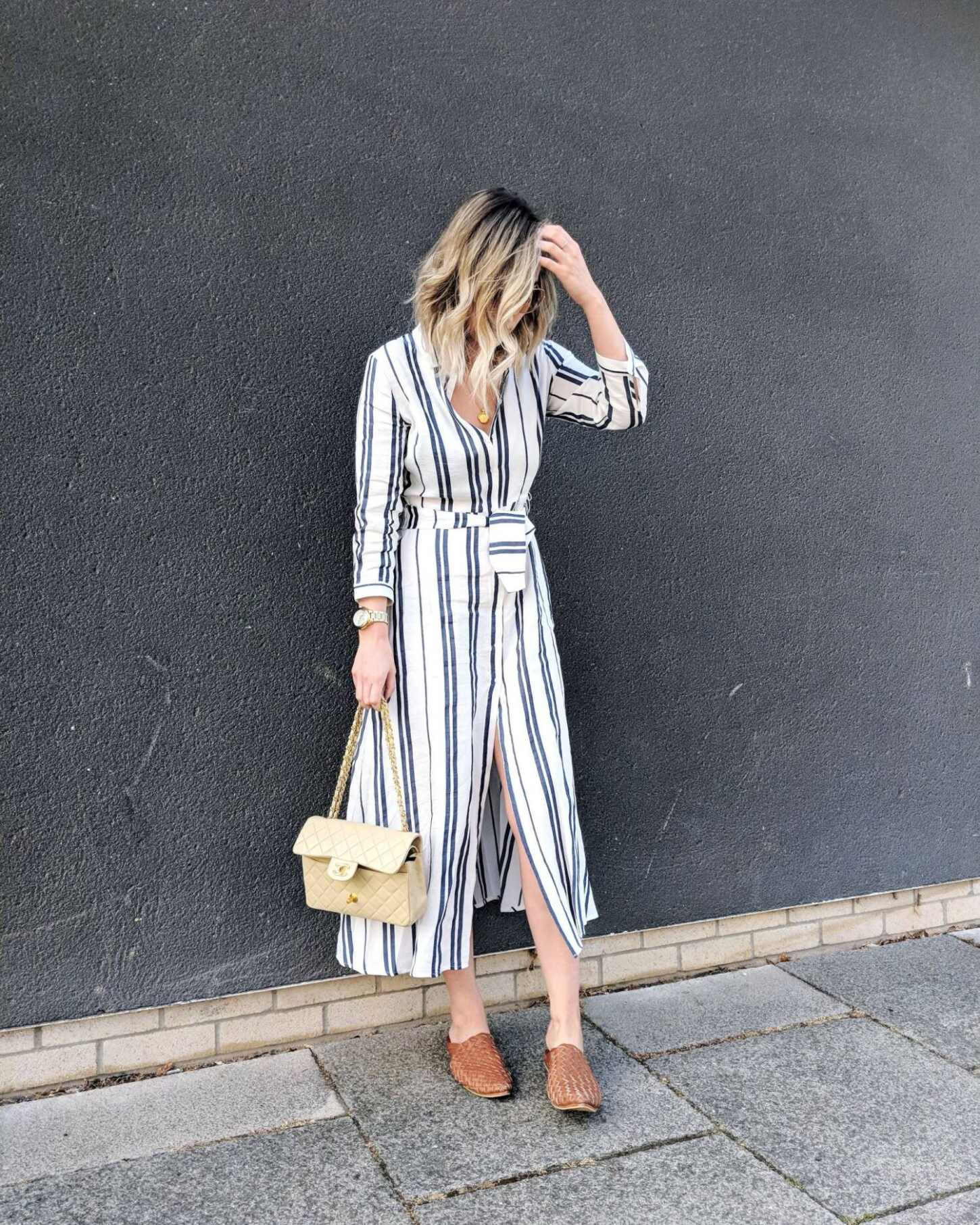 Just some little phone snaps of a recent outfit which you may have already seen on my Instagram, but today I wanted to chat about ways you can feel 10x more put together even if you feel like a bag of ass. I mean, I can't be the only person who has went to get dressed, put on an outfit and then absolutely hated the sight of yourself. I'm all for self-love, but sometimes the clothes you wear can have a negative impact on your mood. When I stay in pjs all day or wear sweatpants while I'm trying to work, it tends to make my productivity go through the floor. So, I thought of a few tricks I always turn back to if I'm feeling a bit 'meh' about my wardrobe situation.
---------------------------------------------------------------------------
1. A Belt
This sounds so simple and probably a little bit silly, but throwing on a belt with some jeans can make an outfit look instantly more, well, of an outfit. The humble belt can transform a jeans-and-tshirt combination into something a bit more substantial and it finishes a look for me. Similarly with a dress, throw a belt around the middle and you've got an outfit that looks like you've put more effort in but it's taken all of 2 seconds to do.
2. Wear Your Favourite Item
If everything in my wardrobe is making me despair, I know of a few old favourites that can make me feel 10x better instantly. For me it's the vintage Chanel I'm wearing in this post, my Gucci loafers and this jacket. Or it can be something like a dress you feel cute in or something that has good memories attached to it. Whatever it is, throw it on.
3. Wear Something New
Not enabling you all to go out and drop some cash to make yourself feel better, but maybe you've picked something up that you haven't got round to wearing yet. Wearing something new can refresh your wardrobe massively if it's the right piece, so get it out and think of a bunch of outfits to wear with it. For me, it's this dress which I picked up from Zara which is making me feel very sassy right now and has converted me to midi lengths.
4. Get Some Inspiration
If you're in a bit of a style rut and it's making you feel a bit less put together than normal, get on Pinterest or save some outfits from your favourite Instagrammers. Hell, even referring back to outfits you've worn in the past and loved can be a great way to kickstart your affair with your wardrobe again.
5. Match Your Colours
If I feel a bit crap when looking at my wardrobe, then I go back to basics with the colours. I know wearing an all black or all white look makes me feel ultra swish, so I'll wear that for a day or two until I feel like myself again. Try some fail-safe colour combinations, like neutrals or black and grey then work with the rest of your wardrobe. Plus, a good colour palette makes an outfit look 10x more chic!
6. Wear Something Sexy
Now, this doesn't have to mean you rock into work in suspenders, but wearing something that makes you feel damn good always works a treat for me. Maybe forget about the clothes, but wear matching underwear or your best fitting stuff. I love to wear tight, high-waisted jeans as they give me a great shape and I feel awesome in them. Anything that makes you think 'I feel amazing' is a good'un.
7. Have a Clear Out
Put aside time at the weekend to have a go through your wardrobe. Are you feeling a bit rubbish because nothing fits properly or it's just not quite your style? Sell it or donate it. There's nothing worse than staring at a full wardrobe and saying 'I have nothing to wear' because it's jam packed full of clothes you don't even like. Be ruthless and get rid! It'll make picking outfits easier and you'll feel babe'in, promise.
8. A Bold Lip
What you determine to be a 'bold' lip is entirely down to you, but I always find rocking a red or a vibrant pink or orange can make a boring outfit into a great one. Bold to you may just be a really good nude, so get your lip line perfect and wear the shit out of that lippy!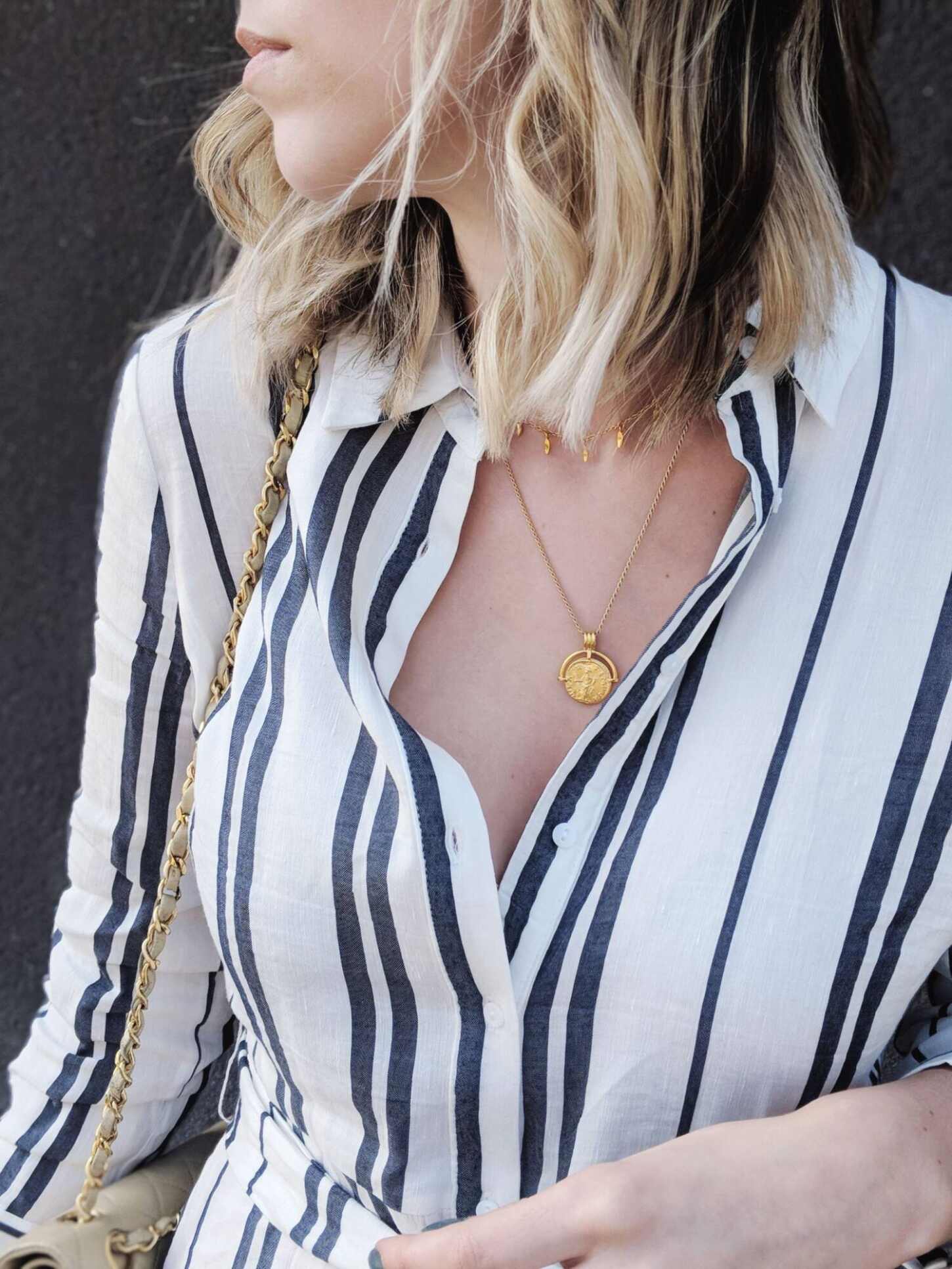 9. If All Else Fails - Jeans and a Tee
There's nothing wrong with going back to basics to reset your style. The classic combination of jeans, a white tee and a blazer is my uniform and what I always reach for when I'm a little bit stuck. Have a think about the outfit combo you fall back on every time, then mix it up as the week goes on!
10. Workout and Eat Good Food
This is probably a psychological thing, however I always feel more comfortable in my clothes when I've moved a bit more that day or put some good food in my body. Now, I'm not talking about being on a diet, but not eating loads of bloat-inducing food can make my perception of myself go from frumpy to oh-girl-you-look-ok!
So, there's my 10 ways to feel more put together. a lot of times it's down to your mindset so if you tell yourself you look fab, then you'll feel fab and you'll be more comfortable in your style. If all else fails, a bright lipstick really does go a long, long way! How do you make yourself feel more put together?