gifted and affiliate links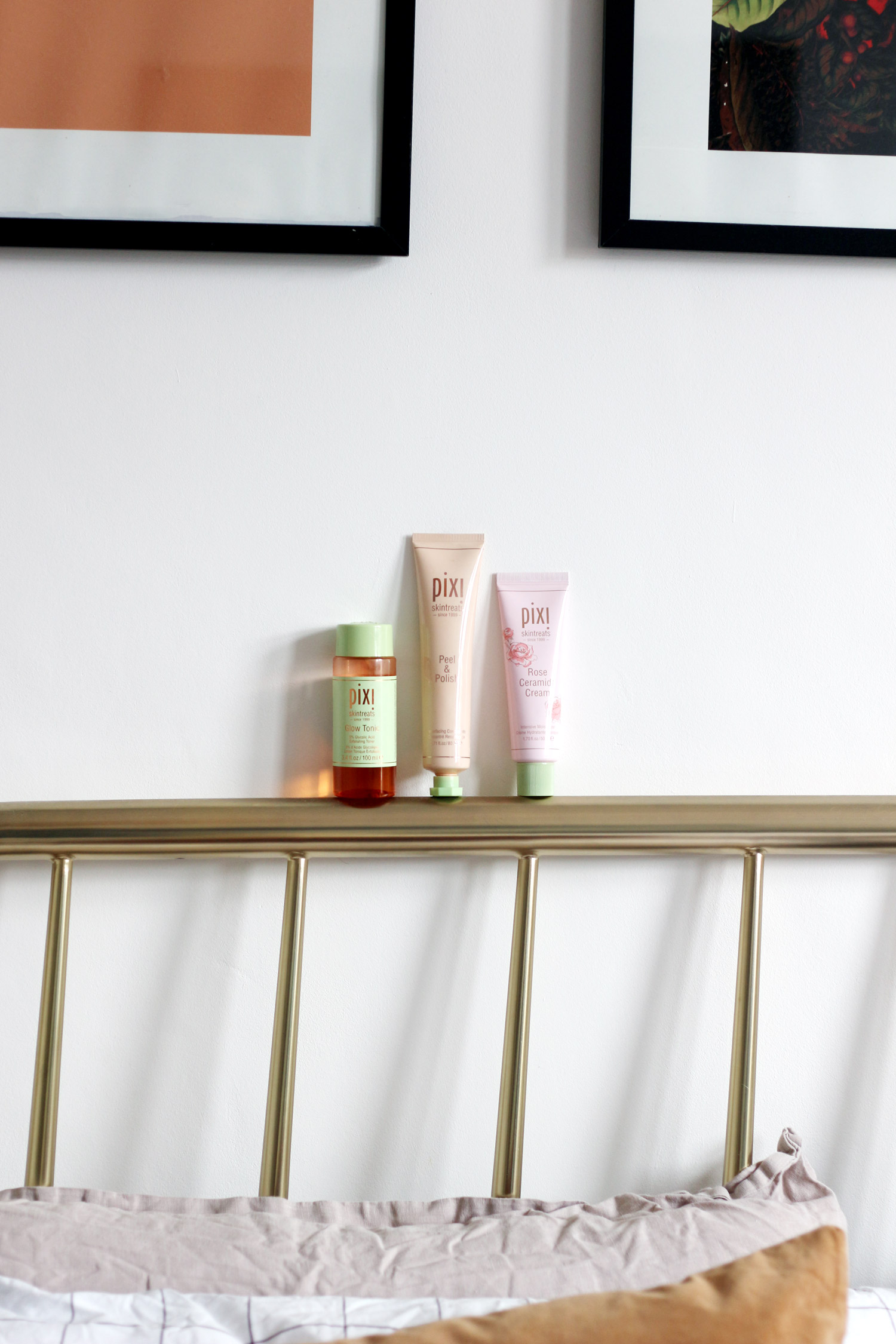 My favourite 3 products from Pixi Beauty
I've been using Pixi Beauty for such a long time now and have a tried the vast majority of their products, but there's a few that I always come back to time and time again. So, in today's post I thought I would share those products that I adore!
Pixi has quite an extensive range of skincare, so it can be quite confusing if you're new to the brand. I did test a lot of products during my Skincare Trials which you can read here, but these are the best of the bunch in my opinion.
Pixi Glow Tonic
B U Y H E R E | The OG and probably one of the most talked about Pixi products. Many people recommend this as a bit of a beginners introduction to AHAs and acid exfoliators, and I do think it's a great way to start using them on a daily basis. Glow Tonic is an amazing product and uses glycolic acid to exfoliate the skin, increasing cell turnover which means you get fresher, more glowy skin on a daily basis. If you've never used acids before, start maybe twice a week then increase it to every other day and then finally every day once your skin is used to it, but space this process out over a few weeks. This product does have a strong almost herbal scent, but it disappears fairly quickly. Definitely try it if you can!
Pixi Rose Ceramide Cream
B U Y H E R E | This was definitely one of the stand out products when I was testing Pixi for my Skincare Trials, as it's such a nourishing moisturiser. If you have normal-dry skin, this one would be perfect for you as it's hydrating without being too heavy so is suitable for day and night. It's quite a thick product, but really sinks into the skin and makes if feel and look plump and smooth. I used this one down to the last drop, so I was very happy when another one landed on my doorstep from Pixi.
Pixi Peel & Polish
B U Y H E R E | Another exfoliating product, but one that you should definitely have in your bathroom for a quick skin pick-me-up. To me it has two functions: one being a physical exfoliator and two being an exfoliating mask. You can either massage it into your skin as a physical scrub or leave it on for 2-10 minutes (it says 2 on the tube, but I've left it on for longer with no issue) or you could do a combination of the two if you're used to exfoliating. It really does leave your skin bright and smooth, so is perfect to use pre-makeup application or if your skin is looking a little dull. It's a great product and fast acting too, so you can opt for it once or twice a week for some extra glow!
Shop: