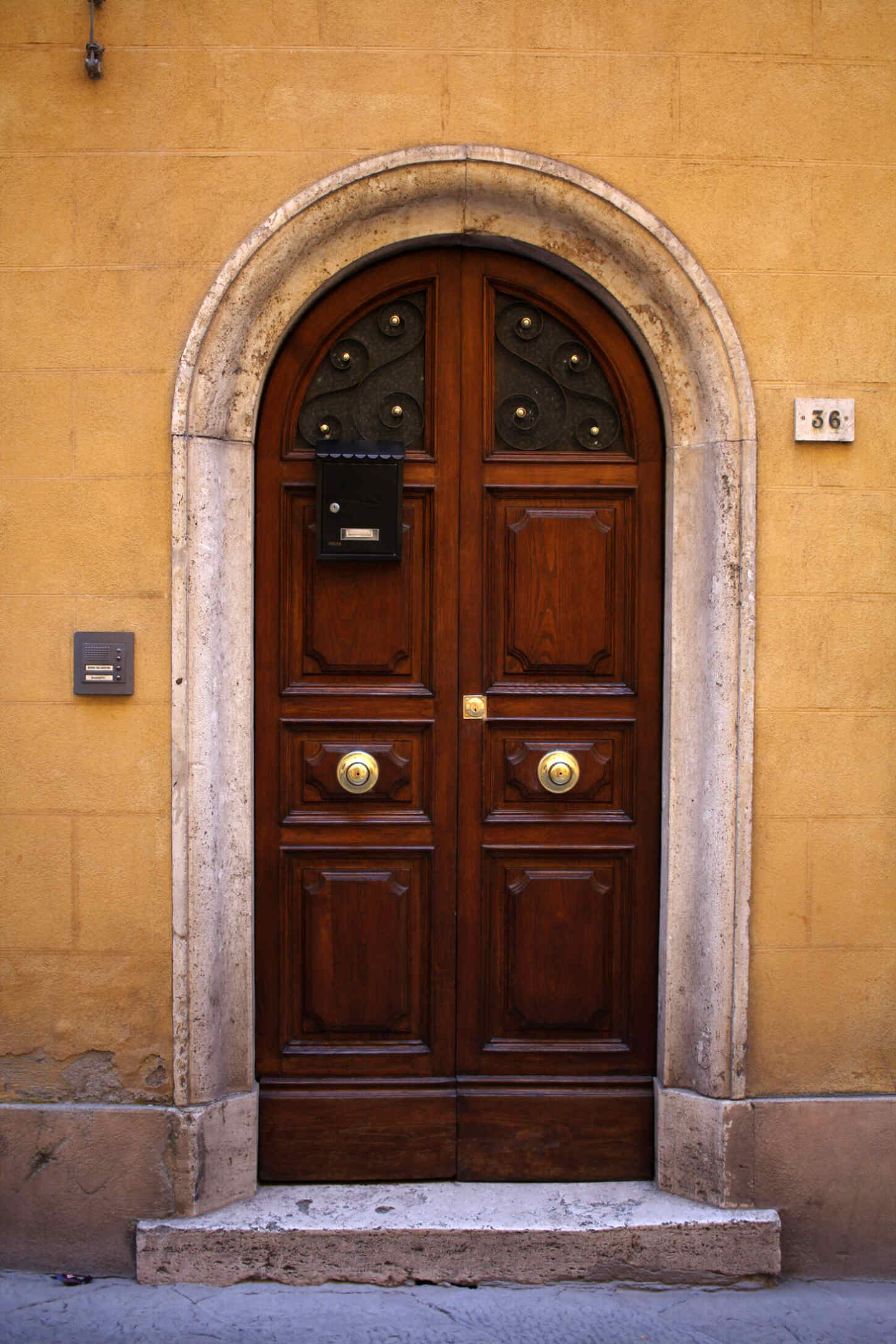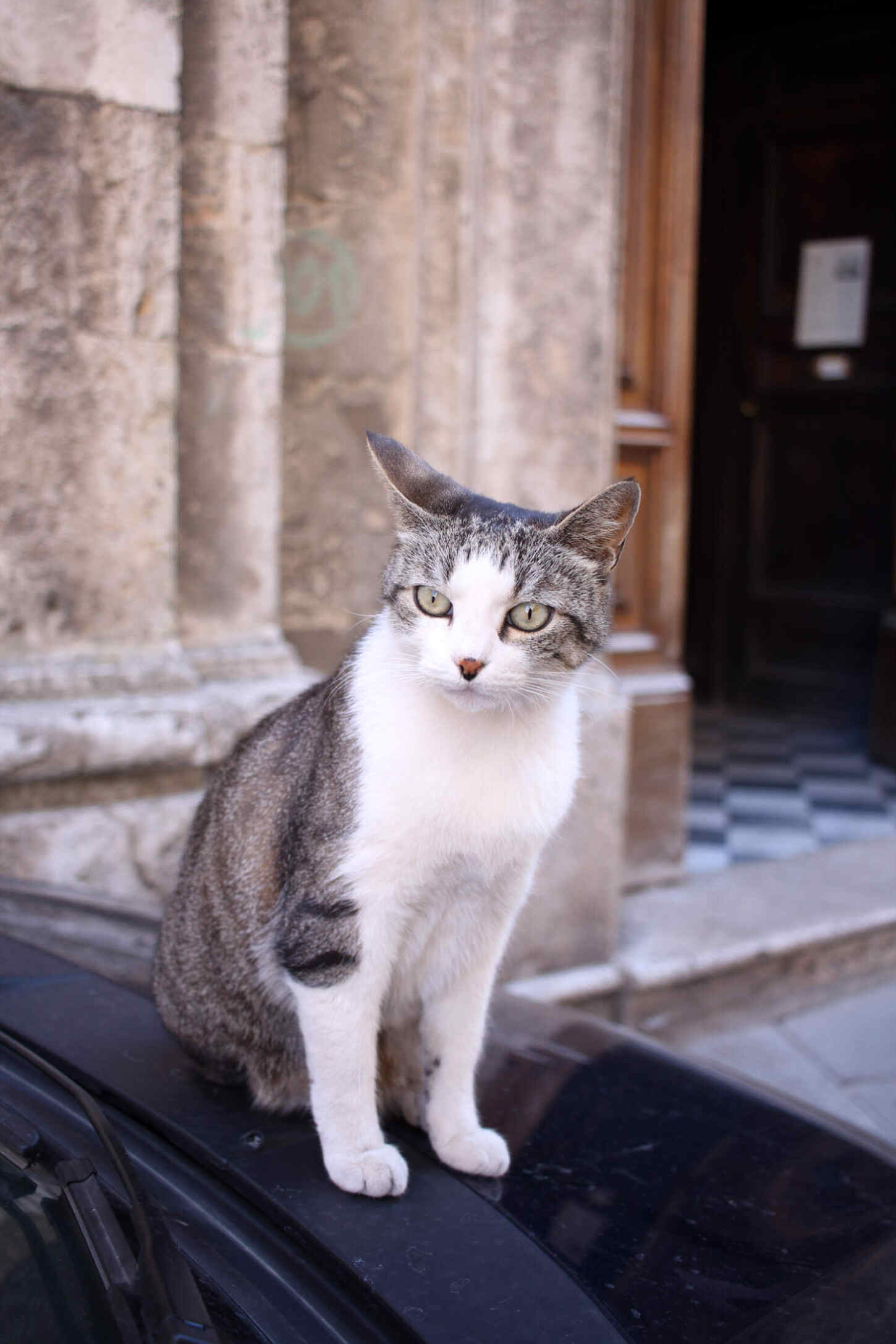 Montepulciano
Arguably one of the most famous or well known villages for their wine, Montepulciano was about a 20 minute drive from where we were staying and such a picturesque little town.
We started near the main piazza and walked through the town and, like everywhere in Italy, you have to take photos at every opportunity! There are many churches in Montepulciano too and each is more beautiful than the next. As you can see by the photo below, some have that classic Italian style which I completely adore, even though I'm not religious in the slightest!
As Montepulciano is built on a hill, you get amazing views down pretty much every alley or street and it's the perfect way to see quite a panoramic view of the Tuscan hills.
There is, of course, also wine cellars to explore. We stopped by the Contucci cellar to see where they make their wine and to do a little tasting too. They same family has been making wine since 1008 - that's over 1000 years and 44 (or 45, I can't remember) generations! How crazy is that? We tried four of their red wines and, I must admit, one in particular converted me. Is it sad to admit previously I wasn't keen on red wine? I'm so sad we couldn't bring any home, silly hand luggage...
Montepulciano is definitely worth a visit if you're stopping by a few places around Tuscany as its charm will totally have you captured - it's so quintessentially Tuscany.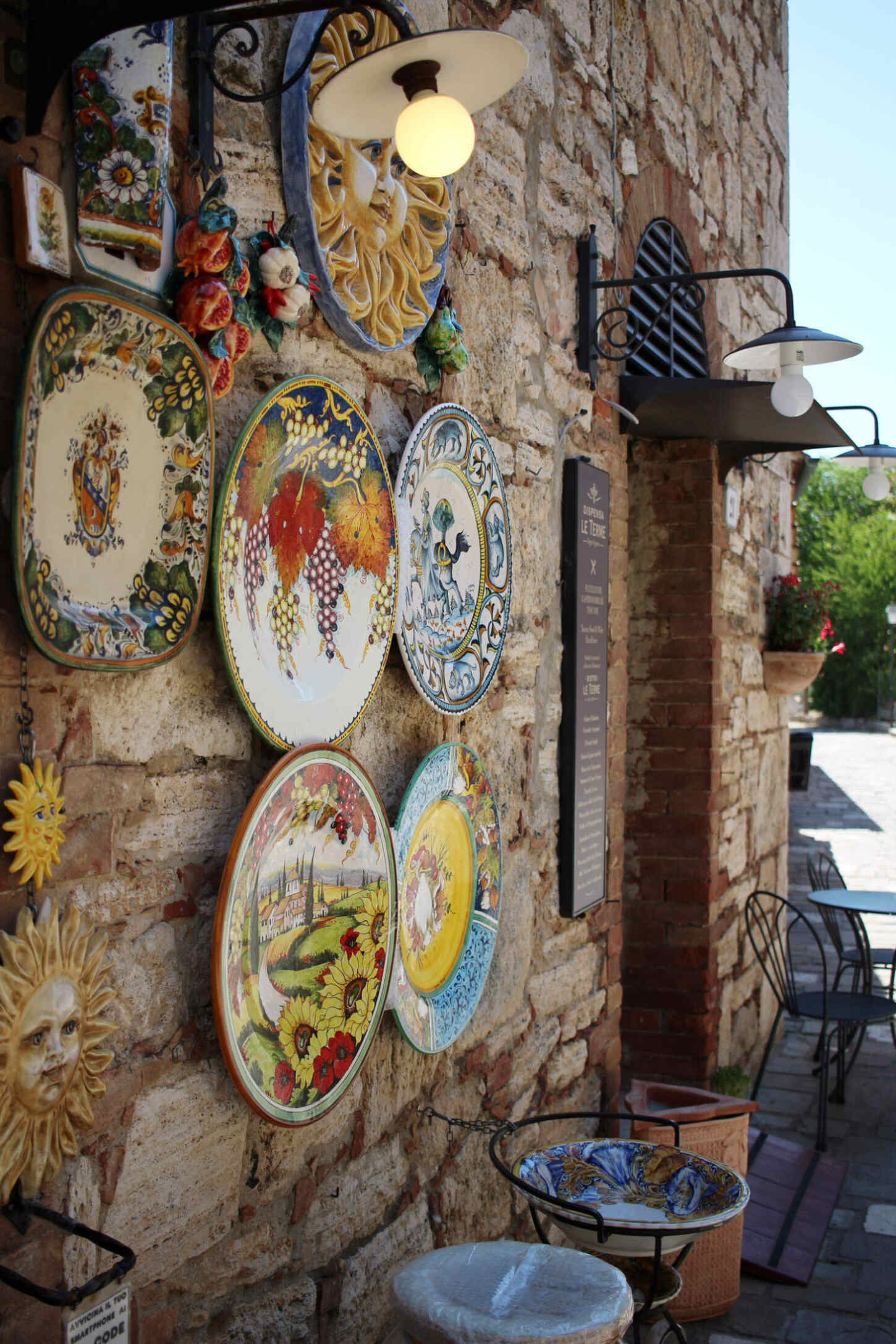 Bagno Vignoni
Bagno Vignoni is a little, ancient village which was located just a five minute walk from our hotel. It's well known for it's hot springs and thermal bath which were very popular in Etruscan/Roman times and still remain there until this day.
In the centre of the village, there's a large thermal bath (which you can't use, but it's pretty to look at) and the area has remained pretty much unchanged since those ancient times. Apparently a lot of very well-to-do people (including the pope) used to use this area as a holiday destination and somewhere to relax, so it has a long history!
It's a beautiful little village to wander around with only a few restaurants and old buildings. If you go to the bottom of the village, there's more thermal water (like a little waterfall) and a beautiful view over the Tuscan countryside.
You can wander around the whole place in about ten minutes, as it is quite small, but it's a beautiful place to spend some time. The thermal pool is so relaxing to be next to and obviously the most photogenic place ever, as you can probably tell.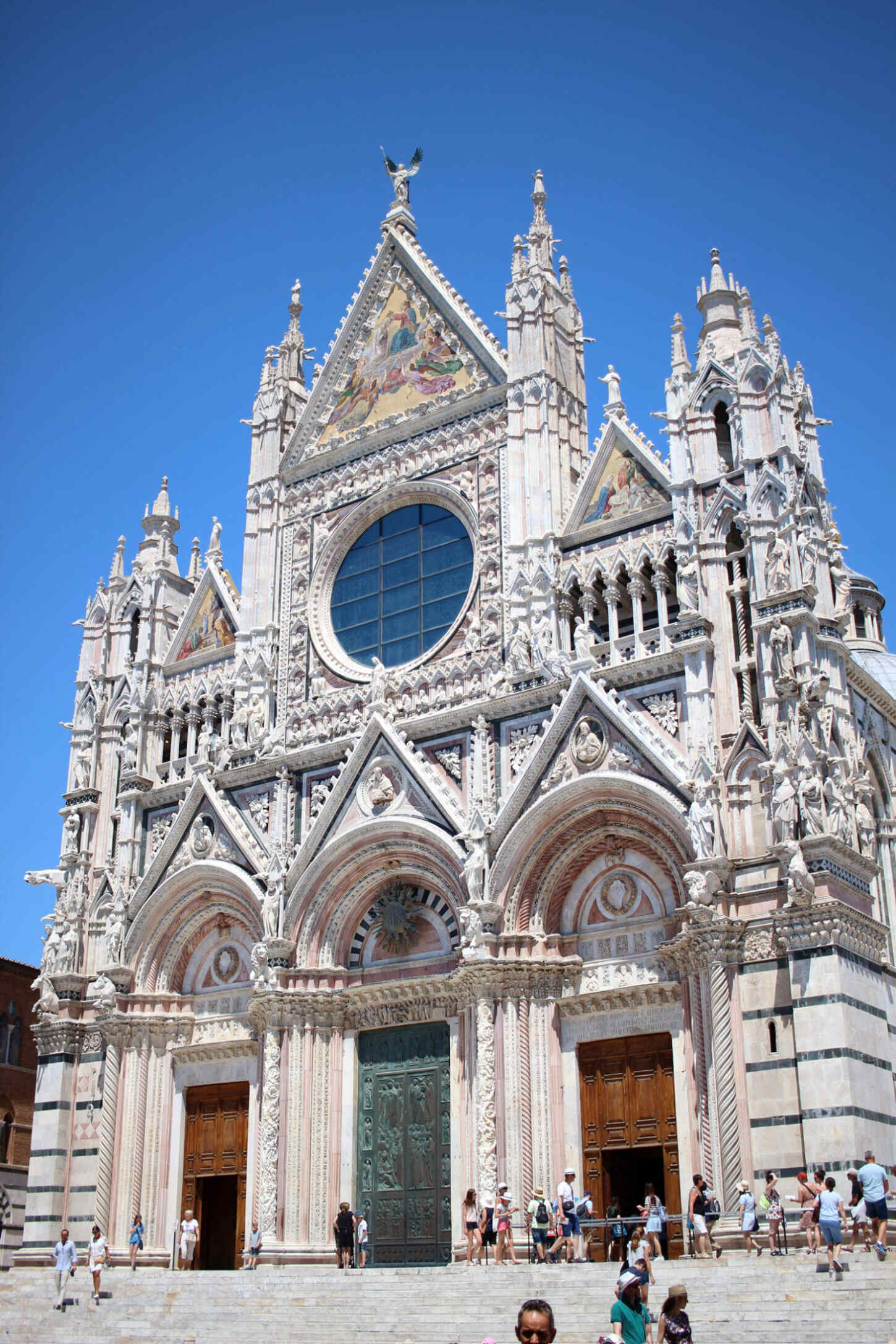 Siena
Siena is classed as a city, so it's much larger than the previous two places in this post, but no less beautiful!
We borrowed the hotels BMW i3 to drive there and it was about an hour going along winding, beautiful Tuscan countryside to get there. There's a few places to park (some charged, some not) but you can't get into the city walls in a car, so remember you have to park outside.
As always, it's built on a hill so make sure you've got your comfy shoes on as it's quite a big (but very pretty) area to explore. We started at one of the main gates and walked into the centre where you're met with the beautiful Piazza del Campo which you can see in the picture below. I really wanted to take more shots here, but it was just too damn hot. On the day we went, it was about 33 degrees and there was little to no breeze, so it made staying in direct sunlight for longer than a minute or two quite a challenge!
We wandered around past the stunning and very famous Siena Cathedral which is amazing from the outside. We didn't go in, as the queue was enormous and (as said above) it was just too hot to wait in line.
We explored the city, got some pizza and sat on steps in the shade which is just what we needed! We also went to get some gelato at a place called Gelateria Kopakabana which was amazing. I got my favourite cherry gelato as well as one they called 'cheesecake' and it was honestly like someone had blended a vanilla cheesecake with berries and frozen it - absolutely delicious!
I would recommend a visit to Siena, but if you're going in Summer make sure you've got your route planned out as walking around (a lot is uphill) is quite exhausting!