- My current makeup bag favourites -
As much as I try to switch up my makeup bag, ultimately laziness is rather prominent in my overall selection. I find myself sticking to the same shades - nudes, browns, neutrals galore - and try to find products that really work within these categories. For base, opting for a lighter coverage works well, using concealer where needed and swirling over some bronzer to add some life back into my oftentimes ghost-like appearance.
For eyes, I tend to be a one-and-done kinda gal, sometimes darkening the socket with a deeper shade, but mostly relying on a good eyelash curler and lashings of mascara to lift my eyes. They're quite hooded, so I just do what I can to be honest!
So, I wanted to share the products I've been loving recently to create the bulk of my very simple makeup routine. Some are new (to me), some I've been testing for months now which I believe shows they stand the test of time in terms of their effectiveness.
For my foundation, the Chanel Vitamumiere Aqua Foundation hasn't been out of my makeup bag for a while now. It is a light-medium base which gives you a very lit-from-within glow. I tend to wear this alone on a normal day for some seriously healthy-looking skin or mixed with a dab of Charlotte Tilbury Hollywood Flawless Filter for a dose of mega-watt radiance. My only annoyance is the fragrance, as I think fragrance in makeup is completely unnecessary.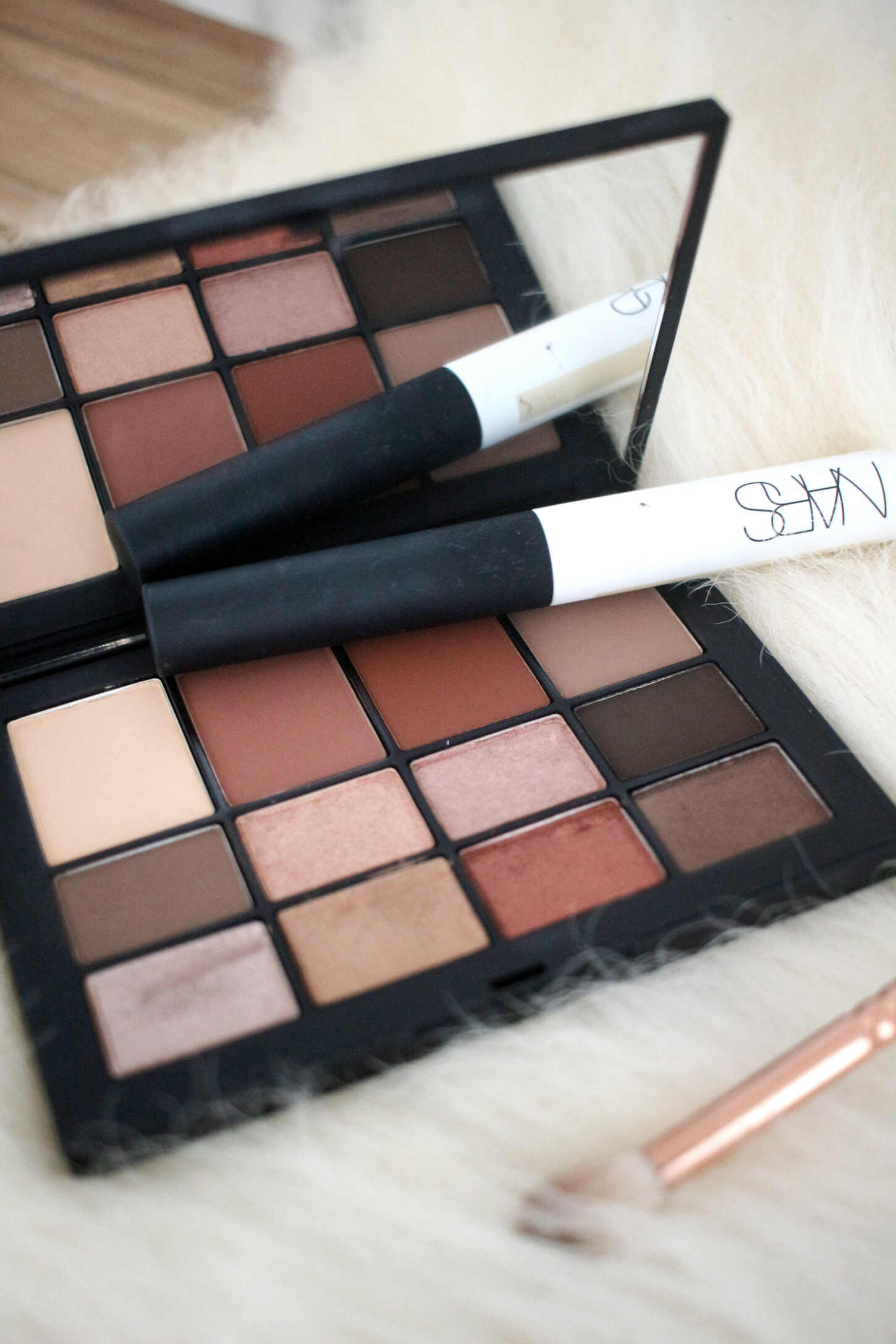 Continuing on with concealer, you know it, you love it, it's Charlotte Tilbury Magic Away Liquid Concealer (I use shade 02). This stuff is just great. It's non-drying, never looks cakey and brightens areas of the face beautifully. I love using it under my eyes and it does a good job at covering my dark circles without it looking like I have lots of makeup on. I'm not a giant fan of the sponge applicator, but the product itself is well worth a look.
Another Chanel find is the classic Chanel Soleil Tan de Chanel which I think everyone and their mother has tried at some point. It's giant and not very makeup bag friendly, but the product inside is a total gem. With it being a pillowy-cream consistency, it blends into skin seamlessly so you can swish it over your face with ease, leaving you with a good dose of colour.
Now, I wouldn't say my eyelids get particularly greasy throughout the day, but eyeshadow tends to fade pretty quickly. Step in the NARS Smudge Proof Eyeshadow Base and I swear, your makeup will. not. move. My eyeshadow lasts all day and the primer doesn't look dry or cakey like some other brands. It comes in a universal shade and a tinted version, so you can match it to your skintone too. It's brilliant!
Finally, we have the eyeshadow palette of dreams. The NARS Skin Deep Eyeshadow Palette contains all of the shades you'd ever need to create a neutral eye. They have some cooler tones, plenty of warm tones and a gorgeous mix of matte and shimmery shades. I really rate the NARS palettes, as they're always the perfect size and the consistency is always buttery soft and easy to blend!
Have you tried any of these?