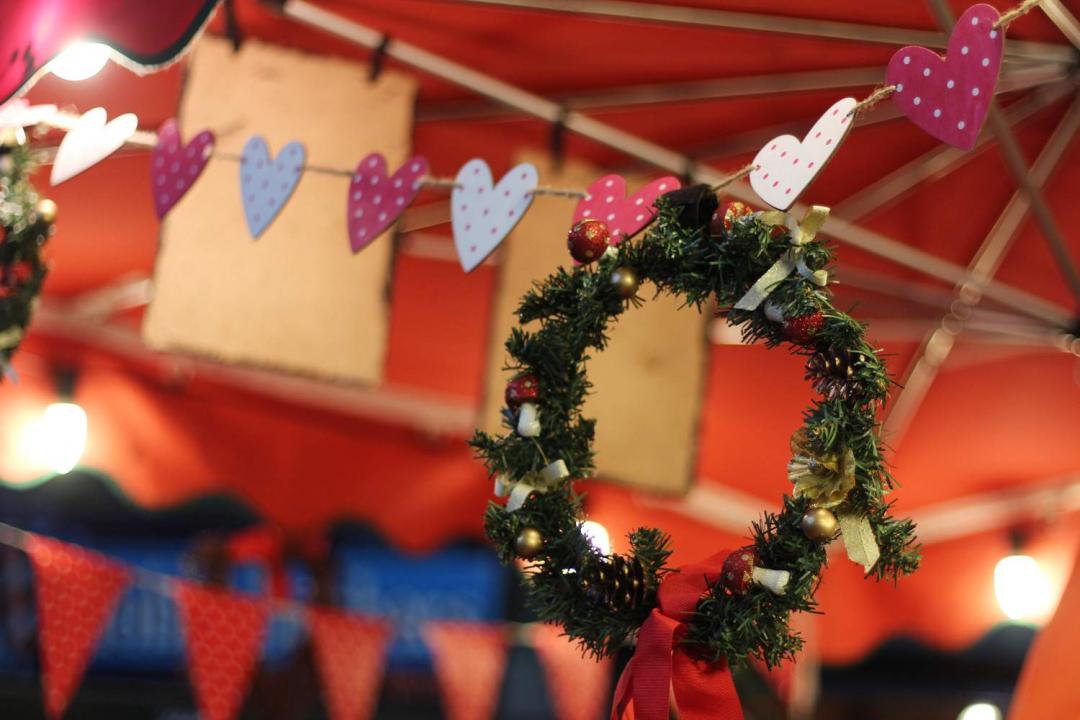 As mentioned in my previous outfit post that I'd been to London twice in the past week and the little trip above was one of them. Arranged by the guys at Citizen M Bankside, myself and four other bloggers (Hannah, Livvy, Claire and Anoushka) had a lovely Christmassy day out with cake, markets, brunch and wandering around London despite the 4:45am wake up call!
First, we met at the London Bridge end of town for brunch at The Southwark Tavern. It looks like a proper Laaandan pub from the outside, as it's super old and worn, but downstairs it's like something out of Harry Potter with little tables tucked away in nooks – it's very cosy. Myself and Claire had pancakes while the other bloggers had delicious eggs, which I wish I'd opted for as all I had to eat was sweet things for the entire day!
Afterwards, we went for a look around Borough Market which I'd always seen pics of and really wanted to visit. It has everything from butchers who look like they've been there for decades, fresh bread and artisan coffee makers, to those amazing sweet counters where you desperately want to try one of each! I think we annoyed some vendors, as we just wanted to take pics but they thought we were gonna buy something – oops.
After, we took a cab to the Citizen M Bankside, a cool and super modern hotel which isn't all that far from Central London. I love how well designed and executed this hotel is, using unique styling features to make it super trendy. I'll be throwing out a hint to the bf to see if we can go to the one in Amsterdam or New York I think! We met up with The Cookie Girl (who is an absolute sweetheart!) who taught us how to make some Christmas decorations for cupcakes and how to pipe them – which is something I already love doing so this was right up my street! As you may know, baking is my therapy so I was very happy to be doing some rose shaped piping and making snowmen out of icing.
Afterwards, we had a cocktail and then headed to Central London for a wander around the shops. Myself, Claire and Anoushka had a proper look around Selfridges and I left with a new Louis Vuitton Scarf which I've been wearing non-stop since I bought it! I so wish we had a Selfridges up North…
All in all, it was such a lovely day and I'd like to thank Citizen M Bankside for having us, it made me feel all Christmassy!
Helen x
ps. check out these blogs: Ok But First Coffee and Carly Wynn!