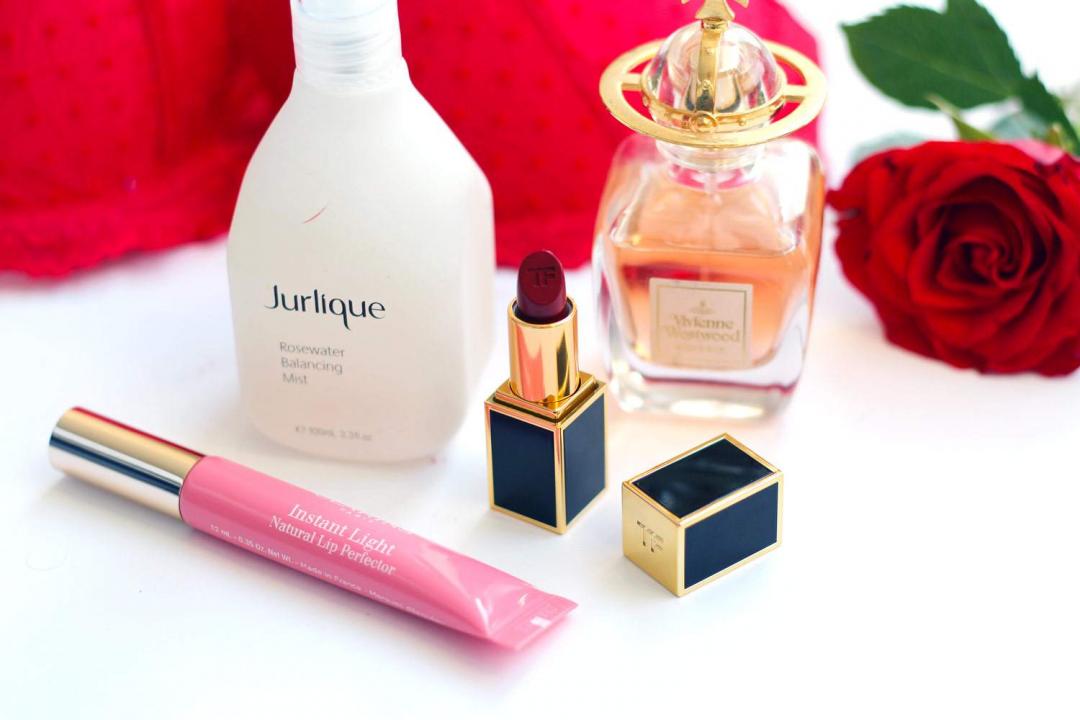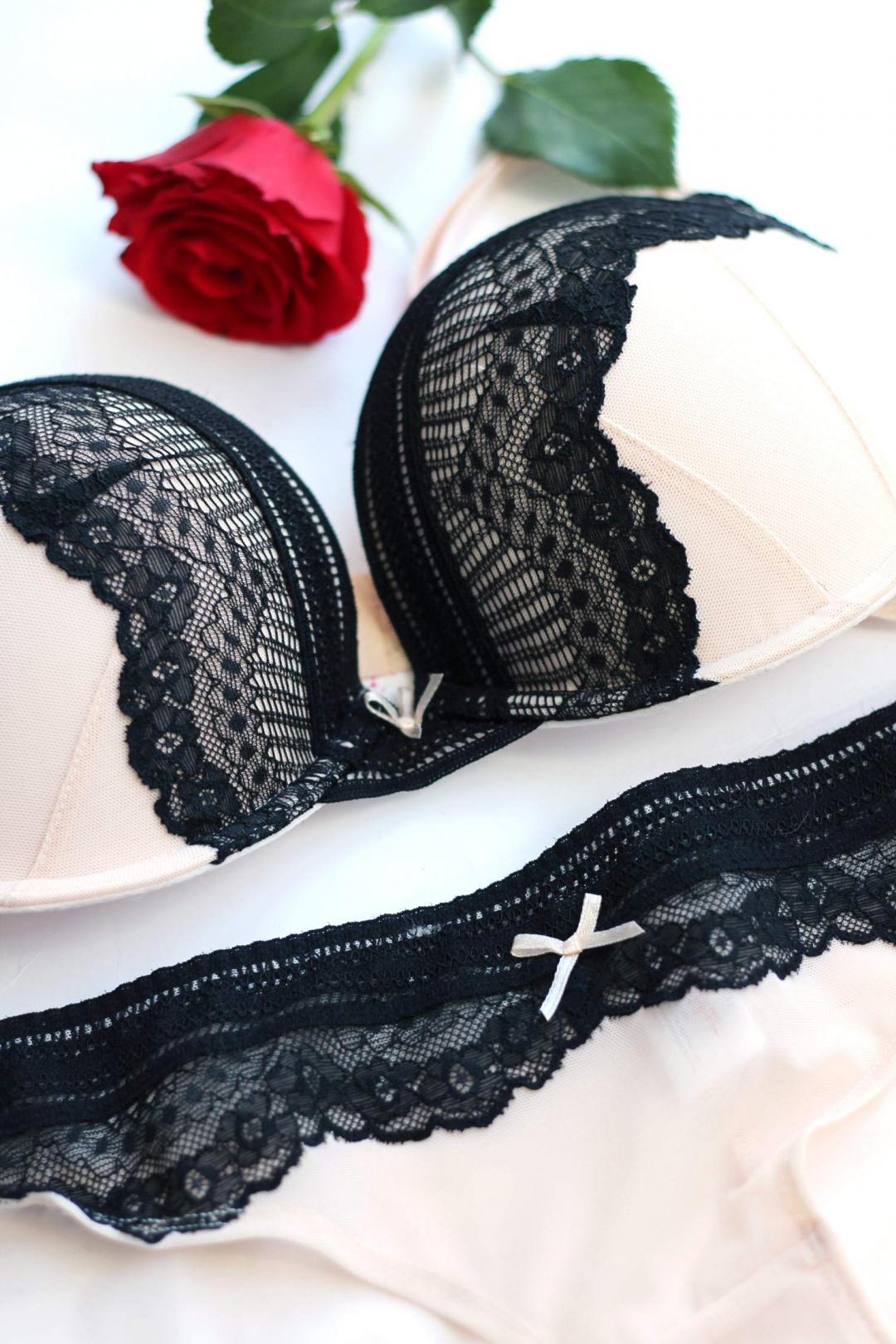 Valentine's Day – love it or hate it, it's here to stay so whether you're single or madly in love, it's something we can all embrace in our own little way. Personally, my boyfriend and I don't really do anything for V-Day, as I refuse to pay 3x the price for a meal, but if he wants to buy me a new bag I won't say no… *hint*. Anyway, I always take the opportunity to throw on some nice perfume, a good red lipstick and buy some pretty flowers – so here's my lil' Valentine's gift suggestions for you.
Firstly – new undies. Who doesn't love a new set of underwear? I've got more matching sets than I know what to do with (they're my treat to myself) so these beautiful ones from New Look were obvious choices. You can bag yourself a new set for less than £20 plus the bottoms are 3 for 2 – bargain! I went for the Red Lace Bra and Briefs and the Contrast Lace Bra and Briefs which are both beautiful and perfect for Valentine's Day! I always find bras from New Look are a great fit too.
Next is makeup and perfume. You literally cannot go wrong with buying yo girlfriend (or yourself) some new beauty bits to make V-Day feel special. I always wear my favourite Vivienne Westwood Boudoir Perfume as it has such a gorgeous scent that's hard to describe, but if you like warm and quite sensual (ooh err) scents then this is for you. A red lip is always a great choice and the Tom Ford Lips and Boys Lipstick in Tony is the perfect pick, as it's a great colour and oh so luxe! I really adore the Clarins Instant Light Natural Lip Perfector in Rose, if you're not into your bolder hues, this satin-gloss really does perfect lips while giving them a wash of pretty colour. Continuing on the theme of roses, the Jurlique Rosewater Balancing Mist is such a good choice too, as it smells divine and works to hydrate skin before your moisturiser. I love the rose range from Jurlique and it would make a lovely gift!
Finally, the classic roses. These beauties are from Bloom & Wild and I opted for the mixed version as I love the combination of red, lighter pink, fuchsia and magenta. They have large bouquets and ones, like this one, that can fit through your letterbox. It comes beautifully packaged and the roses last for quite a while too – so gorgeous once they've opened out!
What are you doing, or buying, this Valentine's Day?
Helen x
Check out these amazing blogs: Jordan Alice and Oh Kalu Kalay!