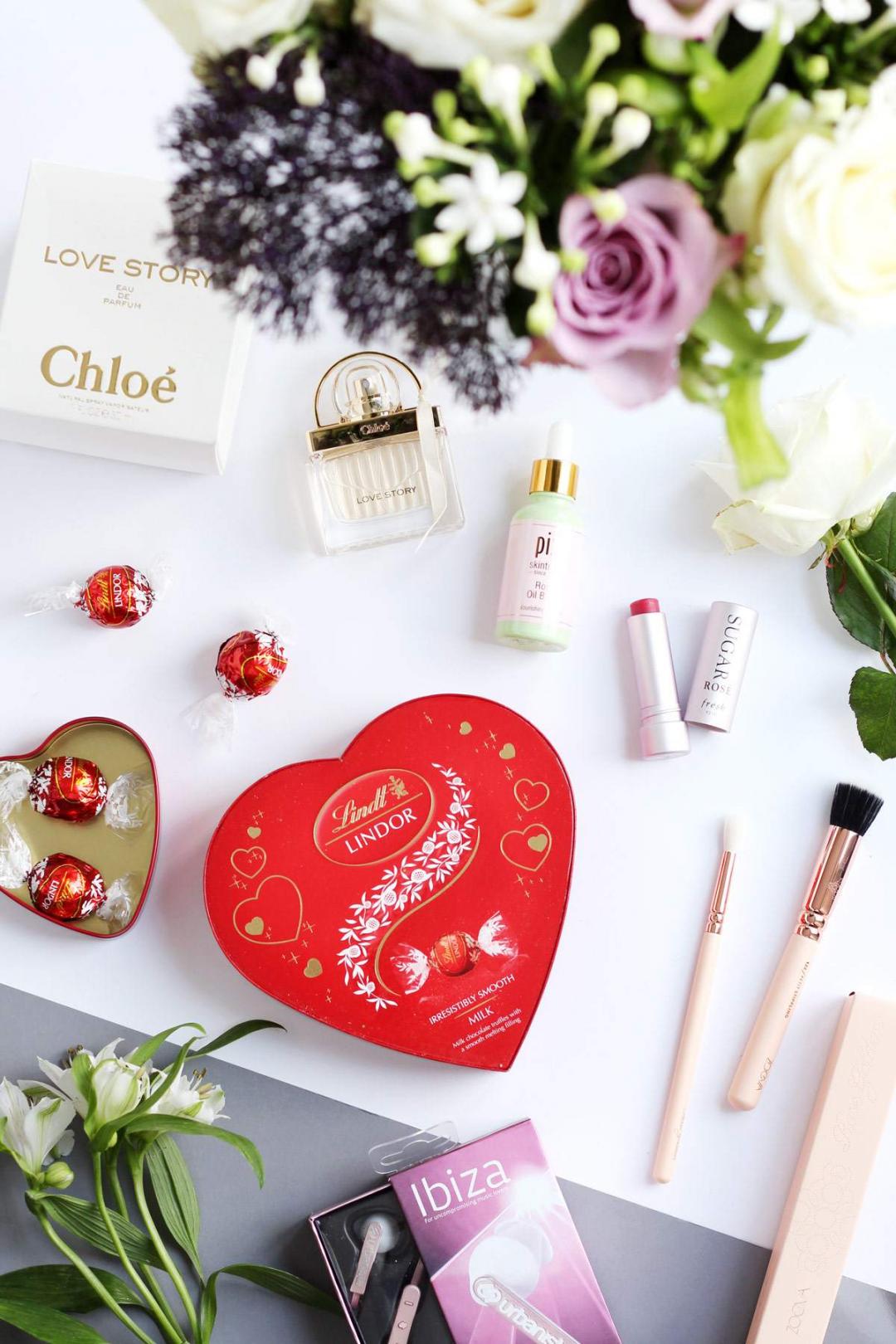 So, Mother's Day is upon us once more. I quite like Mother's Day cus my mum is an absolute gem of a person so treating her to some nice little presents is something I do gladly. So, in today's post I'm giving you the lowdown on some goodies you could pick up for your mama if you're celebrating the day.
You can't do Mother's Day without flowers right and these beautiful blooms from Appleyard London are the perfect option. The above is the 'Harmony' bouquet, which has a gorgeous combination of lilac and white roses freesia – I'm totally obsessed with white roses right now so this bunch is so beautiful and I know my mum would love them. I bought some from Appleyard for her for Christmas as they were stunning. Oh and you can get 33% a bunch of beautiful flowers with the code 'BLOG33' too!
Next up is all of the beauty picks – my favourite section. Have you tried the new Chloe Love Story Perfume? No? You should! It's a gorgeous lightly floral scent but sits so nicely on the skin after a few hours wear. I'm not usually a fan of florals, but I actually adore this scent. I think it's the orange blossom!
Following the floral trends, the Pixi Rose Oil Blend is a beautiful new skincare discovery of mine, as I do love a good oil (they're a dry skin saviour). The oil is light but deeply hydrating and sits so well underneath makeup and moisturiser. It smells divine too! I couldn't stop there with the rose either, and I've mentioned these before, but the Fresh Sugar Lip Treatments are totally worth picking up. They smell like sherbet lemons, leave a subtle wash of colour and hydrate lips for hours.
If you've got a mama who's into makeup, then the new rose gold brushes from Zoeva will tick a few boxes. I've got a full set of the normal rose gold ones and they're seriously gorgeous brushes. The Zoeva 122 Petit Stippling Brush and the Zoeva 231 Luxe Petit Crease are such beautiful brushes and definitely worth a purchase! Next is the stunning Urbanista Rose Gold Earphones – how pretty are they? My mum is always listening to music so these would be a perfect buy for her (though I'm totally gonna steal this pair for myself!)
Finally, chocolates – you can't go wrong with some Lindt Lindors can you? They're my favourite chocolates (next to their strawberries and cream one and the sea salt dark chocolate which I'm obsessed with) and I don't know anyone who doesn't like them! Chocolate heaven.
What are you getting your mum for Mother's Day?
Helen x
Check out this amazing blog: Kerry etc