This has been a collaboration with Gretna Gateaway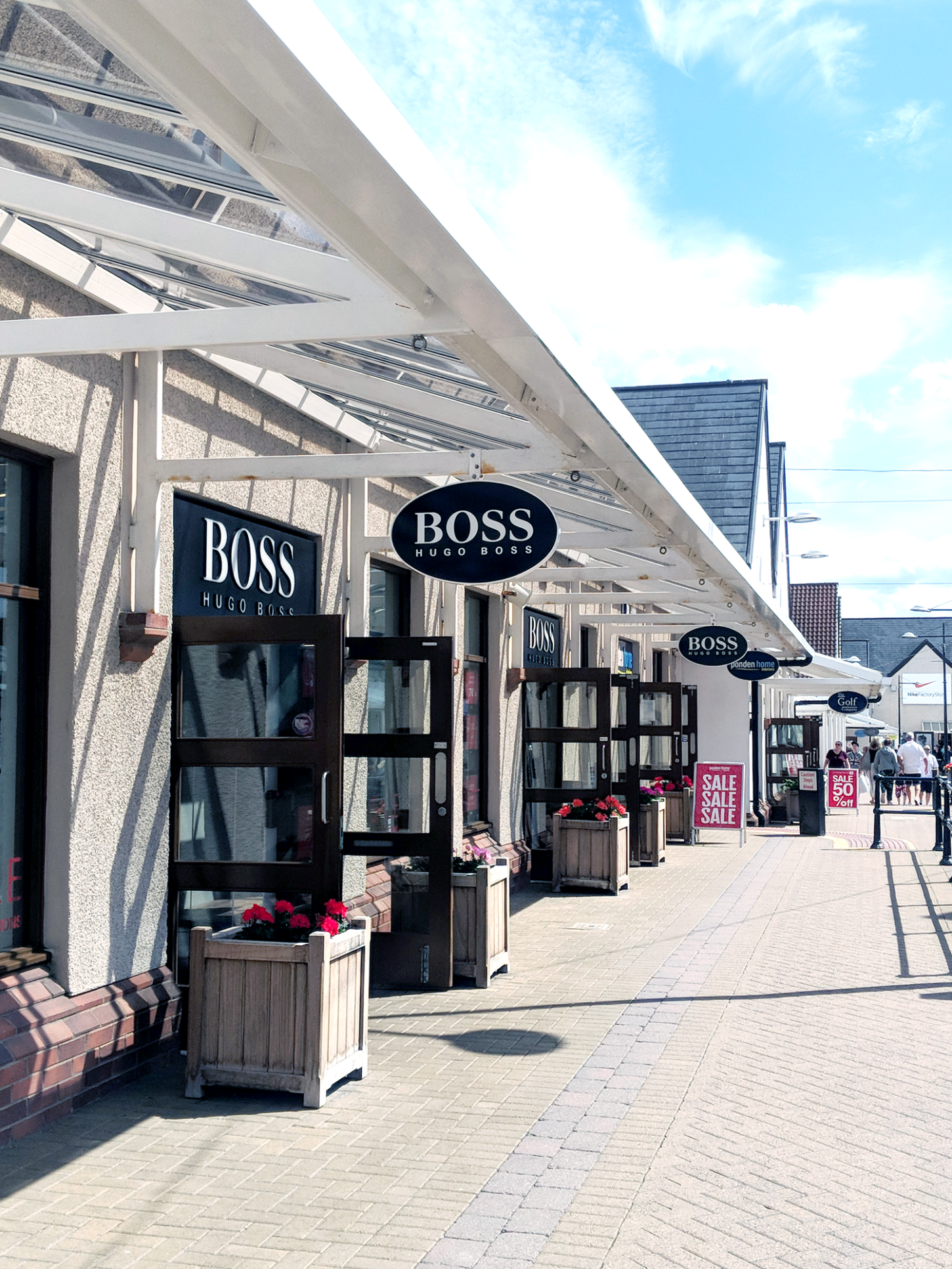 A Road Trip to Gretna Gateway
It's no surprise that I love shopping. I mean, I'm not as crazy as I once was but I love a) a good trip where you find lots of nice things and b) a good bargain. I've been known to purposefully hunt items down that were out of stock like it's my misson on this earth.
So, when Gretna Gateaway contacted me and asked if I'd like to come down (up? technically) for a visit, I couldn't say no. It's around an hour and 20 minute drive from from Newcastle which isn't too bad, as it's pretty much a straight line across the country.
If you're not familiar with Gretna Gateaway, it's an outlet village near Carlisle (on the way to Glasgow) with up to 60% off the RRP of some amazing brands. There's everything from the Nike store (my personal favourite) to Next to M&S to Molton Brown to Superdry to Sports Direct. There's also designer stores from the likes of Ralph Lauren, Hugo Boss and watches and jewellery at Chapelle.
There are also plenty of food and drink places to keep you going. Chloe and I went to Pizza Express (more photos below) and got their dough balls (I mean obviously) and an amazing goats cheese and caramelised onion pizza. It was really good! The restaurant itself is nice too, as it's at the end of Gretna Gateway and there's space to sit outside too. We also got coffee and hot chocolate before the drive home from Costa.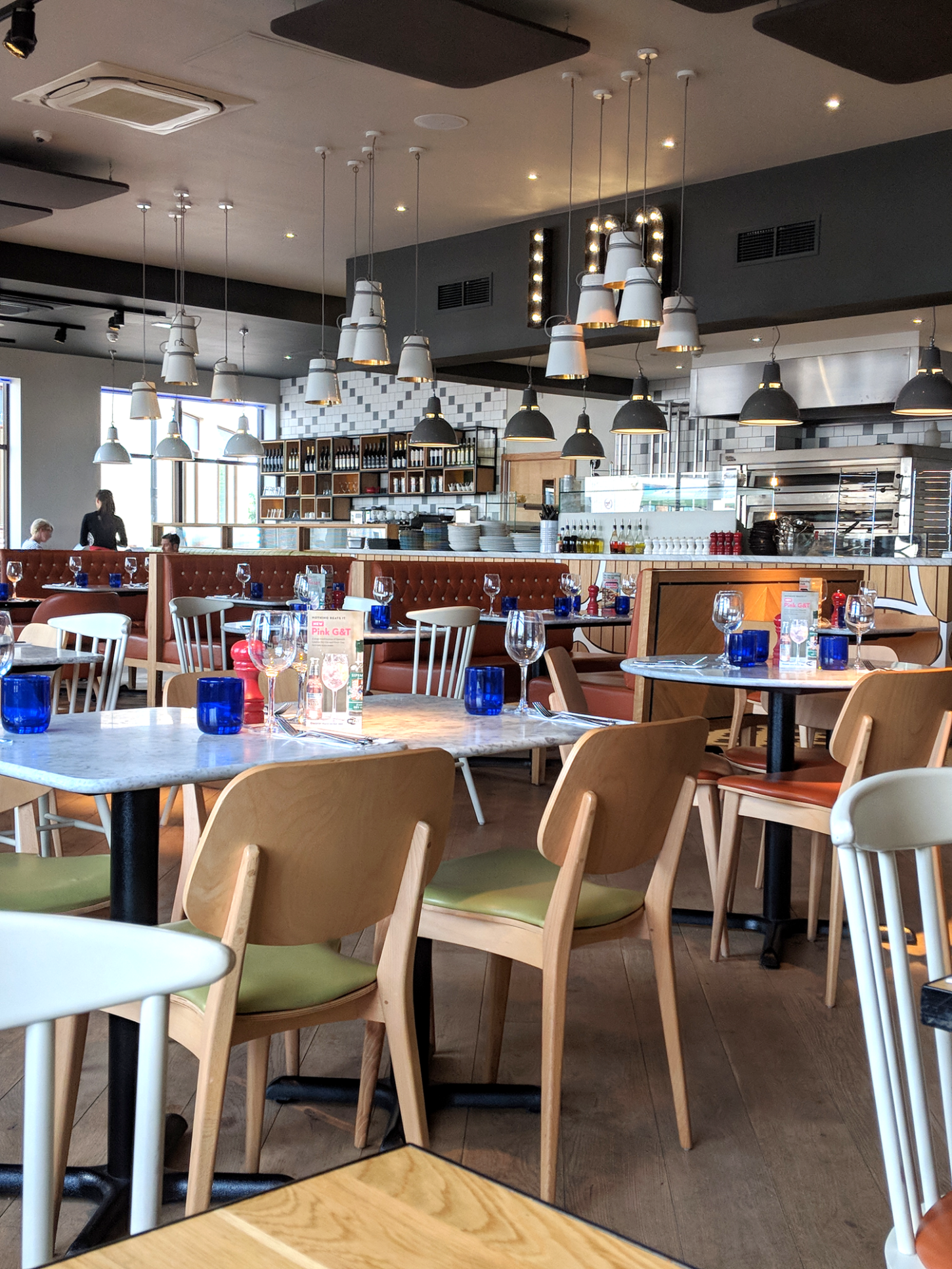 So, what did I buy?
The first port of call had to be the Nike factory outlet store. Since I am now a bit of a yoga addict, I had an idea that I wanted some new leggings and maybe a top, but I hadn't anticipated what a great selection the store had in! I ended up leaving with *clears throat* - a pair of leggings, a sports bra, a racerback top, a pair of shorts, a new water bottle, a hoodie and matching joggers so I can be a comfortable yet very put together person in the house. Chloe also got 3 new sports bras as that's what she had her heart set on (and is way more of a gym lover than I am) and there were a lot to choose from.
Everything was already less than the RRP (think £55 leggings being around £30) and if you spent £75, you got £15 off so we saved an additional £45 on our haul ontop of the already excellent prices! How amazing. Now I've got a full new kit for yoga and I've already worn the leggings as they are insanely comfy. I had serious kid-in-a-candy-store vibes going on in this store, which is something I never thought I'd ever say!
We also got some sweets for the drive home. Yes, I know sweets may seem very unexciting but I am so in love with those pick'n'mix tubs and they had an entire store filled to the brim with sugary goodness. We also got some Jaffa Cake fudge, cookie dough fudge and a big bag of sweets. Anyone else got a jelly cherry addiction? My faves!
We wandered round to M&S, as I love their nightwear and underwear (who doesn't?) and I picked up a new Rosie for Autograph dressing gown for a mere £20. It's so soft and warm, I'm obsessed already. I also got a super cute roasting dish which is the most gorgeous natural tone and is really heavy. It'll fit perfectly in my newly decorated kitchen!
All in all, there was a lot of choice at Gretna Gateway and I definitely came home with some amazing finds. I did set out to get some new sportswear and I suceeded, so I'd class that as a darn good day!
You can find their website here.