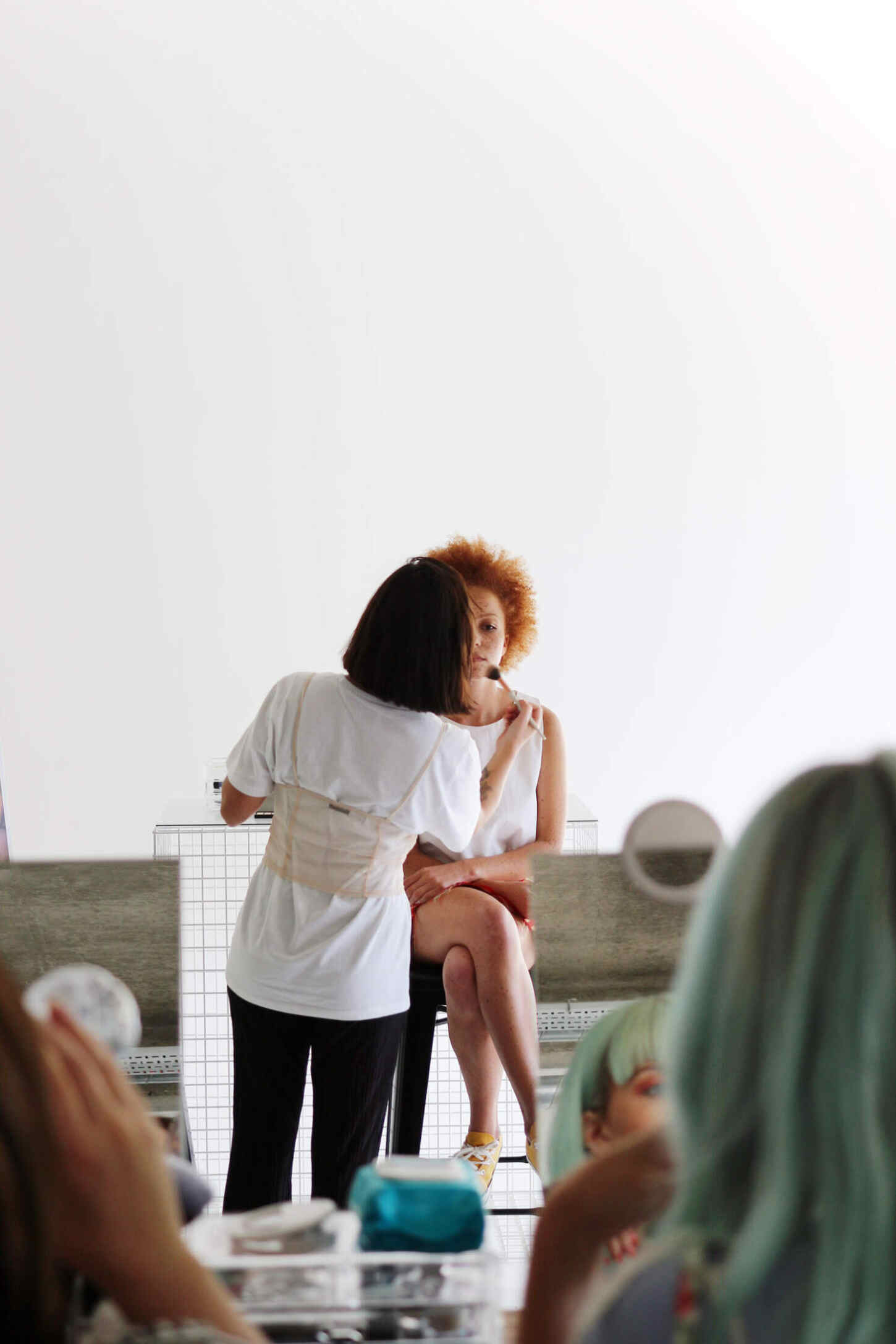 If you've been following my instagram recently, then you'll know I popped down to London for two days with ASOS last week. There's a brand, spanking new edition of their magazine out and this release has a focus on beauty and diversity, which is something I love.
So, we spent the day with their beauty team and the beautiful models who grace the pages, learning all about what their unique look means to them and being shown the latest trends to emerge this season.
The three models were so inspiring to listen to and they all touched on how being different is amazing and finding beauty in so many different places. I was obsessed with their looks - especially those freckles, how divine!
We all had to sit down at a station and we're given a selection of beauty bits to test out, so we could try the trends ourselves. The first trend was fresh faced beauty (top photo) using bronzer and lots of gloss to create a dewy, youthful look to the skin. Next was festival glitter - a trend that rolls around every season - but being more subtle with elements of sparkle rather than dipping your face in the stuff. Finally, there was a blue-is-the-new-black look, smudging lots of dark blue shadow all over the lid and doing an alternative shade to the traditional smokey eye.
I really enjoyed seeing all of these trends come to life and seeing what beauty bits were new to land on ASOS, as well as have a flick through their latest magazine! Perfect rainy day reading.
The next day, we got to go to ASOS HQ which was so amazing. They're in this giant building in Camden and used to only be on one floor, now they take over about four floors so they basically need to own the whole building now tbh.
We got to see the ASOS Studio which was really interesting and I do love a good behind the scenes look! There's about ten (if my memory serves me well) studios to take product shots every day. This includes the clothes you see, the videos on each product page (watched by millions every day), the accessory shoots, the 360 views and the flatlay style photos they take (beauty swatches etc) so the space is genuinely huge.
As you're wandering around, there's rails and rails of clothes. I mean, there's clothes literally everywhere - it's insane! You forget how massive ASOS is as company, but with thousands of new products across women's, men's, beauty and gifts every single week, the talent that goes behind running something like this is a bit of a force to be reckoned with!
Everyone we met was very welcoming and so, so stylish. Seriously. I didn't see a badly dressed person and I wanted to borrow/steal pretty much every outfit I saw on every member of staff!
All in all, I had such a great two days in London and I just wanted to do this post because I rarely get to come down for these events, so to work with such a big brand was kind of a big deal for me!
Helen x