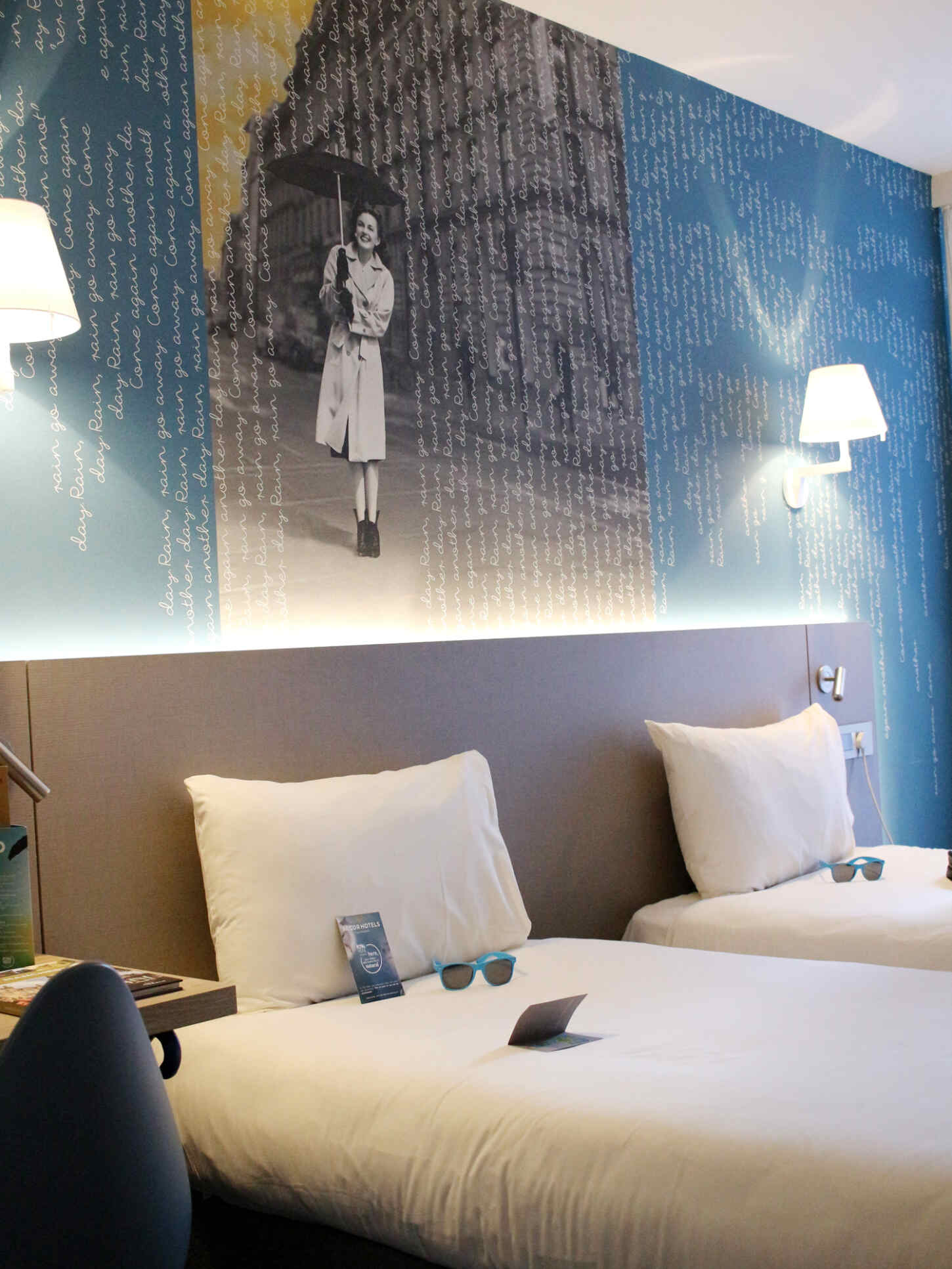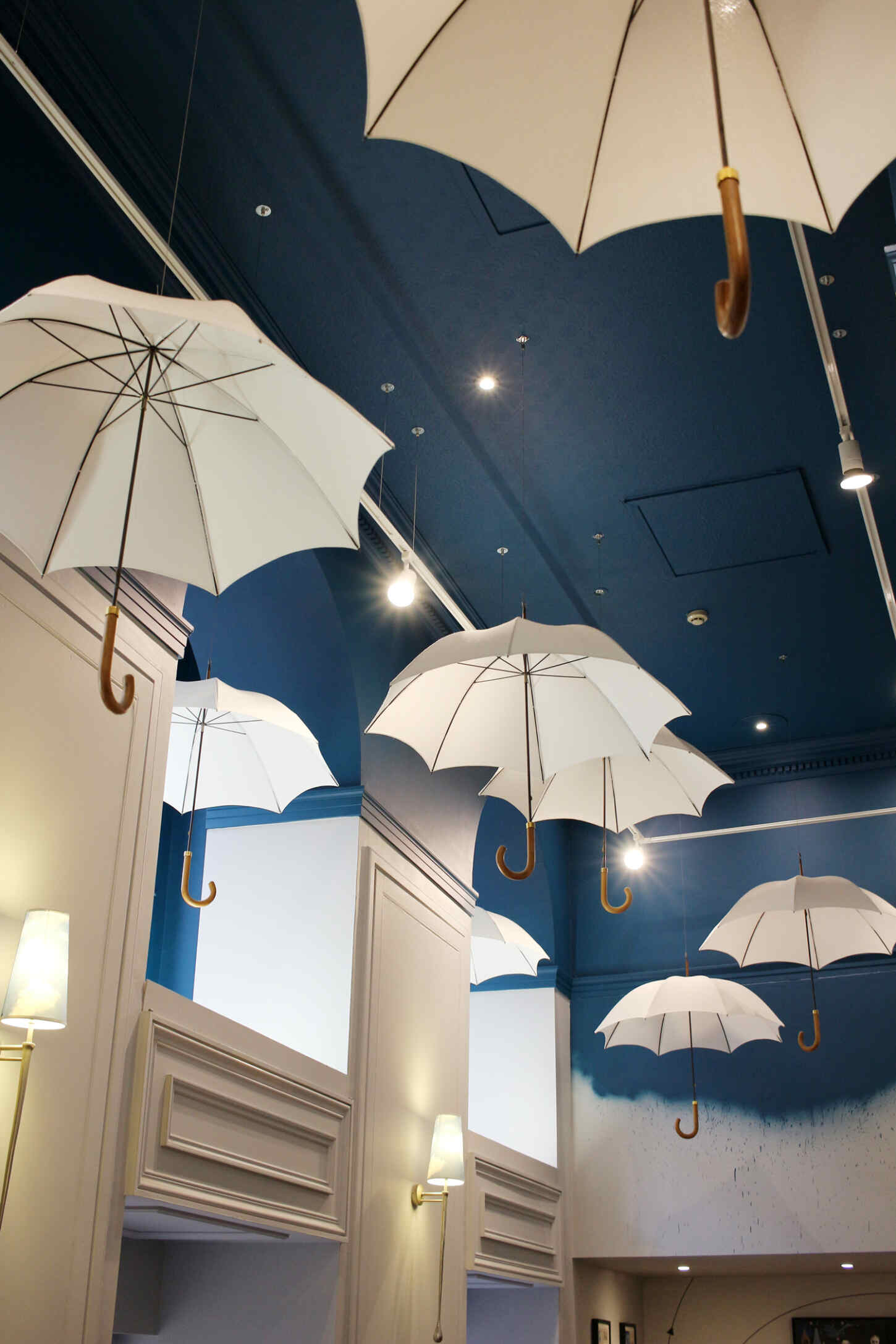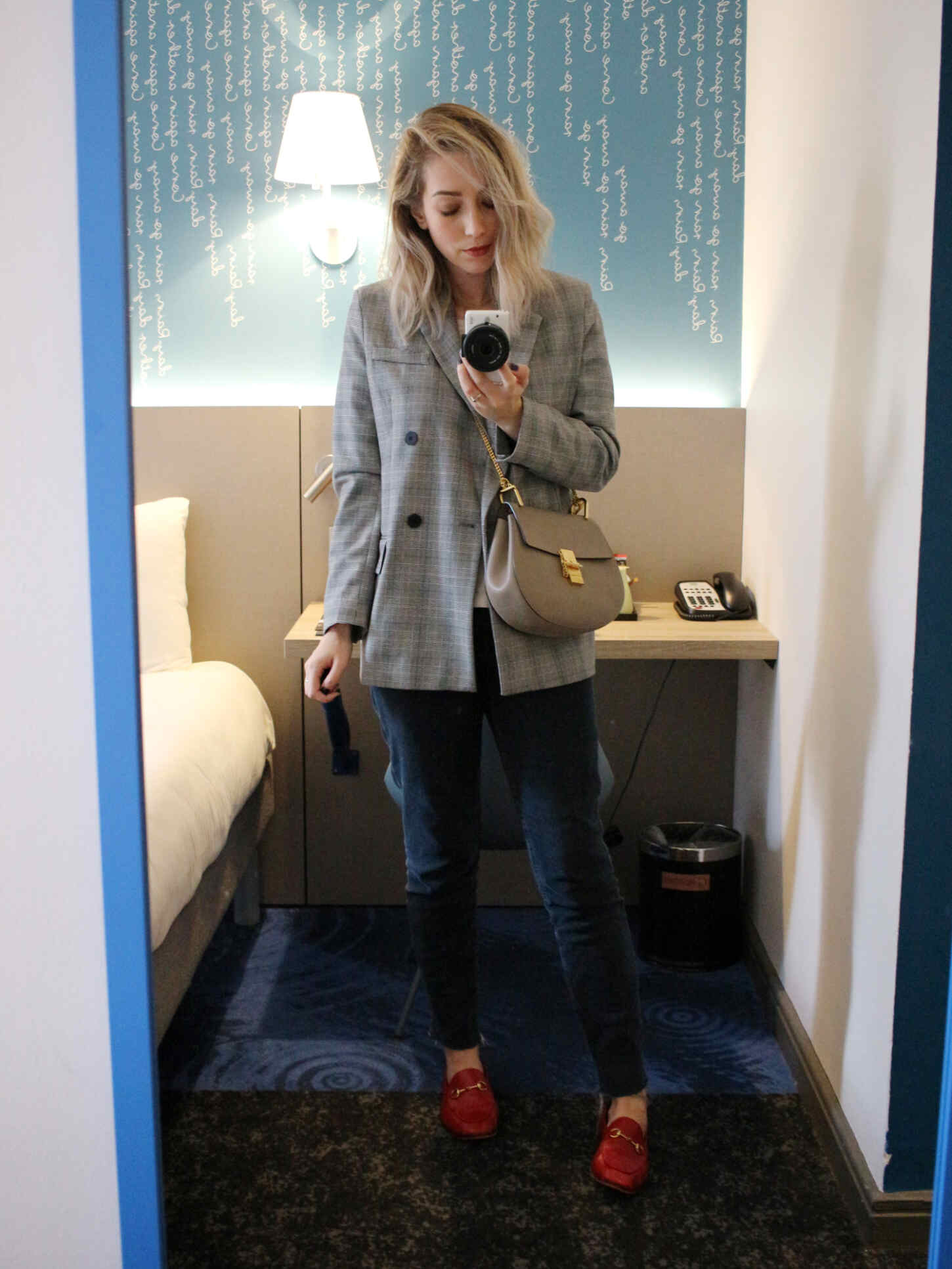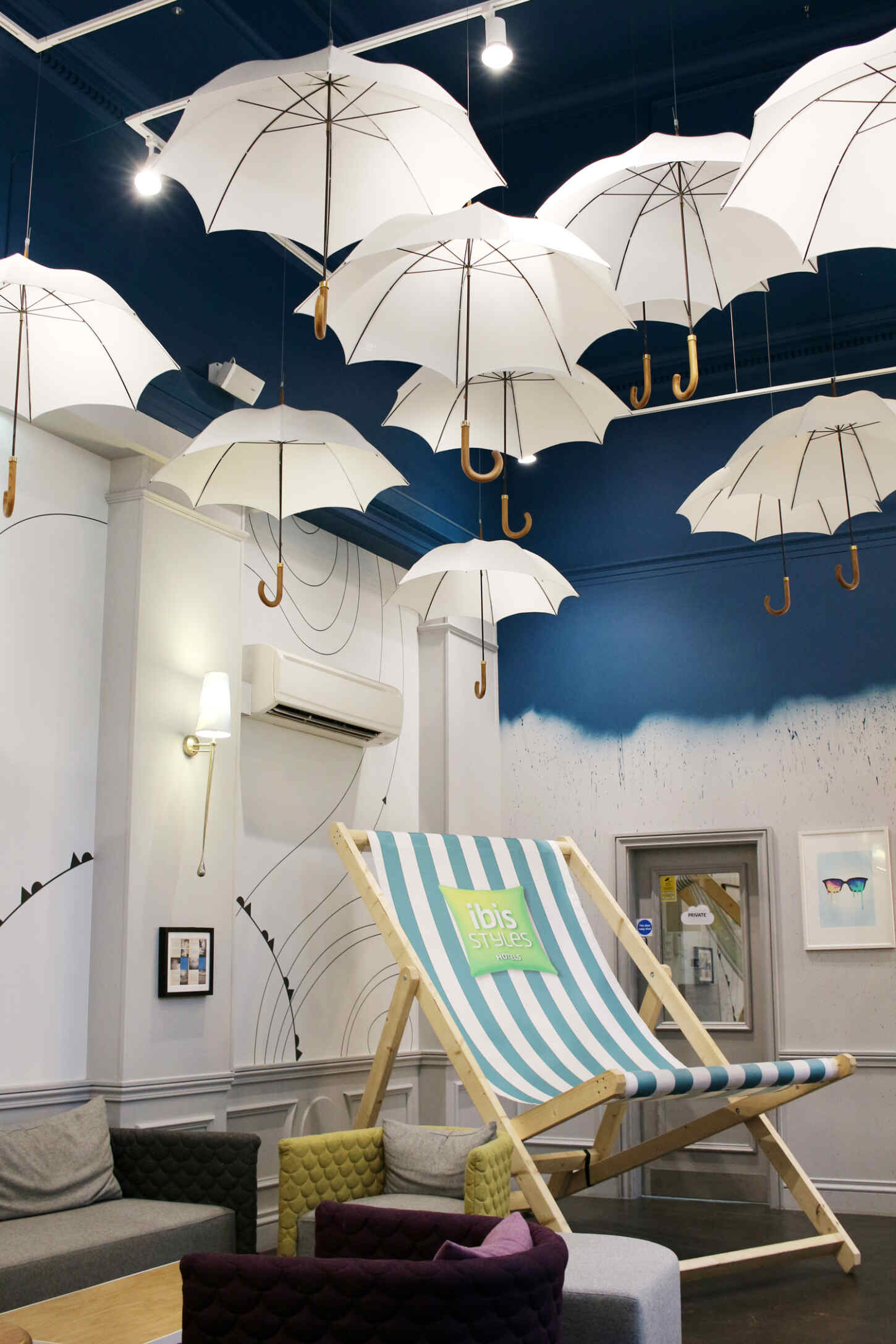 Our Weekend with Ibis Hotels
You may have seen if you follow me on Instagram (if you don't, hop on over) that myself and Hannah were in Manchester all weekend for a little city break.
The lovely Ibis hotels invited us to stay and experience all that Manchester has to offer. I used to have a friend that lived there a few years ago and I used to visit every month or so, so I already have a bit of a soft spot for that rainy, rainy city.
Anyway, the hotel we stayed in was the Ibis Styles on Portland St which was a super central location. It's not far from Piccadilly station, the Arndale shopping centre and the Northern Quarter.
The hotel itself is styled so well with a weather theme which is obviously perfect for Manchester as it's rarely continuously sunny (let's face it). I love the lobby with the umbrella's attached the the ceiling and this is continued through to the rooms too.
We stayed in a twin room which is certainly big enough for two people and is totally adequate for a little weekend stay. There's a blue, yellow and white theme throughout which makes it more fun and it feels like more than your typical boring hotel room.
The beds were comfy enough and I certainly had a perfectly fine nights sleep. The bathroom was clean, the shower was decent and I love how bright the room was too.
There was also the standard amenities like a kettle with tea and coffee which was much appreciated on Sunday morning - I was so tired and any caffeine was welcome.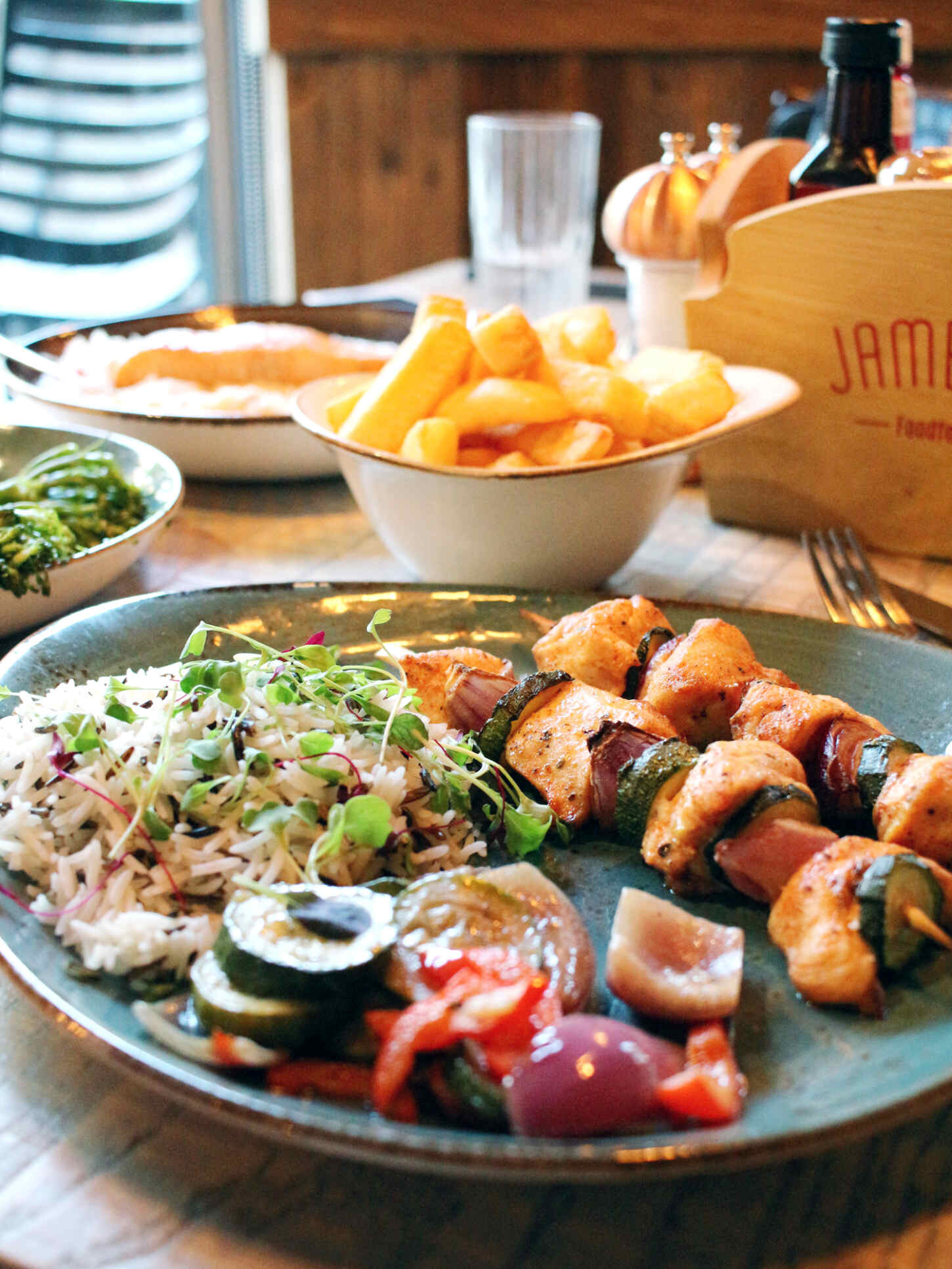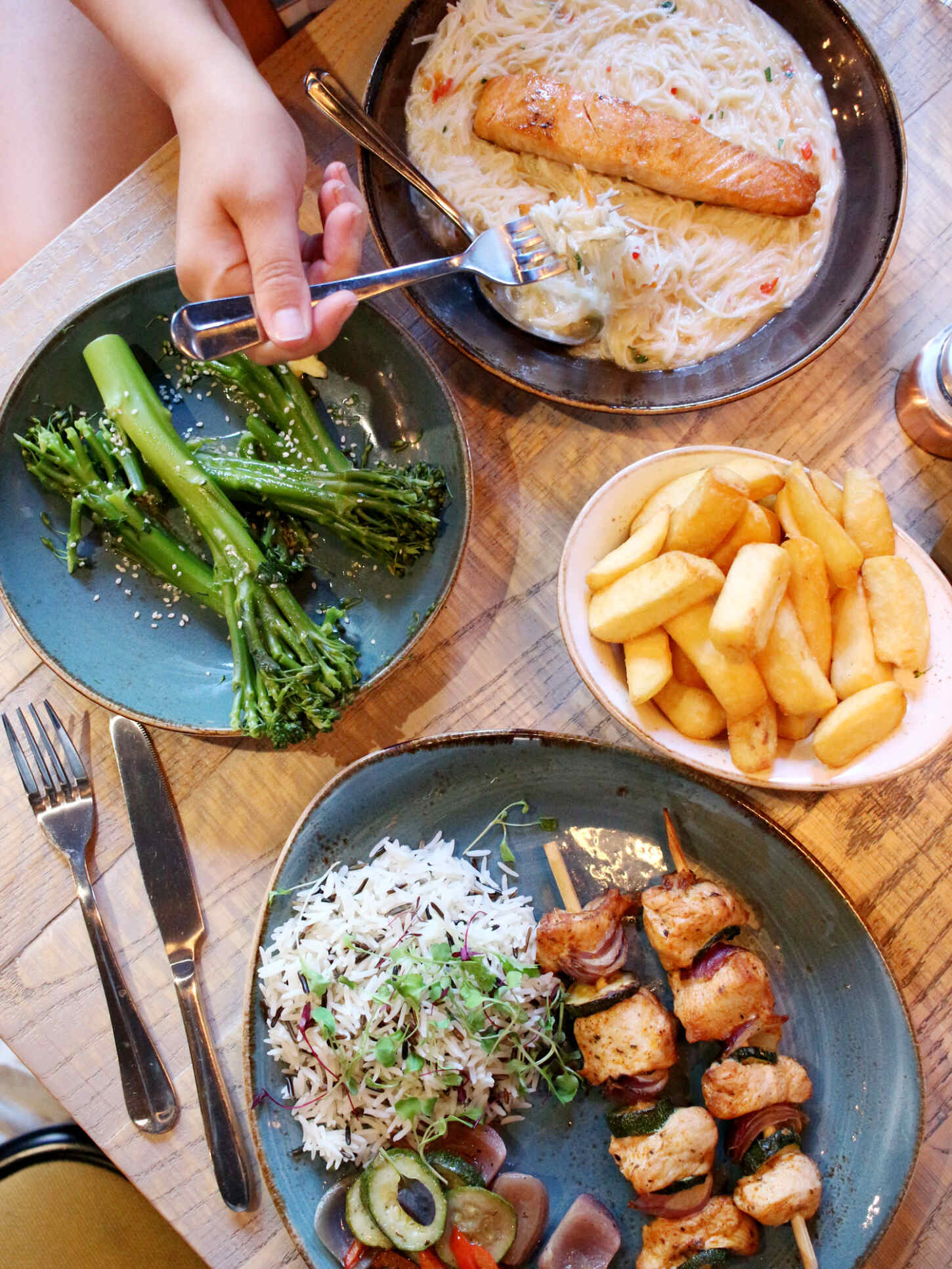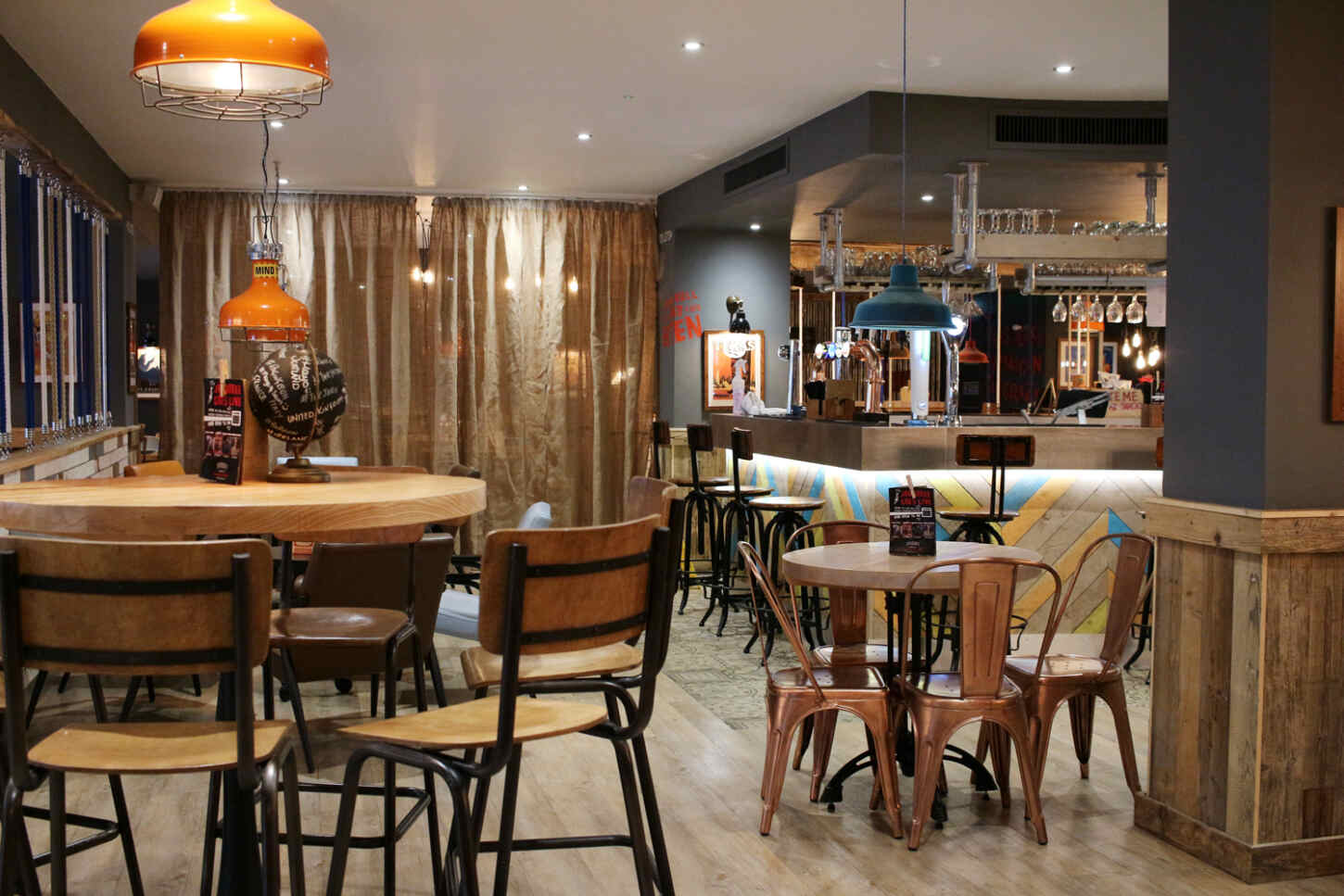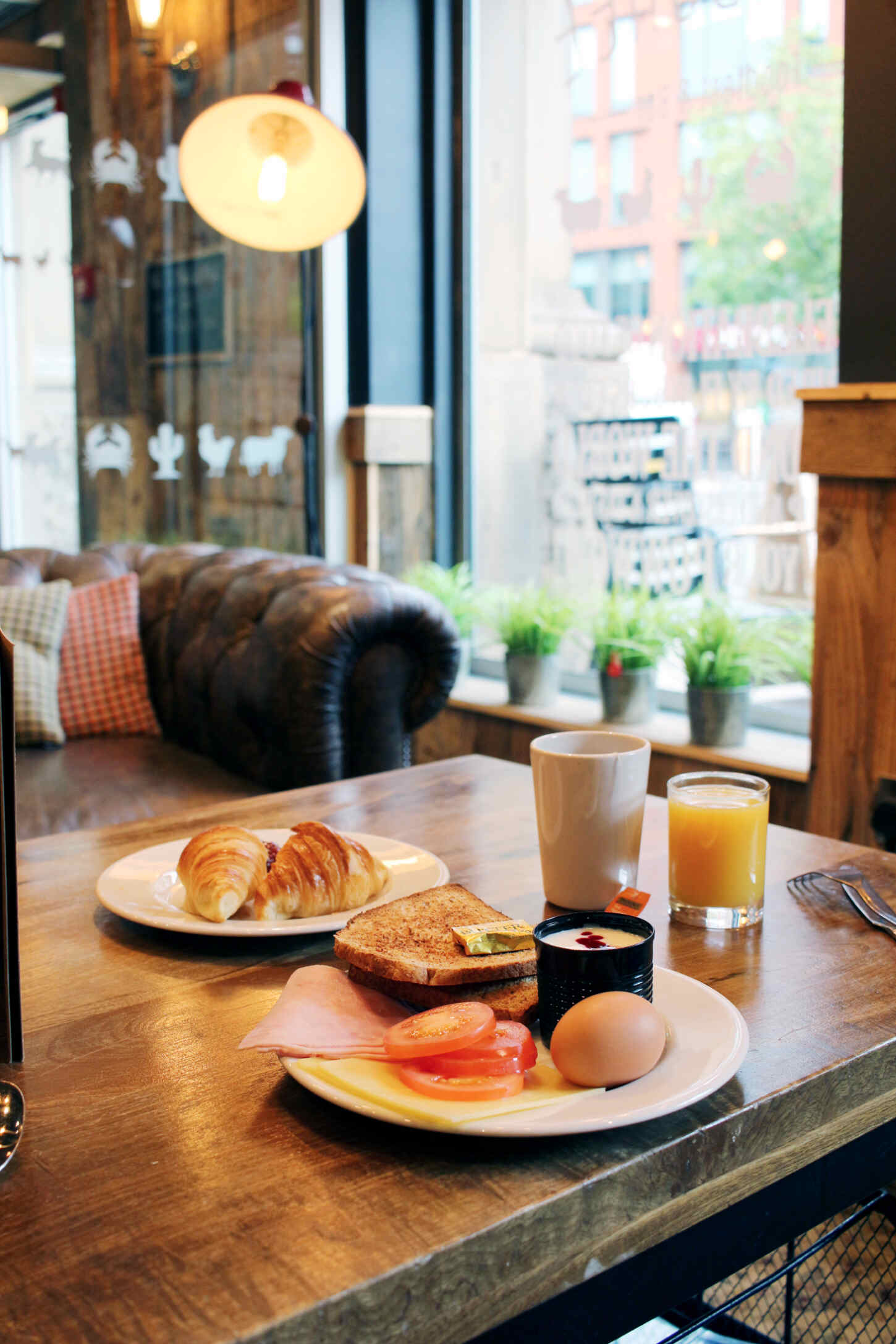 Jamboree Restaurant
Jamboree is the restaurant which belongs to the hotel, so you can pop in to get lunch, dinner or just a lil' drink if you fancy it. They also serve breakfast on a morning (until 11am on a weekend, god bless) in here, so no doubt you'll be in here at some point.
We were treated to lunch on the Saturday when we arrived, so we had the full menu to pick from which was quite a lot of choice. They do a range of food from around the world - think Mexican burgers to calamari with wasabi mayo to chicken curry from Sri Lanka - so I'm sure even the most fussy of people could find something that they liked.
I opted for the Chicken Espetada, which was chargrilled chicken skewers with wild rice and Mediterranean salad. The veggies had a lot of oil, but an overall nice flavour and you got quite a lot of chicken in a portion which was good! Hannah had the Miso Salmon, which was grilled/steamed salmon (not sure why both are listed on the menu...), vermicelli noodles, miso broth & coriander. Again, this was quite a large portion but unfortunately the salmon was overdone which was a shame. We also got some steamed tenderstem broccoli and sesame butter (overdone, again, sorry) and some chunky chips which were nice!
Breakfast is a standard affair - think croissants, meat, cheese, cereal, greek yoghurt, toast - which was all nicely presented. We got to breakfast pretty late at about 10:40am so a lot of it was gone (entirely our own fault) but we did enjoy the food we had. I got croissants as that's always my favourite whenever I stay in hotels! Hannah opted for the more substantial plate you can see on the left. I was craving some kind of sausage or bacon or egg sarnie and fresh juice, but there wasn't any on offer, so if the typical english brekkie is your jam, you ain't gonna get it here, but there's still plenty to pick from.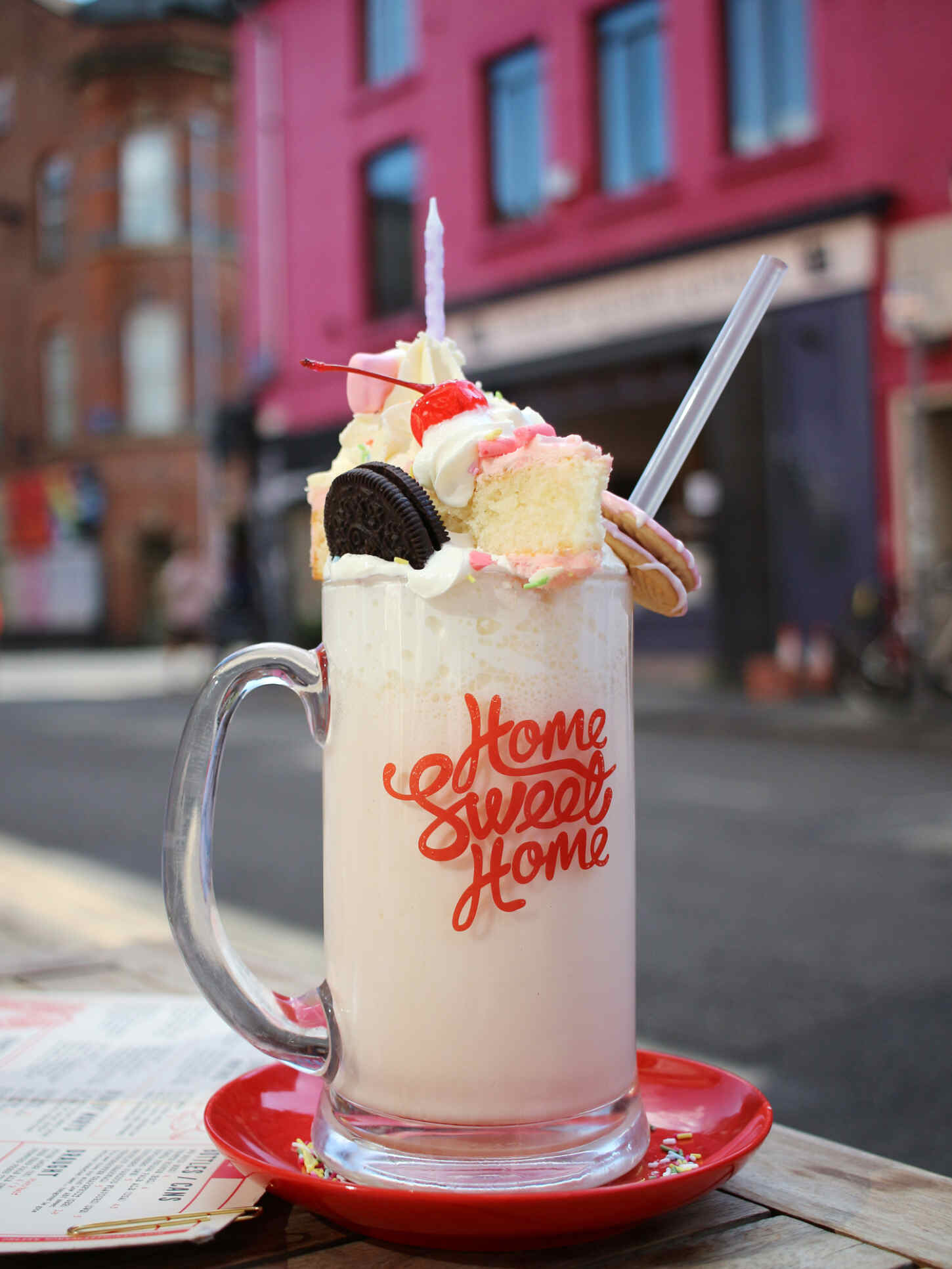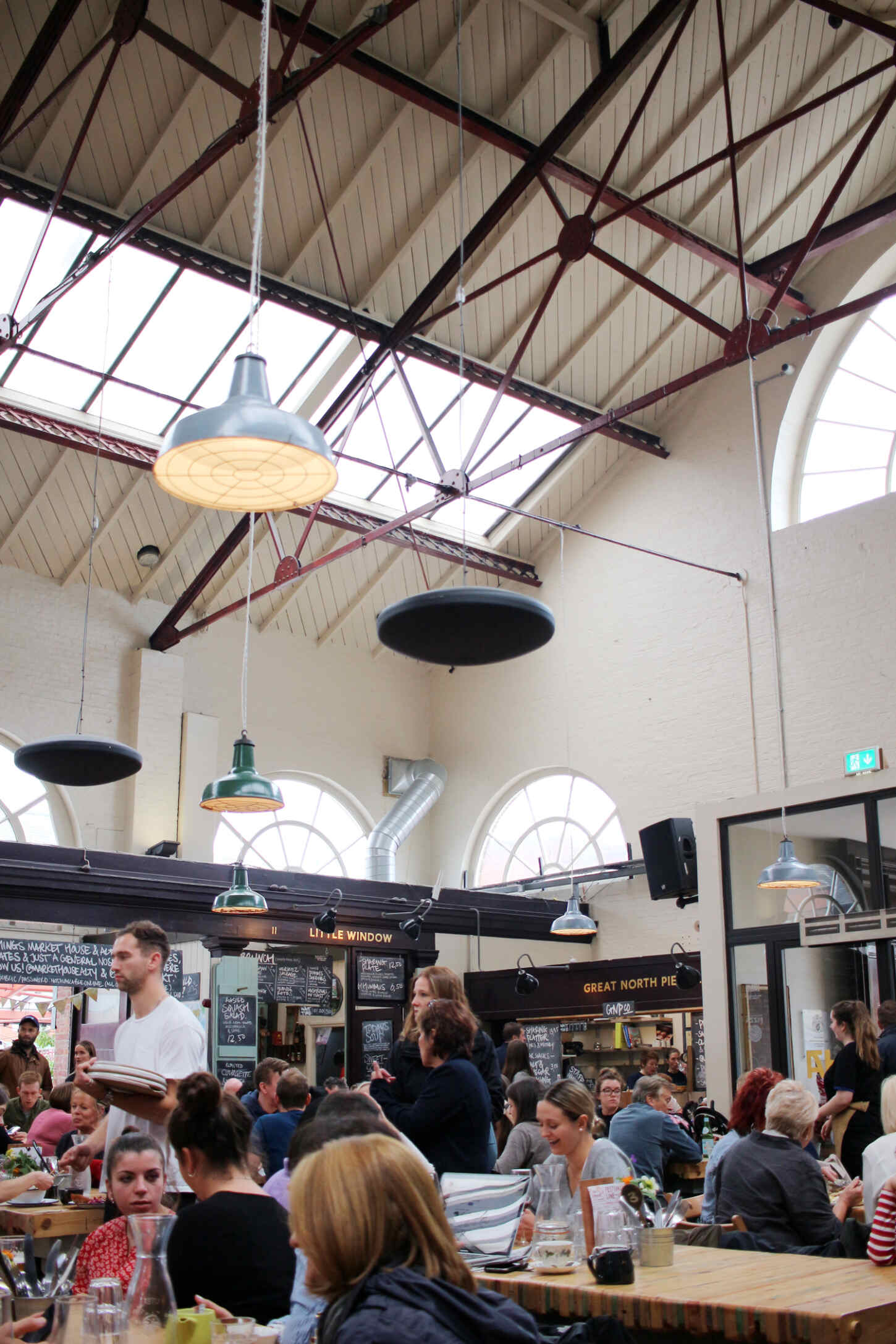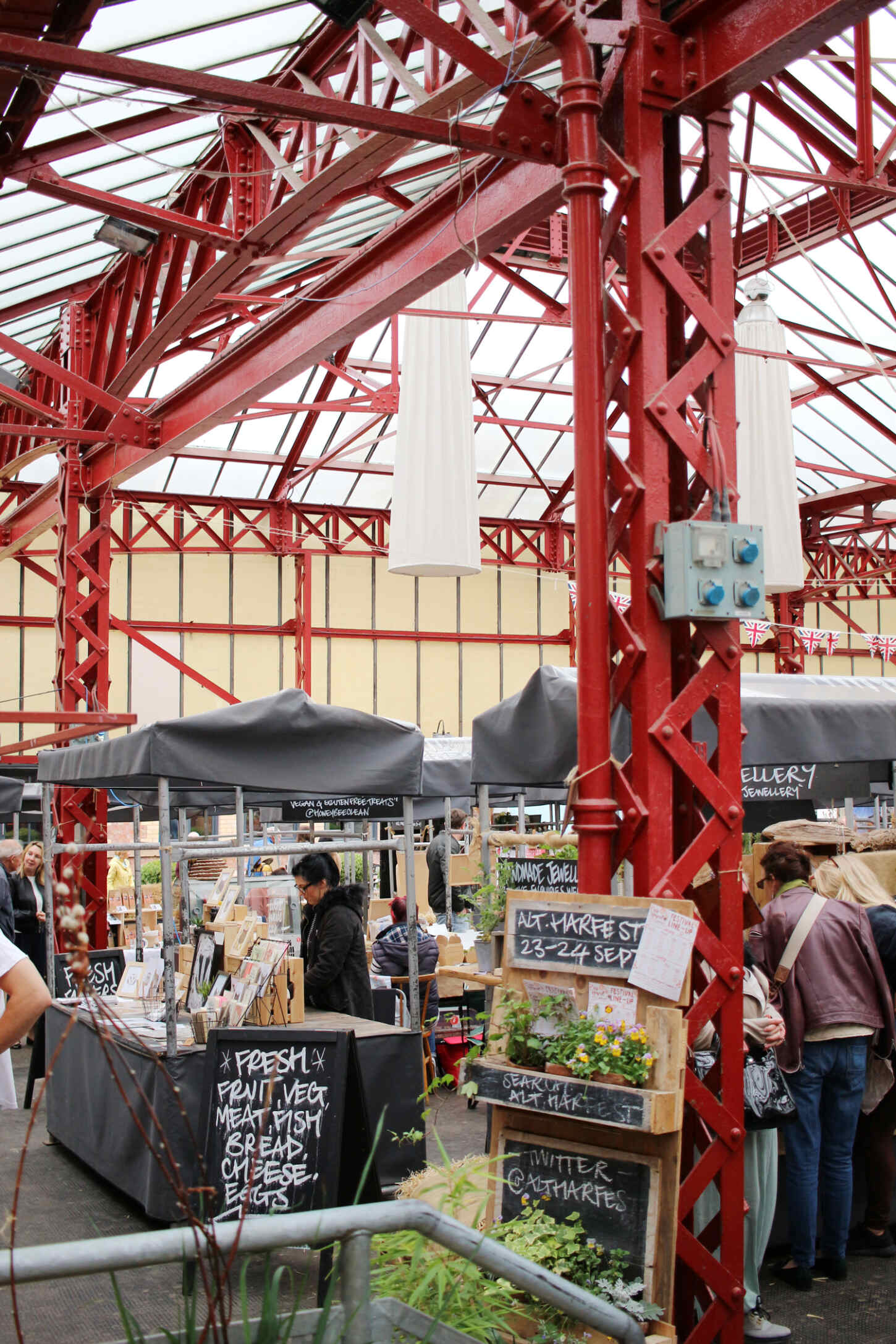 Altrincham Market
We were going to go to the market on Saturday, but opted for wandering and milkshakes at Home Sweet Home (my favourite place) and chilling before going to The Comedy Store. I would definitely recommend going at some point, it wasn't something I would have opted for myself but it was a lot of fun and I'm glad I went!
Anyway, on the Sunday we hoped in a taxi for half an hour to visit the Altrincham Market. They have a range of fresh fruit and veg stalls, flowers, crafty bits and pieces and, my favourite, lots of foodie places to check out.
There was a huge range of individual places to wander around, so if you're craving a burger or a pizza or a pie, then they had you covered.
We opted for the mushroom pizza from Honest Crust and it was honestly one of the nicest things I've ever eaten. It was super garlicky, thin crust, the right amount of cheese and it was just so darn good. I would totally recommend you get it if you've visiting! The couple on the table next to us ordered a Korean chicken burger and we knew we had to get one too. It was gooood. The perfect amount of spice and a good dose of that lovely, slightly sticky Korean sauce - the dream. I need to figure out how to make it myself! We also got some chips (an essential) and a watermelon, lime and mint juice which was also delicious to wash it all down.
I really loved the choice available and the canteen style tables, as it makes it such a social place and the perfect place to check out on a weekend.
I also bought some beautiful flowers (top photo) from a florist who made the bouquet up infront of me which was actually lovely to watch. I'm so obsessed with flowers right now, so I loved taking home a gorgeous bunch of fresh blooms as a little token of our trip.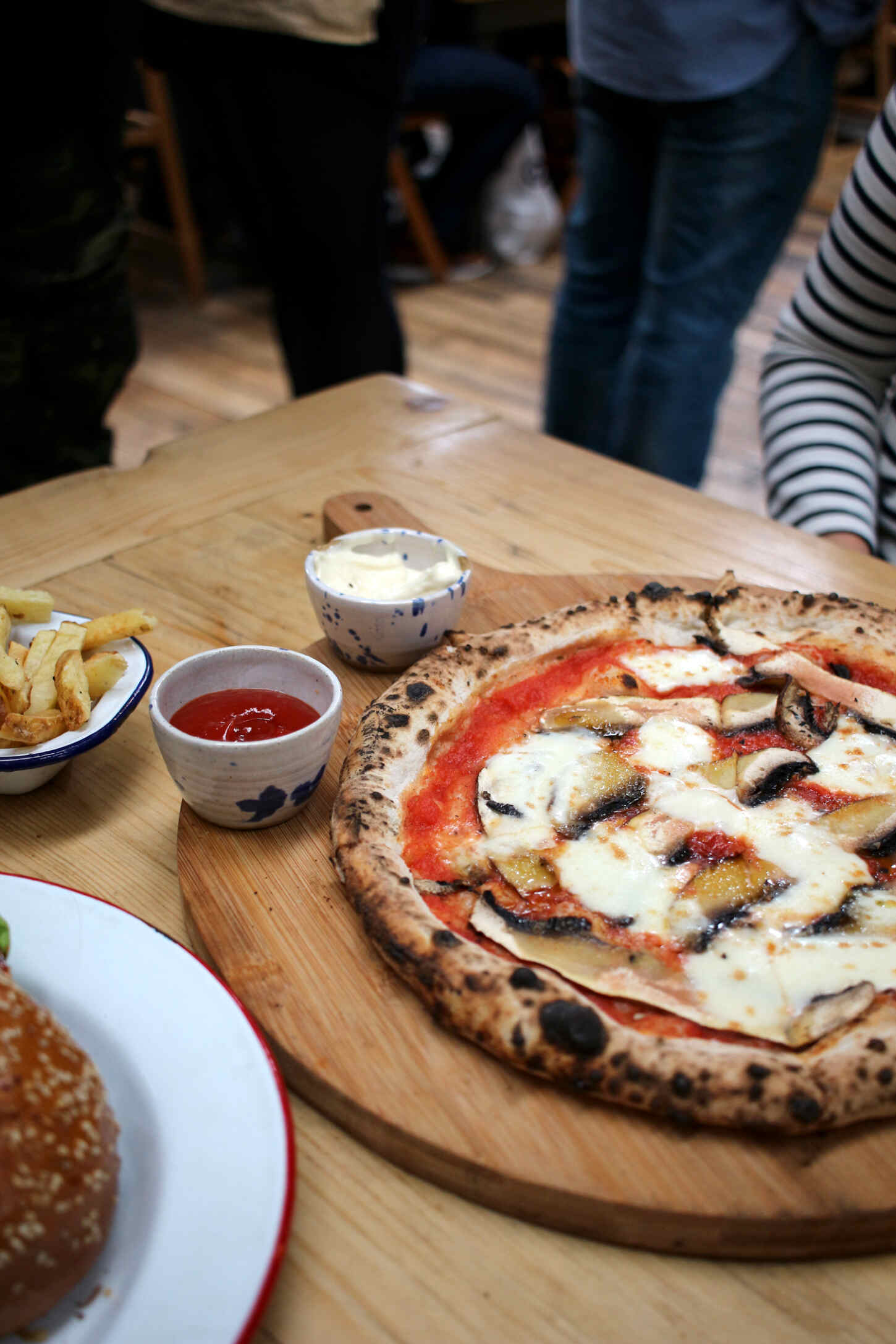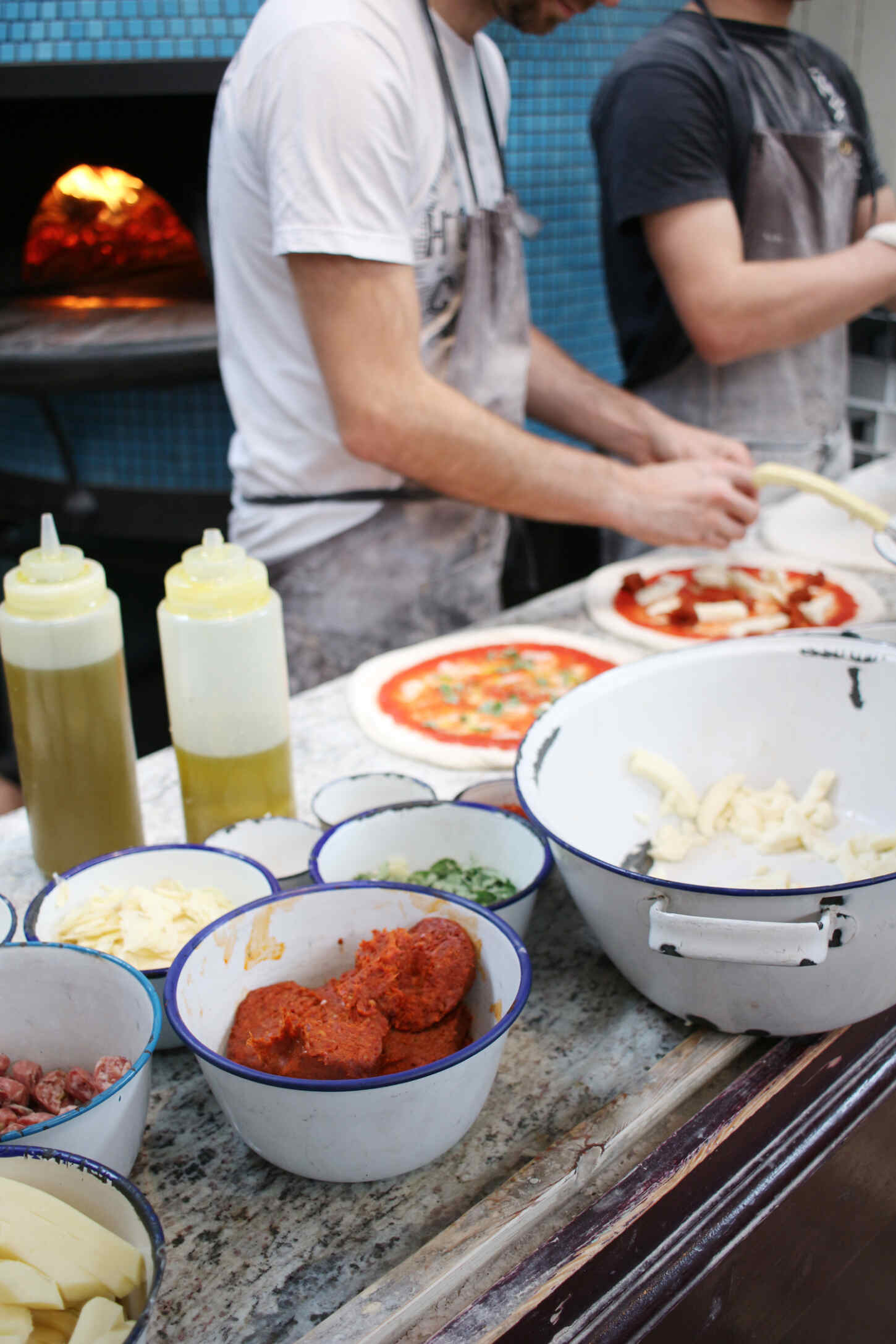 So, that was our rather short weekend in Manchester. It was so nice to visit the city again - even if it did rain all Sunday in true Manc style - and I definitely need to come back to check out more restaurants and cafes, as they've definitely grown since the last time I was there. Thank you to Ibis for letting us stay and arranging some lovely things for us. What UK city should I visit next?