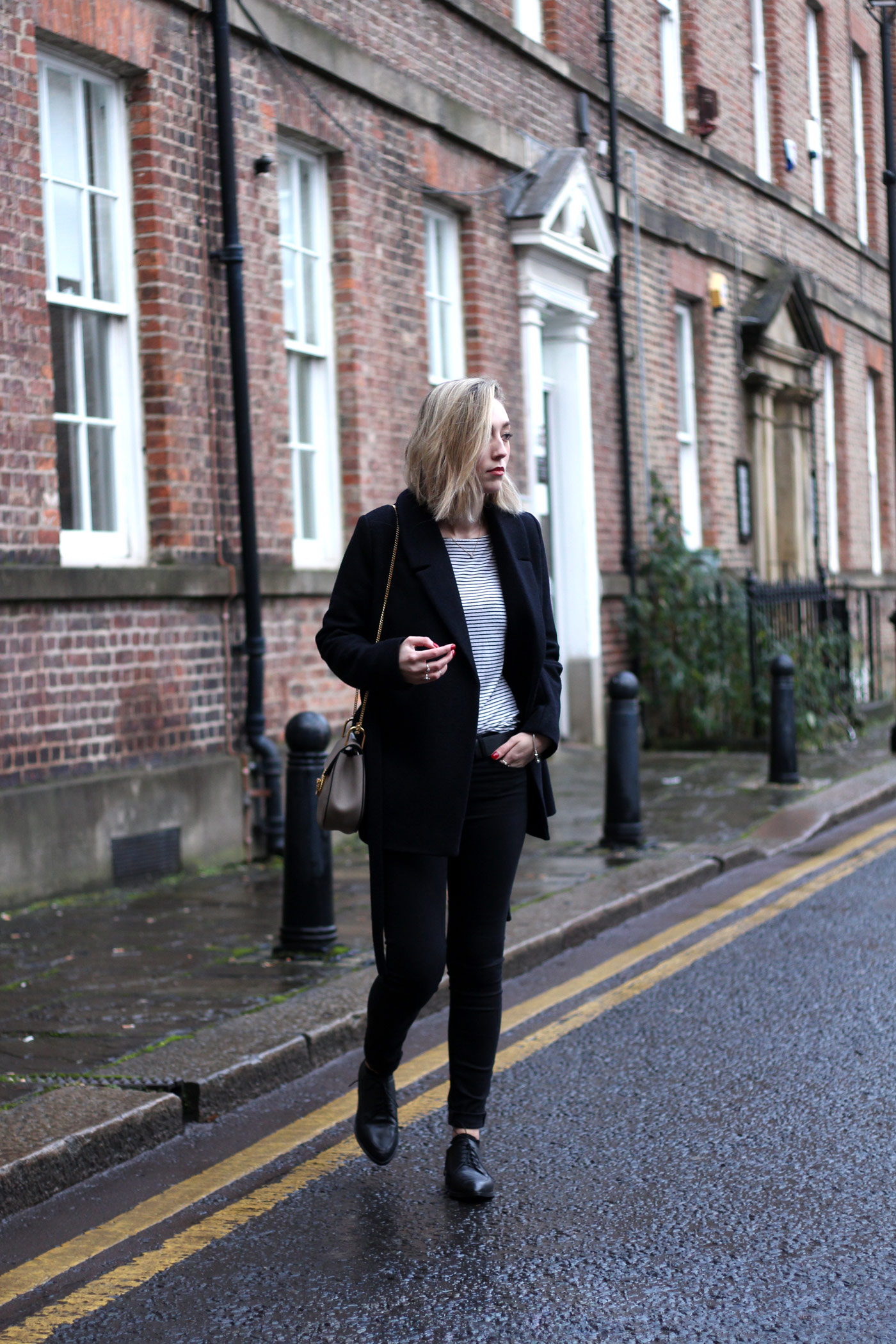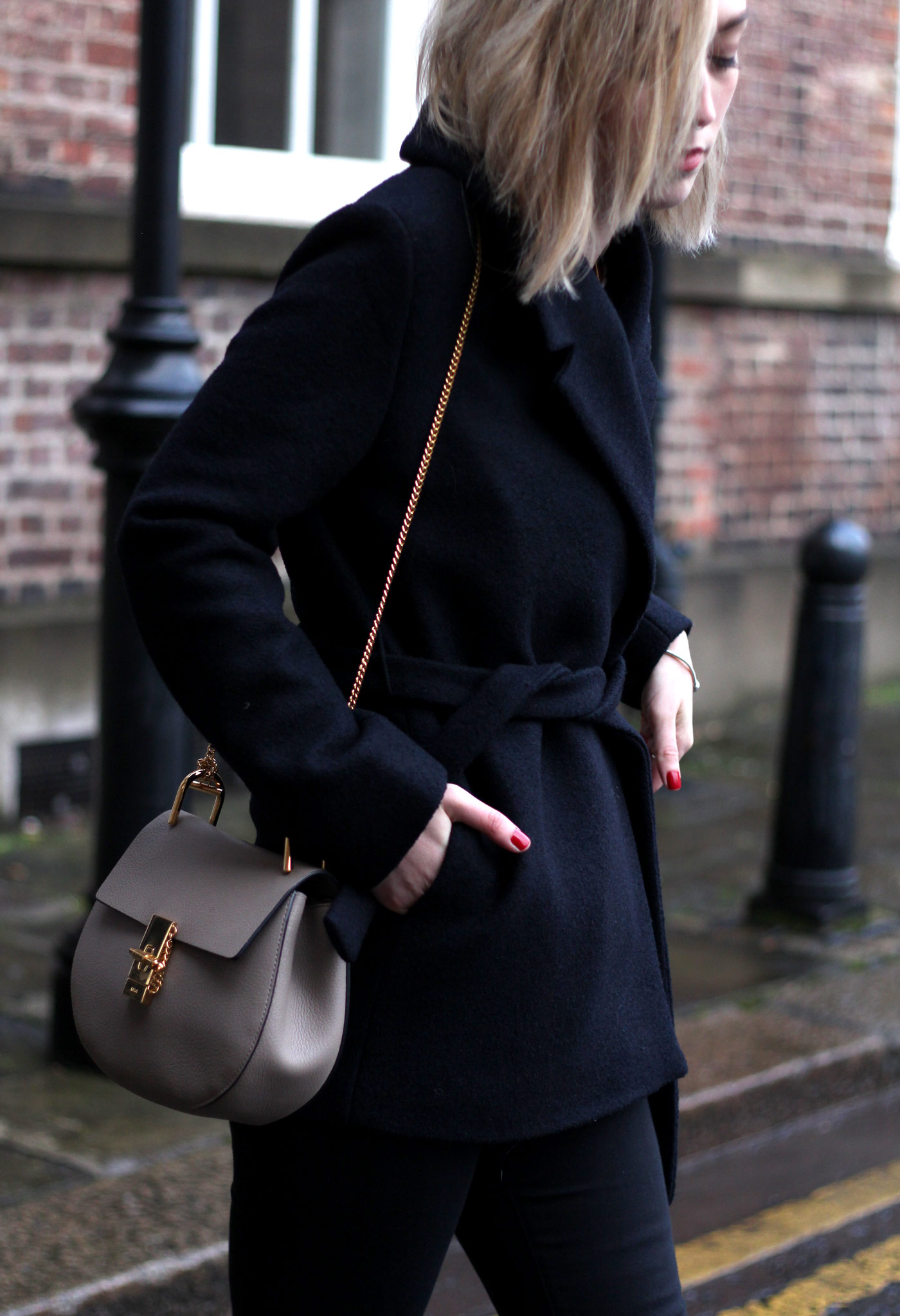 Following on from my previous post about finding my personal style, I thought I would go back to basics with this look. When I was searching for what outfit to take photos of, I really wanted to focus on the pieces I tend to wear again and again and really showcase them in their most simple form. So, what do I (and you, if you've been reading this blog for a while) think I always go back to? Black jeans, stripes and a minimal belted coat.
I picked up this beauty of a coat in the COS sale and am chalking it up more as a 'jacket' so it doesn't make this post a bit redundant. I have the long version, in a slightly heavier wool, in black and navy and I wear them to death. You always do when you find a classic that goes with everything, right? Plus the quality of the material means it will last for years without falling apart.
The jeans are a must-have in my wardrobe - you can't really go wrong with black skinny jeans, can you? I've realised how much they make up my staple outfits recently, so I'm gonna stop apologising for 'wearing black jeans again' as they make me happy when I wear them so I will continue to do so. Similarly with stripes, but I'll be covering that in a blog post in the future so keep your eyes peeled if you're a breton fan! The shoes are another sale find and, again, are a staple style that I've been looking for for such a long time. I adore & Other Stories - their minimal, well-tailored pieces just speak to me.
Since writing my last post, I've been seriously considering my style and what I feel the most like 'me' in. I always feel like wearing basics can look a bit boring at times and, as I'm supposed to be a 'style blogger', you'll all get a bit bored. But, they're the pieces I love the most.
I don't really 'do' trends unless I truly love them as I often think they're a waste of money and, since I've went all Marie Kondo on my possessions, it's a genuine struggle to part money and spend it on pieces that I may only wear for a season.
So, what I'm trying to say is: I'm gonna be wearing a hell of a lot of simple pieces in future on this blog and I'm ok with that. I've accepted that simple suits me best even if it is boring but whenever I wear certain trendy pieces, I just don't feel like 'me'.
I'll be doing a series around finding the best basics, as well as building up my ideal wardrobe, which I'm really looking forward to so I hope you enjoy those posts!
If you have anything you want me to blog about on this then do let me know!
COAT: COS
TOP: H&M (similar)
JEANS: J Brand
BELT: Gucci
SHOES: & Other Stories
BAG: Chloe