It's not very often you get to meet the most famous makeup artist in the world, but last week that's just what happened. The lovely Charlotte Tilbury came to Newcastle to do a live demo in Fenwick and to celebrate her counter, which, I've heard, does insanely well because us Geordies seem to love her range (who doesn't?). Anyway, she was just as you'd expect her to be – chatty, super enthusiastic and very knowledgeable when it came to both her range and the industry, which is no surprise given she's been in it for over 20 years!
She talked solidly for two hours about what's influenced her, her history, her career and every single makeup and skincare item in the range. It was great to hear, even though it's extended my wishlist by approximately £1k because I want absolutely everything. First and foremost, I desperately want her Magic Cream now – it's literally shot to the top of said list – because her skin is flawless. You know when you see these people and you're like give me all of your skincare secrets, yup, glowy perfection.
Anyway. we were kindly gifted a Look in a Box, which is basically a collection of makeup items Charlotte has created to fit a certain look. There's The Golden Goddess to The Bombshell which basically represent all of the classic looks you see from decade to decade, but just reinvented on new faces and in new ways. I went for The Sophisticate, which relies on neutrals and classic shades to create an easy, signature look which never really goes out of style.
In this beautifully packaged box which you can see below, you get The Sophisticate Luxury Eyeshadow Palette, the Classic Powder Eye Pencil in Audrey, the Full Fat Lashes Mascara, the Chic to Chic Blush in Sex on Fire, the Lip Cheat Lip Pencil in Pillowtalk, the KISSING Lipstick in Hepburn Honey, the Lip Lustre in High Society plus the cute Charlotte Tilbury makeup bag. I'm oh so excited to try everything!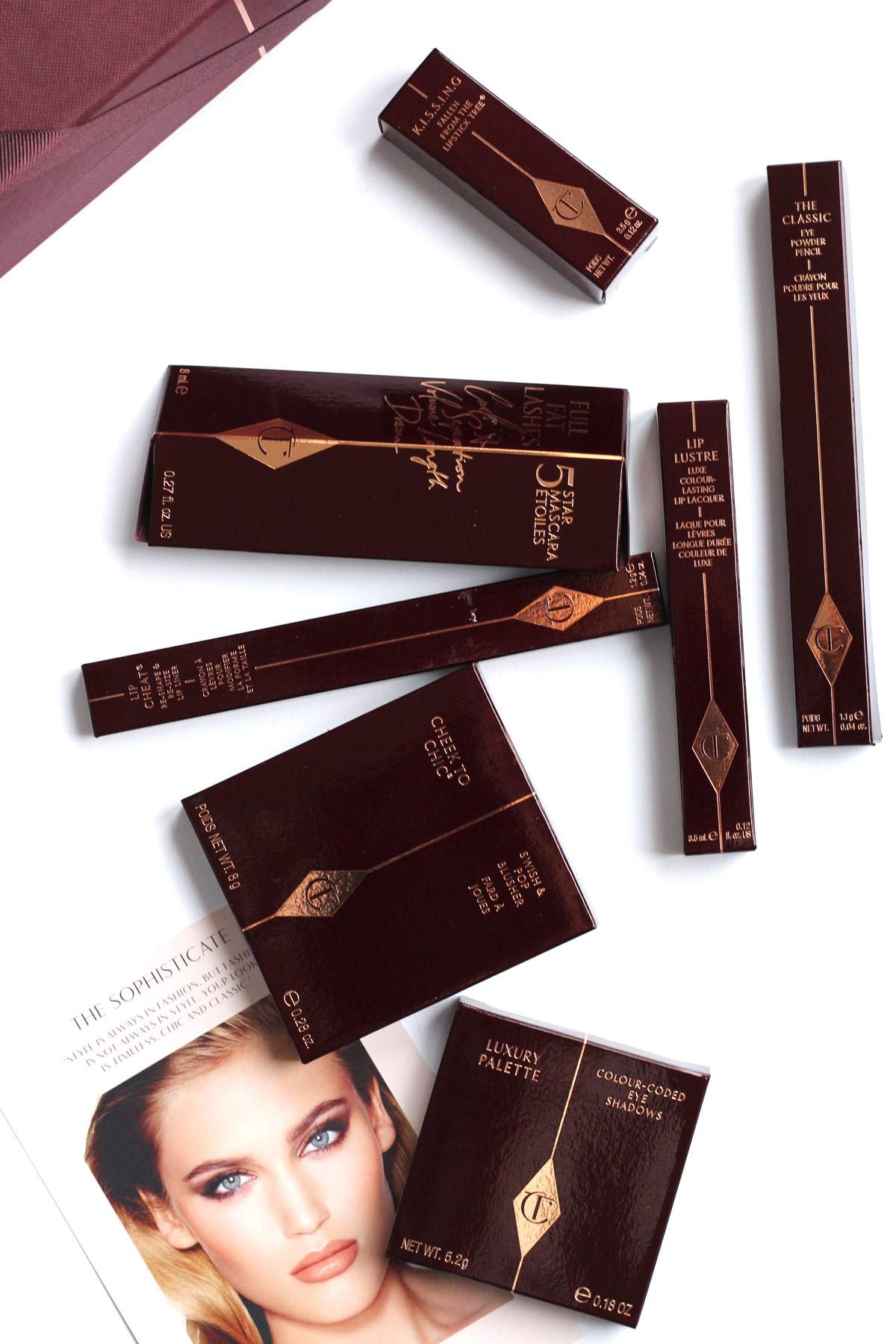 Helen x
Check out these two amazing blogs: Oh Kalu Kalay and Mrs James Recommends!