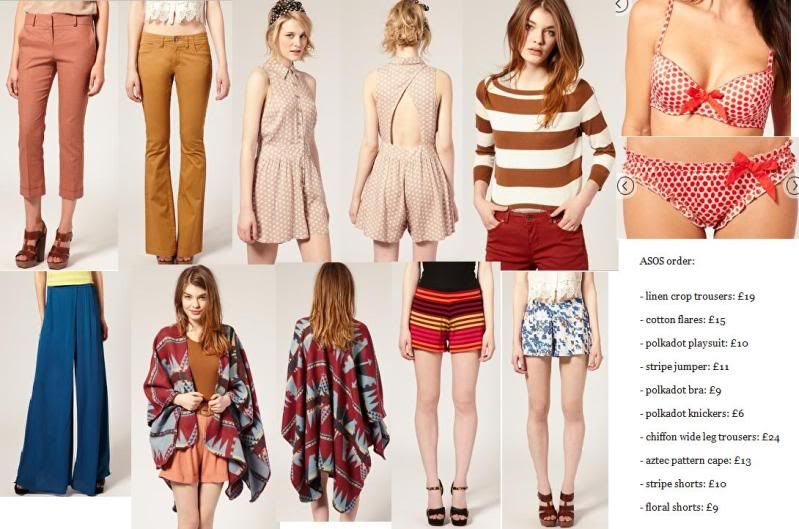 (a very roughly done picture, sorry!)
i ordered these things yesterday and they were delivered this morning. the playsuit is my favourite piece, closely followed by rose tone trousers and the chiffon blue wide legs. i think i'm going to have to take them up because, despite being nearly 5ft10, they're really long, even when i have my 5″ wedges on.
i'm returning the camel flares because they look gold in real life (not a good look) and the stripe shorts because i'll probably never wear them.