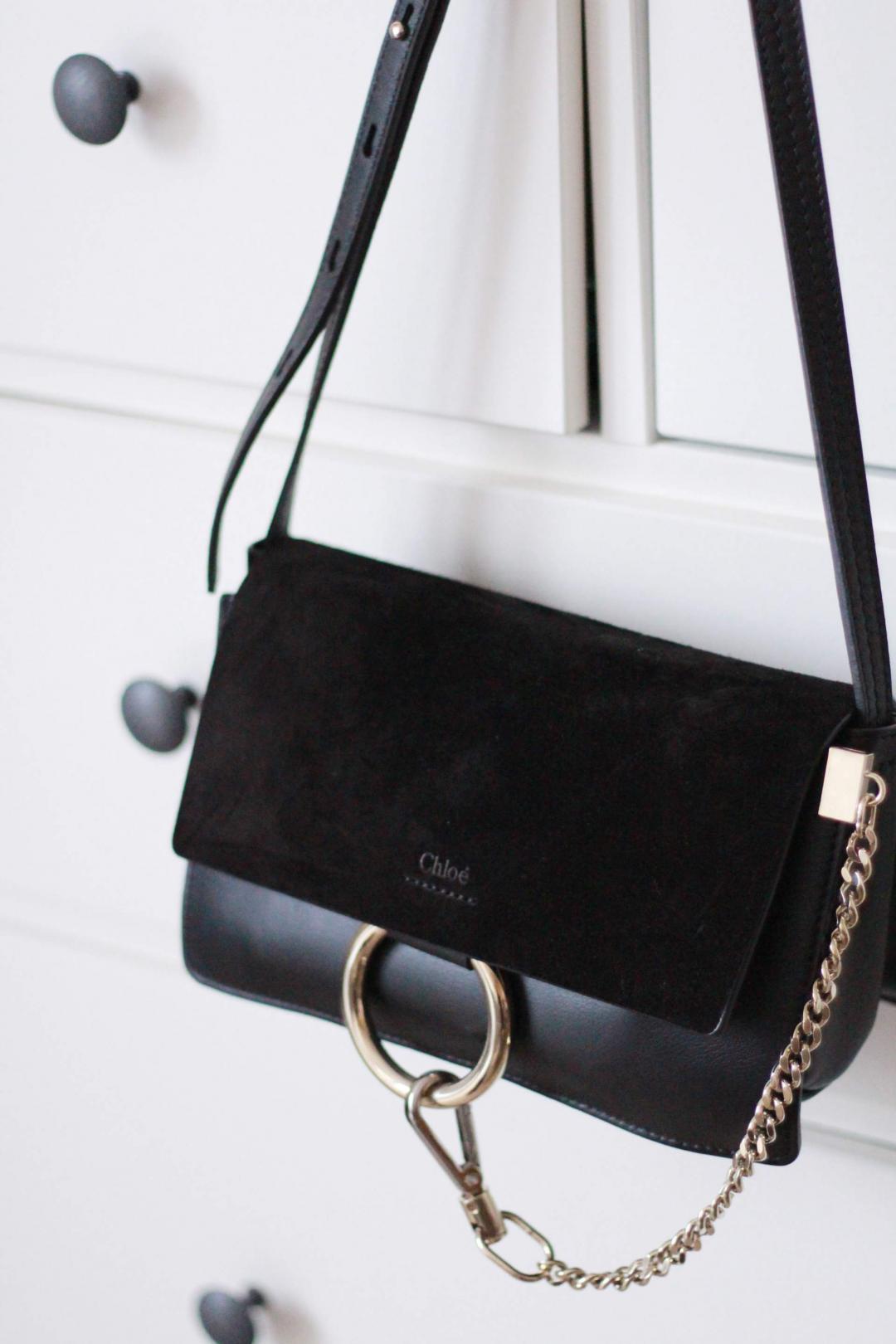 Welcome to my closet! I posted about my love of the Chloe Drew bag a while back and mentioned in the post that I loved the small Chloe Faye, but the one I wanted was never in stock! Well, I was browsing Net-A-Porter, as you do, and this popped up. Now, as it's been unavailable absolutely everywhere (seriously, I've only ever seen it on backorder on one particular website) this was quite a surprise. An expensive surprise. Lucky I'd been saving, ey!
I say this about all of my bags, but it did feel like fate, especially as it was already low stock and sold out the next day which makes me think they only bagged (sorry) a few for the site. Isn't it beautiful though? I much prefer the small Chloe Faye than the larger ones, as the strap is an odd length. The leather is soft, as is the suede, and the gold chain detail is absolutely gorgeous! I'll have to try super hard to keep any potentially messy makeup out of this one, as the interior is a beige suede and, I imagine, easily marked. I can fit my (large) purse, keys, a compact, a powder brush and other bits and pieces in it with no issues, so it's great for every day use. It looks as good worn crossbody or normally, so I think it's quite a versatile bag and one to consider if you're after a dream bag purchase!
And that's me eating toast for the rest of the month! What do you think about this bag?
Check out my Autumn makeup giveaway – win the UD Naked 3 Palette, Benefit Sugarlicious set + more.
Helen x
ps. Check out these blogs: Ayelined and Reserved for Ruby.