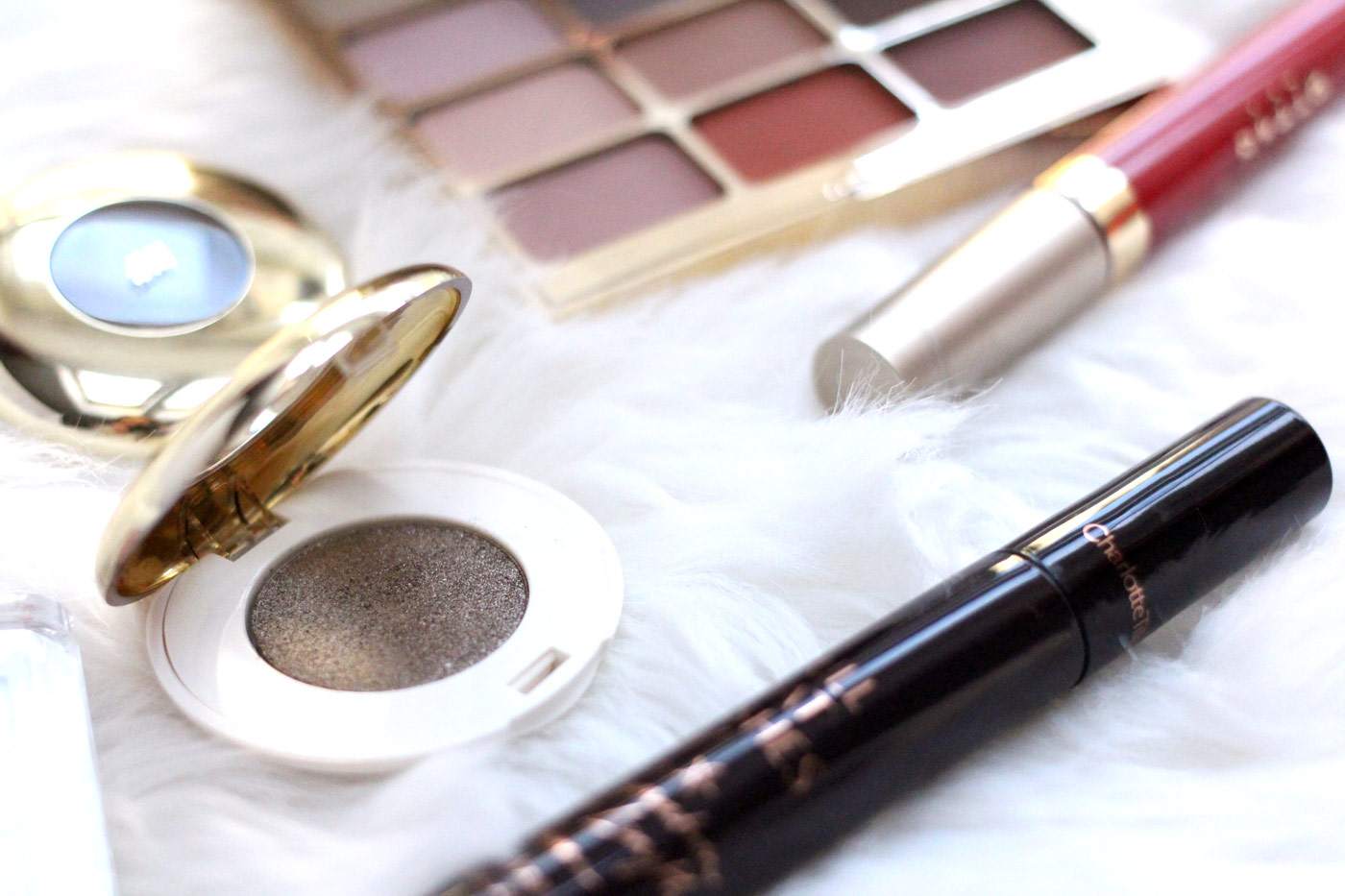 It feels like it wasn't long ago that I did my last beauty favourites, but I've been switching up my makeup for Autumn and fancied posting about it! Just a quick sidenote before I get into the makeup goodness – are any of you fellow bloggers getting annoyed at the lack of light already? I feel like it's barely Autumn and I'm getting grainy images before we even get properly into the cold months! Blogger problems, eh? I'll need to crack out my studio lights soon I think.
Anyway, onto the makeup. I've been a bit obsessed with eyeshadow recently and went back to using my Stila Eyes are the Window Eyeshadow Palette which contains 12 matte shades. I'm usually more of a shimmer on the lid, matte in the crease kinda gal but there's something so beautiful about an all matte eye every once in a while – plus these shades are gorgeous for Autumn. If I do want to add a bit of shimmer, however, I've been using my H&M Eyeshadows as I'd completely forgot how great the quality is for the price! You can see my haul here but the shade Sun Worship is the most stunning metallic gold, I wore it for a wedding evening do last Friday and totally adored it. Finally on the eyes I've went back to using the Charlotte Tilbury Full Fat Lashes Mascara which I do love, even though they do have very mixed opinions. It gives me very dark, thick and lengthened lashes and it just great for every day use!
To add a bit of colour, I've been dotting a little bit of the & Other Stories Blush in Canvas Taupe onto my cheeks, as it's a very neutral rose tone (and very flattering!). I can't really fault their makeup line and the packaging is pretty darn nice too! Finally, another Stila product as I seem to have a bit of a thing for them right now, the Stila Stay All Day Liquid Lipstick in the shade Fiery is my go-to red of the moment. It's just such a perfect dark red hue and one I will be wearing all Autumn long!
What are you loving at the moment?
Helen x