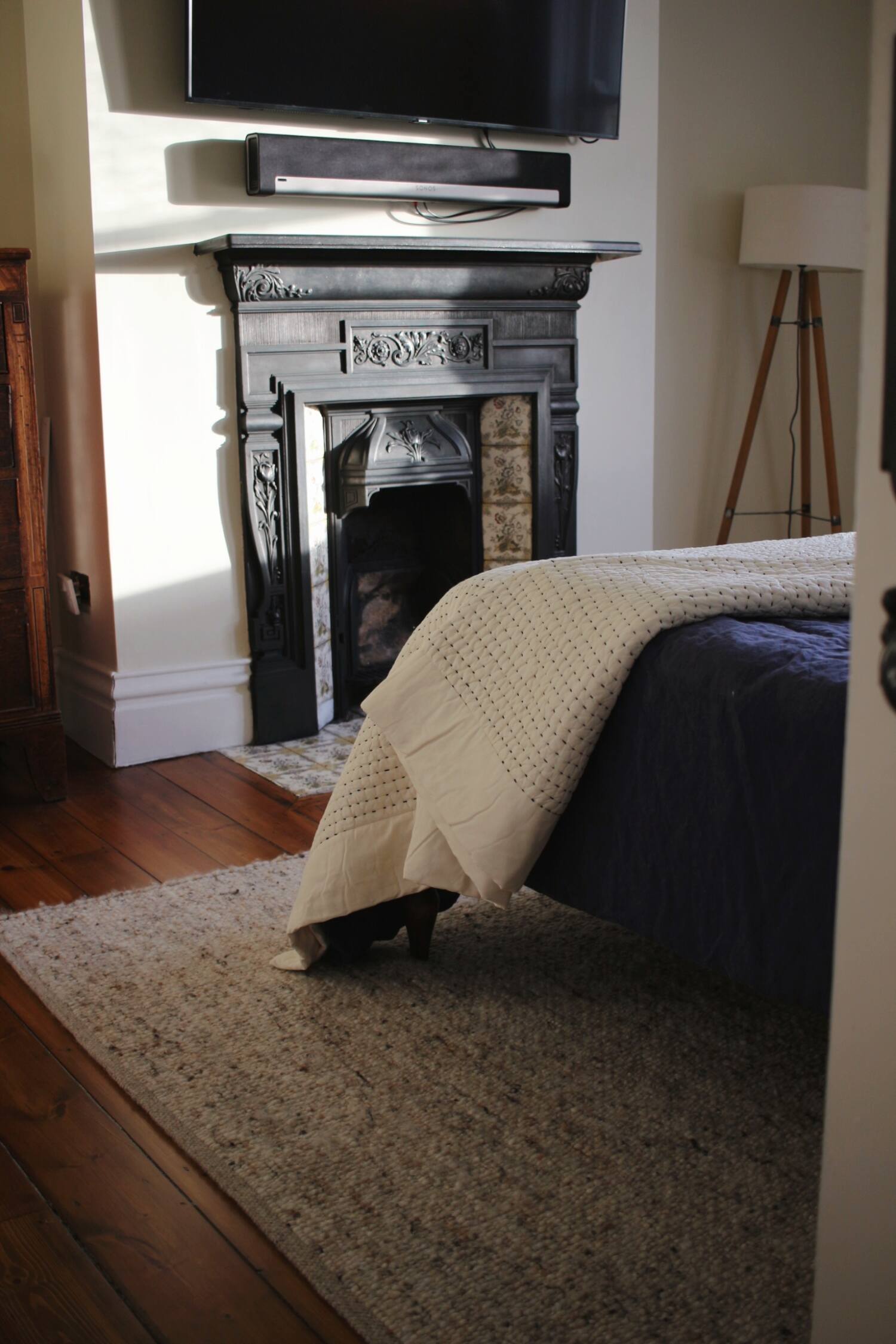 Mother of Pearl x John Lewis Collection
Just a quick post as I finally unwrapped this beautiful throw from Mother of Pearl's collection for John Lewis. It was originally purchased not longer after the collection was released and I had just moved in, but as the house was so dusty and undergoing a bit of DIY, it stayed parcelled up in it's lovely cotton bag until now. As we've done all of the major plastering and painting in the bedroom now - and it's almost December - I thought it was the perfect time to get it out and onto the bed.
I opted for the Mother of Pearl Abstract Spot Organic Cotton Throw in Ivory. It's very soft and the perfect size for the bottom of our superking bed. It has a gorgeous weight to it too, as it's not as heavy as a velvet bedspread for example, but it's warm enough to use as an added bit of warmth before swapping to a heavier winter duvet.
I really love it and would be so keen to pick up some of their other bedding that they did as part of the John Lewis collection. I'll link some below, but they're definitely worth checking out!