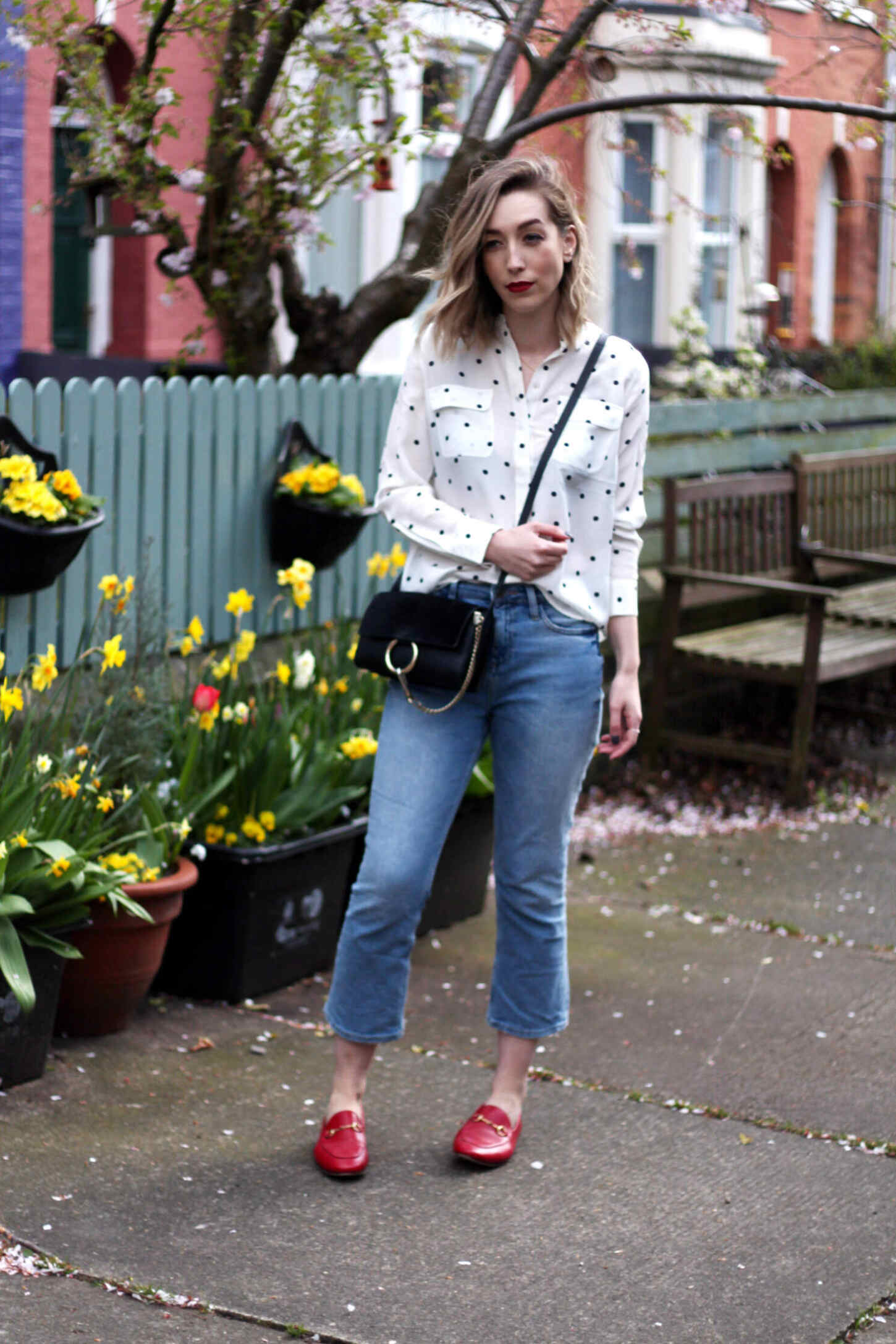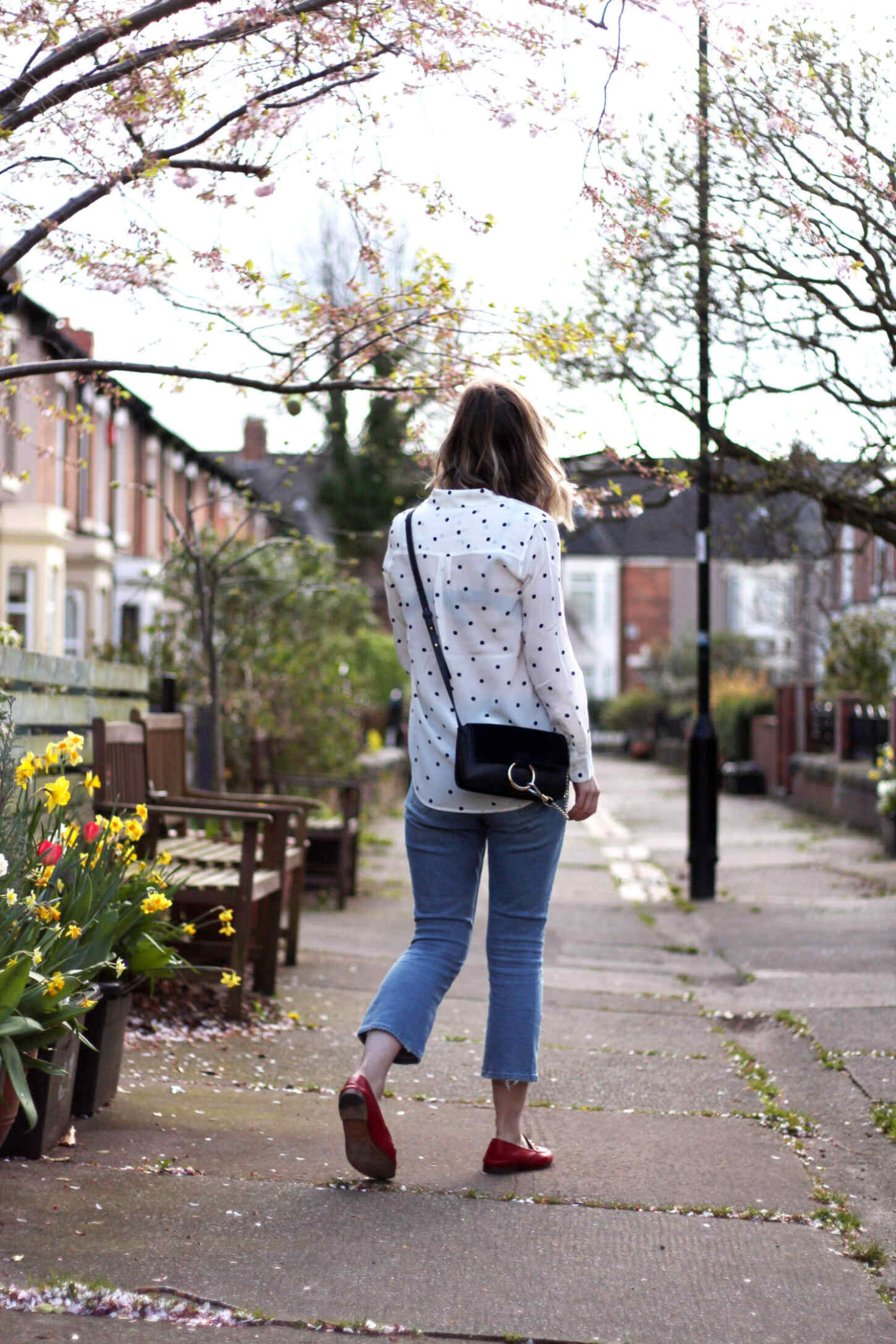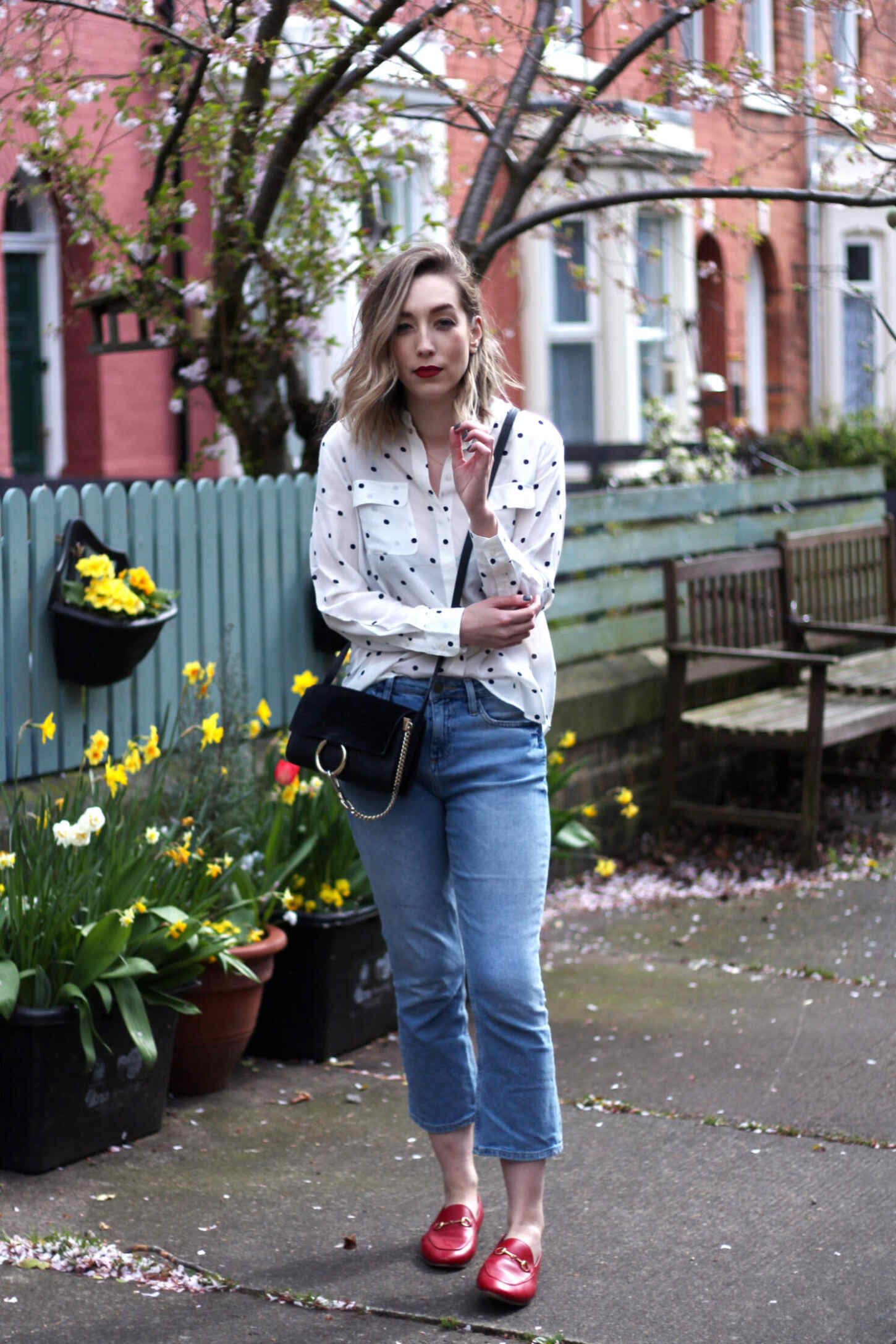 This outfit was a bit of an impromptu look, as I simply got changed out of heels (in my previous outfit post) to help Chloe take some pics. We stumbled across this street which isn't far from my flat and it was one of those *squeals loudly* finds - I mean, how beautiful!
I used to think Autumn was my favourite season, but I'm finding that I love Spring more and more. I think it's mostly because I'm bored of being cold and I want more than anything to spend my time without a jacket and to maybe, just maybe, get my legs out. Plus, Spring comes with pretty new trends in the stores (and new jewellery treats, like beauties from F Hinds), an abundance of flowers to take photos of and an overall mood-boosting dose of sunshine.
Speaking of Spring trends, I'm glad to see cropped jeans are a somewhat permanent feature in the shops these days. I remember when I picked up these in Urban Outfitters sale for a measly £12 (a while back though) and they have served my oh so well. I really love them paired with my (now) staple Gucci red loafers and this perfect polkadot shirt from Boden. I think I'm going to get a lot of wear out of this shirt, it's just so gorgeous, silky soft and easy to wear.
OUTFIT:
SHIRT: BODEN
JEANS: BDG AT URBAN OUTFITTERS
SHOES: GUCCI
BAG: CHLOE