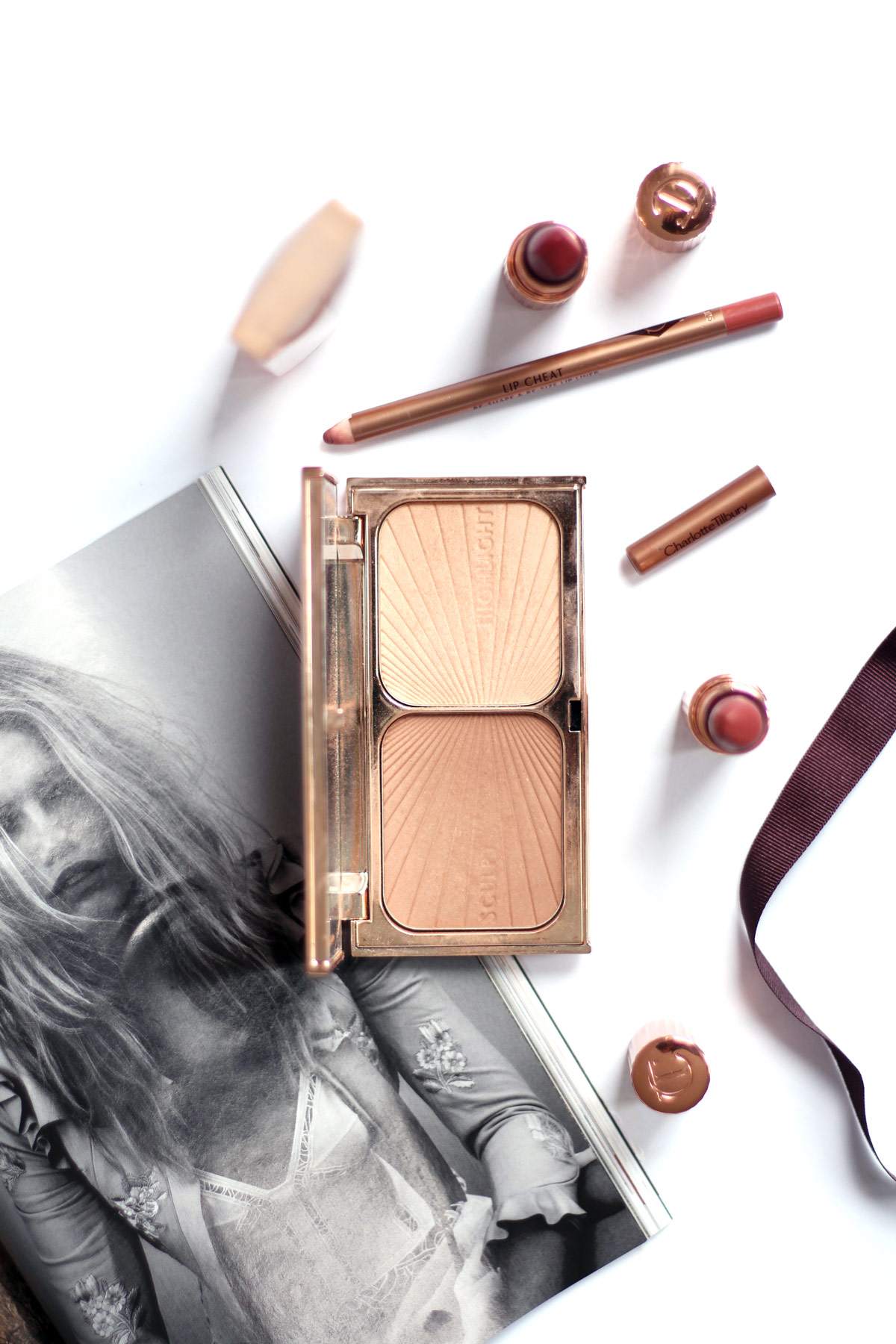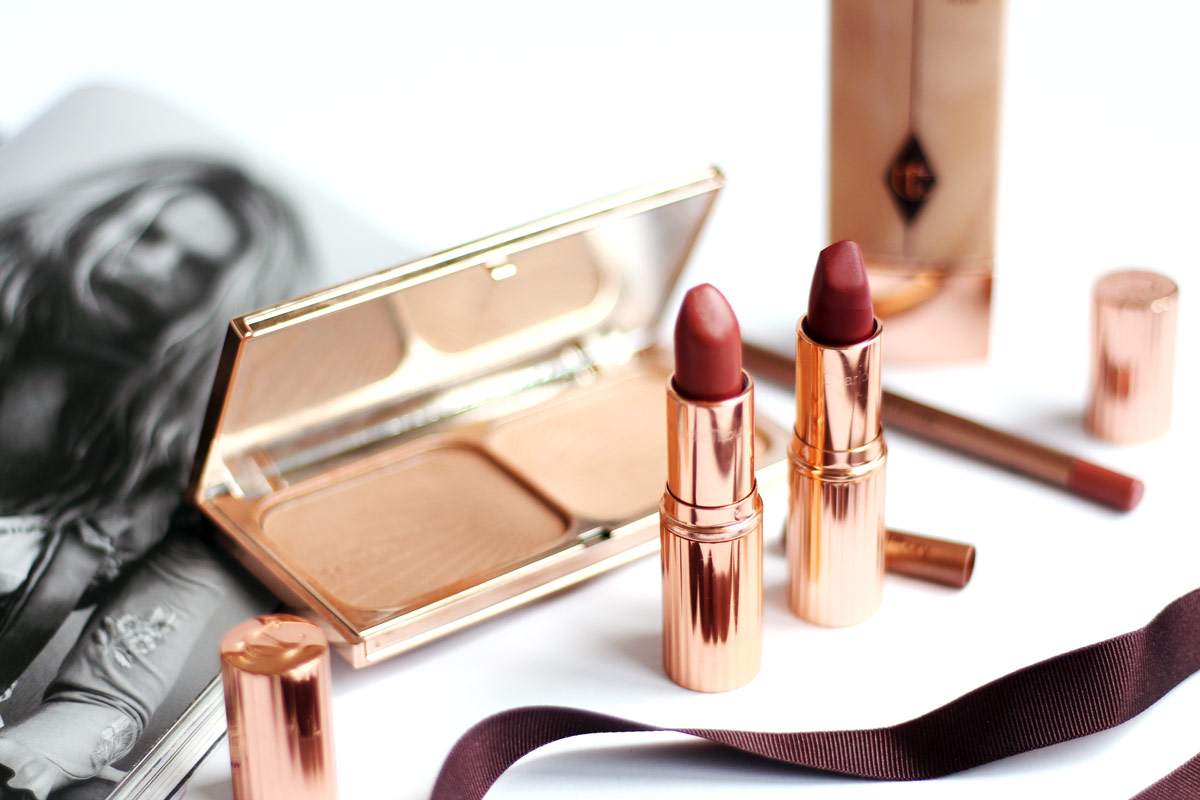 It's no secret that I love Charlotte Tilbury. Since she launched her makeup collection, I've been eagerly seeing what bits I can add to my collection and nothing has every disappointed. Seriously, I can't fault a single thing I've tried! So, in the honour of potentially meeting the makeup queen herself in two weeks time, I thought I'd run through the items that definitely stand out to me and, I think, are very unique to the CT makeup range.
Charlotte Tilbury KISSING Lipstick in Stoned Rose | This was the lipstick that kicked off my CT lipstick obsession. Stoned Rose is nothing like anything in my collection or anything I've seen from other makeup brands. It's the prettiest peach-nude shade, but isn't soft and too sugary, it has a lot of depth to it and leans slightly orange-rose. I know that's the weirdest description ever, but it's honestly so nice!
Charlotte Tilbury Matte Revolution Lipstick in Walk of Shame | Again, another shade which isn't like anything I already have. Walk of Shame is a pretty red-pink-rose shade and I can't describe how flattering it is. If you're a bit afraid of a red or bold pink, then definitely get this one! Plus the formula both on the Matte Revolution and the KISSING lipsticks are amazing and last for hours.
Charlotte Tilbury Filmstar Bronze and Glow | I think everyone is a bit obsessed with this and for good reason! The Bronze and Glow contains both a matte bronze/contour shade and a highlighter that's subtle but effective, both in powder form. I use this on a daily basis to create some natural looking cheekbones and it's so, so worth picking up if you want a one-product-does-it-all kinda thang for your makeup bag.
Charlotte Tilbury Lip Cheat Lip Pencil in Pillow Talk | Another cult product from the range, but I included this here because it's such a versatile lip pencil. Not only is the shade by itself, a pretty nude-pink, absolutely fine to wear alone, but it works well under so many different lipsticks! From your nude shades to pinky shades or if you want to just perfect your lips with a more neutral base, then you need this.
Charlotte Tilbury Wonderglow Primer | As a bit of a primer addict, I do own a lot from mattifying to glowy to hydrating and so on. What I love about Wonderglow is that it adds a radiance to the face that I haven't seen from any other primer I've tried before. It's not shiny or makes you look like you've dipped your face in glitter, it just offers a subtle lit-from-within look underneath foundation that truly makes your face errr, glow. It's my favourite!
What are your best Charlotte Tilbury makeup picks?
Helen x
Check out these amazing blogs: Kerry etc and Adventures of an Anglophile.