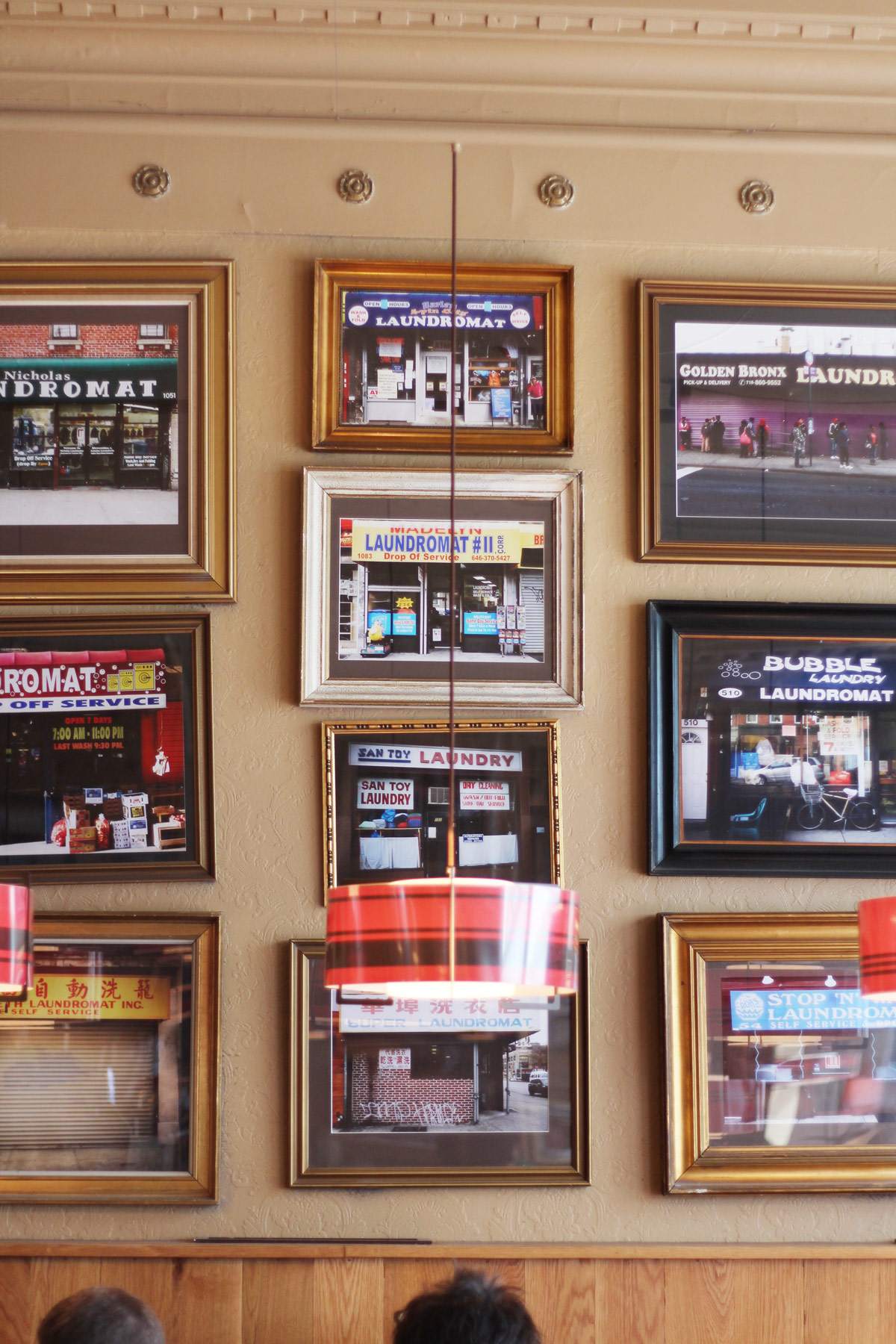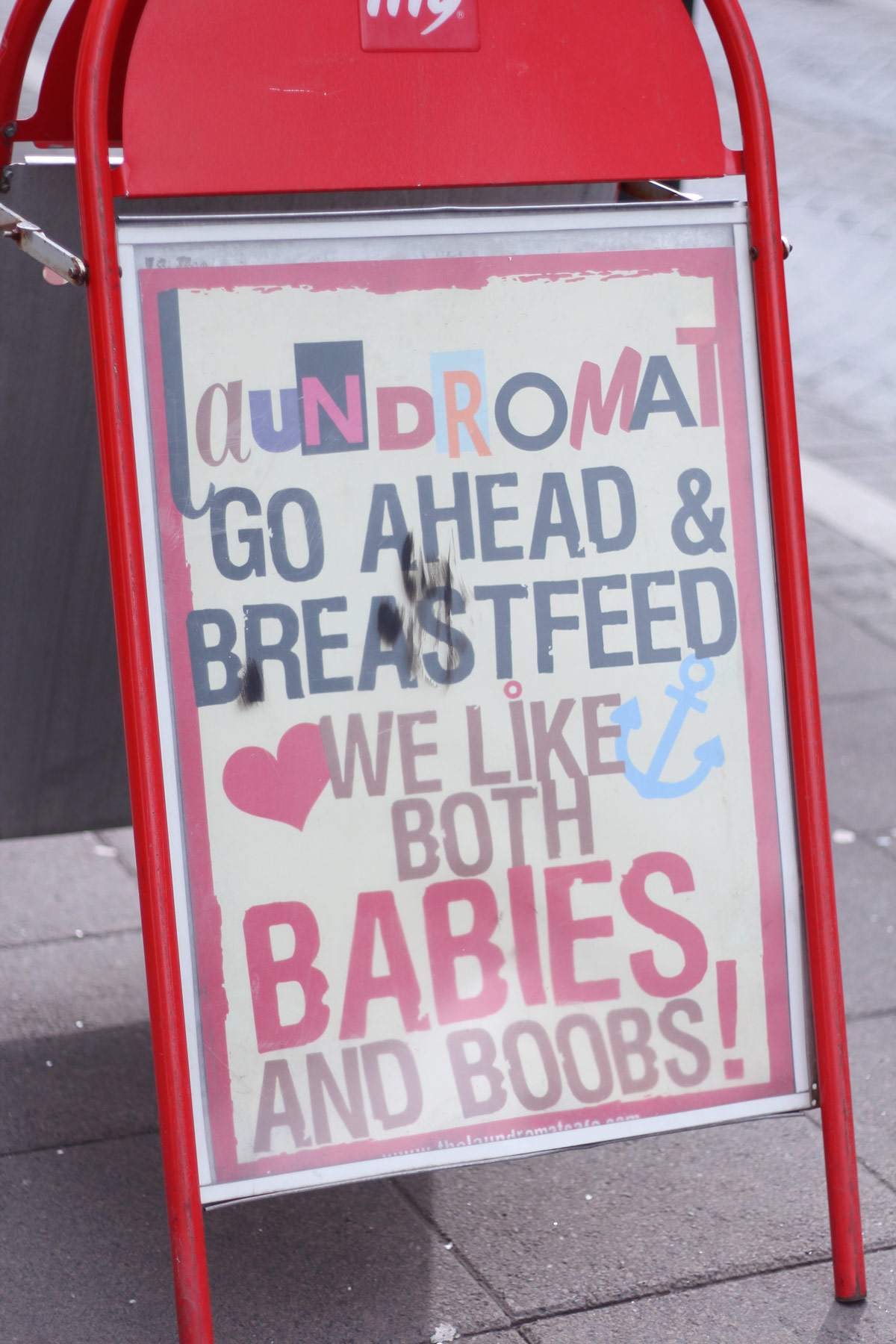 Who doesn't love a bit of food porn? After sharing my Reykjavik Photo Diary, I thought I'd put together my 'best places to eat in Reykjavik Iceland' guide featuring the restaurants I had the pleasure of eating in. Aaaand now I'm hungry…
The Laundromat Cafe
I was recommended this place by oh so many people before going and pretty much every list on the internet had this as part of their top ten. It's right in the city centre so is super easy to get to, which is perfect when you're craving breakfast and just need some food in your face asap.
It's got an amazing interior, with photos of old laundromats on the walls, lots of books, a cool colour scheme and it feels very London to me. I ordered a hot chocolate, which is one of the best I've had in a long time, along with pancakes with maple syrup and a side of bacon. If you get to go, definitely get this combo, the pancakes were so light and fluffy while the bacon adds a slightly salty kick which was perfect for breakfast! Hannah got the vegetarian breakfast with a side of sausages and it was equally amazing. It was about £8 for pancakes, so not terribly expensive. See their site here.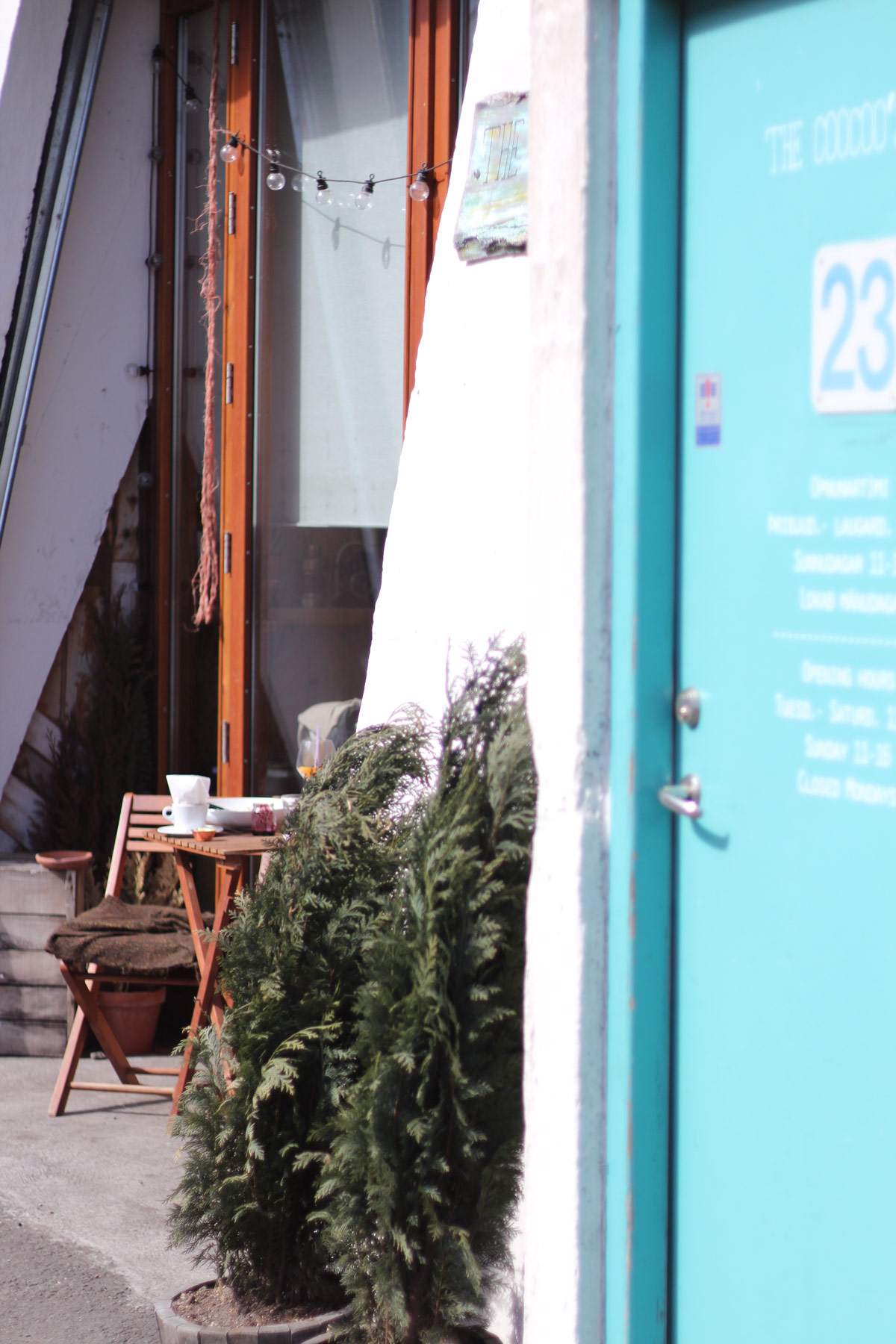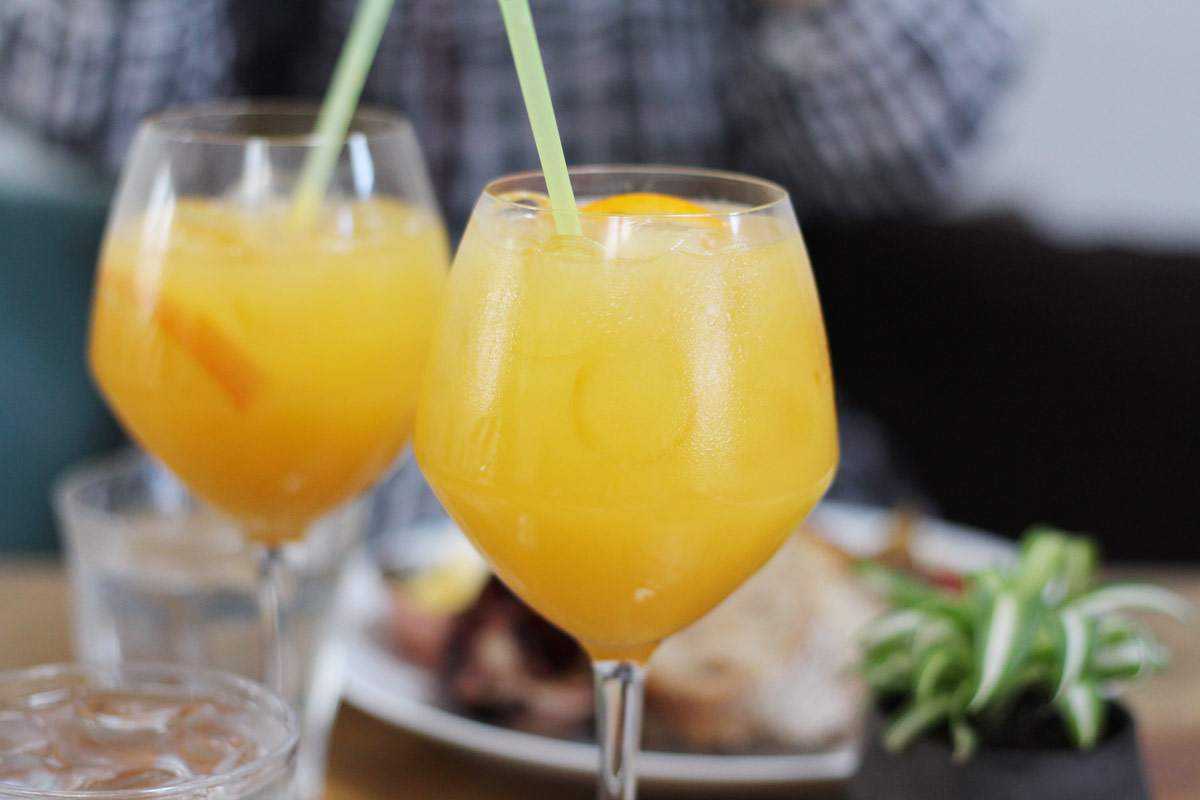 The Coocoo's Nest
This cute little cafe is based down next to the harbour and somewhere you'd probably walk straight past unless you knew about it. It's really small, with only around 6-7 tables, but the interior decorations are so nice. It's light and airy with fairy lights, a open bar/kitchen space and cute wood tables.
We went around brunch time, so I opted for pancakes (again, sorry) with blueberry sauce and fresh fruit with an orange mimosa to drink. Hannah went for the green eggs and ham, with what she said was the best bread ever – it did give me a dose of food envy but my pancakes were super nice! They were slightly more expensive at about £10, but I don't think that's too much of a stretch! Find their site here.
The Sea Baron
We were going to visit a well known restaurant called The Fish Market, but they only had tables at 10:30pm and were rather expensive, so we ended up at The Sea Baron instead. Being in Iceland, you have to try something authentic tasting aaaand the Icelandic bloody love their seafood so it's only right to try some while you're there.
The Sea Baron is a very home-style, low-key, rustic restaurant where everything is wood and you feel like you're in your nana's house, but that sort of adds to it I think. When you go in, you're greeted with a fringe loaded with fresh fish on skewers for you to pick from. There's all sorts, from cod to whale (yup, whale) and we went for scallops and big king prawns which they simply grill for you and serve with a wedge of lemon. We also got traditional lobster soup which has a tomato and coconut milk base with big chunks of lobster – it's oh so nice and not expensive at all.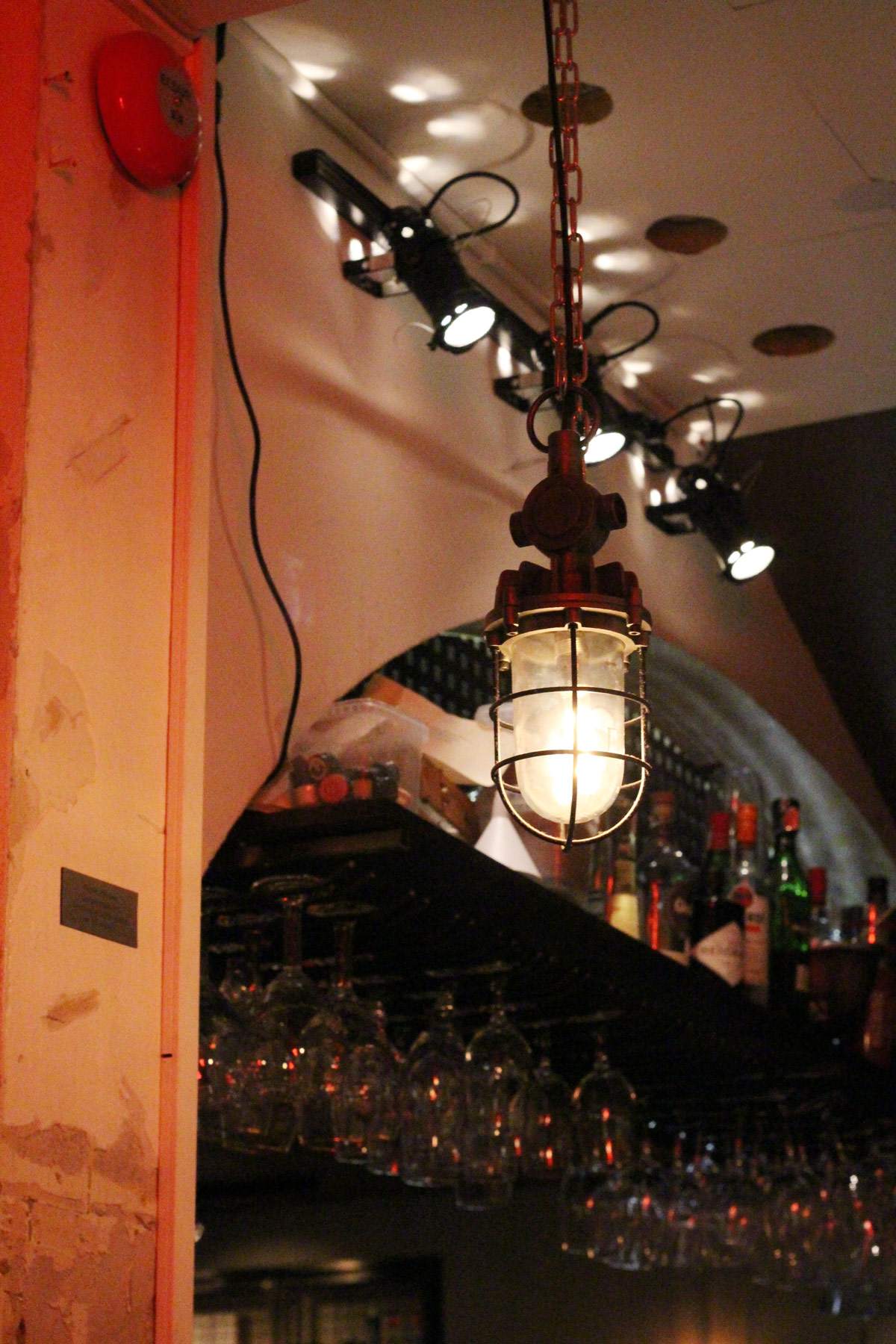 Public House Gastropub
I wish I could have got some more photos of this place, but it was so late, the lights were red and quite busy so it was difficult! We didn't leave the blue lagoon until after 9pm, so by the time we got back to the city (about a 45min drive) and got sorted, it was around half 10. We passed this place and ordered super quick to get in for last orders and I'm glad we did – it was delicious!
It's set, again, in a very London feeling bar with nice butcher style tiles and rustic looking bar – I swear all of Iceland is super stylish – with red glowing signs and a black, gold and white colour scheme. They have a really cool menu with an Asian twist, so there's a great selection of flavour combinations and things to try out which you may not have seen before. We went for the duck chopsticks (wrapped crispy duck with a garlic dip – my favourite of the three), duck steamed dumplings and chicken which had been cooked in yoghurt and breaded – so good! These three dishes plus two glasses of wine worked out at about £40 which was pricey given their size but not totally unreasonable as the dishes were tasty.
So that's my best places to eat in Reykjavik Iceland guide! I was only there for two whole days, so sorry it's limited to four but they were all so good and didn't disappoint. My favourite was definitely The Laundromat Cafe so add that to your list if you're heading over to Reykjavik any time soon!
Helen x
Check out these two amazing blogs: Oh Kalu Kalay and Mrs James Recommends!