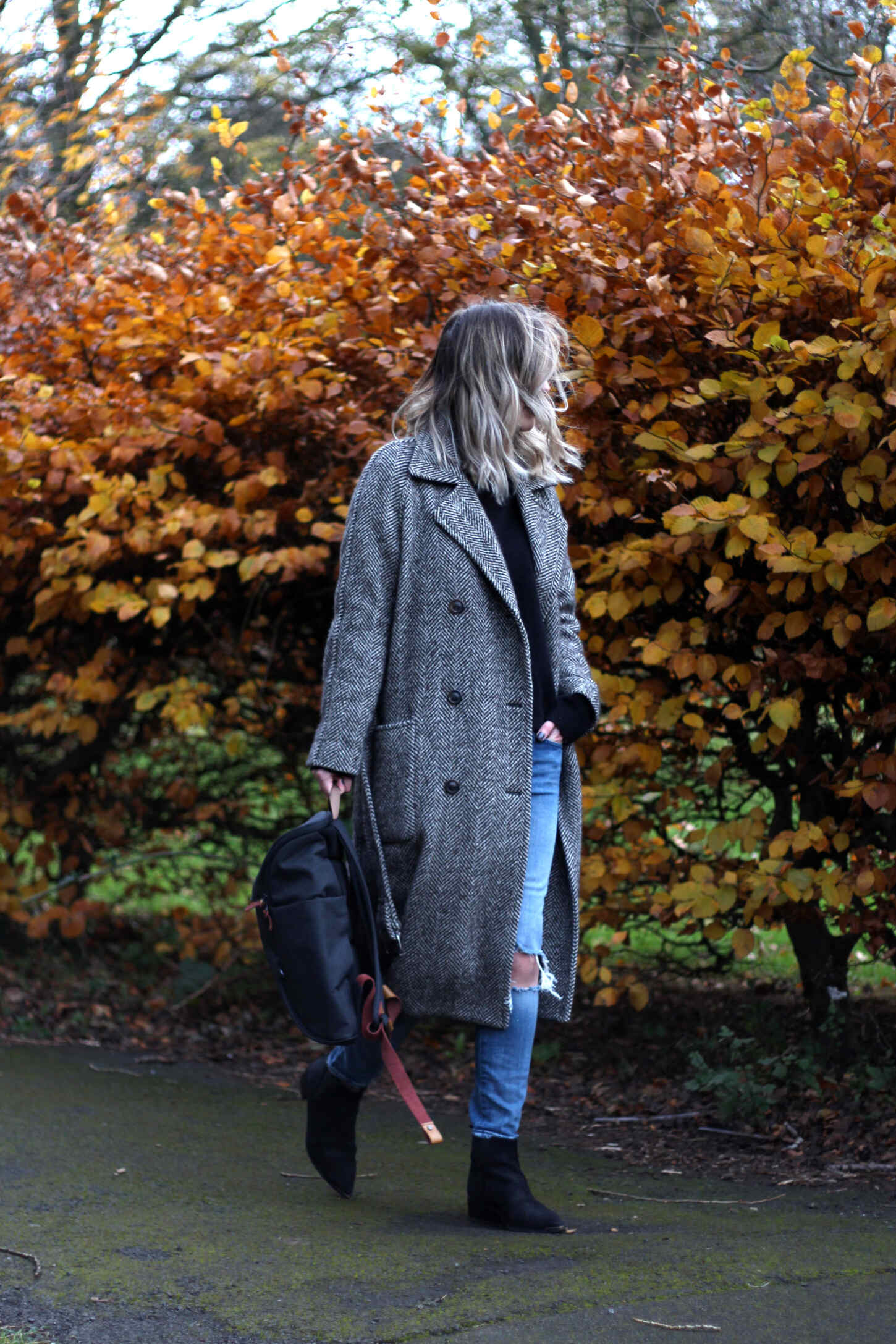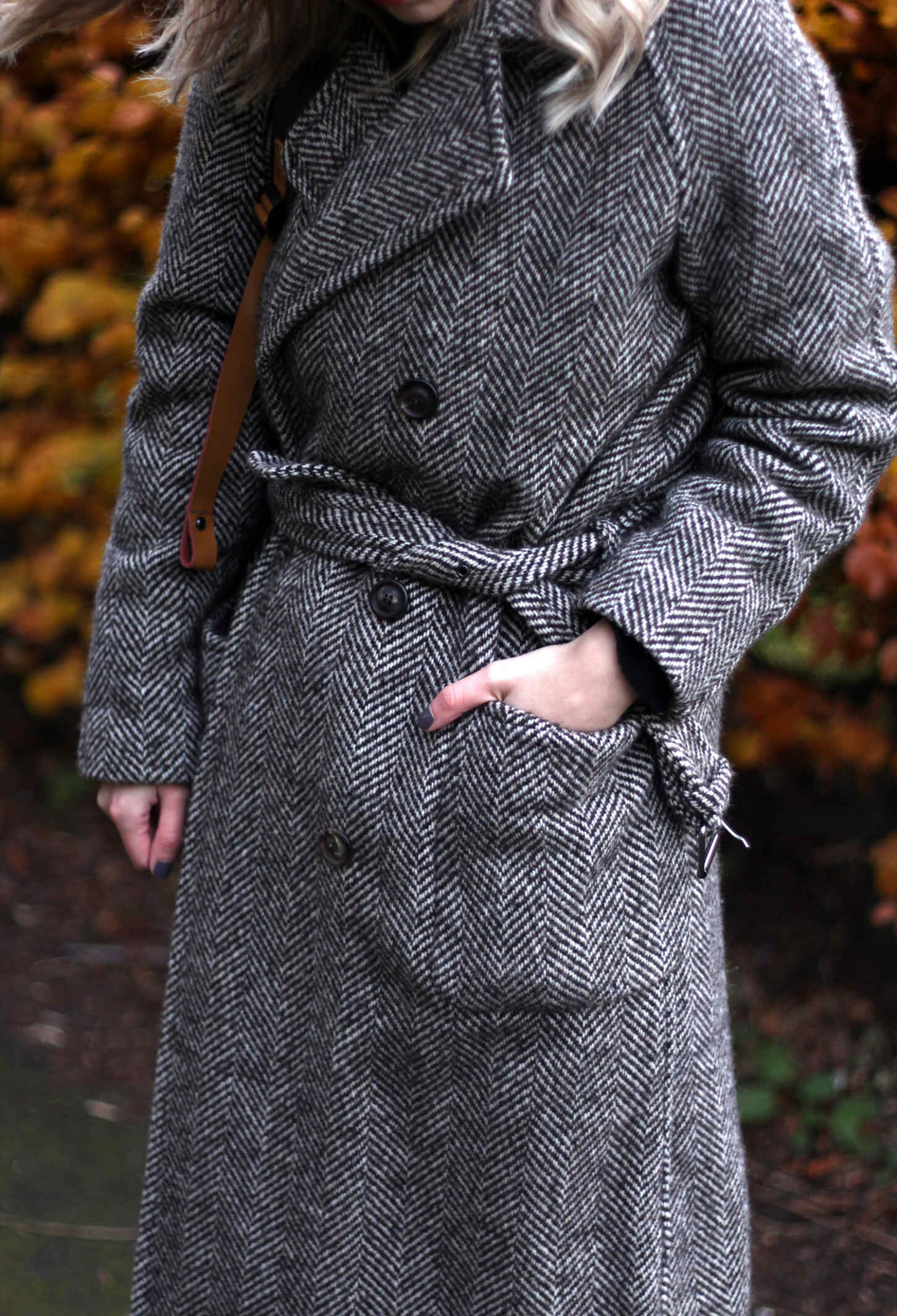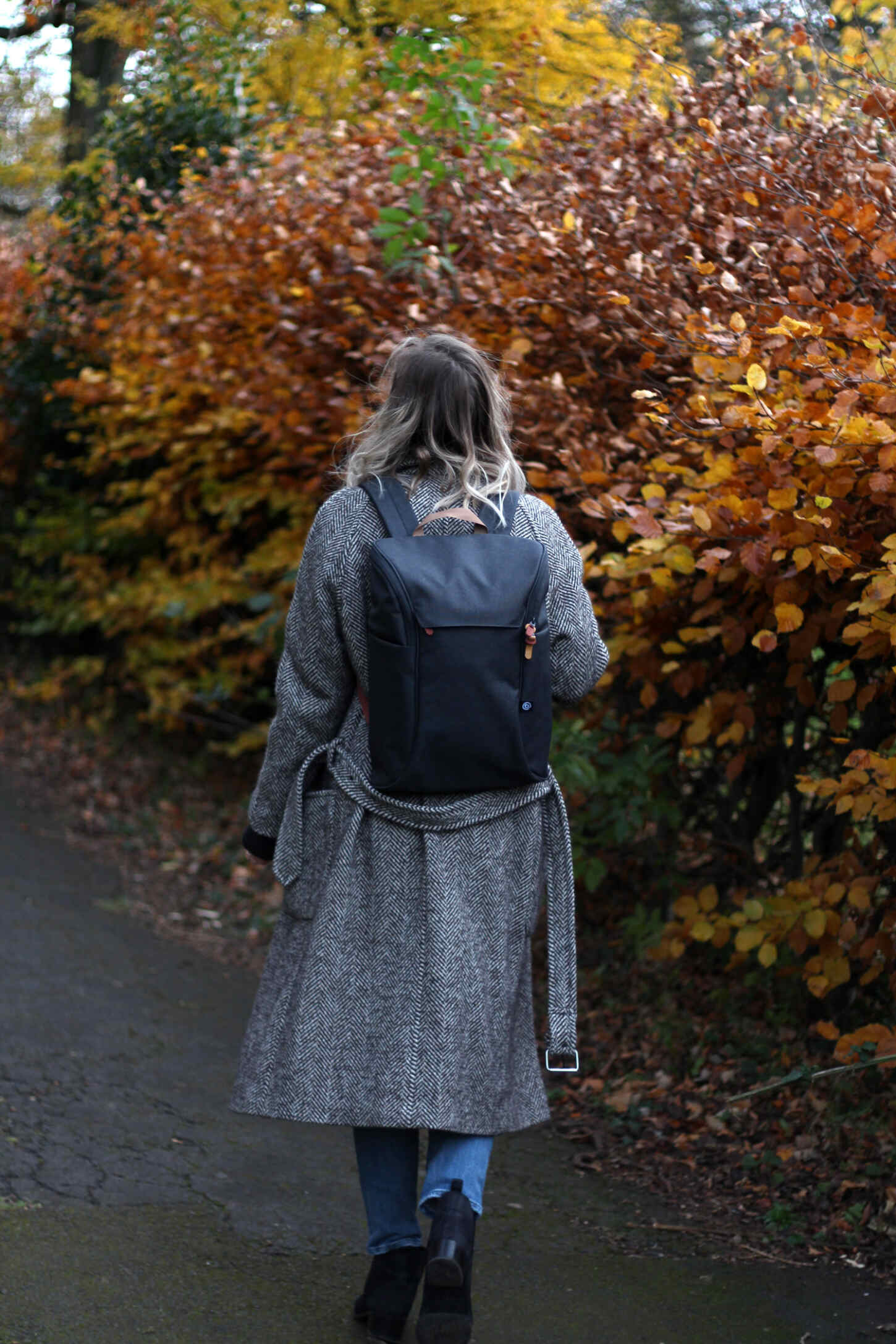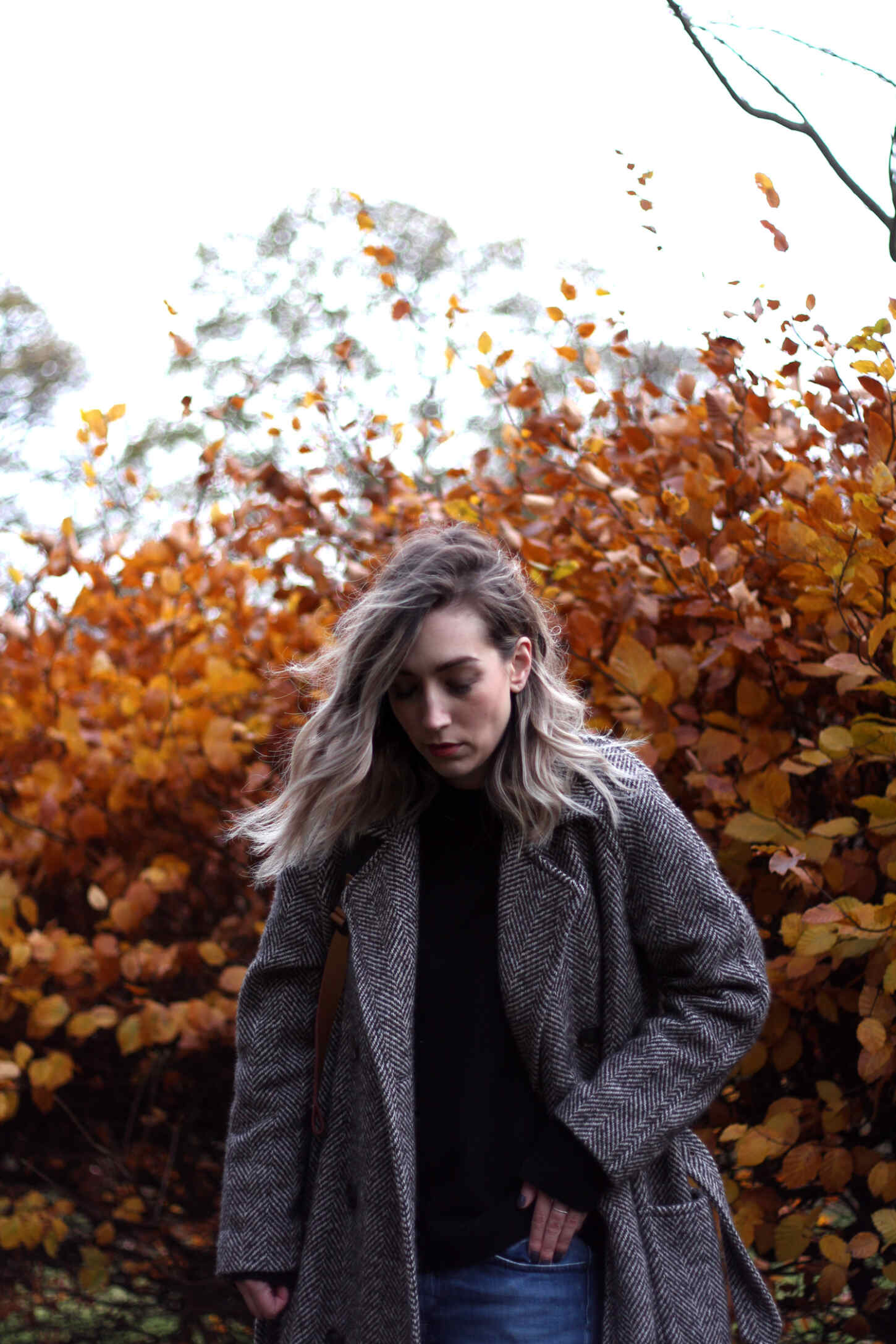 I don't know about you, but whenever I need to cart a lot of stuff around, I tend to carry big tote bags. It always digs in and hurts my shoulder or arm, and I end up with such a bad back the next day which is not ideal! I'm particularly bad for doing this when I go to London or get on a flight with my laptop and camera etc. The regret is real, guys.
So, I've been searching for a solution to this. I can't always take a small suitcase with me, so what should I opt for instead? A backback, of course.
In step Booq, with practical and comfortable backpacks which are designed to bring old-school-style but with a functional edge. I went for the black and tan option which I think fits in well with my style. I decided to pair it with my favourite Chloe coat which has lasted me a few good seasons now and I still love it as much as the day I bought it. Some ripped jeans and my Acne boots were an obvious choice, but I think this bag would go with most of my wardrobe. I'd like to pair it with an all black look too, maybe with high-waisted jeans, a leather jacket and some sock boots to keep everything looking sleek.
Of course, there's apart from blending in with my wardrobe, the bag does also come with very practical benefits...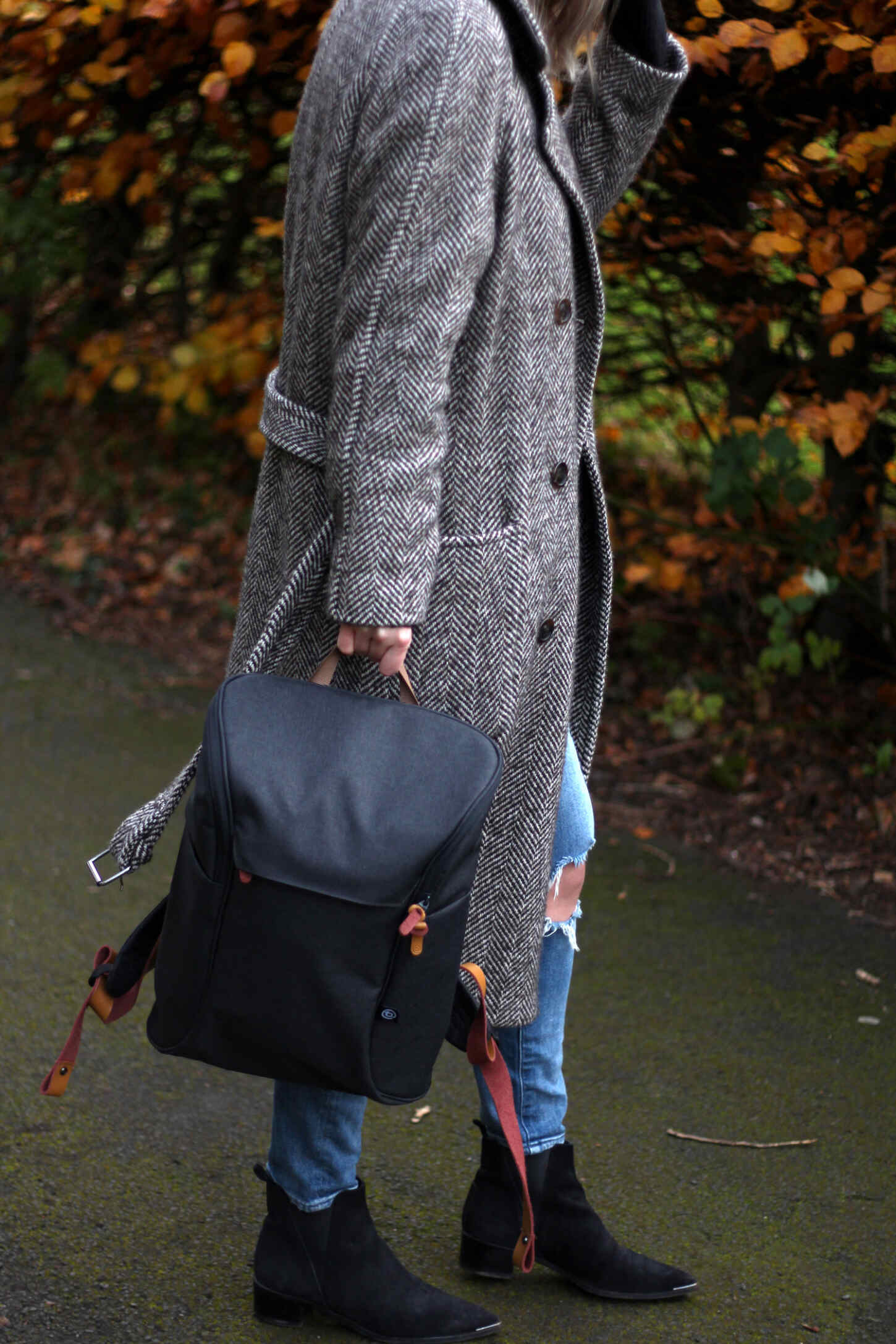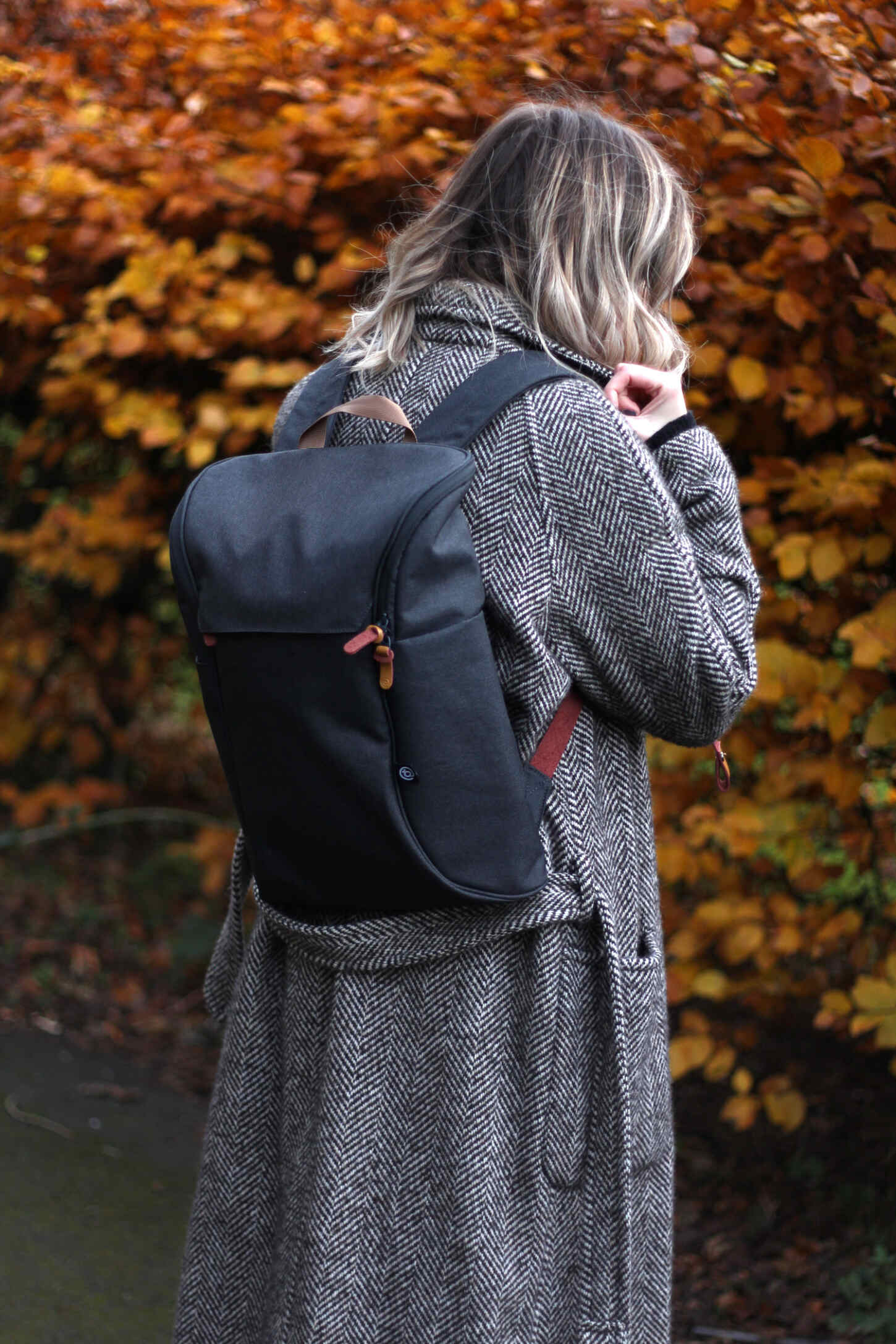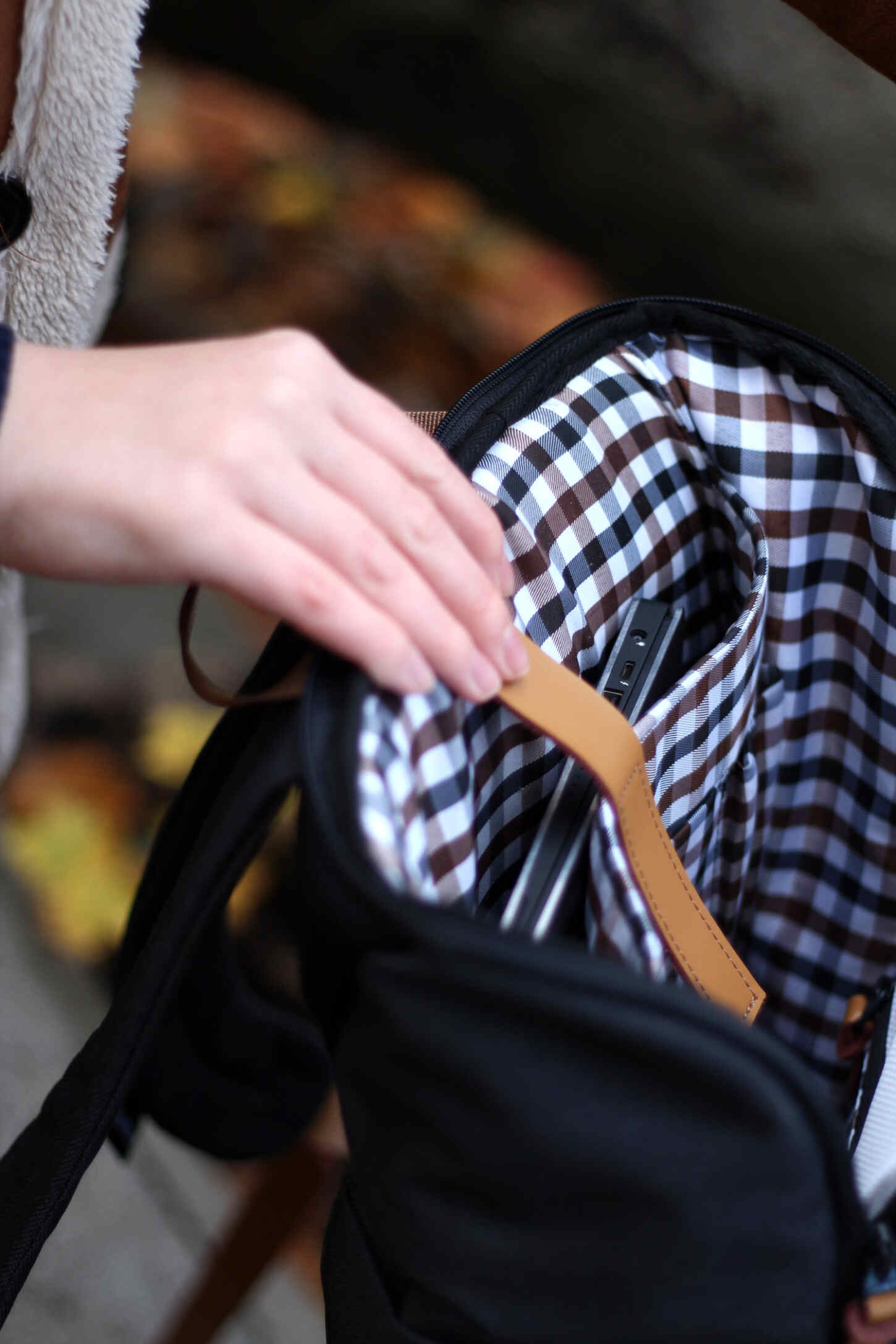 Now, the Booq Daypack is designed to be a tough, durable bag which keeps your valuables safe while also being comfortable to wear.
I placed my 13" laptop inside and it fit perfect, but it does fit any size Macbook or laptop up to 15.6" which is fairly big. I love how it has a separate part to keep it safe too. The main part of the bag has plenty of space for all of your essentials, as well as a zipped pocket and a mesh one too.
There's a pocket on the side which can be expanded to hold a water bottle or an umbrella, so it's very practical. The back is comfortable to wear, as it's padded, plus the straps stay on your shoulders without digging in anywhere. It's ideal for this time of year (or any time in the UK tbh) as it's water-repellent so you don't need to worry if you get caught in the rain! I love the little tan leather zip pulls too - it adds a lovely little detail to the bag!
What I also love is how light it is. As I said before, I tend to carry a lot of stuff when I go out (even if it's just my cameras and laptop, they weigh quite a lot) so it's important that my bag isn't also super heavy - but the Booq backpack is perfect.
You can get yours here if you fancy it and it comes in all different colours, too!