It feels like two minutes ago I was writing my Black Friday post and here we are already with the Boxing Day sales! Even though a lot of places launched theirs before Christmas, it's kinda nice that a lot of brands have waited until now so I can do my thang on Boxing Day and have a serious window shopping session! I've been through everything from high street (Topshop, New Look and River Island are above) to high end and jotted down a list of things that I love for this post. I'll also list a few places below that are doing pretty darn good sales so you can stock up on some staples for New Year!
ASOS
We all know ASOS do an amazing sale every year and this year is no exception. They seem to have really slashed the prices on some items and things that were brand new to the site have been reduced, so you can get some super on-trend pieces for a bargain! Here's my roundup of favourites so far (though I'm totally going back for a browse now…)
ALL SAINTS
Yup, All Saints can be quite expensive at times but you can grab some serious discounts in their sale! So, if you're looking for your staple leather jacket, some perfect jeans or a good knit to throw on then make sure you have a browse. You can grab an extra 20% off with code MERRY20 too.
MANGO
I don't know about you, but I bloomin' love Mango at sale time. Because they hold oh so much stock, they seem to have loads on sale so you can always find something you're after. I can see myself placing an order here for that silky blazer and they grey criss-cross jumper – beaut!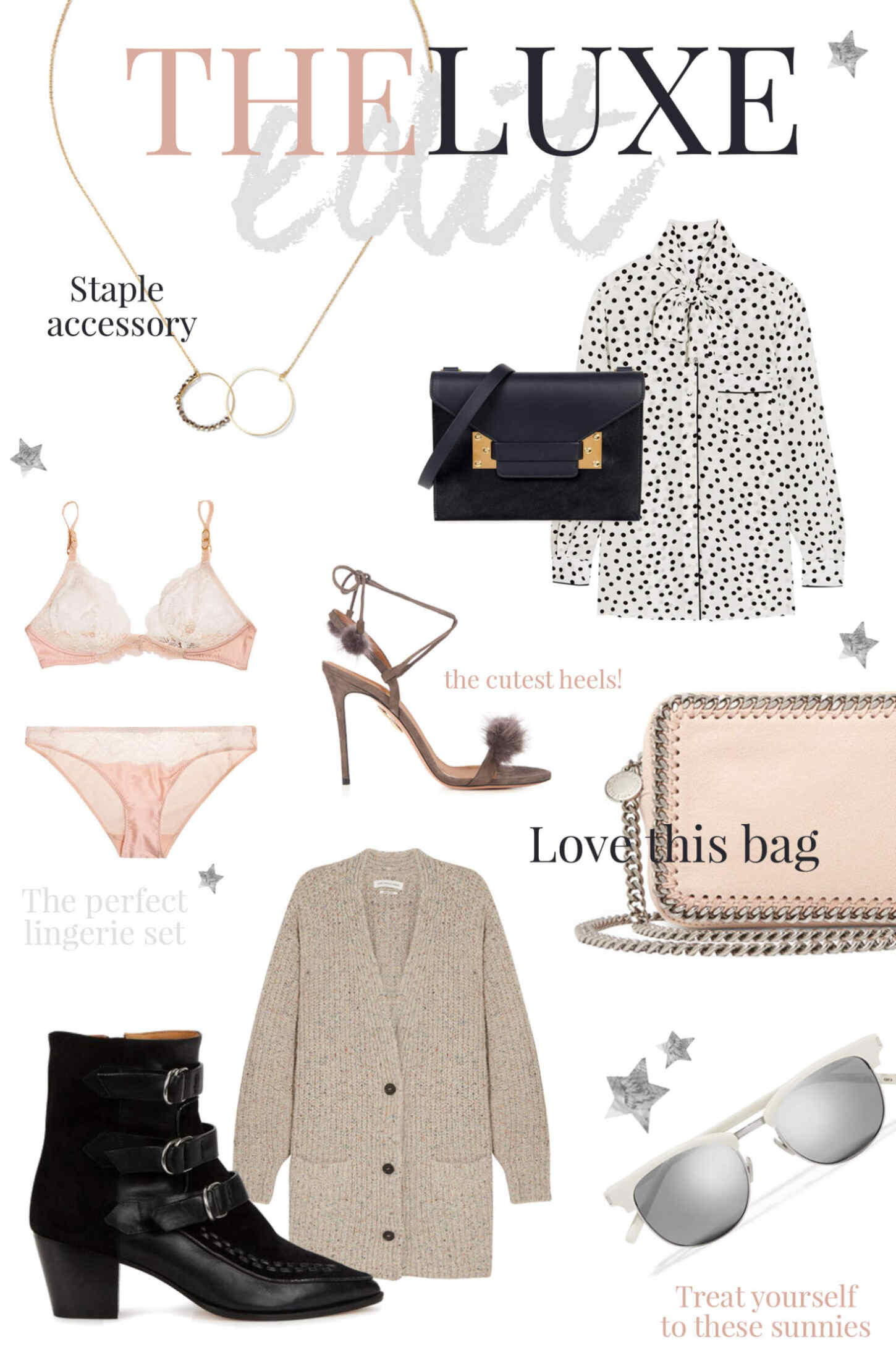 You can't go wrong with having a little peek at the designer sales – especially from Net-A-Porter, Mytheresa, Harvey Nichols and Matches (my personal fave) – as you can occasionally get 50% or more off items that would otherwise be hella expensive. So, if you've had your eyes on some dreamy boots or a bag that dreams are made of, then now is your chance to snap it up!
SELFRIDGES
I do love a good Selfridges browse as they have a great mix of designer goodies, higher-end high-street, tech, beauty and more. They always have discounts off MAC and Illamasqua this time of year so it's a great place to browse to get some beauty bargains. Here's the lowdown on my favourite pieces:
Have you bought anything from the sales yet?
Helen