Every now and again (as you can see from my posts on Finding My Personal Style and How I Minimsed My Posessions) I tend to look at my wardrobe, totally freak out and vow to get rid of everything so I can start again.
So, as you can probably gather from this post, that has happened once more. As I eventually got some wardrobes (god bless IKEA) and I can actually hang up my clothes instead of living out of bags, like I have been since January, it's been nice to see it all. But, of course, I ended up feeling overwhelmed and disliking the majority of my clothes.
I sat down and thought to myself 'what am I doing wrong?'. Surely I mustn't have nailed my personal style or I must be buying the completely wrong things for me to feel this way and I think it's honestly a combination of the two.
But, every time I think about it, I know exactly what I want to wear (and have done for years): Kate Moss style, slightly rock'n'roll, blazers and denim, studded with slightly feminine pieces and flouncy dresses, a few bright colours but a focus on black/white/grey/neutral tones. I want to stock up on basics and get everything to fit perfectly before deciding if I should keep it or not - so why aren't I doing this?
I can't tell whether my taste has changed or, because I run a 'style' blog, I feel the need to try and incorporate newer trends into my wardrobe that maybe aren't quite 'me', but the feeling of being overwhelmed yet owning only a small handful of things that I actually want to wear is very present.
So, I've decided to take action to stop this from happening as often. I've been watching a bunch of Anna Edit videos on her capsule wardrobe and, while I don't think I'll be that minimal, I love the idea of everything fitting together and being happy with those items...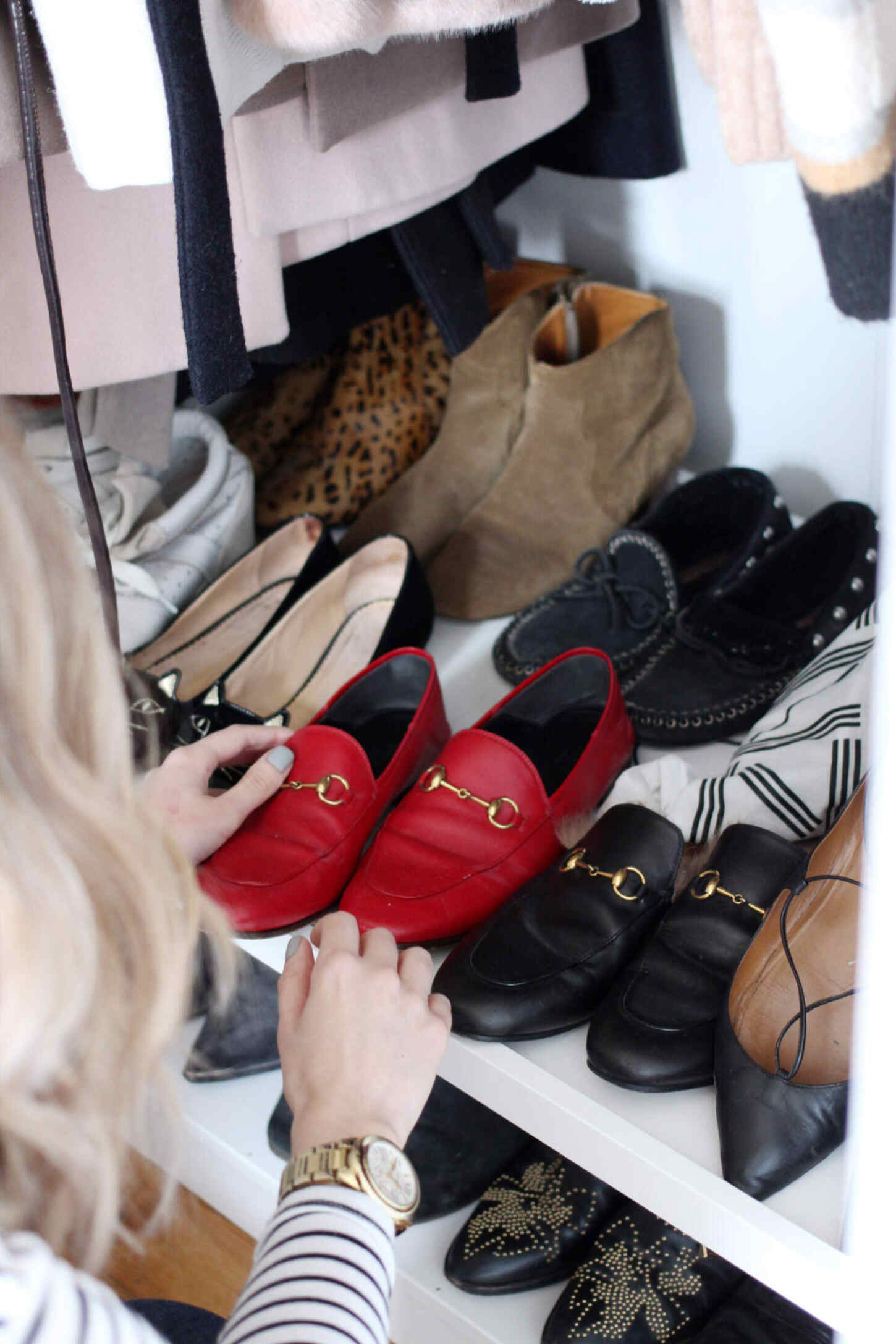 I also decided to create a 'my style' board on Pinterest which I think really helped me narrow down the styles I love and the pieces that I've been meaning to pick up for such a long time.
So, I've decided I need the following items in my wardrobe:
D E N I M | My entire wardrobe is pretty much based around jeans of some sort, so I always need a good selection of colour and styles. My favourites have to be skinny black and dark blue jeans, my Levi 501's and my white boyfriend fit jeans and my flares as they're so comfortable.
S H I R T S & B L O U S E S | Along with denim shirts and blouses are what I tend to buy the most, as they just suit my style perfectly. I love the combination of super tight jeans with an oversized blouse and leather jacket, so they're a cornerstone in my wardrobe.
B L A Z E R S | I tend to wear blazers (and my leather jacket) more than any other outer layer in my wardrobe when the weather isn't super cold. I really need to clear our my other jackets to focus on this group.
B O O T S & L O A F E R S | As you may know from this blog, I wear boots or loafers constantly - with everything from Summer dresses to denim - so all other shoes need to go!
K N I T W E A R | Not quite relevant in Summer, but knitwear plays a huge role in my overall style in the colder months. I need to find styles that fit me perfectly and invest more in better materials so I don't have to keep replacing items every single year.
So they're the sections I'm going to work on. I'll probably do styling posts for each part to demonstrate how I'm going to develop my style and hopefully creative my perfect wardrobe, as I'm sick of going round in circles with it!
Helen x