I didn't want to start this with 'I've been buying clothes for while' but, well, I have. I used to basically buy everything I liked, without thinking of the materials or how long I'll have them for, I just bought them. Consequently, I ended up with a wardrobe full of mismatched things which didn't represent my style or anything I actually wanted to wear. They were often rubbish quality, one-time-use kinda clothes and about 18 months ago I decided to completely change my outlook on the way I shop. So, in today's post, I'm gonna talk through the sections of my wardrobe where I save and where I invest.
I just want to start by saying you can always save more money on more expensive items online. I'm forever Googling discount codes and trawling sites (such as discountrue and others), making sure I'm in there quickly with the sales if there's something in particular I'm after or waiting until the last minute for that 70% off bargain. With a lot of my designer pieces, I've managed to get them 20% off or bought them second hand to save some dollah!
Invest: Leather | A good leather jacket will last you years if you buy one that's decent quality. I'm not saying you have to run out and max your credit card out on Acne, but find one that both fits nicely, has solid stitching and is a classic style will only getting better with age. I bought mine from Urban Outfitters for £259 and it was the best purchase I made as far as leather jackets go, as it's tough but looks so nice with any outfit. Keep an eye out in vintage stores, places like Reiss and Whistles or go for the classic All Saints – they're usually all pretty good!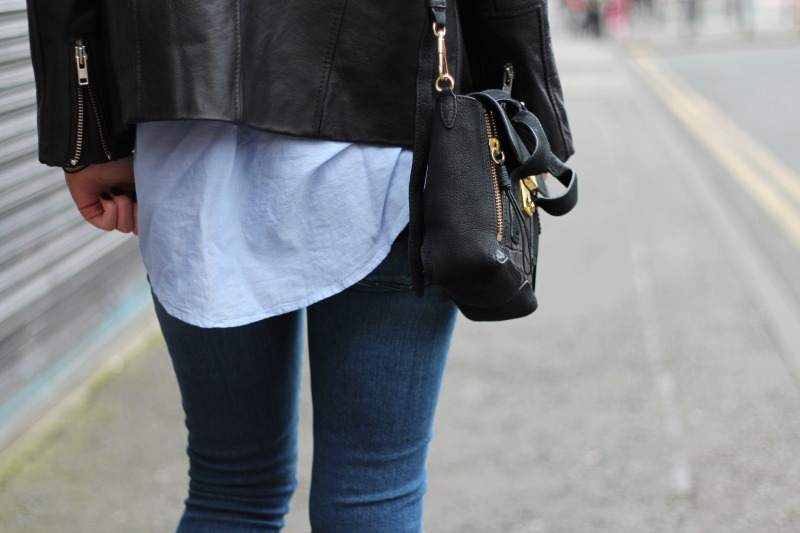 Invest: Denim | You should all know that I love my jeans. I mean, it's rare I wear a skirt or dress on this blog, so jeans really do take pride of place in my wardrobe. I've bought a lot over the years from so many different brands, so I know the ones to pick and the ones to stay clear of. Now I'll only go for the likes of J Brand, Paige and 7 For All Mankind as I know they'll last years and keep their shape, and I can get them cheaper on sites like Brandalley and The Outnet. My top tips for high street shopping is look out for the higher end brands in the sale, don't be tempted by the super stretchy denim as it'll look like a sack of crap in a few months and, if you're buying black jeans, try and spend a bit more as premium denim doesn't fade.
Bags: Invest | Again, you'll know from this blog that I only own designer bags. This isn't a snobby thing, I just prefer designer bags over any others that I see. I invest in styles, classic pieces and ones I know I'll wear for years and years. I tend to buy one or two a year (and often sell some in between) and go for solid colours so I won't get bored of them and they'll go with all outfits. Plus, a lot of these bags still retain their value and, if you look after them, they'll still look amazing in a decades time. If designer isn't your thing, make sure you look at the quality of the leather (grained will look better over time than smooth leather or patent), the stitching and pick classic colours that you can wear with the majority of your wardrobe if you're buying one that you want to keep for a while.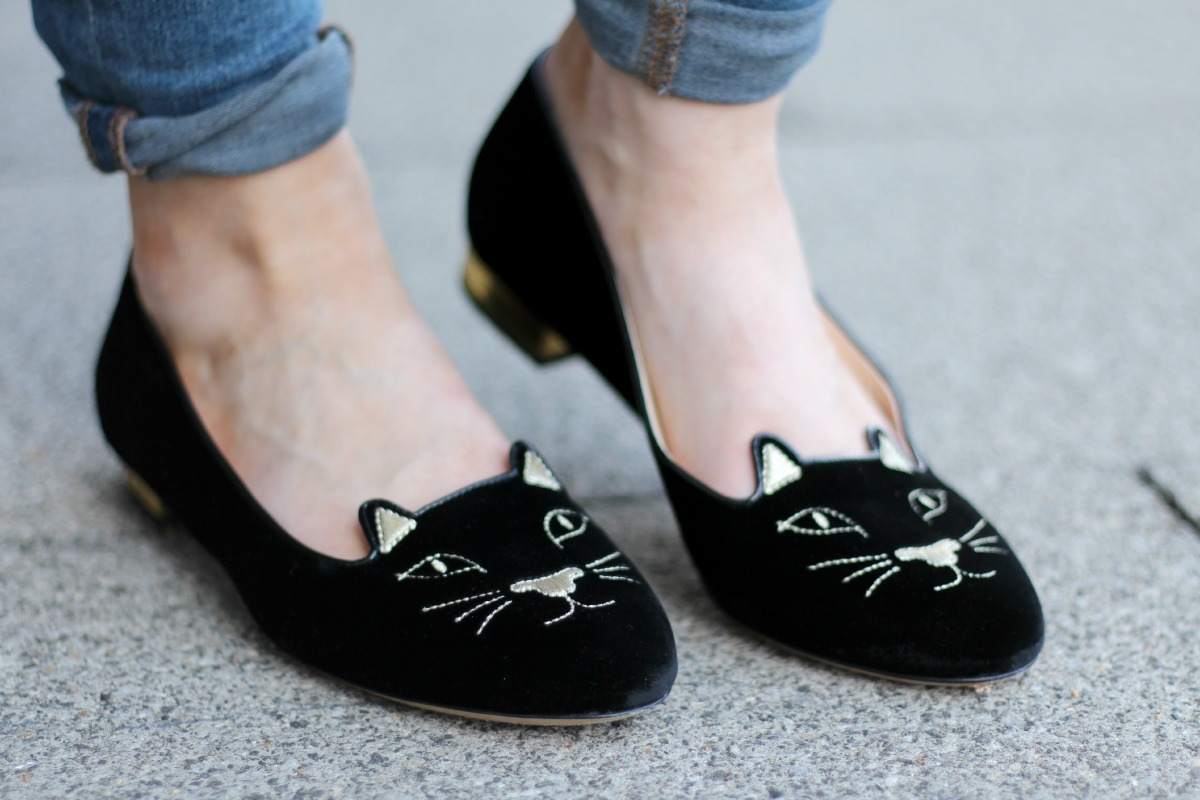 Shoes: Invest and Save | I think this entirely depends on what you're buying them for. I always spend a bit more on Winter boots as I like them to last a few seasons (the Acne pistol boots are literally indestructible) and in the days I was working in retail, I would opt for comfy, good quality flats as the £4 Primark ones used to kill me after standing for 9hrs. Again, I won't buy fake leather (at least not often) as I prefer to spend my money on shoes that won't totally fall apart. However, if you're after heels or flats for a specific occasion, then I'd buy whatever I thought was pretty!
Trend Pieces: Save | I think this kinda goes without saying, but 'trend pieces' are just that. They're only supposed to last a season or two and you probably won't see them again until they're recycled a few years later (no doubt). The only time I'll spend money on a trend is if I think it's gonna be around for a while, like lace up flats which I can totally still see myself wearing in five years time. But, I think if you're going for the embroidered jeans or pink bombers jackets, then save save save.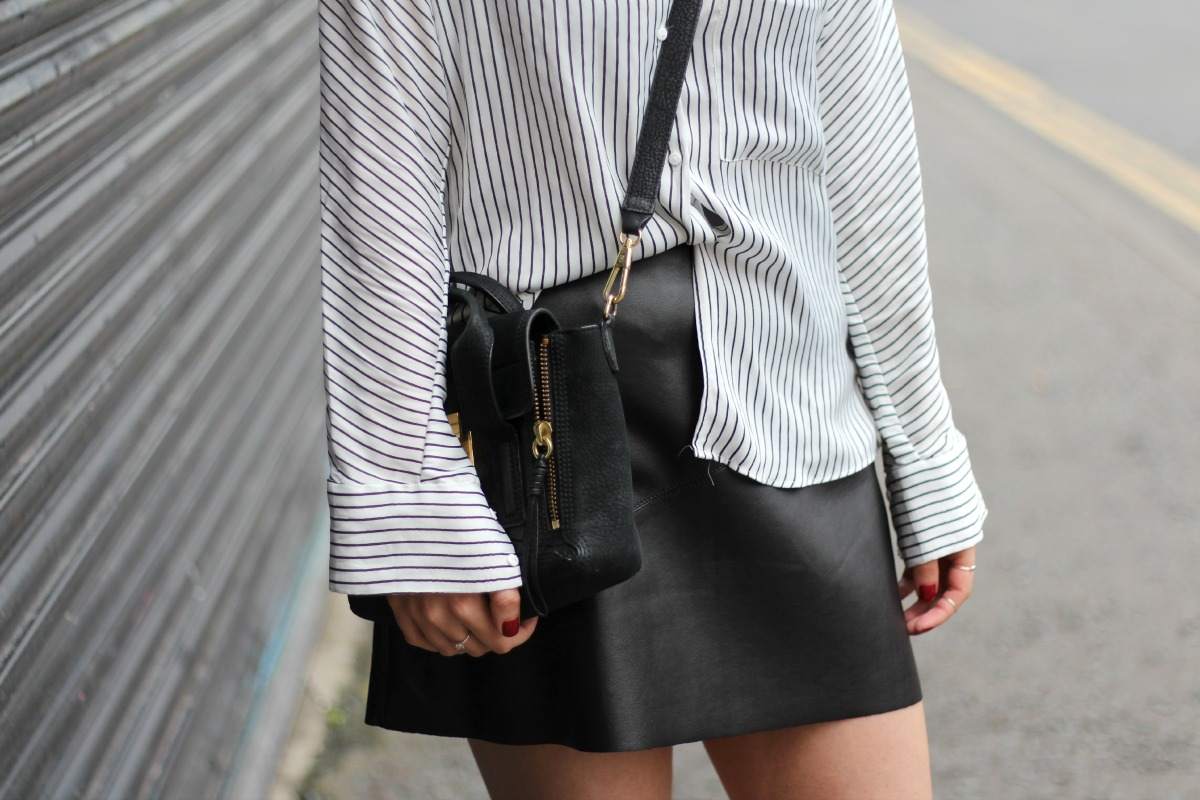 Tops and Basics: Save | I always spend less on my tops, shirts, tshirts and jumpers 9/10, as they're the things I change in my wardrobe the most. Even though I stick to a reasonably maintainable colour palette, I do get bored of the actual items themselves quite easily. For basics, I tend to stick to H&M, for shirts it's ASOS, Topshop, COS sale or Zara aand for jumpers it's usually H&M or Zara. You can get nicer materials, such as cashmere or merino, a lot cheaper these days so it's worth keeping your eye out.
Helen x
Check out these two amazing blogs: Oh Kalu Kalay and Mrs James Recommends!