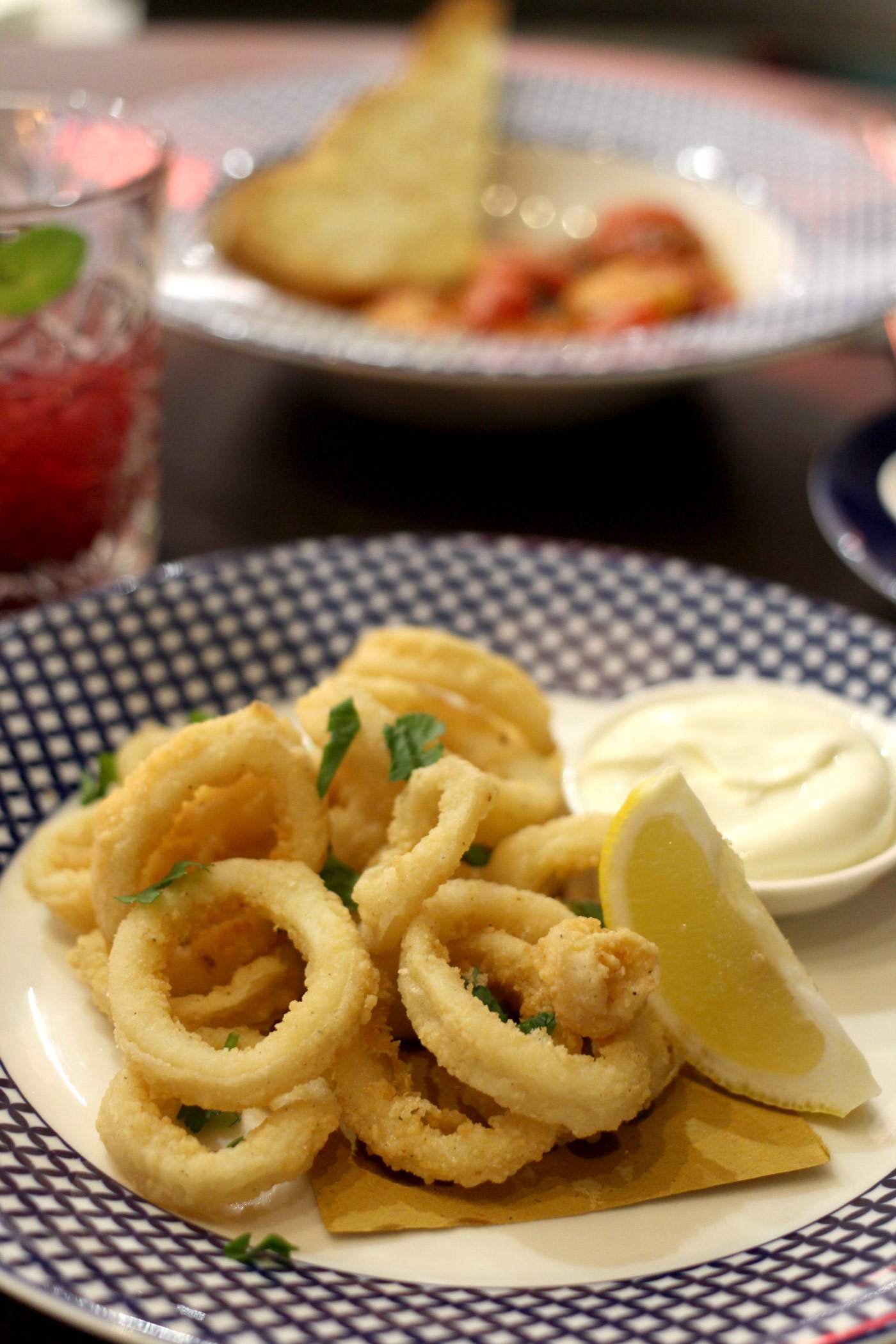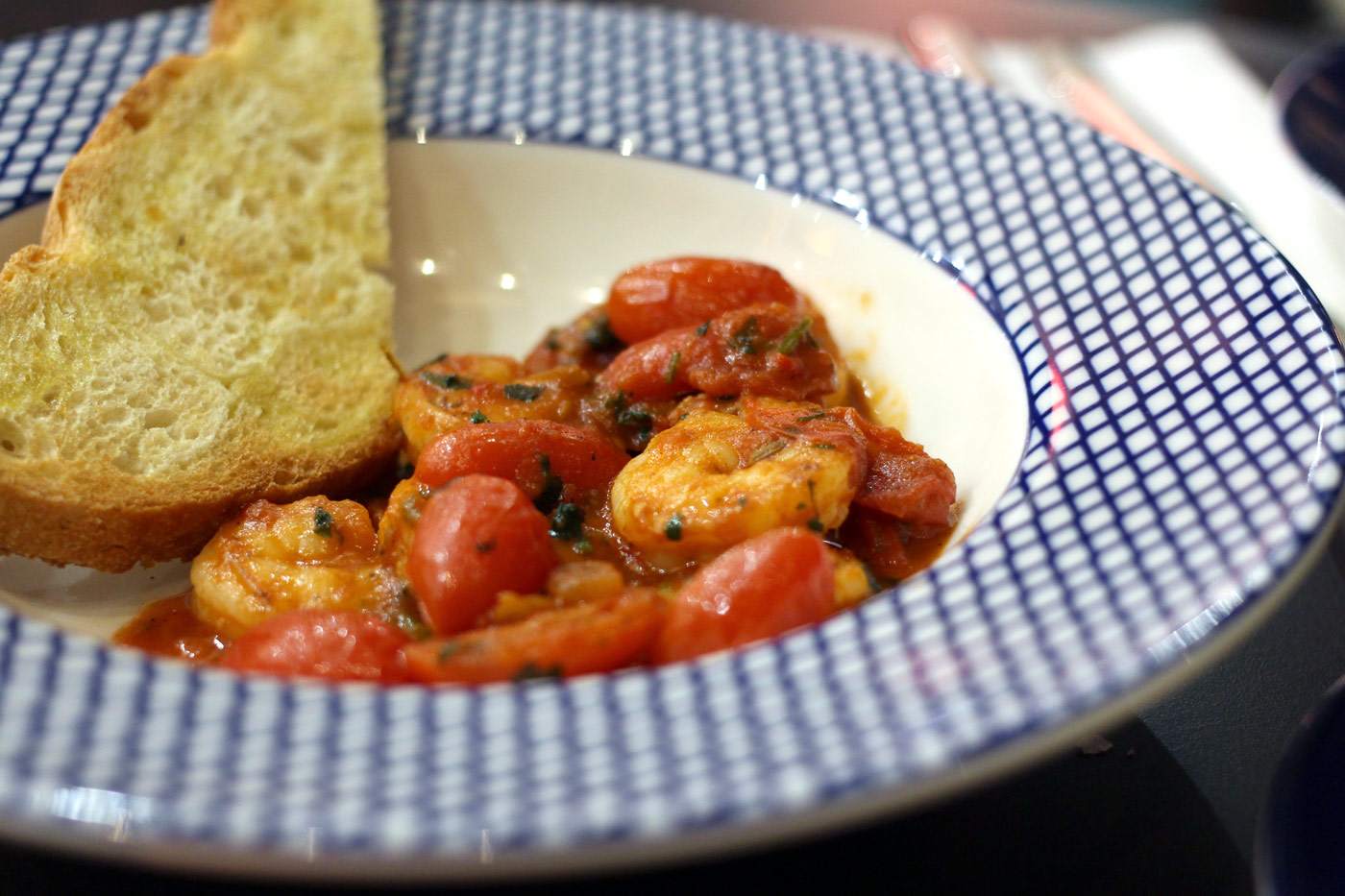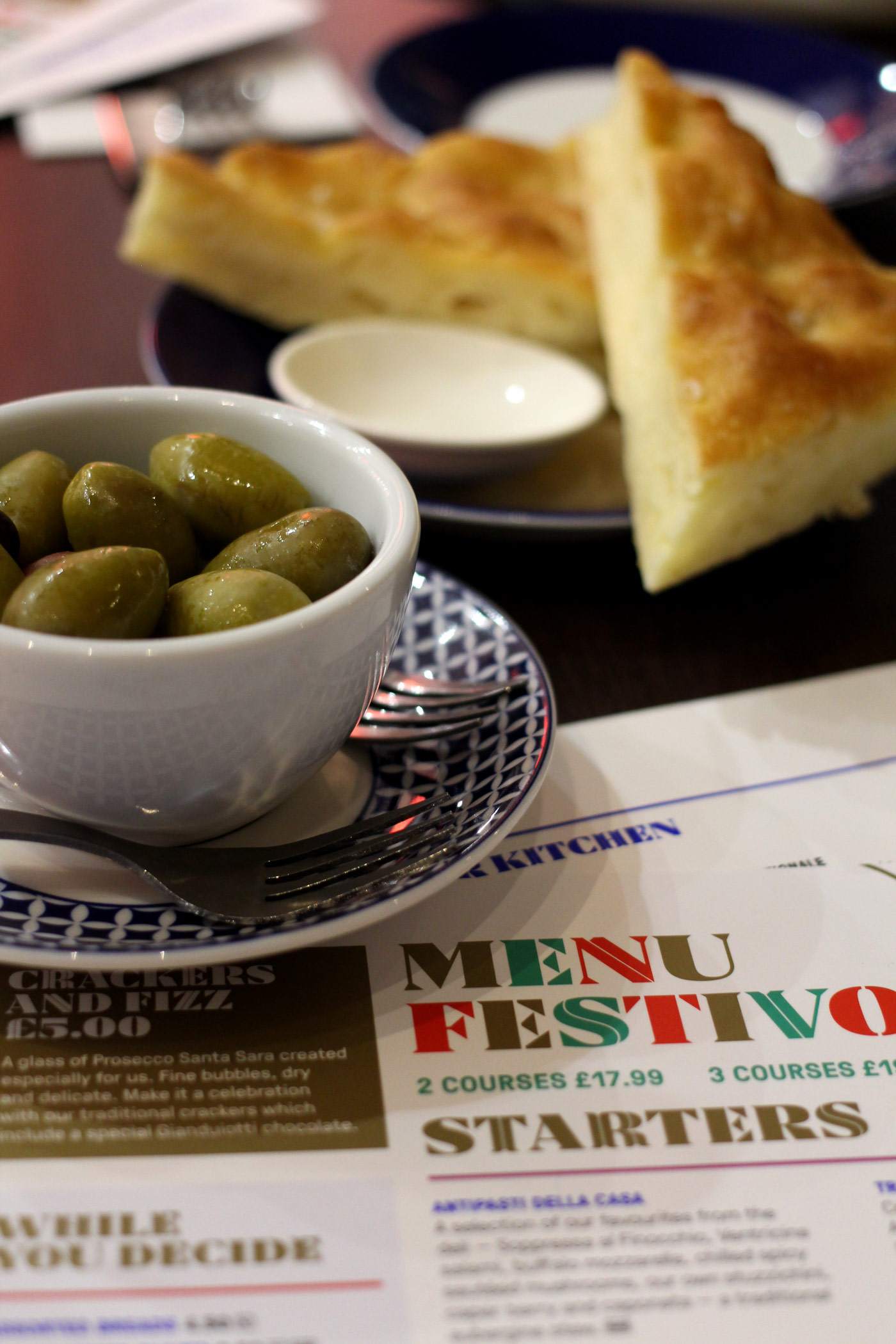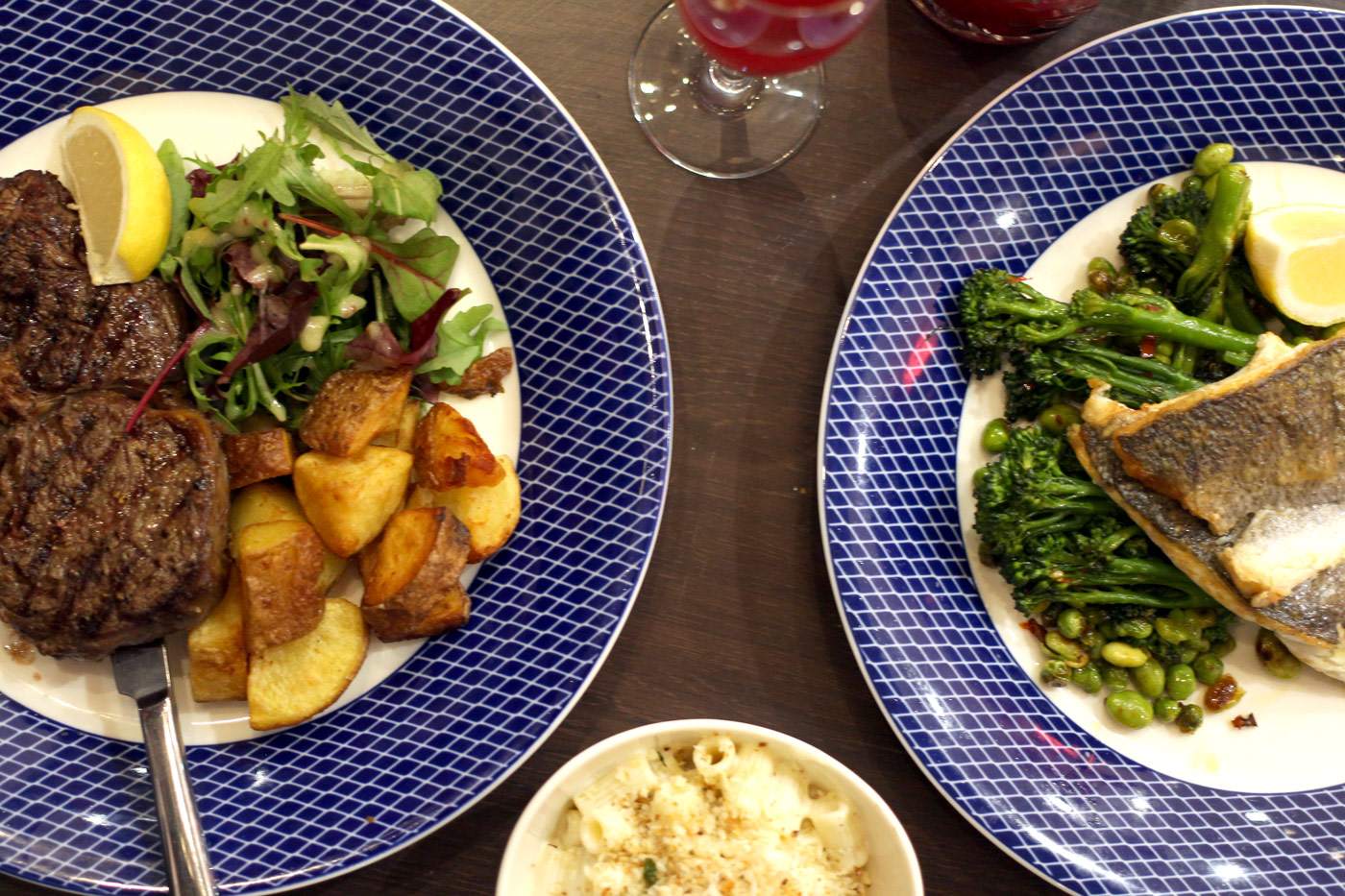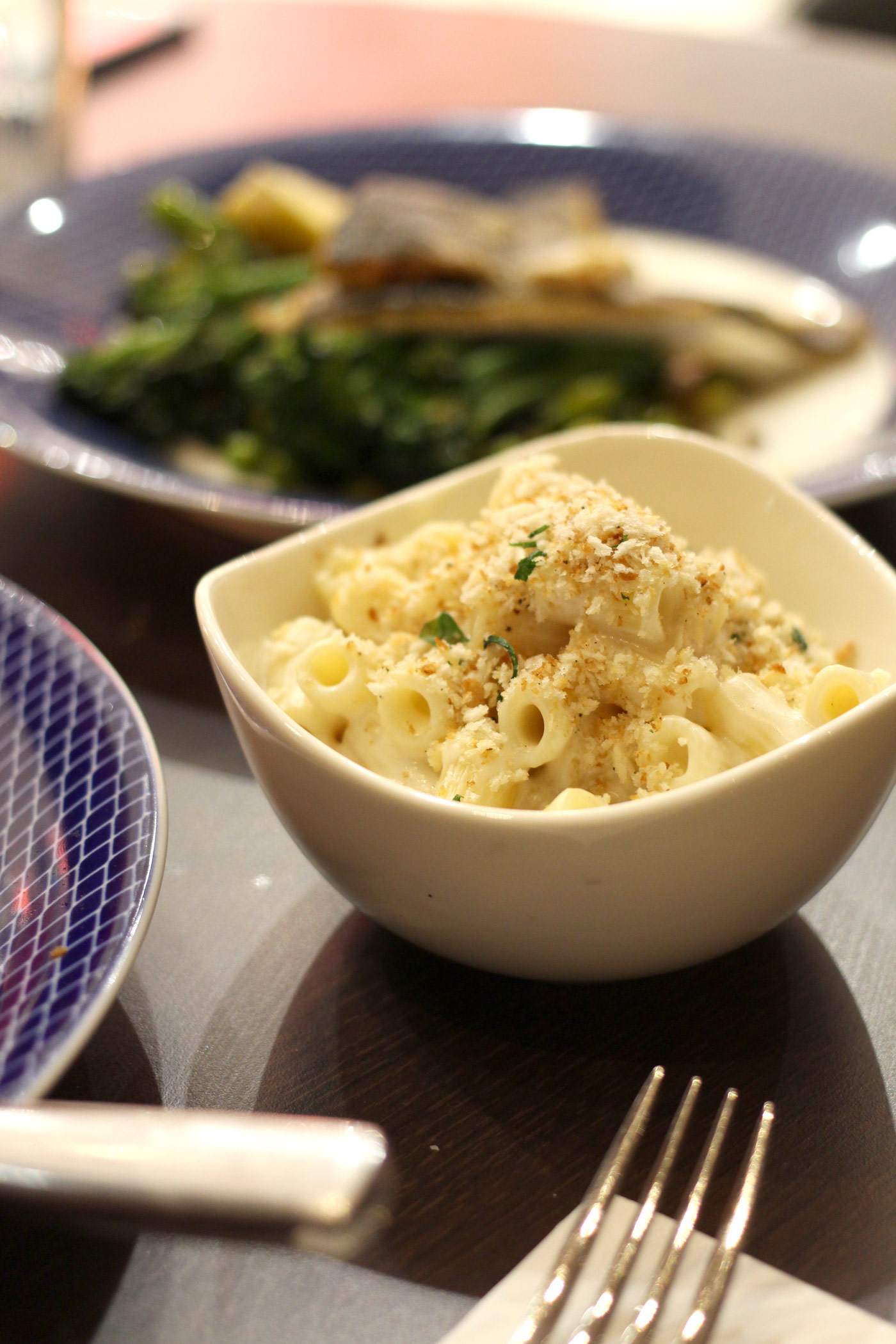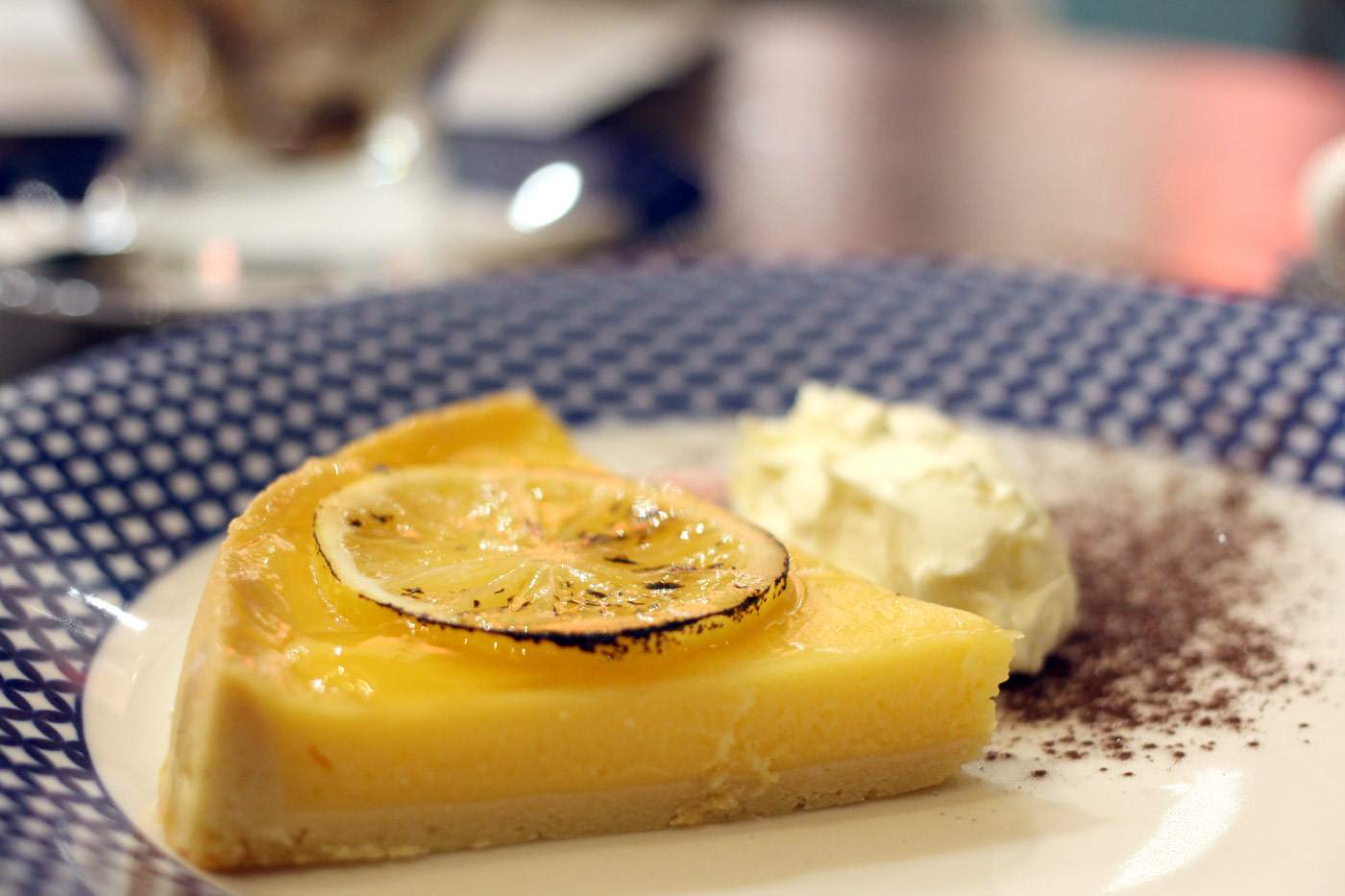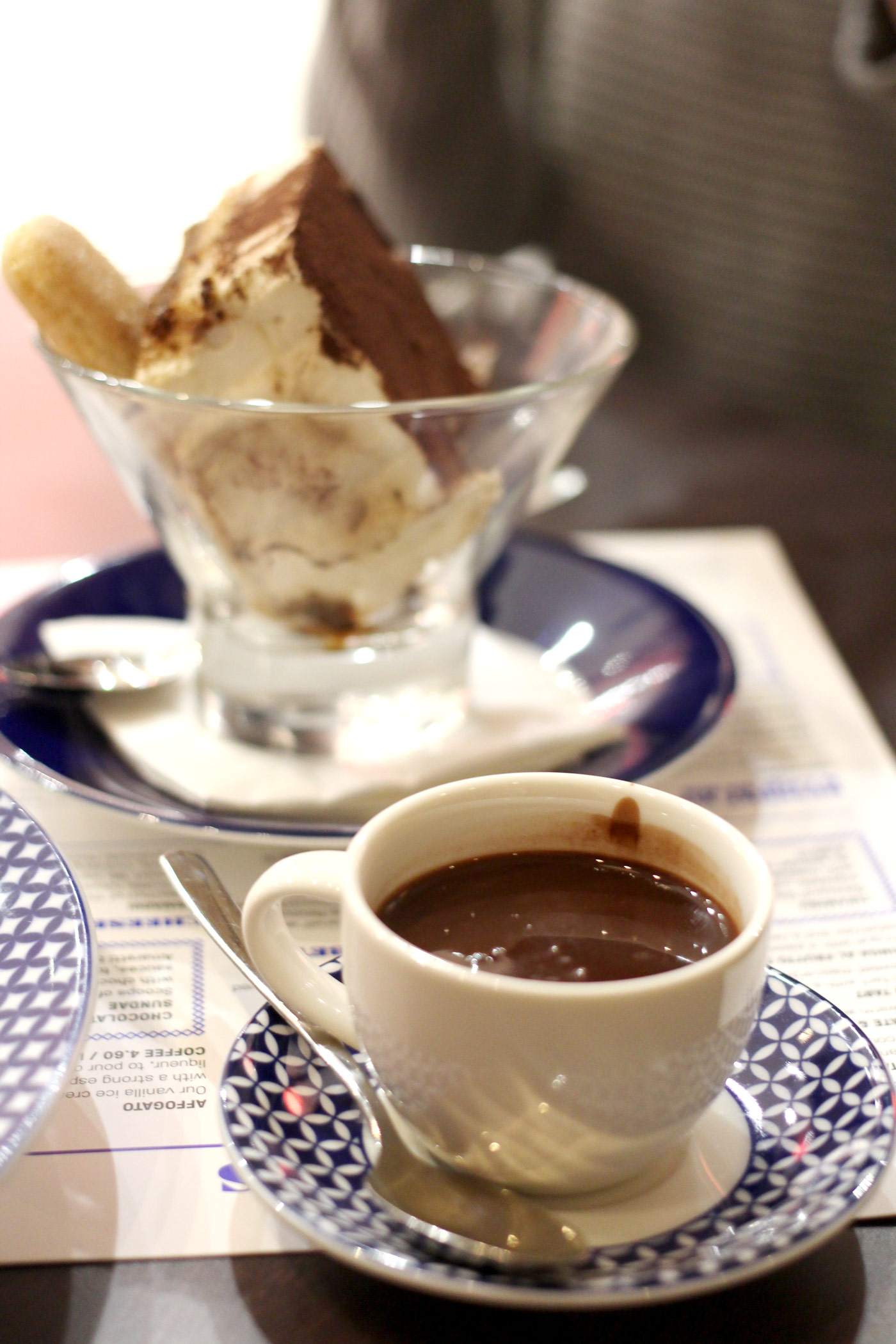 We've all heard of Carluccio's, right? I think they're pretty much all over the UK now and I've been a couple of times previously, but this time myself and Hannah went on a trip to their brand new restaurant in the Metrocentre, Gateshead.
If there's one thing I love about Carluccio's, it's the display of Italian treats as you go in. Shelves upon shelves of amazing biscuits, wines, deli items and cakes which you can buy to take home. I think this aspect makes it a lot more inviting than your standard restaurant and it looks especially pretty now that they have their Christmas decorations up!
We went to try their festive menu, but ended up picking some items off the main menu too as it all looked so good. For starters, I went with classic calamari with a good dose of lemon, they were tasty and not greasy so they got a big tick from me. Hannah opted for prawns marinara – you can't really go wrong with prawns with lots of tomato, can you? We also got a focaccia bread with olives alongside this which was fine, though I think we mistakenly got plain bread instead of the garlic! Garlic bread is a must…
For mains, I went for a rib-eye steak with garlic and rosemary potatoes which was cooked rare as requested. I always find steaks to be quite hit and miss, but this one was ok. I much prefer fillet over rib-eye though, as you tend to waste quite a lot as it has more fat. Hannah went for a more healthy looking option of sea bass which was quite tasty and a large portion, so much so that she took half home for her lunch! We went for a side of truffled macaroni cheese (as I'm obsessed with the stuff at the moment) and I can definitely vouch for that one.
For dessert, we tried to relive our Venice days and got some thick Italian hot chocolate (which was slightly more on the warm side) but the texture was great and I should really learn how to make it! I also got a lemon tart which was tangy – I wish it had of been a little sharper – but I am lemon obsessed and no amount is too little. Hannah went for a classic tiramisu which I think she said was ok!
All in all, I did enjoy my meal at Carluccio's and the service was very good. The waiter gave excellent recommendations and he talked about tasting sessions with his staff which I think makes a big difference when it comes to restaurant service, so that was a positive. Their festive menu has a host of great meals to pick from (and drinks – cherry amaretto, anyone?) so it's worth a visit to check it out! You can find your nearest restaurant here.
Have you been to Carluccio's before?
Helen x
*Food provided by the restaurant, opinions are my own of course.