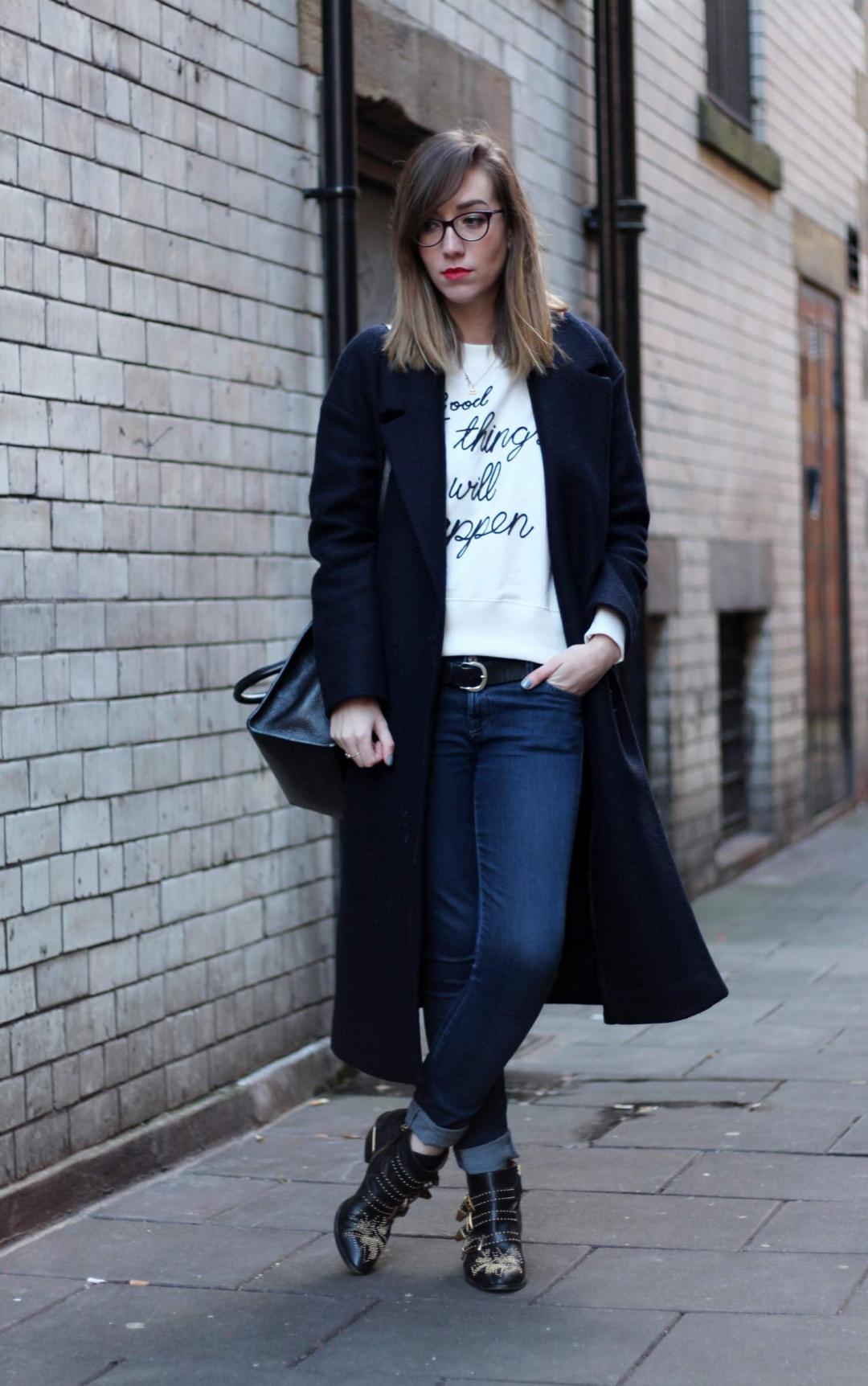 coat: COS | jumper: Mango | jeans: 7 For All Mankind | shoes: Chloe | bag: Sophie Hulme | glasses: Dior
A very quick and casual outfit from me today, as I was just popping into town to see the lovely Amy and pick a few bits and pieces up. Since Roacc literally sucks the moisture out of everything in sight, I'm stuck wearing my glasses for the next 4-6 months as I can't wear my contacts so they'll feature in outfit posts quite often (unless I just opt to be blind while taking them!). I've taken the opportunity to pick up some new specs though and these Dior ones are literally perfect!
Anyway, navy and gold is one of my favourite combos, especially when I'm desperately trying to get away from wearing all black 24/7. The blue side of my jeans collection is being rather neglected so I'm gonna try and change this asap! Same with my bag collection, as I forgot how much I love this Sophie Hulme number. Although I did get a new bag yesterday (which some of you may have seen!) so no doubt I'll obsessively wear that instead haha.
I'm rambling so I'll leave it there! I'll be spending today watching House, cleaning my flat, sorting out some makeup for Depop (selling lots of clothes on there too – go look!) aaand planning some content. Have a great day, guys.
Helen x
Check out these amazing blogs: Jordan Alice and Oh Kalu Kalay!