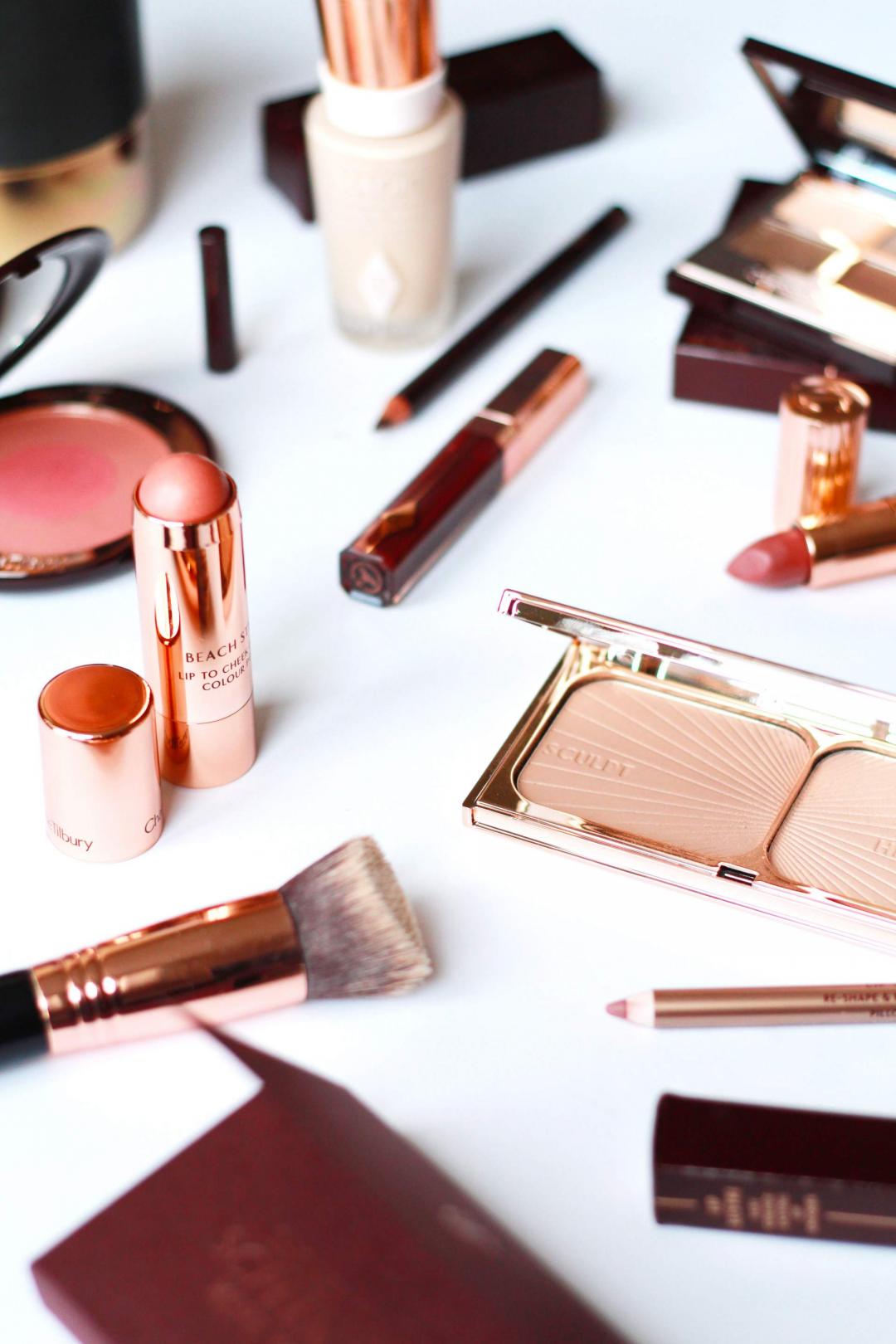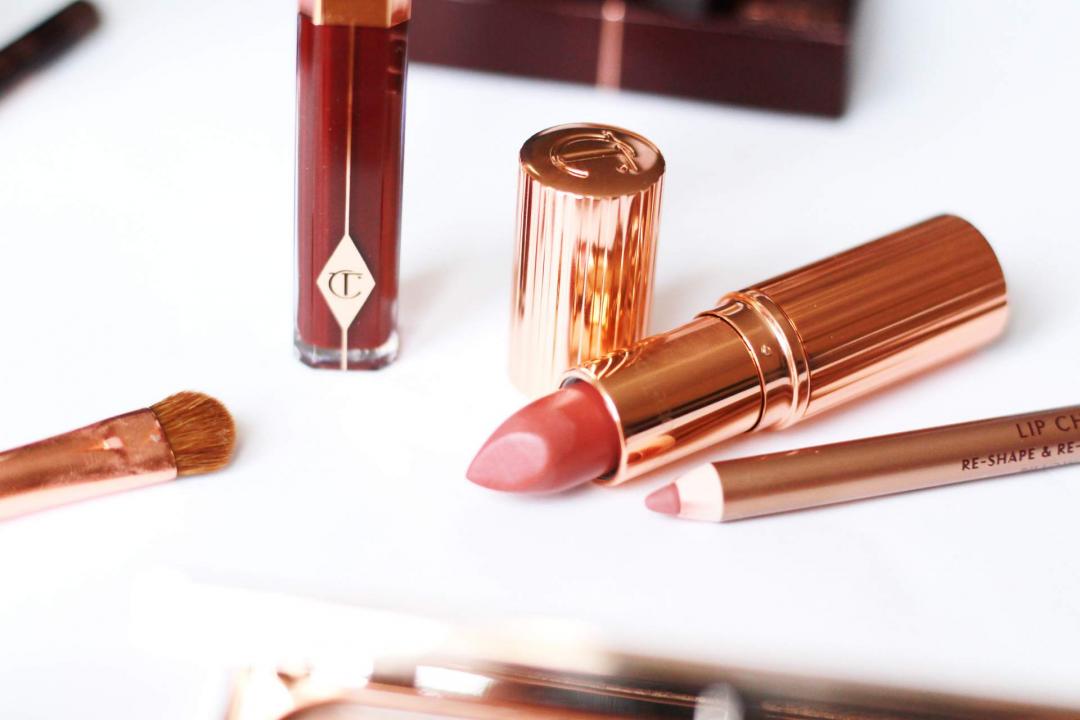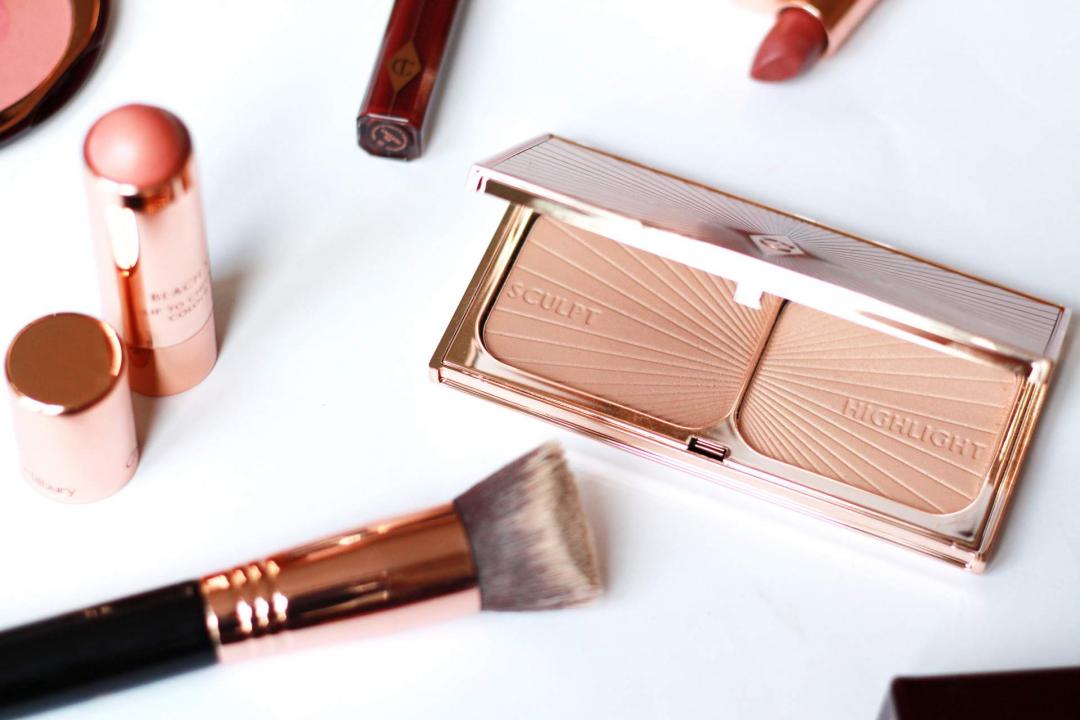 If there's one brand that's 100% worth the hype, it's Charlotte Tilbury. From the beautiful vintage packaging to the fact that she's got every look imaginable covered, you know you can visit a stand and find exactly what you're after. I love that, as well as individual products, there's whole looks that she's created from 'Uptown Girl' to 'Vintage Vamp' and the look I've tested out today, 'Golden Goddess'. Now, I may not be able to apply makeup as expertly as Ms Tilbury, but I can still talk you through what I've got on my face…
Starting with the base, my newly purchased Charlotte Tilbury Magic Foundation had to be used to stay on brand. I wrote about it here, but it really is a dreamy medium-full coverage foundation that lasts all day! I dotted on some concealer and swept the Charlotte Tilbury Cheek to Chic Swish & Pop Blusher in Ecstasy onto my cheeks. Following this, I applied the Charlotte Tilbury Filmstar Bronze and Glow to my cheekbones (the highlight shade is stunning!) to create the bone structure I definitely do not have naturally.
After this I moved onto my eyes and used the Charlotte Tilbury Colour Coded Eyeshadow Palette in The Golden Goddess. I used the lightest shade in the inner corner, a mix of the middle shade and the shimmer all over the lid and the bronze shade in the crease. After applying eyeliner and mascara, I used the Charlotte Tilbury The Classic Eye Powder Pencil in The Sophia, which is a gorgeous bronze shade underneath my lower lashes and blended it in.
For lips I used the amazing (I now understand the hype!) Charlotte Tilbury Lip Cheat Pencil in Pillow Talk which is a gorgeous pink-nude to fill in my lips and slicked on the Charlotte Tilbury Kissing Lipstick in Stoned Rose on top – I am head over heels for this combination! It's gorgeous in person.
So that's my look! I'm still oh so self conscious taking photos of my face, but hopefully you can see how beautiful these bronze/gold/nude pieces are. I am beyond obsessed with CT now… Let me know what you think!
Oh and check out my brand new beauty blog sale.
Helen x
ps. Check out this lovely blog: Carly Wynn!