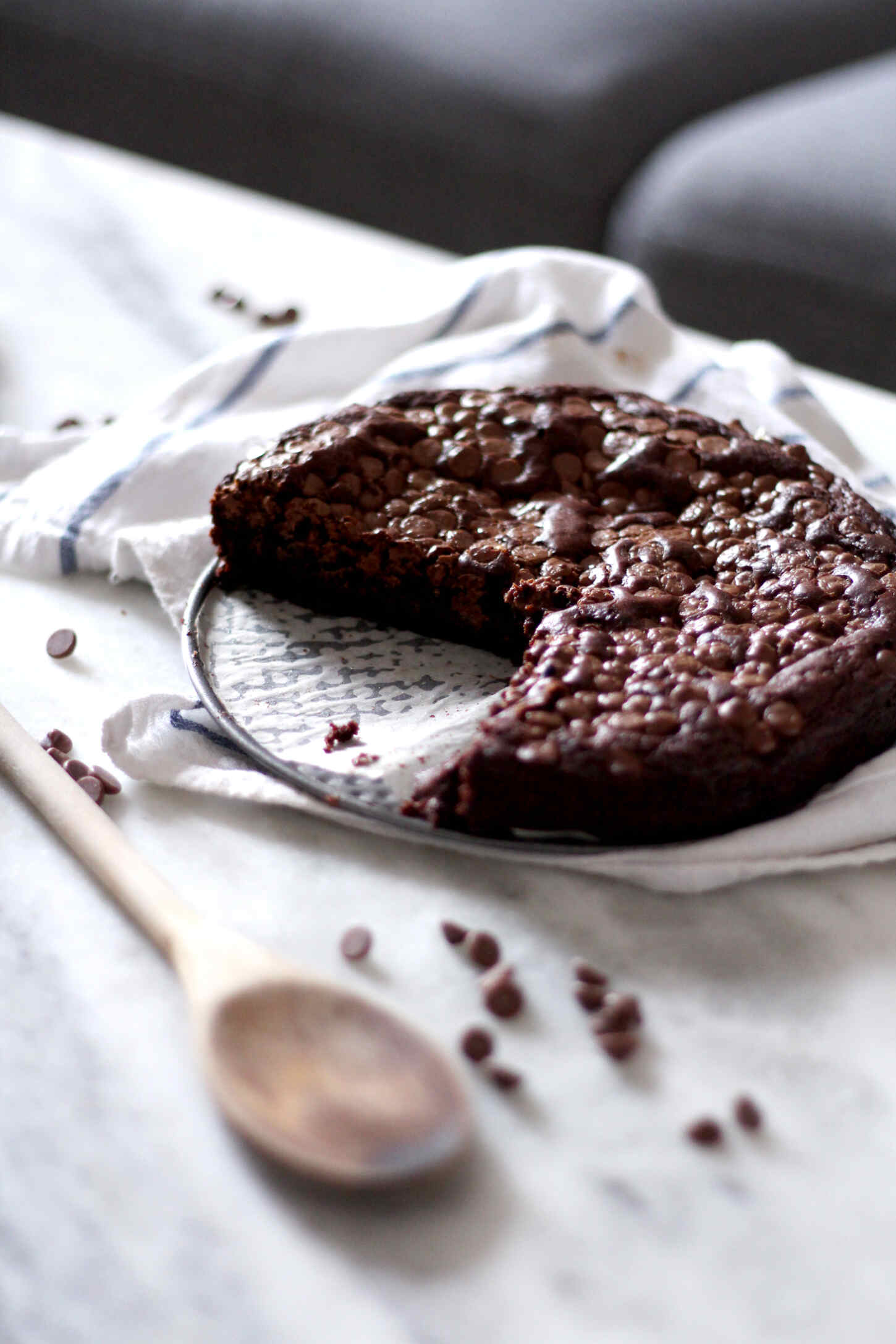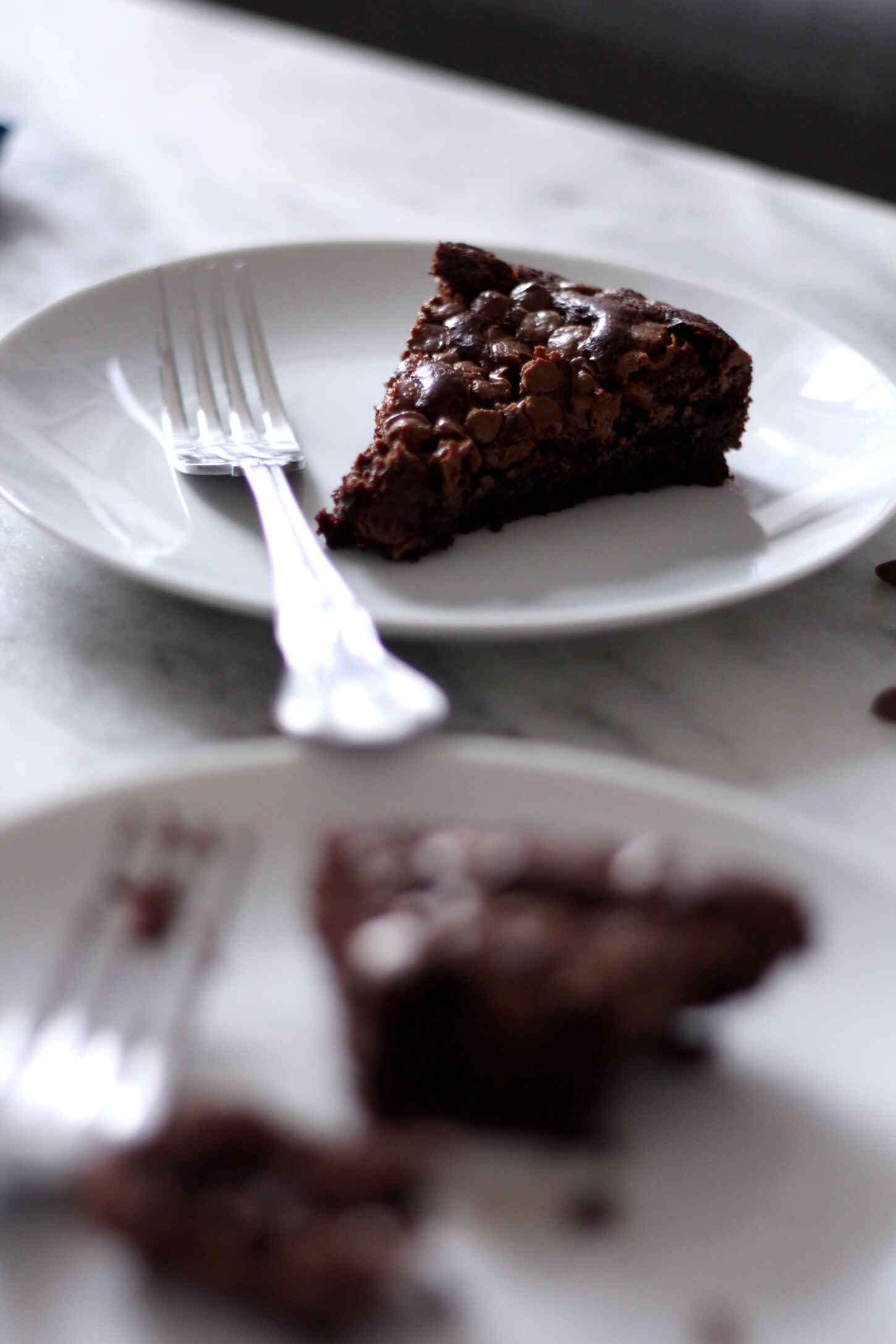 Squishy, fudge brownie meets decadent cake
Can you believe I haven't done a baking recipe on here since I was in my last flat in January? Jeeez. I suppose that's what happens when you buy a flat and have to renovate the thing. Having a kitchen covered in a layer of dust doesn't exactly make you want to get your mixing bowls out now, does it? However, since I've got a few bits in place in my flat now to actually take photos on (meaning a coffee table), I can actually get back to doin' some bakes! I can't wait to get a new kitchen in September/October then I can have even more space to take some pretty pics.
Anyway, rambling aside, here's today's bake! I've made normal brownies before, a chocolate cake and a cookie cake, but I fancied doing another hybrid of all three (well, minus the cookie) and decided to do a brownie cake. It's fudgey, decadent and oh so chocolatey. Pair it with a dollop of cream or a big scoop of ice cream and you've got yourself the perfect weekend dessert.
It's super simple too, so scroll down for the recipe!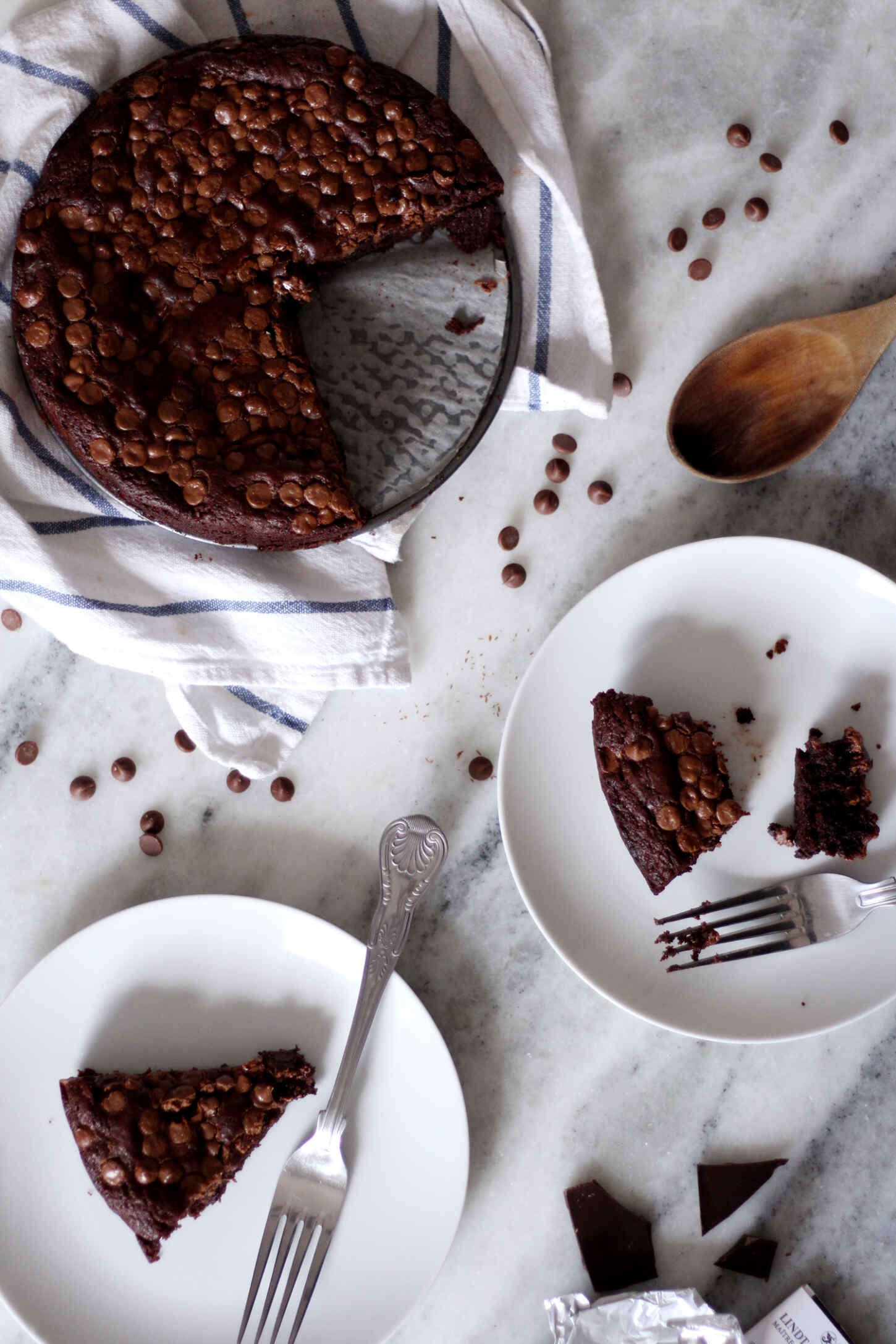 YOU WILL NEED: an 8 inch/20cm cake tin, a large mixing bowl, a saucepan
TIME: prep - 15 minutes, cook - 25 minutes
INGREDIENTS:
100g butter
150g caster sugar
75g light brown sugar
125g chocolate (I used 70%, but you can use milk)
1 tbsp golden syrup
2 eggs
1 tsp vanilla extract
100g plain flour
1/2 tsp baking powder
2 tbsp cocoa powder
Optional: chocolate chips, salted caramel sauce for the centre, melted chocolate for the centre.
METHOD:
Step One | Preheat oven to 180 C / 160 C fan / gas mark 4. Grease and line the baking tin.
Step Two | Heat butter, caster sugar, light brown sugar, chocolate and golden syrup in a pan over a low heat until it's smooth. Set aside.
Step Three | Whisk eggs in a large bowl until they're frothy. Add the chocolate mix to the eggs, then add the vanilla, flour, baking powder and cocoa powder and combine until smooth.
Step Four | Pour into the baking tin (add chocolate chips to the top if you're adding them) and cook for around 25 minutes (check after 20). Remove and allow to cool for around 30 minutes before slicing.
The final part is to try and not eat it all immediately... It should keep for a few days, but I'll be surprised if it lasts more than the day it's made! Let me know if you make this or any of my other bakes.
Helen x