*post contains press samples and affiliate links
Skincare and Makeup Christmas Gift Guides
It's that time again! I'll keep the introduction short as, although I've been very selective about what to feature, there's still a lot of products to get through. I'm covering some beautiful gift sets and individual products from skincare and makeup brands - from Elemis to Bobbi Brown - so you can snap some up for yourself or, you know, someone else (but mostly for yourself...)
Skincare.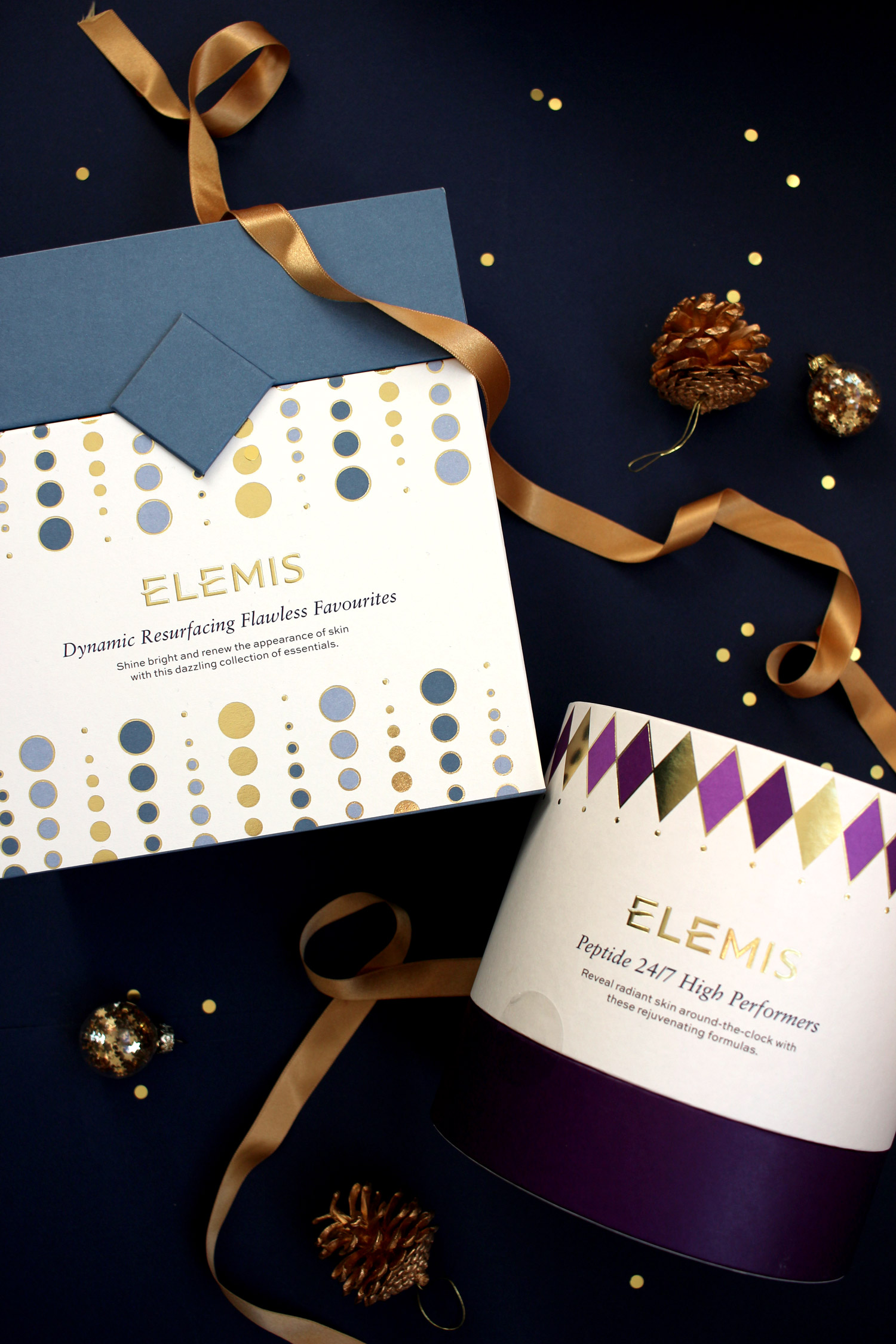 I love Elemis gift sets and they're the ones I look forward to seeing the most out of all of the skincare brands. They're always just so chic and the packaging is often quite inventive so, products aside, it really adds something to the gift. I have two sets to show you and they're both my favourite ranges from Elemis, and products I have been using for years so I can wholeheartedly recommend them.
The Elemis Peptide 24/7 High Performers Skincare Gift Set is a beautiful set of 4 products which gives you a great feel for the range. I've personally been using the Peptide range for years now (since it came out) and it's brilliant. The set contains: the Peptide4 Adaptive Day Cream, Peptide4 Eye Recovery Cream, Peptide4 Night Recovery Cream-Oil and the Peptide4 Antioxidant Hydra-Serum - 2 full sizes and 2 travel sizes. I adore the Cream-Oil and have used around 4 of them now, so can totally vouch for how amazing they are. Good skin in a bottle!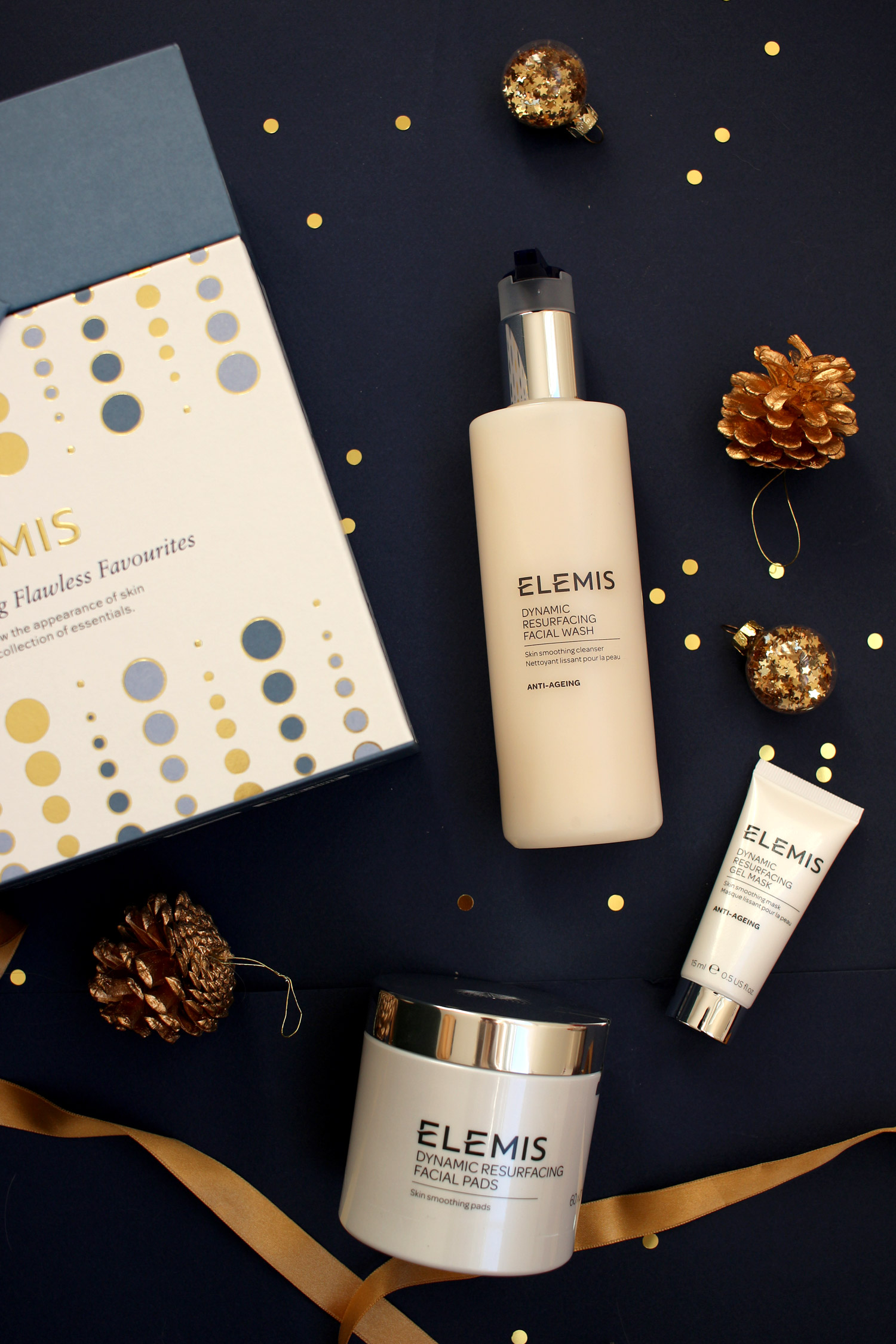 The Elemis Dynamic Resurfacing Flawless Favourites set is another goodie. Containing 3 products to buff away dead skin cells and keep your skin looking bright, this set would be a perfect introduction to the brand for someone who wants to improve the radiance or texture of their skin. The set contains: the Dynamic Resurfacing Facial Wash, Dynamic Resurfacing Facial Pads and a Dynamic Resurfacing Gel Mask. I've used the wash for around 7 years now and the pads are fantastic at improving glow!
I'm convinced it wouldn't be Christmas without Kiehl's and I think I've featured them in pretty much every since gift guide I've ever done. They always do the prettiest packaging every year and there's something so special about receiving some of their products in a little red box! I often make up those boxes for my mum who is a big fan of the above products, as well as their classic Creme de Corps body cream.
If you haven't tried the Kiehl's Ultra Facial Cream yet, you should totally pick up with the festive packaging. It's a great every day moisturiser that's hydrating without being heavy. It's a cult product for a reason! Another product to get a Christmas makeover is the Calendula Herbal-Extract Toner which helps to soothe normal-oily skin.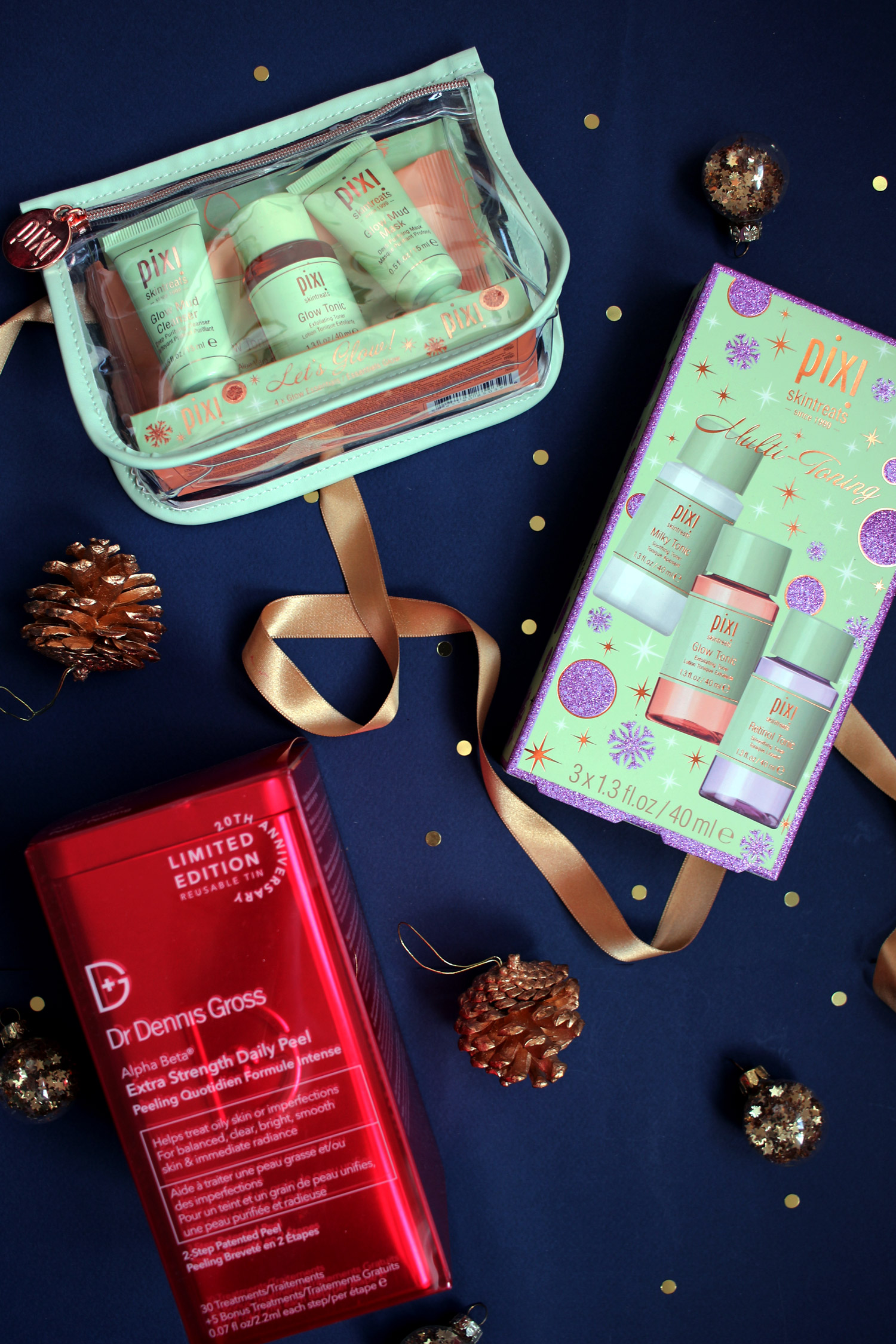 For some extra glow, you can't not mention Pixi. Their classic Glow Tonic was one of the first AHA's I ever tried and completely transformed the appearance of my skin. So, if you're new to them, the Pixi Let's Glow gift set may be perfect. It contains 3 travel sizes including the Glow Mud Cleanser, Glow Tonic and the Glow Mud Mask.
If you know a toner addict, the Pixi Multi-Toning gift set would be great choice. It contains 3 40ml versions of the best selling toners from Pixi. The Milky Tonic is great for hydrating, the Glow Tonic is to exfoliate and the Retinol Tonic is to increase cell turnover and give you smoother skin.
Both sets are a great introduction to the brand. I would also recommend the Pixi Rose Ceramide Cream too. It's a firm favourite.
Another exfoliating treatment is the iconic Dr Dennis Gross Daily Peel pads. I use the Extra Strength ones, but they come in normal and gentle too so if you haven't use them before you can go for the mildest one first, then build it up. I adore them and use them a few times a week to really give my skin a glow! They're so smoothing.
The full size NARS Audacious lipsticks have got a glam makeover too with their fully gold packaging. Below is NARS VIP Audacious Audrey, which is a beautiful red currant pink-red and NARS VIP Audacious Mona which is mohogany-red. They're both stunning and would make the perfect Christmas day shades.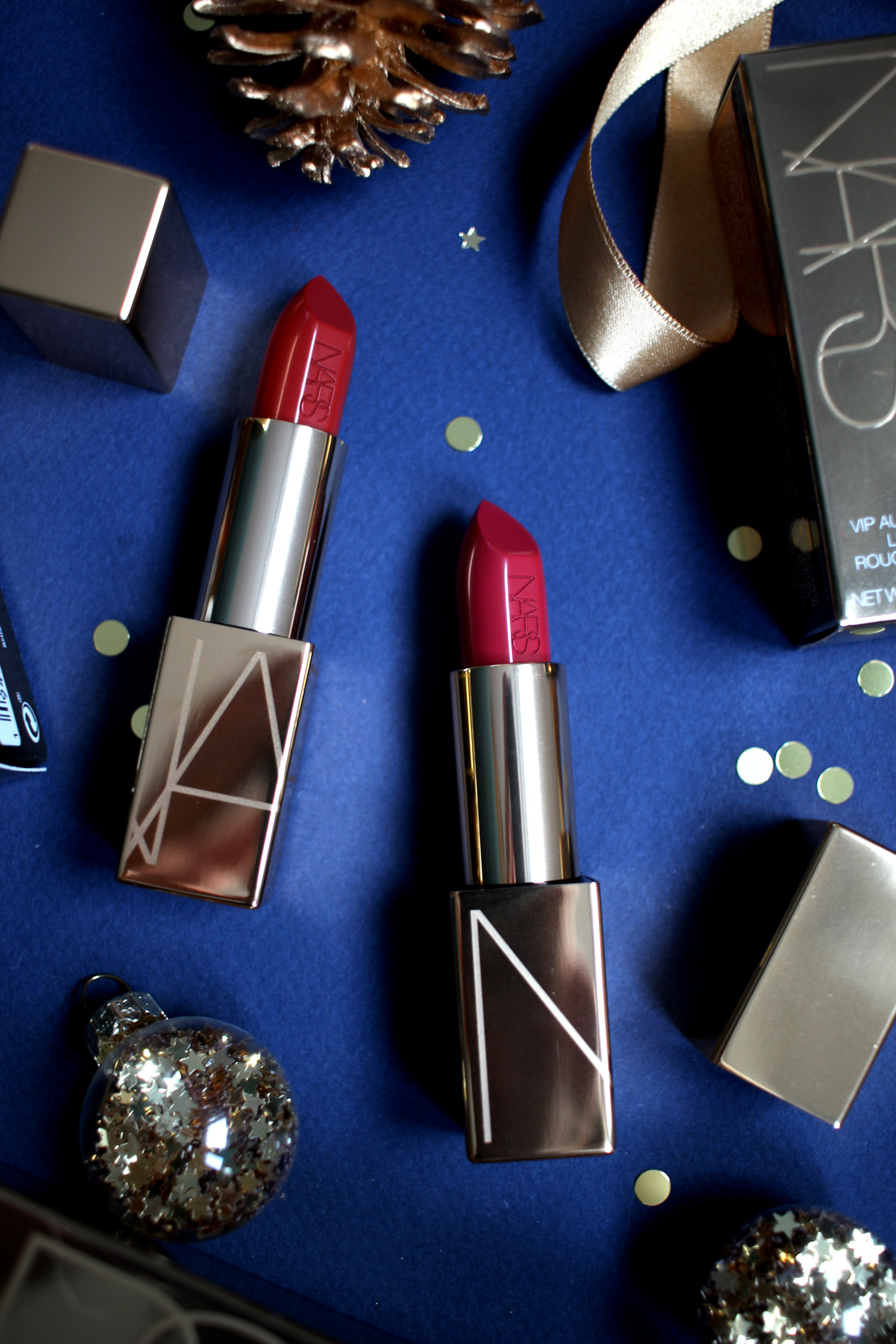 NARS are all about the lipsticks these festive season and the final gift set is the beautiful NARS Free Your Mind Lipstick Coffret. It contains 4 mini lipsticks in the following shades: Rosecliff, Lovin' Lips, Inappropriate Red and Jolie Mome. I love that they range from
NARS, oh NARS. I very much look forward to seeing their Holiday collection every year. I loved the Studio54 theme previously, but this ultra-luxe gold collection made me go 'wow' when I opened the parcel.
They have a great range of products, from stocking fillers and crackers to larger sets packed with lipsticks but all in the beautiful gold packaging.
Starting with the below, the NARS Life Uncensored Lipstick Set contains 3 lipsticks and a beautiful zip bag. It contains NARS Orgasm lipstick, NARS Tolede lipstick and NARS Pour Toujours lipstick. I think Tolede will be my new go to shade! This set would make the perfect gift as it's just so glamorous and the pouch means you would be able to prolong the festive-vibes all year round.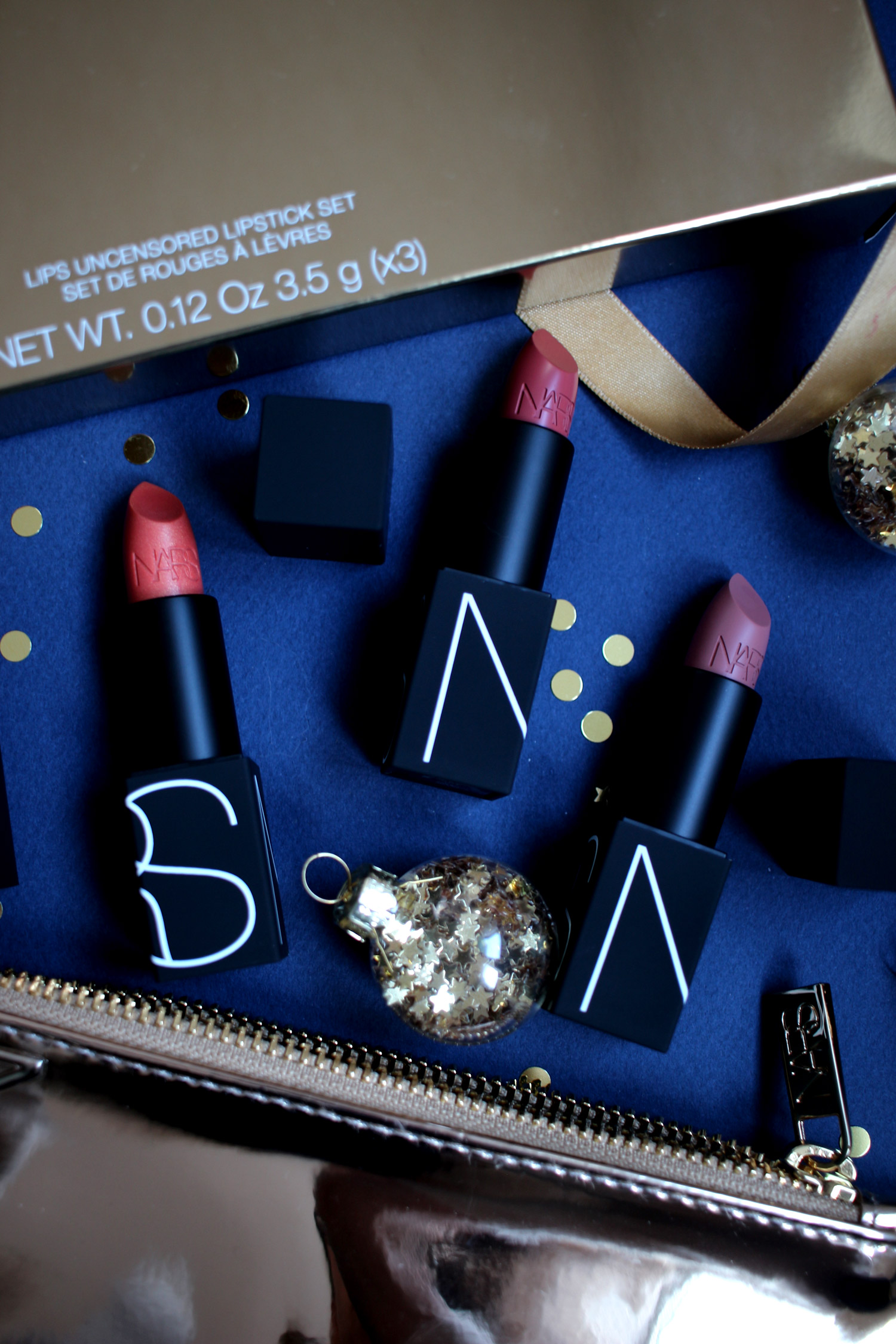 Obviously NARS Orgasm is one of their cult products and the gold-peach-pink shade seems to suit pretty much everyone who tries it. If you're new to it or would like to introduce a friend to its glow-giving hue, then the NARS Blush and Balm Cracker (below) with 2 minis inside would be ideal! It contains a mini of the NARS Orgasm Blush and a mini NARS Orgasm Afterglow Lip Balm. The lip balms are great and I use one pretty much every day, as they're the perfect mix of hydrating balm and tint.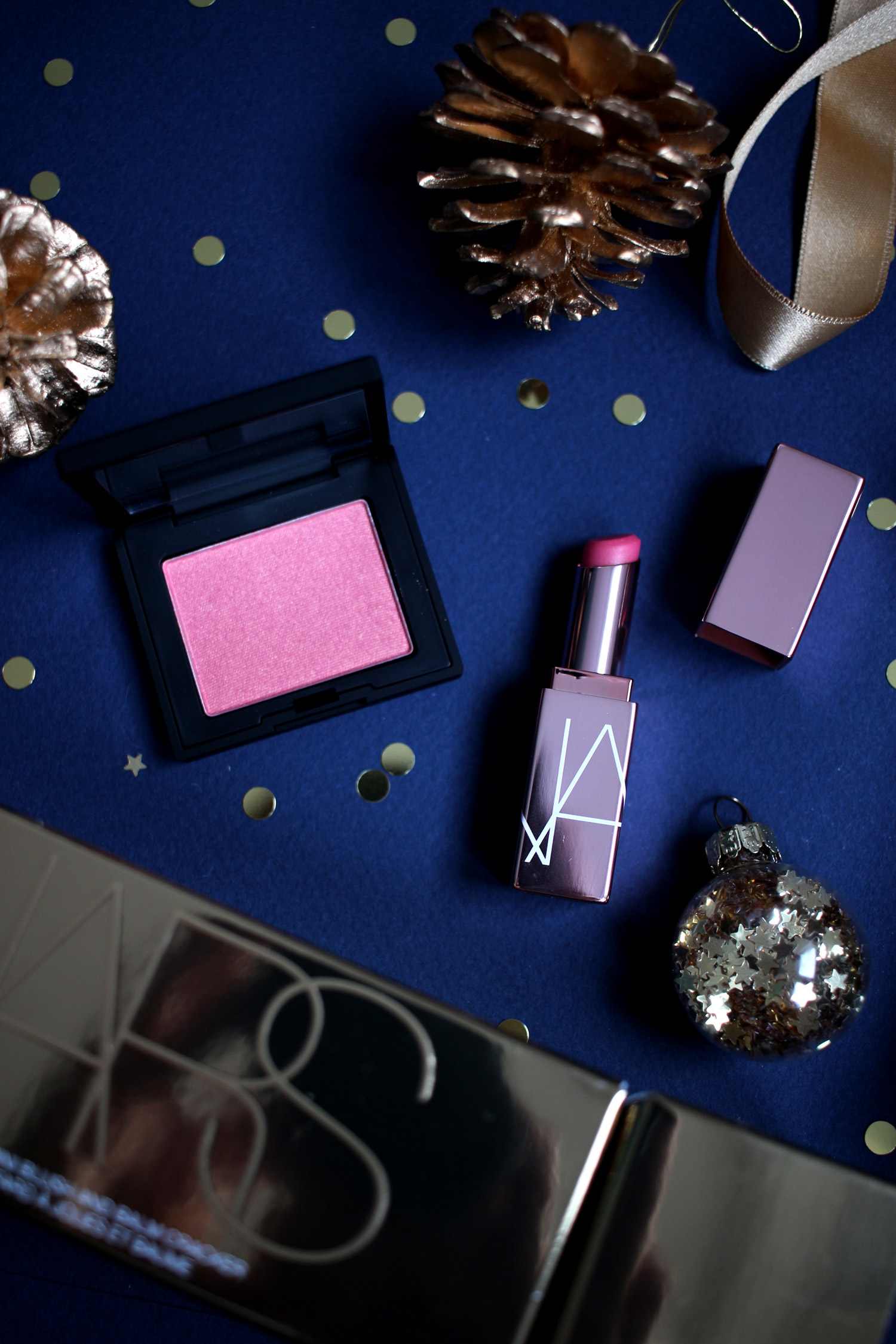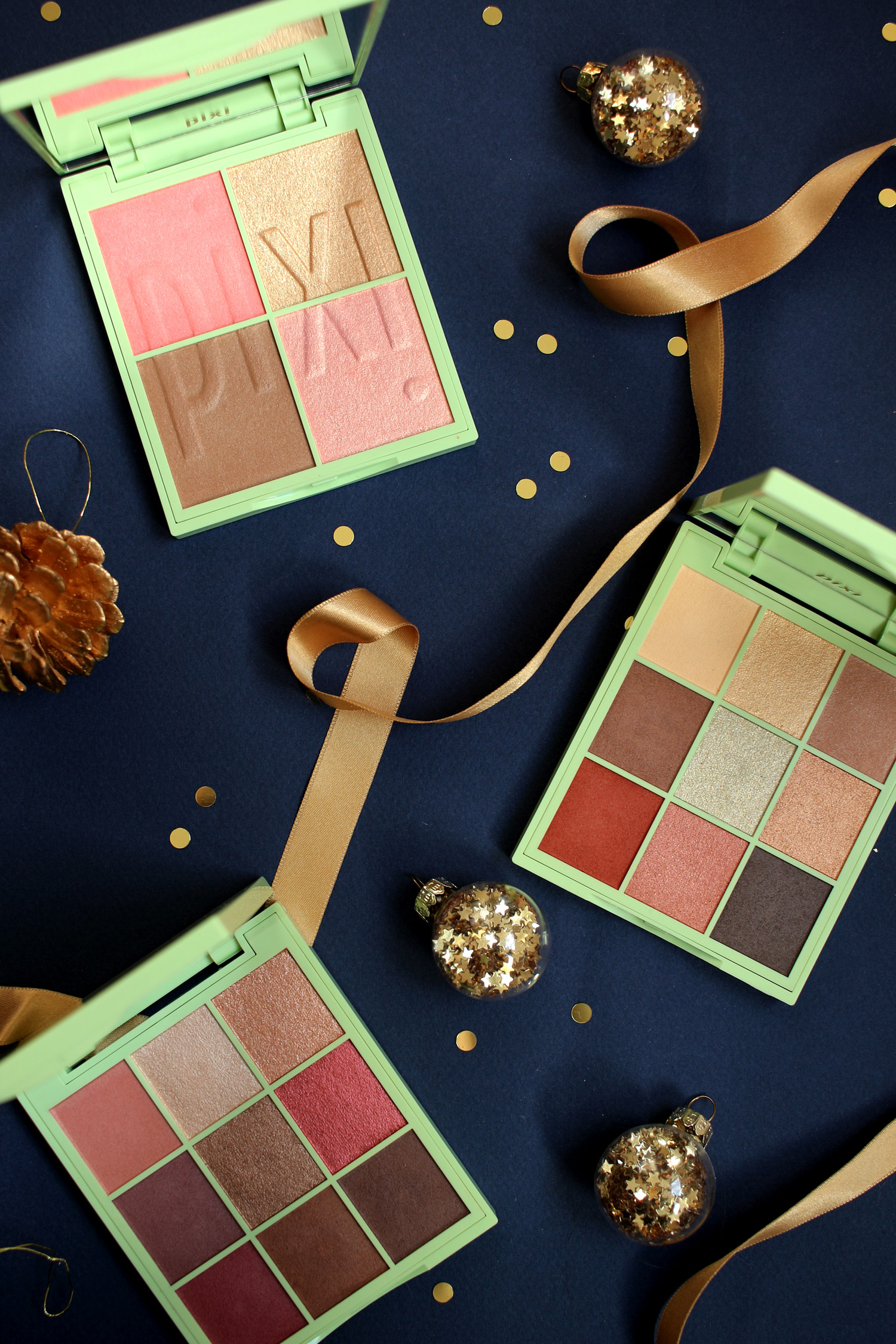 To me, new palettes are so very festive and I would always ask for one for Christmas when I was younger. It was so exciting to open one and for there to be endless makeup-look possibilities. Limited edition ones make it even more special!
So, I wanted to share a couple of palettes which are beautiful and would make a good gift for yourself or someone else this Christmas.
Pixi always have pretty eye, lip and face palettes. From top to bottom we have the Pixi Nuance Quartette Blush Quad in Sugar Blossom which contains 2 pinks blush tones, a hshimmery highlight tone and a bronze tone. Next is the Pixi Eye Effects Shadow Palette in Hazelnut Haze which is the perfect every day palette. Finally, there's the Pixi Eye Effects Shadow Palette in Rosette Ray which has pinky tones and would be ideal for someone who wants wearable shades with some bolder colours in there too.
Bobbi Brown always do amazing Christmas collections and the Midnight Waltz Eyeshadow Palette is definitely one to look at if you would like something different to the every day. The light-mid shades are perfect for every day, whereas the navy and deeper tones can be used to transform a look from day to night or as an eyeliner.
So, I hope you like my first gift guide! My next one will be haircare and bodycare so do check back later in the week.