*post contains press samples and affiliate links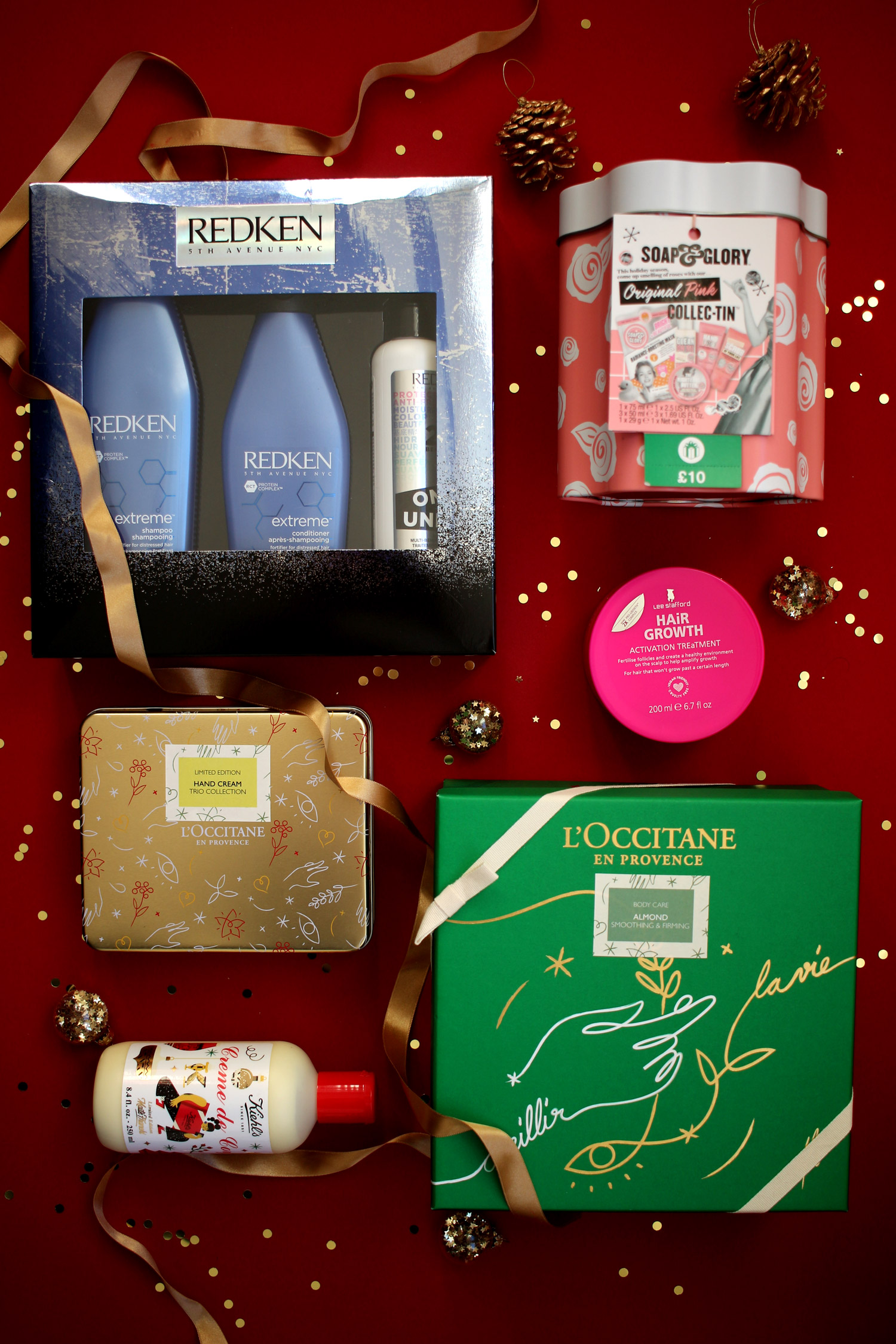 Bodycare and Haircare Christmas Gift Guide
First of all, did you see my last guide on skincare and makeup? Secondly, welcome to my new guide chatting all things body and haircare. I truly appreciate a good bodycare gift for Christmas, as it's something I don't really treat myself to. A luxurious oil or nice shower gel is such a lovely thing to receive, so I wanted to include some beautiful picks here.
Bodycare.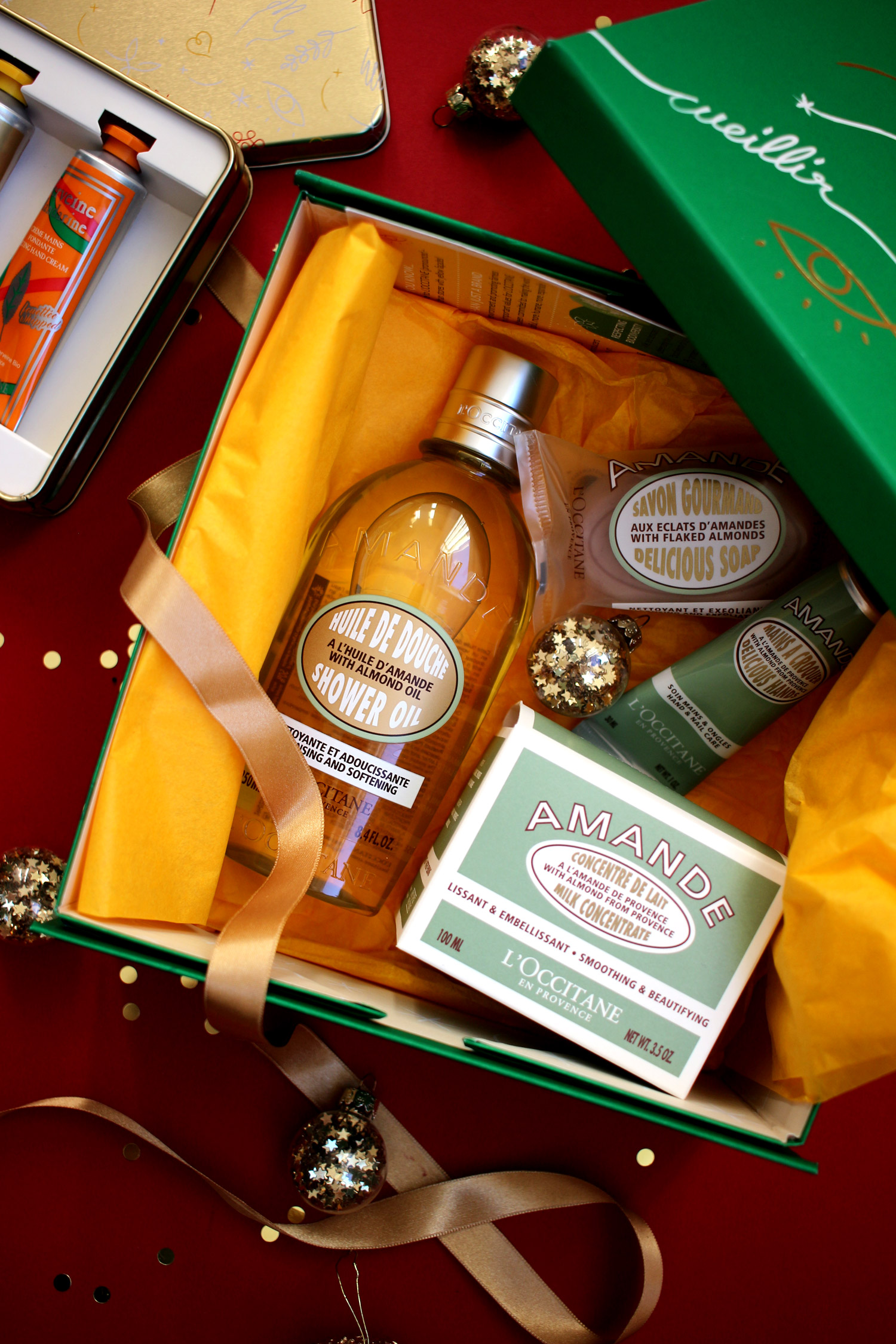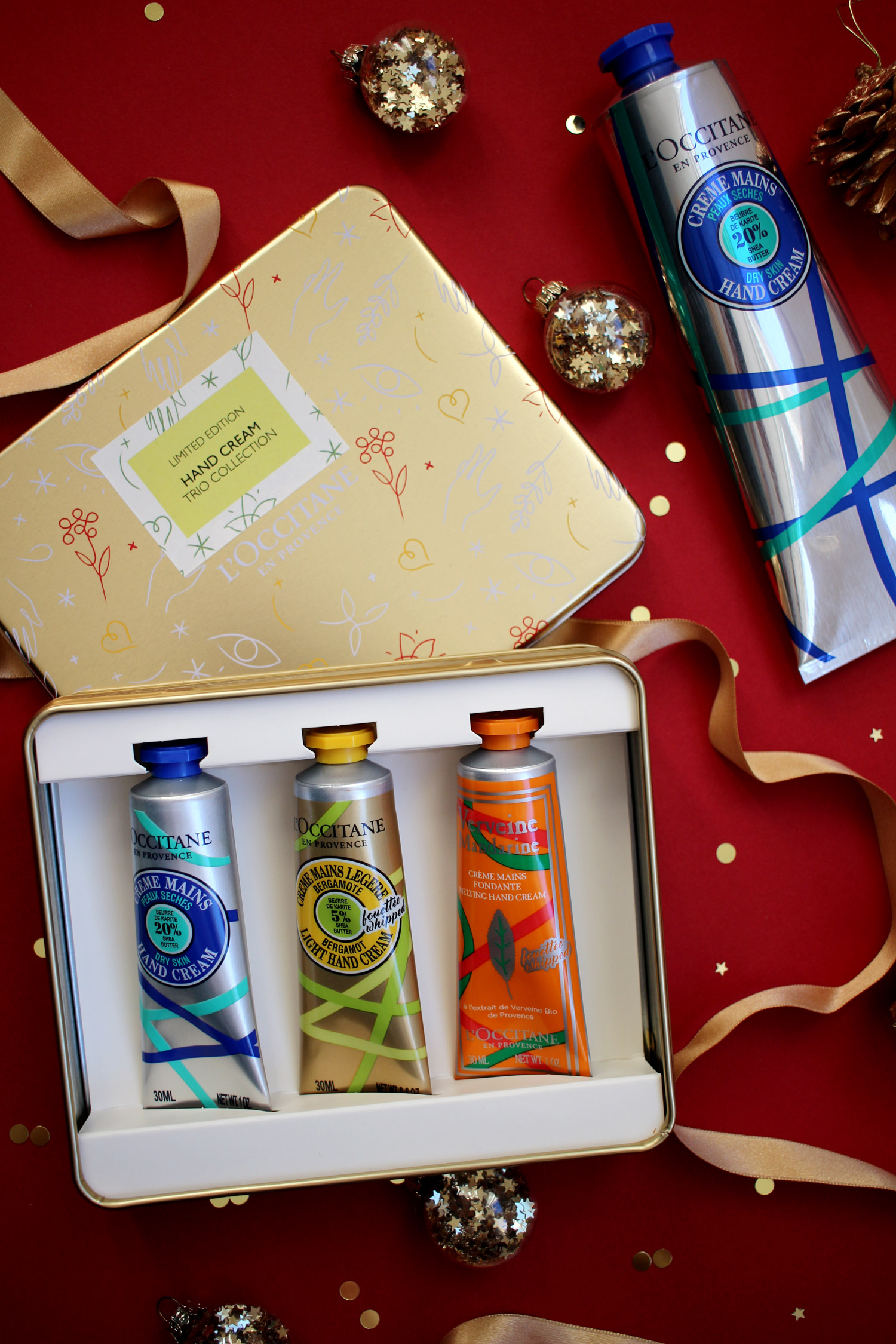 Of course you have to start with L'Occitane. There's nothing more luxe at bathtime than L'Occitane to me. I'm a long term user and lover of the almond shower oil and the hand cream is a permanent fixture on my bedside table and has been for years.
So, I wanted to show you the beautiful L'Occitane Almond Body Care Collection which contains 4 products to try: The Almond Shower Oil, Almond Milk Concentrate, Almond Hand Cream and the Almond Delicious Soap. I promise you, it's an addictive scent and not sickly in any way. It would be a great way to sample popular items from the brand, as well as trying this iconic scent.
Then we have the L'Occitane Hand Cream Trio Collection featuring, you guessed it, three 30ml hand creams. There's the classic Shea Butter hand cream which is my favourite one, followed by the Shea Bergamot and the Verbena Mandarin which sound like dreamy scents and I'll have to keep them for myself tbh.
Then we have a festive update to the larger 150ml of the L'Occitane Shea Butter Hand Cream. I've been using it forever and it's one of the most soothing and relaxing scents to me. The product itself is a total lifesaver if you wash your hands a lot (or use hand sanitiser), are prone to dry skin or have been doing any DIY. When we were renovating the flat, I went through a lot of it!
Shop
If you pick up one little treat this Christmas, make it the Kiehl's Creme de Corps. It's such a brilliant body moisturiser and a little goes a long way, so a bottle will last a while. Keihl's always do wonderful Christmas sets and I love the festive packaging they have each year, as they're usually beautiful illustrations.
You can't do Christmas without Soap & Glory! I think pretty much everyone I know has received one of their gift sets at some point. Their Smoothie Star body moisturiser is one of my favourite of all time, as it smells so delicious. I need to buy myself a new one I think!
I've got 2 gifts to share today, the first of which is the Soap & Glory Bag A Little Beauty Wash Bag Christmas Gift Set. This contains 4 products: Clean On Me body wash, Scrub Of Your Life body buffer, The Righteous Butter body cream and the Bright + Beautiful Face Mask. A great intro to the brand and the scent of Clean On Me is a firm fave of mine.
Next we have the Soap & Glory Original Pink Collec-Tin Christmas Gift Set which is a cute little tin with a pick-n-mix style paper bag inside filled with products! It contains Clean On Me body wash, Scrub Of Your Life body buffer, The Righteous Butter body cream, Hand Food hand cream and the Bright + Beautiful Face Mask. Such a cute gift!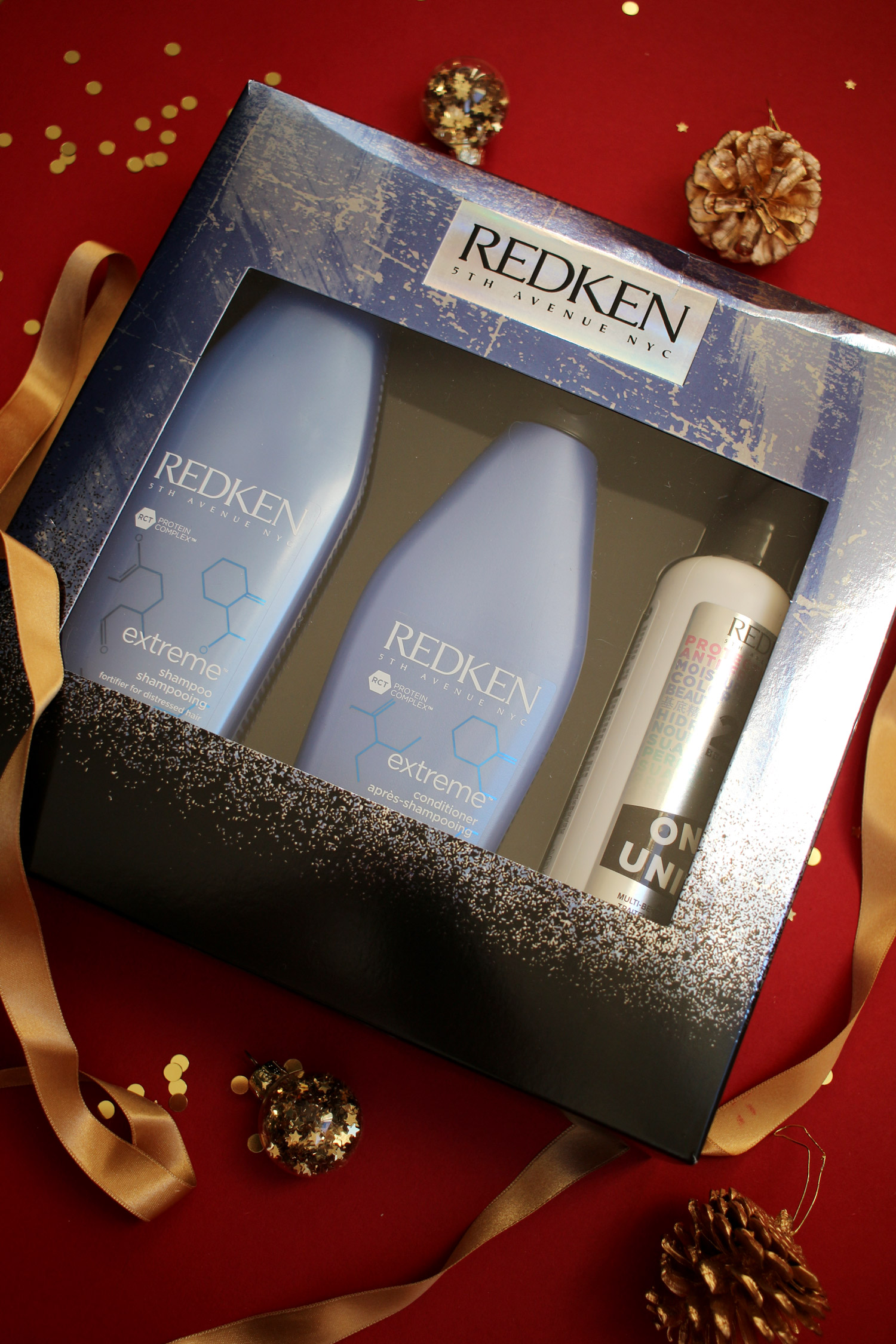 Haircare.
I've often asked for haircare in the past for Christmas, as I think it makes such a nice gift. Having a Boxing Day shower with new body products and a new haircare routine is very luxurious to me!
Getting a new hair tool is always good too! A year or two ago I was kindly gifted some white GHD straighteners by my parents and have used them religiously since. They work so well and I'd love to try their curlers too.
So, onto haircare. I think gifting someone a full set with shampoo, conditioner and a treatment is lovely as they get a really good feel for the products or a particular brand.
Redken do the best gift sets every year and they have a fantastic range of shampoo and conditioners to try. I'm currently using their Blondage range at the moment, but I've used the Redken Extreme range in the past too along with their One United Treatment Spray. The Redken Extreme Gift Set contains a shampoo, conditioner and the treatment and is perfect for those of you with dry or brittle hair that needs some extra love.
Another thing I think is nice as a gift is if you put together a bag of haircare goodies. Lee Stafford has a great range of individual products (as well as bundles) to suit many hair types such as blondes, dry hair, curly hair or those who love to style their locks.
I think the Lee Stafford Hair Apology Power Shots would make a lovely stocking filler and a great treat to use on Boxing Day if you're having a chilled one. The Lee Stafford Coco Loco Shine Oil would also be wonderful at adding some gloss to your hair or reviving the ends of hair the day after washing it. My mum would absolutely love the curl range, so she may find some of the above in her present for this Christmas!
---
So, that's my bodycare and haircare mini guide! I'll be covering some lifestyle gifts next, so please do check back!