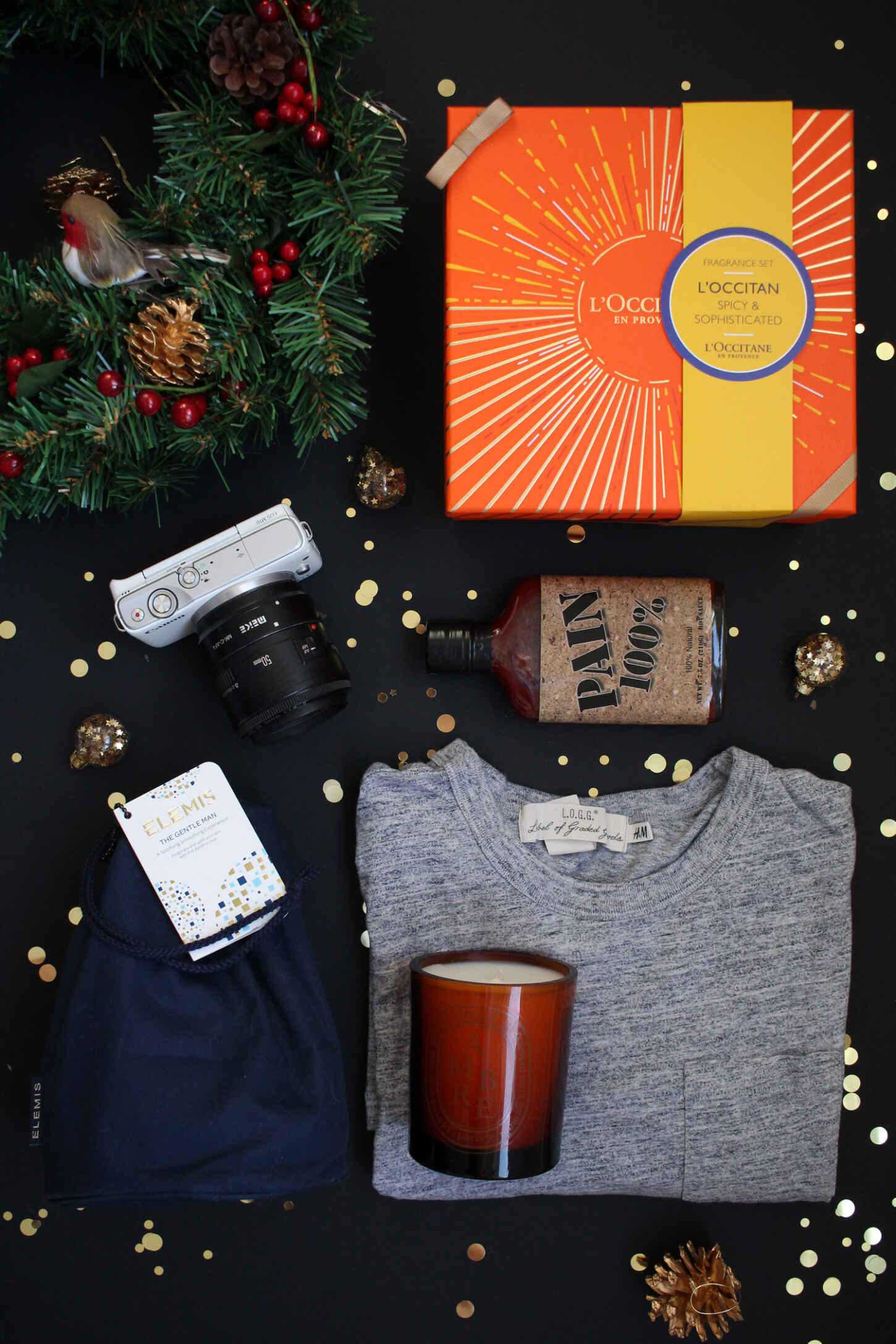 Guys can be so hard to buy for, right? I know whenever Phil's birthday rolls around, I have to think super hard on what to buy him because he never needs or really wants anything. I haven't even bought him anything so far this year as I just don't have a clue! When I'm putting this together, I will be partly doing my own shopping tbh. So, let's start the guide....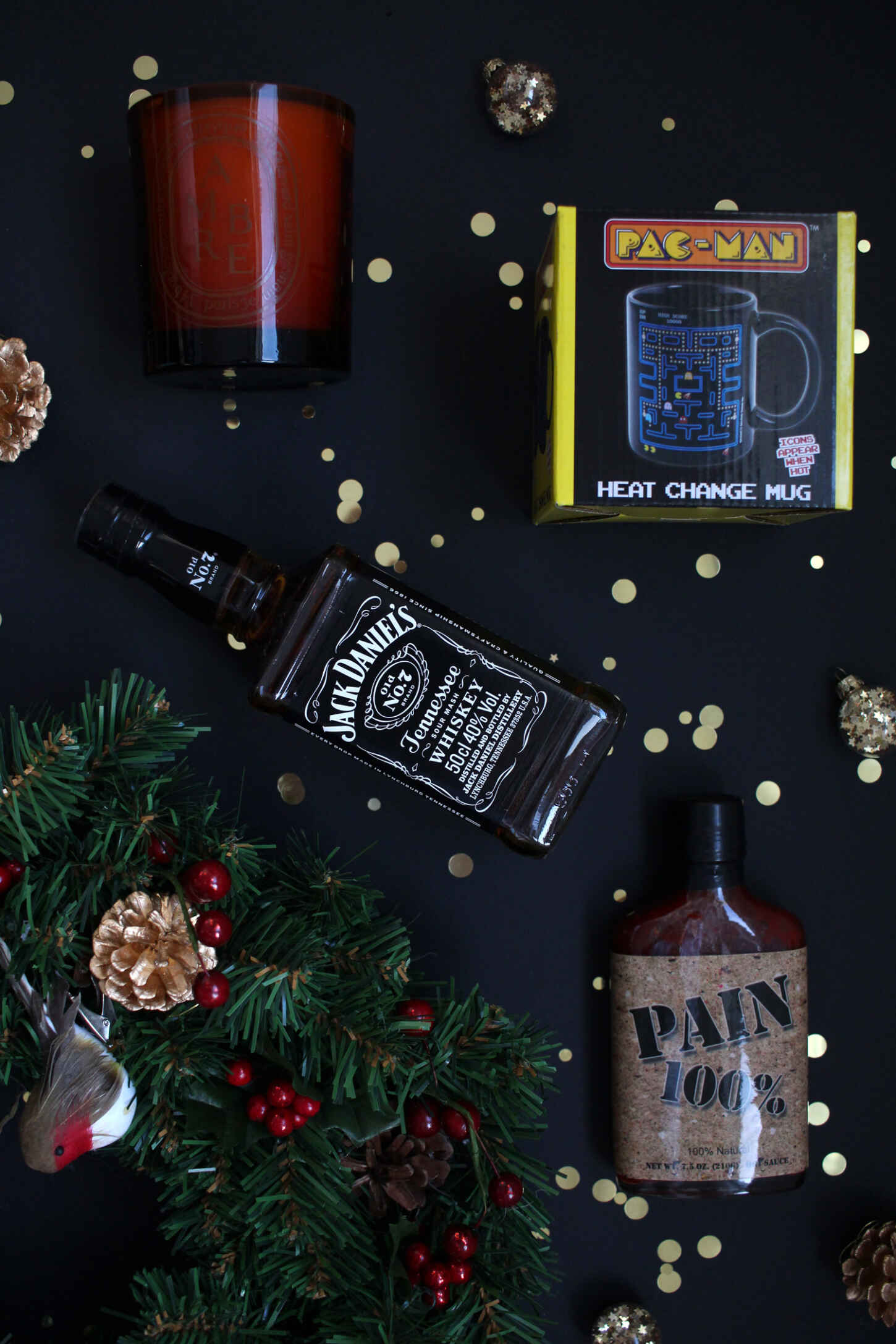 These are always my favourite things to buy and the things Phil hates the most. I love little bits of tatt (he can't stand them, he hates clutter) but I always manage to sneak some in ;)
Anyway, I feel like candles are such an underrated gift for guys. People always associate them with women and being all cosy which is typically a 'girly' thing, however there's so many more 'manly' scents out there for guys. I adore the Diptyque Ambre candle (it's my all time favourite) and it has such a warm, gorgeous scent. This is the only candle that Phil likes so there's one vote of confidence for ya!
I've got a bit of a thing for cute mugs, so this Pac-Man Heat Changing Mug is such a nice options. I love how the little ghosts pop up when you pour in a hot drink! Perfect level of novelty.
Next on the list is consumables ie food and drink. It's a bit of a typical fallback to rely on alcohol, but there's so many different types out there so they can make a great gift. I do love the classic Jack Daniels, but so many supermarkets stock less well known brands who have beautiful packaging and bottles. I also love buying some more unique foodie items (especially if I can eat them too...). My dad always get some sort of chilli based gift off me, as he's a bit of a heat-addict, so this Pain 100% Chilli Sauce will definitely be going to him!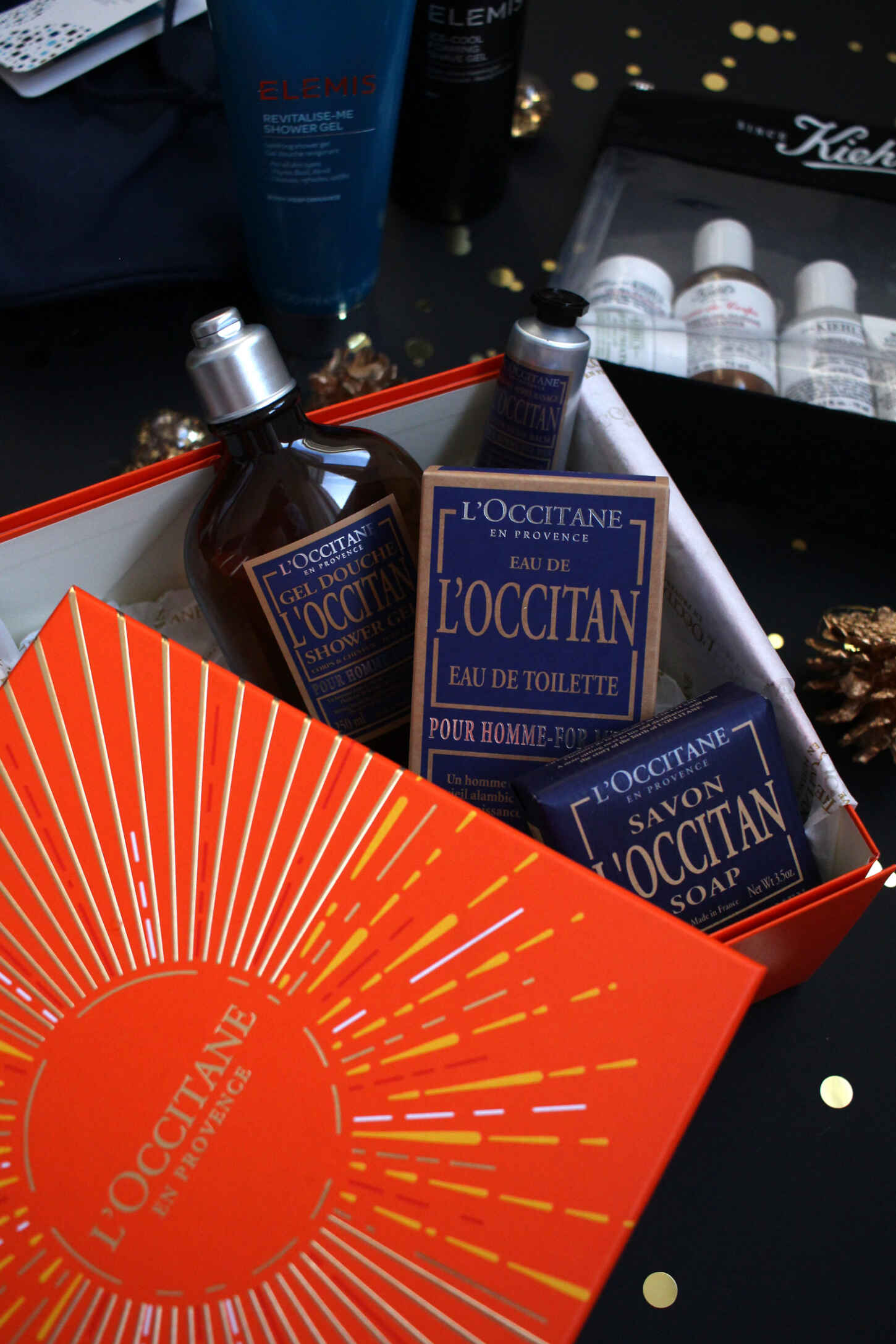 I think all of the blokes in my life are useless at buying beauty/grooming products, so it tends to be down to family members to get stuff for them at birthday's and Christmas.
I love the Elemis skincare sets and always (without fail) get some every single year, usually for my bro-in-law. The Elemis 'Gentle Man' Gift Set has the Revitalise-Me Shower Gel and the Ice-Cool Foaming Shave Gel so would make a great pick for pretty much every guy!
If you head over to Kiehl's, you can pick up some amazing treats too. I love how you can basically make up your perfect gift for someone in their classic red boxes or in the bags - perfect for the gym or someone who travels a lot! There's a range of great products to choose from - standard ones and ones aimed at guys too - so you're bound to find something ideal!
Finally, you've got to include a L'Occitane set, right? I am beyond obsessed with their gift sets, every year they just do the best boxes! The L'Occitane L'Occitan box contains four beautiful products that all smell amazing. You get the L'Occitan Eau de Toilette, the L'Occitan Soap, the L'Occitan Shower Gel and the L'Occitan After Shave Balm. Such a good combination of items and you barely need to wrap it, as it looks so good as it is.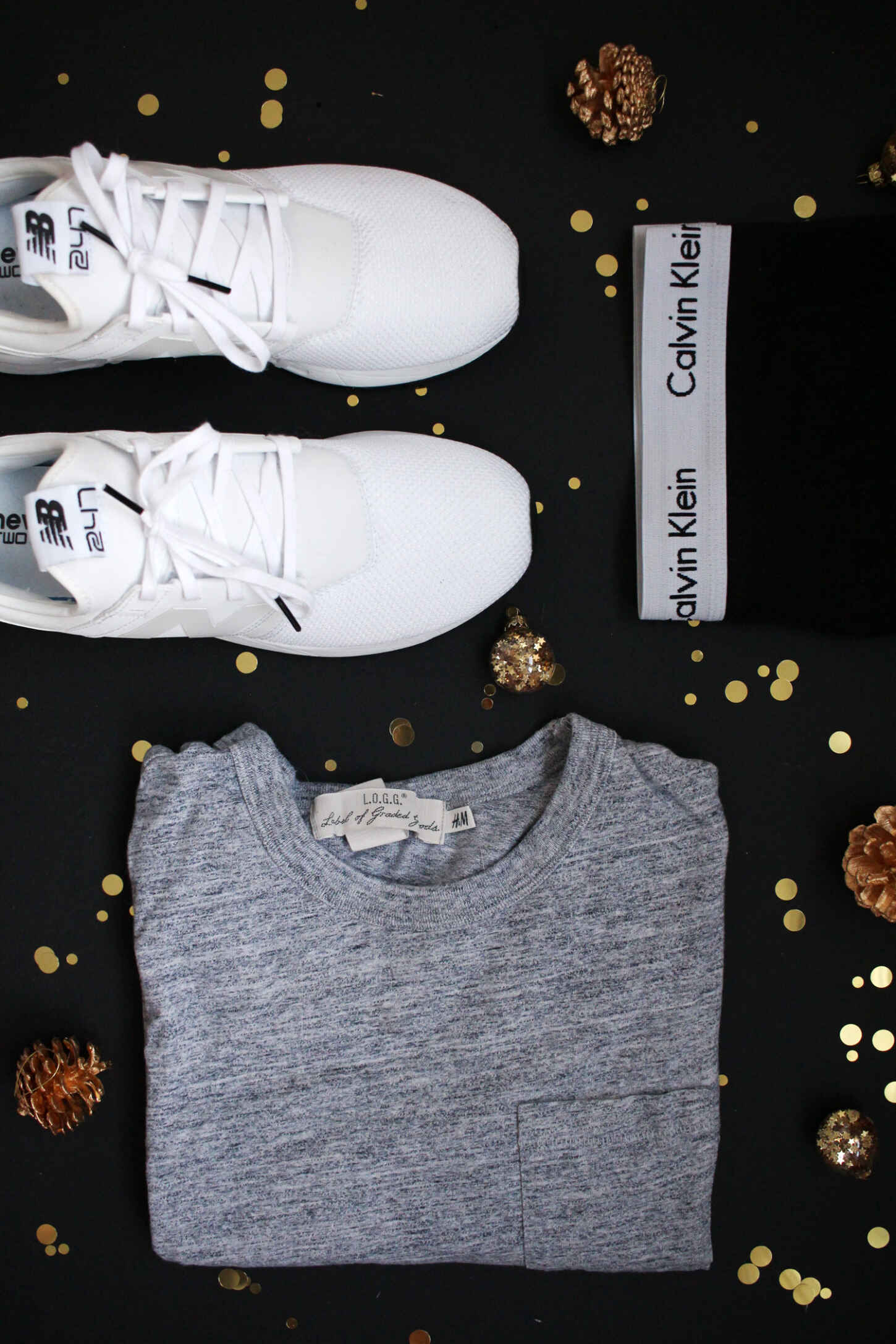 I swear Phil gets socks every single year and, even though he needs them, I always despair a little as I wish he would like more things but he's basically a shrug in human form when it comes to clothes! Some day I will get him more than plain tshirts from H&M...
So, if your guy likes his clobber, then I'll link a bunch of favourites below as, to be honest, there's not much else I can say about this section...

This is probably the section I know so little about, as being a web developer and general tech-obsessed bloke, my bf tends to know more about these things than me. You should see our house, it's full of wifi light bulbs, timers, motion detectors, Sonos speakers in every room... It's ridiculous.
Anyway! One sector I do know a little bit about is cameras and games consoles. If the guy in your life wants to take photos with something that's a bit more than his phone, but doesn't want a big DSLR or anything that's too much of a basic point and click, then the Canon M10 is such a great camera. You can buy it with the kit lens or buy it body only (as I did) so you can choose your own lenses. The 40mm or 24mm are great every day lenses and the 50mm is a fantastic all rounder for depth and pretty pics!
Now, if your guy is into consoles and is fine with Xbox over Playstation, then the new Xbox One S is a good, more affordable option as it's not too expensive compared to their usual prices. It also comes in white for those who are bothered about that and it doesn't take up much space - win win!