I think I only ever get bath and body products at Christmas and for that, I am extremely grateful. There's nothing like getting a fresh batch of luxurious feeling body creams and shower treats to set you up for the year ahead! In today's gift guide, I'll be talking you through a few indulgent bath and body treats to gift your loved ones this Christmas.
Mandara Spa are a brand I featured in last years guide and I'm so happy to talk about them again. They offer an amazing range of luxurious products but without the hefty price tag – plus their scents are to die for. I used the body butters a lot when I was on Roaccutane and I can confirm they make your skin so soft and silky. I think the honeymilk dream range is such a great pick for Christmas as it has that inviting warm scent which would be perfect for this time of year!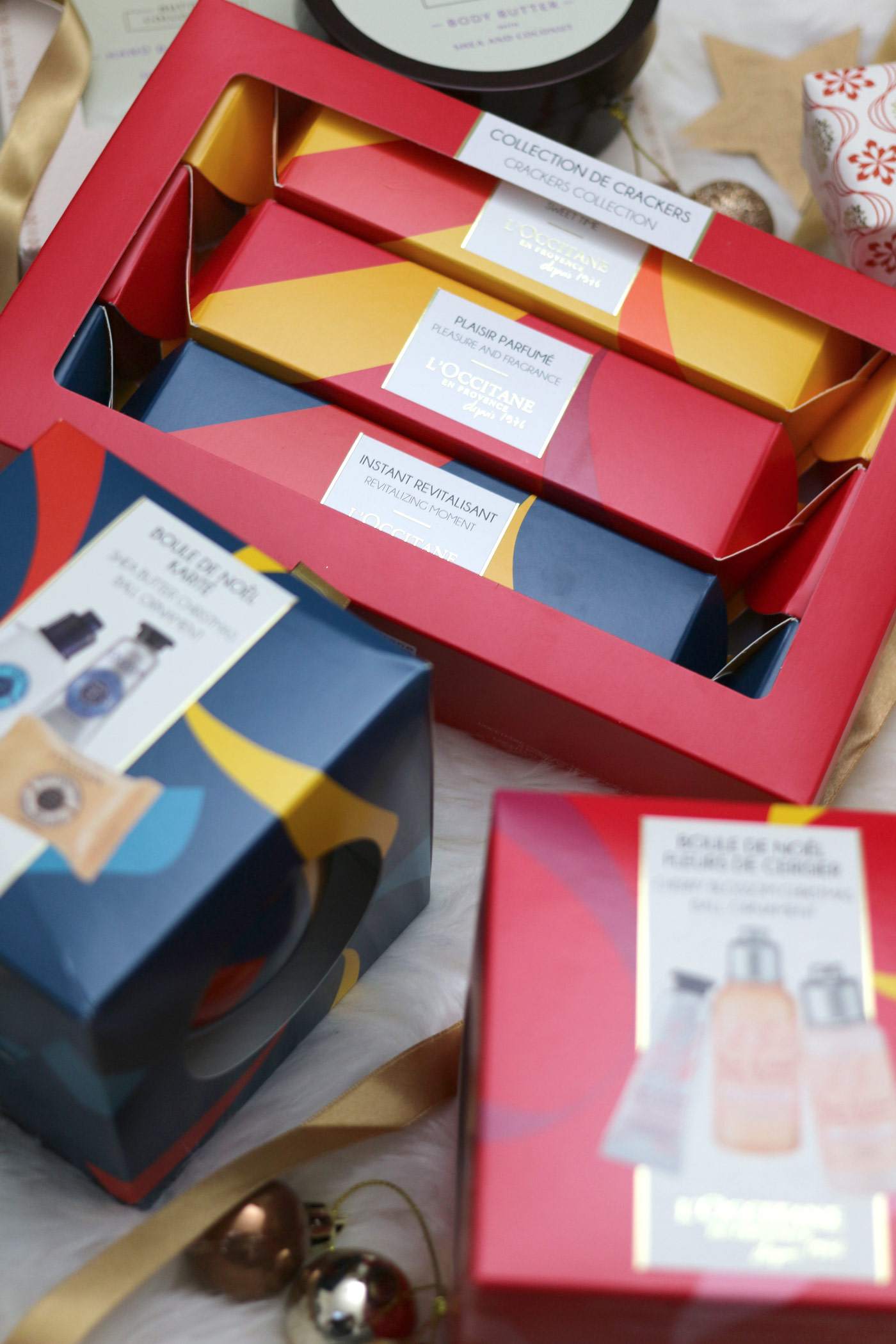 I don't think you can do Christmas without L'Occitane can you? They're a firm favourite in my family and for good reason, I mean have you tried the Almond range? It's heavenly! Anyway, they've got a huge range of amazing gifts this year from big sets to little stocking fillers and it's the latter I want to focus on. One favourite has to be the set of three L'Occitane crackers which contains three products each, you could totally split this up and give it to separate people as a little extra or gift the lot as more of a main present! There's also little L'Occitane Christmas tree style decorations in the form of these little boxes which have a bauble inside with three mini products. I think they have these for a variety of their scent ranges, so they'd be a good stocking filler or intro to the brand for someone!
Finally, we have the classics from Yardley and The English Soap Company. If you have someone who loves their traditional scents, then these two brands are definitely ones to check out. The Yardley English Lavender Soap and Talc set is perfect for a nana (or someone who just really loves lavender) as you get a beautifully decorated box to go with it. The English Soap Company cinnamon and orange soap has got to be the ultimate Christmas scent right? It would be a great stocking filler.
So that's my roundup of my favourite bath and body bits for Christmas presents!
Helen x