Welcome back to my gift guides! Now, I love getting gift sets at Christmas. Whether it's mini products or a good set in pretty packaging, I'm aaaall over it. So with this post, I'm sharing a few beauty gift sets that are totally worth a purchase if you're stuck on what you buy your mum or sister or friend (or yourself…)
I talked about how much I loved the Elemis packaging in my men's grooming gift guide, but I'll say it again: I adore it! The Elemis Radiant Moment Gift Set is so bright and colourful so would make a lovely present for someone, as they can totally reuse the packaging. In this gorgeous skincare set you get the Pro-Radiance Cream Cleanser, Fruit Active Rejuvenating Mask, Hydra-Boost Day Cream and Hydra-Nourish Night Cream. There's a mix of full size and deluxe travel size, so you can find some new faves!
Benefit are so well known for their Christmas sets and I adore the sweetie shop theme last year too. This year is more of a party theme, so out of the selection of amazing gifts they have on offer, I love the Benefit You're So Party Kit. In here, you get a full size Benefit Hoola and They're Real Mascara plus a mini (still a hefty size!) Benefit Hoola Lipgloss and Benefit Porefessional Primer. Such a good set, right?
You can't do Christmas without Soap and Glory! I love everything from the classic scent to their newer ranges (sugar crush – mm) so this Soap and Glory Bright and Bubbly set is such a great way to introduce someone to the brand. It contains four of their bestsellers: Clean on Me, The Righteous Butter, Scrub of your Life and Hand Food in really great sizes, so is a great set, on 3 for 2 at Boots and only £10!
L'Occitane is one of my favourite places for gift sets, as they're always beautifully presented and the box alone is a bit of a gift in itself. I love the Almond and Shea butter scents, so this L'Occitane Nourishing Shea Butter Collection is one that I highly rate. Look how many products you get! There's a Foot Cream, a Hand Cream, an Ultra Rich Body Cream, a Shower Cream and a Soap. Such a gorgeous gift for someone!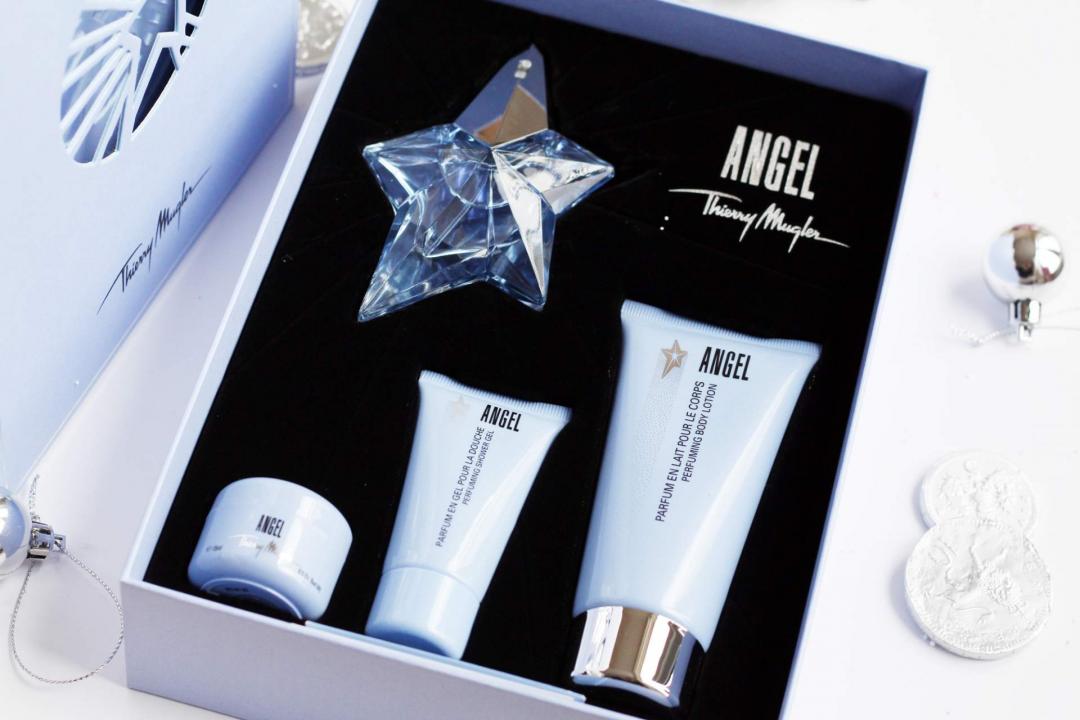 Finally, for those perfume lovers on your gift list, Thierry Mugler Angel is such a classic scent and one I think pretty much everyone has sprayed at some point. This set contains a 25ml perfume, a body lotion, a shower gel and a body cream. I love the shape of the bottle and the set itself is beautifully presented, plus the sweet scent is one so many people will adore!
What gift sets are you loving this year?
Helen x
ps. check out these blogs: Ok But First Coffee and Carly Wynn!