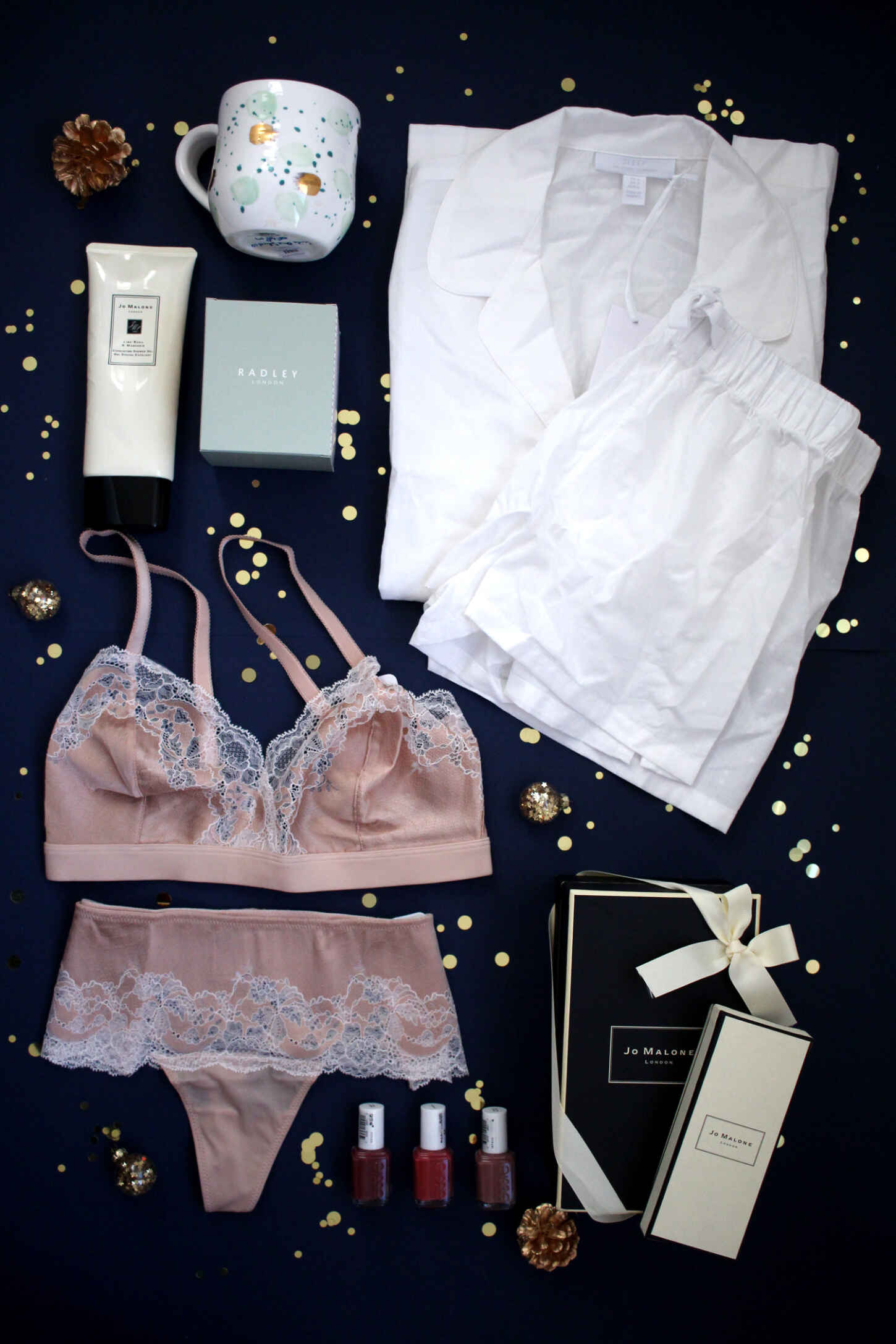 Welcome to five days of Christmas! Monday to Friday this week, I will be posting a different gift guide to inspire your Christmas purchases if you haven't quite started your shopping... like me, this is basically a guide for me.
In today's guide we're talking all things girly and pampering and pretty. Little indulgences, if you will. I had a think about your stereotypical girly wants and decided candles, nice pjs, pretty lingerie, delicate jewellery, copious cups of tea and nail polish are definitely the way to go! Ill also include a few of my favourite pics in each section, too, so let's get on with the guide...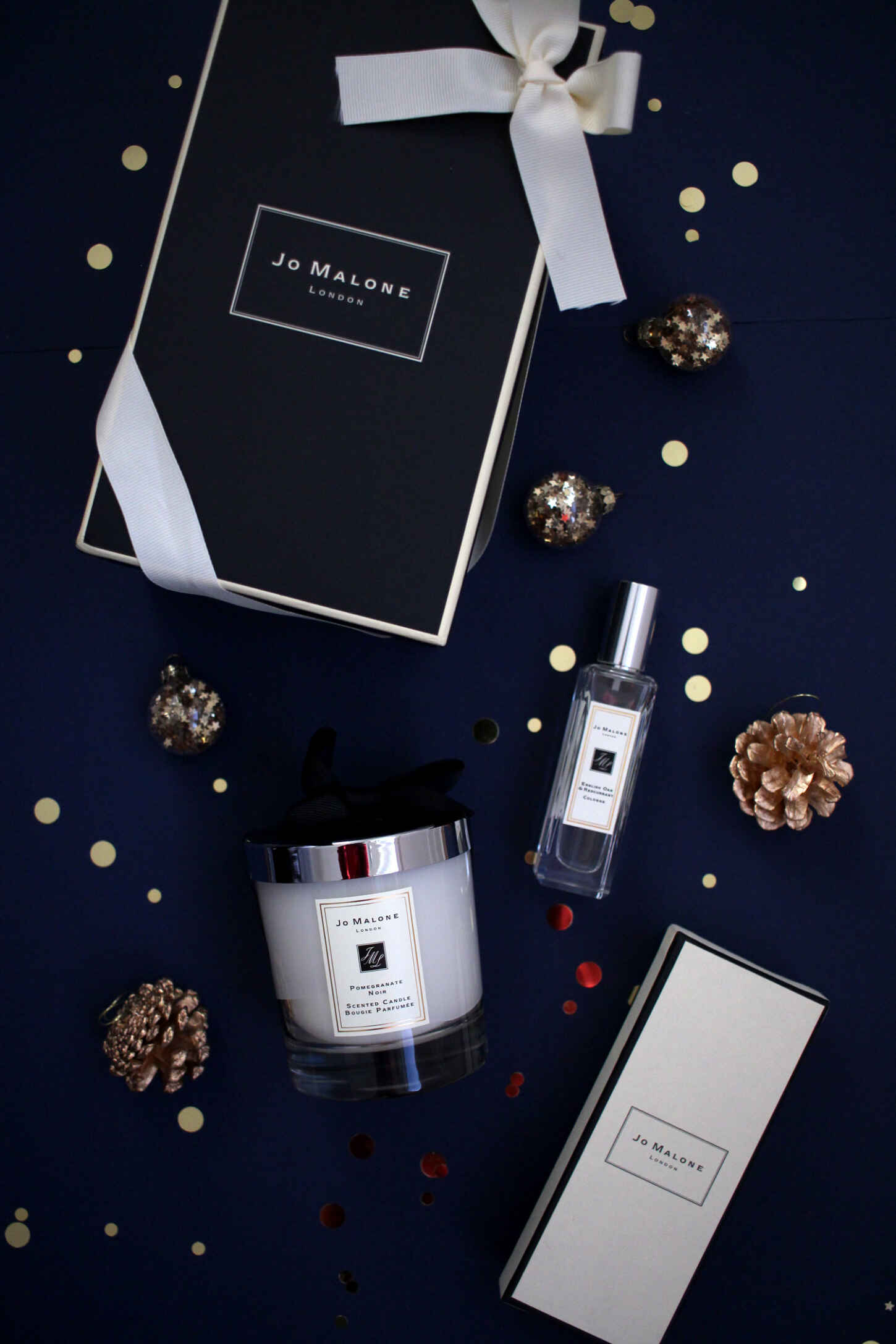 You can't really go wrong with candles and perfume, can you? I have my favourites at Christmas and, I'll be honest, Jo Malone is always my number one. There's just something so luxurious about the brand - from their packaging to the glass bottles and jars - that screams perfect Christmas present to me. They may not be the cheapest, but they certainly have the wow factor.
For candles, this year I've went with the classic Pomegranate Noir. It's a very popular scent, but one I've never actually had in candle form. I was gifted the Sweet Almond and Macaroon fragrance before (it smells like cherry bakewell tarts) and that sort of kicked off my obsession with the Jo Malone home scents. I will definitely pick that one up again this year I think, as I love how you can smell it even if it's not lit.
As for perfumes, I do have a few of the Jo Malone scents. From their latest collection, the Jo Malone English Oak and Redcurrant is such a beautiful Autumn scent. It's fresh but has warm, woody (ish) undertone which adds depth to the fragrance. My favourite is the more intense Velvet Rose and Oud which is a gorgeous heavy scent, and the Wood Sage and Sea Salt perfume is perfect for Summer. They have so much to pick from though, so you're bound to find something you love.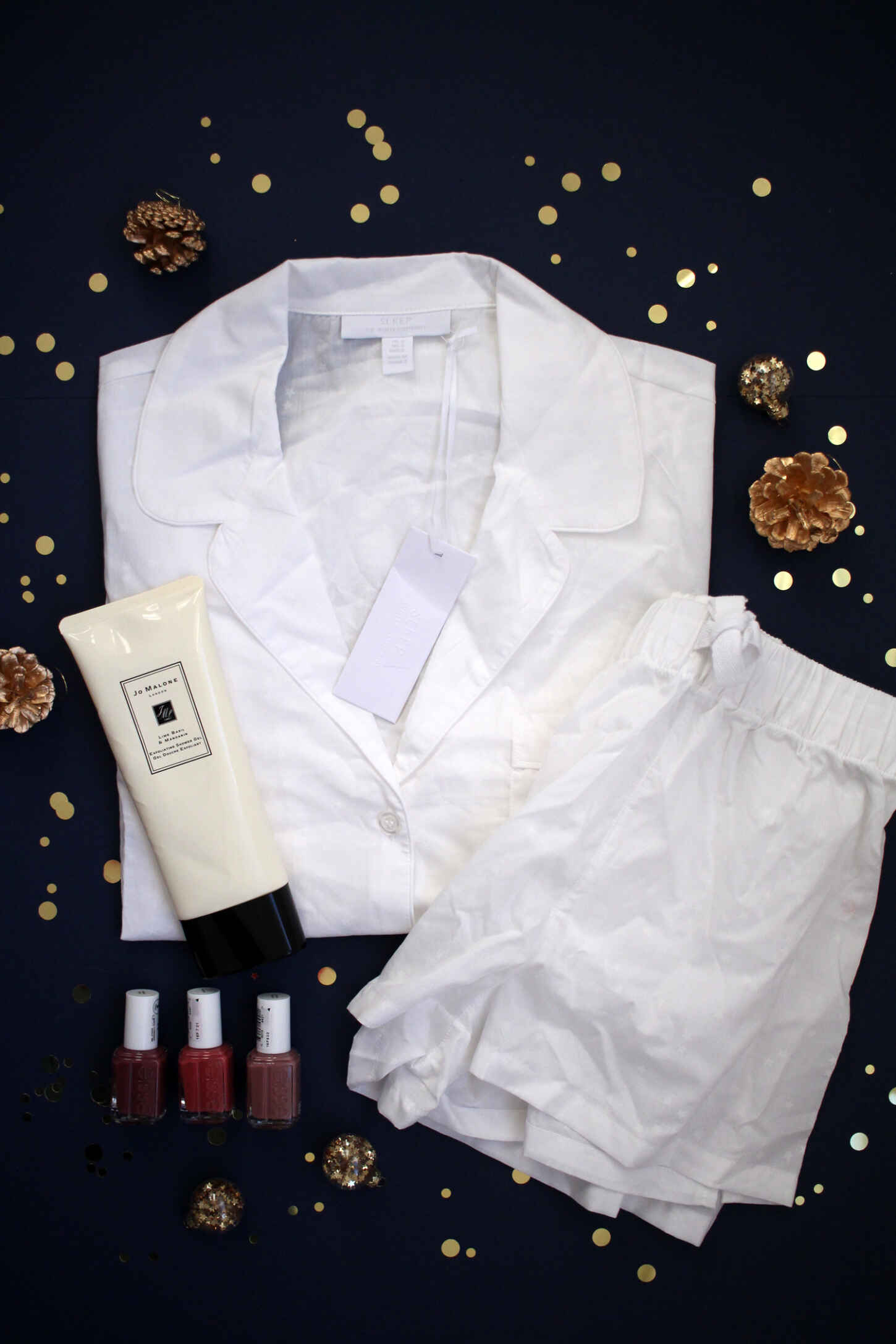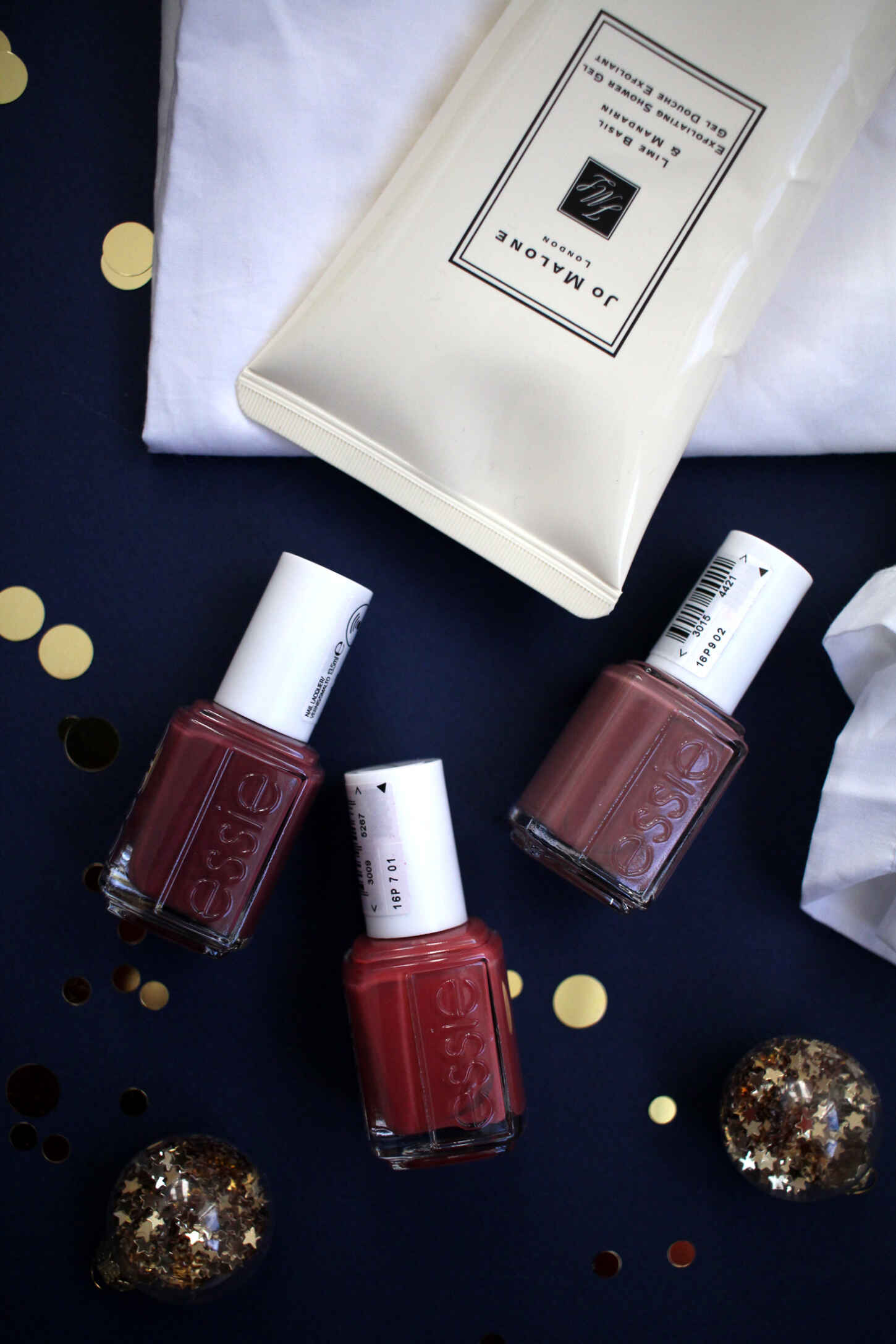 Who doesn't love a good pamper? Once a week, I always have a super hot shower, slather on loads of body moisturiser and paint my nails. It's blissful and I treat it as a form of therapy (and have done for years).
Obviously pj's play a huge part in the cosy factor, so getting yourself or a loved one a beautiful set is always a lovely thing to do. Whether you're into fully-covered long pjs, lil shorts or wearing something a bit more skimpy, they make such amazing gifts and I always ask for a pair of pj's every Christmas. My current favourite ones are from The White Company and they're soft cotton with teeny white stars all over them, but you can find pretty pairs everywhere. See below for my pics!
In the shower, I love using the (yes, more) Jo Malone Lime Basil and Mandarin Exfoliating Shower Gel which makes the whole thing a much nicer experience. You can smell it for ages afterwards too, so it's gorgeous to use.
Finally, there's nothing like a fresh coat of polish so if you do your nails yourself, then these very A/W appropriate Essie polishes will be right up your street. Left to right we have Essie Angora Cardi (a rich mauve-purple), Essie In Stitches (a dark dusty pink) and Essie Clothing Optional (a pretty mauve-nude).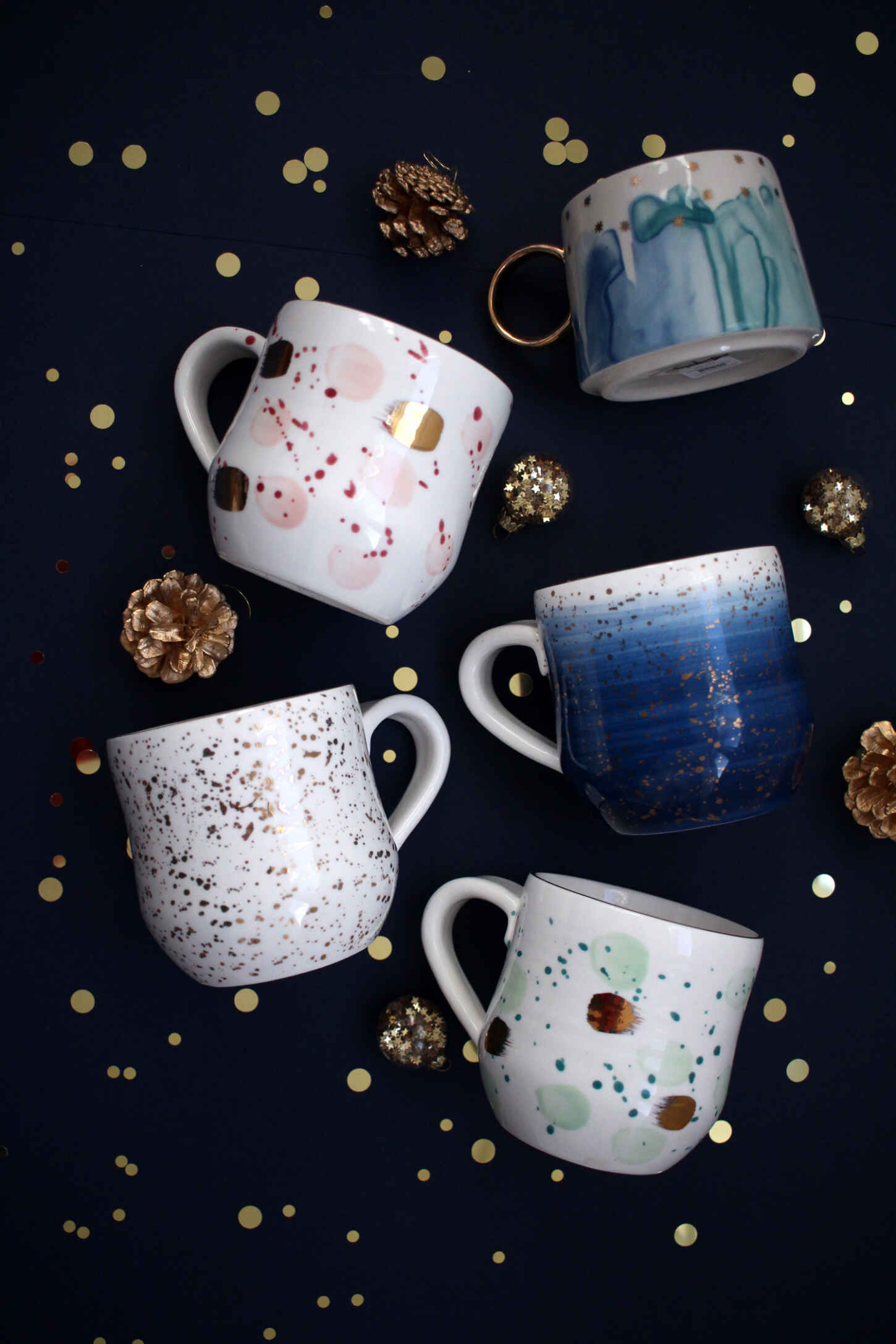 Until the about February this year, I never had tea. Not even on days when I was super tired (I didn't realise the caffeine goodness of tea, silly me) or needed a lovely warm drink, tea was not for me. When I was decorating the house, it was so cold and I ended up with a three-a-day habit, so now I can't function on a morning without a cuppa.
So, to go along with this (and my new kitchen in January) I've been addicted to looking for new mugs. I always feel like they're such a nice gift for someone as sometimes they're quite pricey but they're so useful! Practical and pretty presents, people.
I picked up the above from Anthropologie, but there's so many pretty cups, mugs and tea sets out there (one coming in tomorrow's guide!). I really love the detail on the one above, as I think the gold makes them look extra special. The perfect festive gift!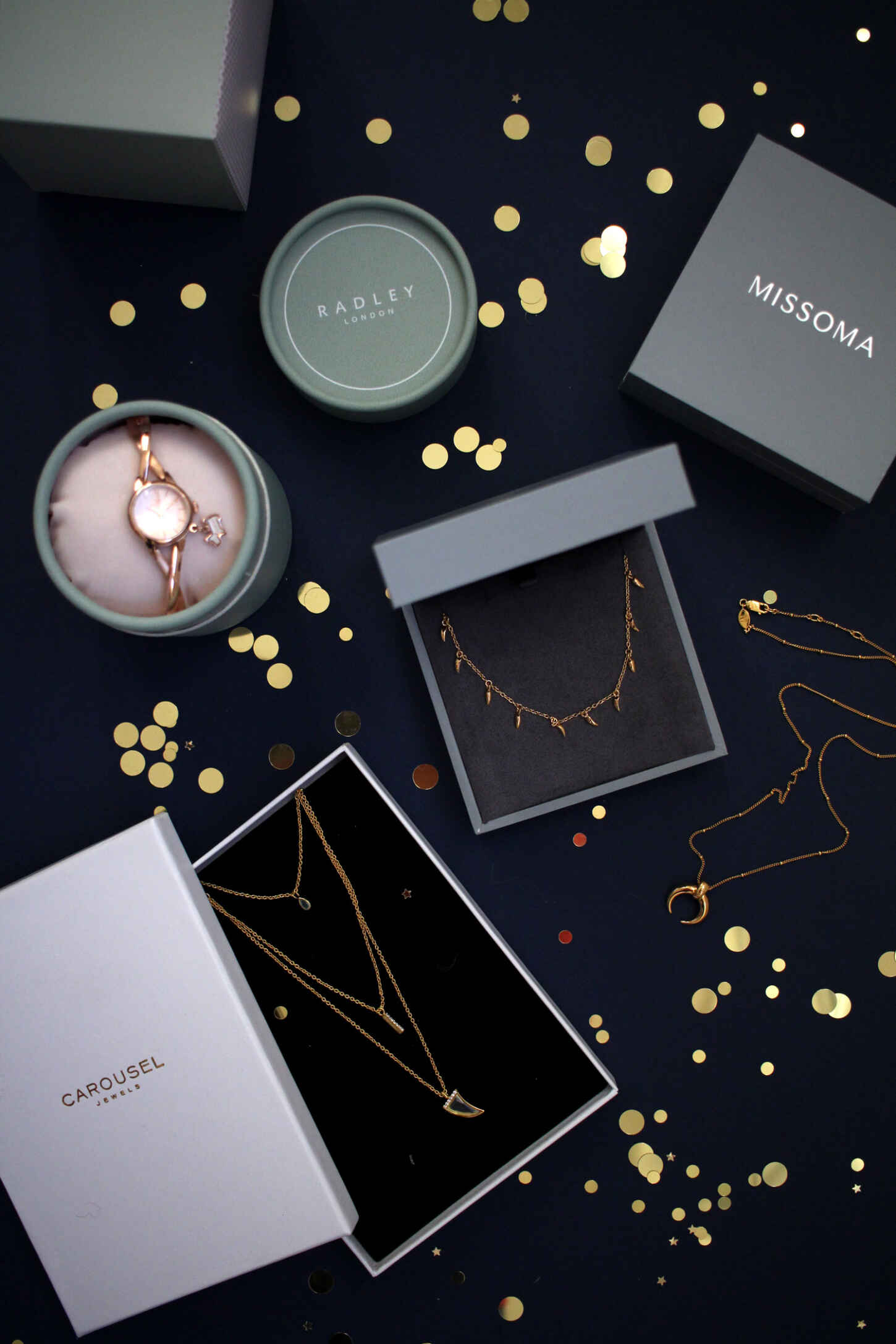 Jewellery is something I don't often buy myself as it's something that's sometimes quite pricey, so it's so lovely when you get it as a gift! It's also nice to associate it with a year or person (let's assume everyone is having good memories, shall we?) so it feels more special when you wear it.
There's so many amazing jewellery brands out there these days, so I thought I would share a few of my favourites!
You can't go wrong with Missoma. I love their collections with Lucy Williams (ie my favourite style blogger) and their own work too - such gorgeous pieces! I hadn't bought myself any jewellery for a year, so I got the mini fang necklace and the large horn pendant. I've been wearing them non-stop since they arrived, so I think they would make amazing gifts.
Next is a necklace from a smaller brand: Carousel Jewels. They do some seriously beautiful jewellery and there's something for everyone. This multi-layered necklace is gorgeous and would look great with so many outfits! Such a perfect choice for someone.
Finally, everyone needs a watch, right? Radley are such a classic brand and one worth investing in when it comes to small accessories and jewellery. This rose gold watch, from Browns Family Jewellers, would make a beautiful gift for someone of any age as it's such a timeless design! I love the cross over design and the little charm, it's such a classic piece and would look amazing for years to come.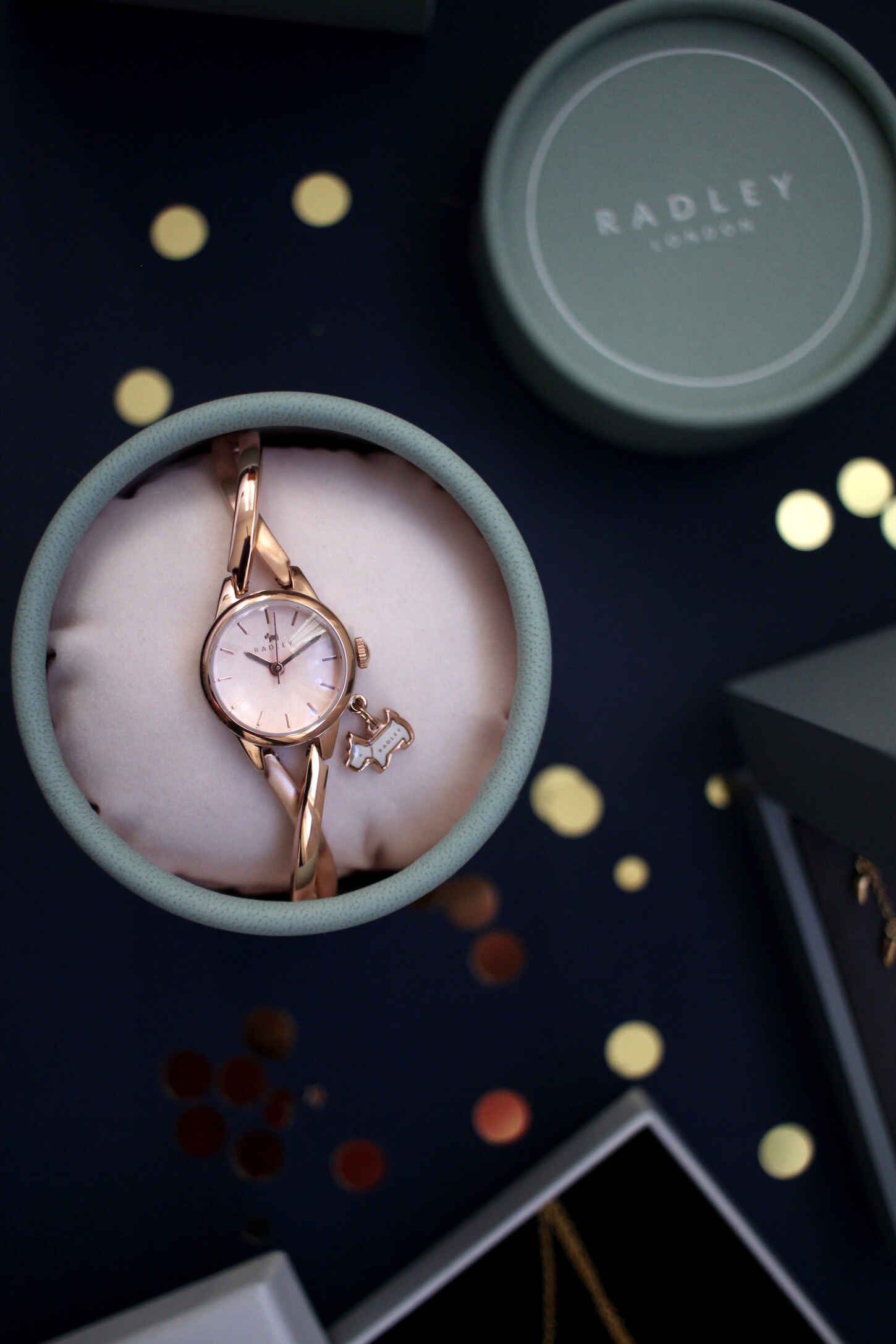 I'm really rubbish at buying underwear, so it's always nice when someone decides to treat you to some new sets! Wacoal has some really beautiful lingerie in their current collection. From pretty, delicate lace numbers like the ones above to more sexy options, there's so many gorgeous styles to pick from. I love the two above, as they're perfect for every day and for more special occasions - plus they're extremely comfortable! Win win.
Here's some of my other favourite lingerie, because underwear presents are the best kinds of presents.