Another day, another gift guide! I'm really loving writing all of these as if there's one thing I love it's gifts. Not for me, however, as I always feel insanely guilty when people buy me things, more giving them to other people. It makes me so happy! Anyway, in today's post I'm going to be talking about perfume and haircare – two of my favourite categories!
First up is perfume! Starting left to right, Michael Kors Wonderlist Eau de Parfum is the latest in his entourage and makes a perfect gift for Christmas. A mix of bergamot, mandarin, almond milk on top and drying down to sandalwood cashmeran wood, this uplifting yet earthy perfume would suit a lot of people! Next we have a the latest edition of a YSL fave and it's Yves Saint Laurent Black Opium Nuit Blanche. This perfume focuses on notes of white coffee, flowers and white musks so if you love the original, then give this one a go!
A new release from DKNY, the DKNY Be Tempted Eau de Parfum nods towards the oriental yet still fruity side of things with notes of blackcurrent, rose and patchouli. I'll be keeping this one for myself I think! Next we have the campaign that everyone recognises and it's Gigi for Tommy Hilfiger The Girl Eau de Toilette – a light and fresh fragrance with hints of pear, jasmine and cashmere.
Aaand, lastly, you can't go wrong with a classic and the Mugler Angel gift set is such a winner. You get a 50ml bottle plus perfumed shower gel and body lotion – ideal for someone who likes to smell like a dream 24/7!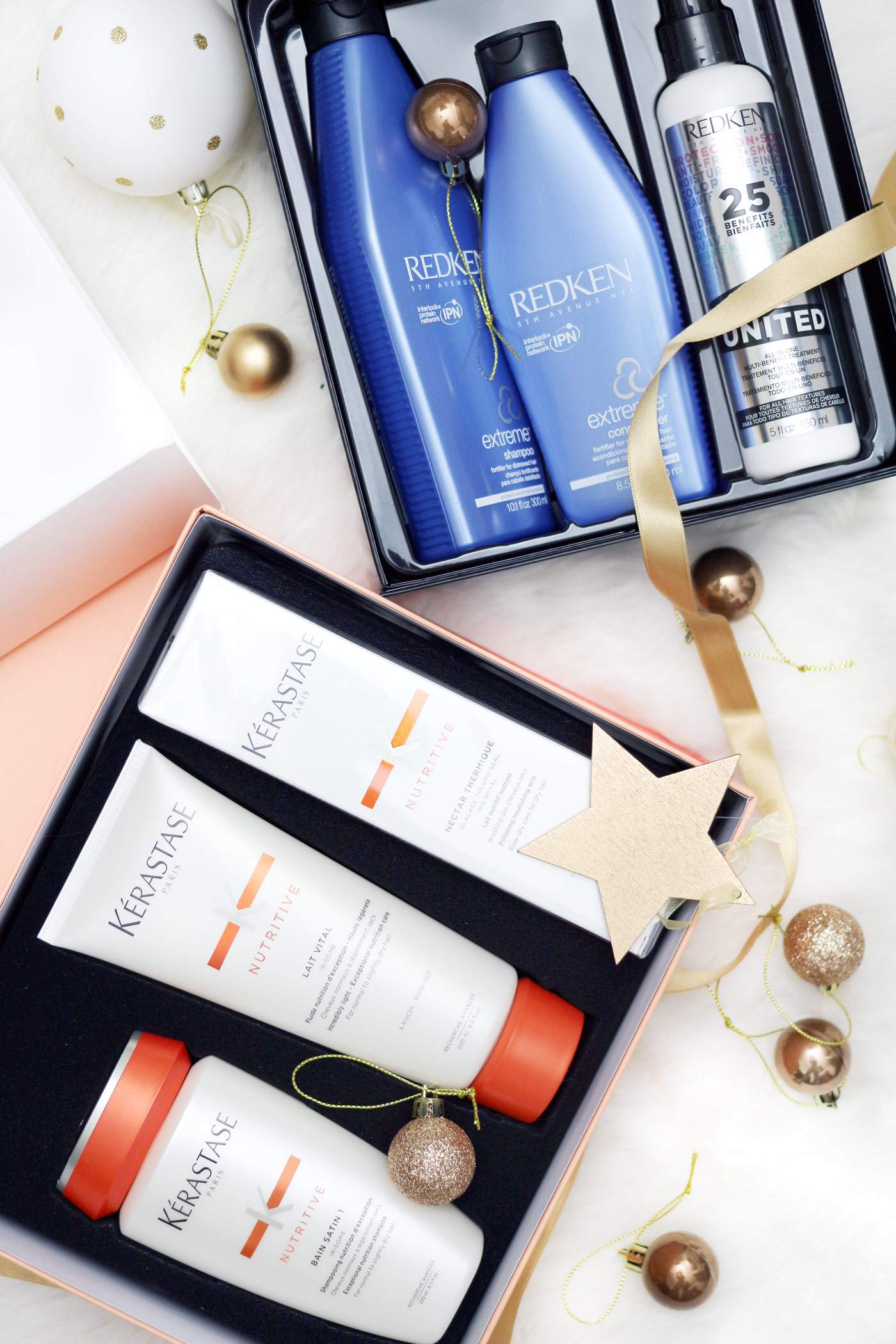 Next we have two amazing gift sets from two haircare brands that I really love. I've used the Redken Extreme range before and totally rate it for it's anti-snap power, but if you want to introduce someone to the brand, take a look at their gift set offerings this Christmas. You can get the Redken Extreme shampoo and conditioner, plus their all-in-one multi-treatment which will look after your locks right through 2017.
Next on the list is a salon exclusive and it's the Kerastase Nutritive Gift Set containing their Bain Satin 1 shampoo, their Lait Vital – a light but hydrating conditioning treatment and finally the Nectar Thermique, which is a leave-in treatment to protect hair against heat and to retain moisture. I remember using this range in my old hairdressers and I loved it, so I may have to snag this one for myself!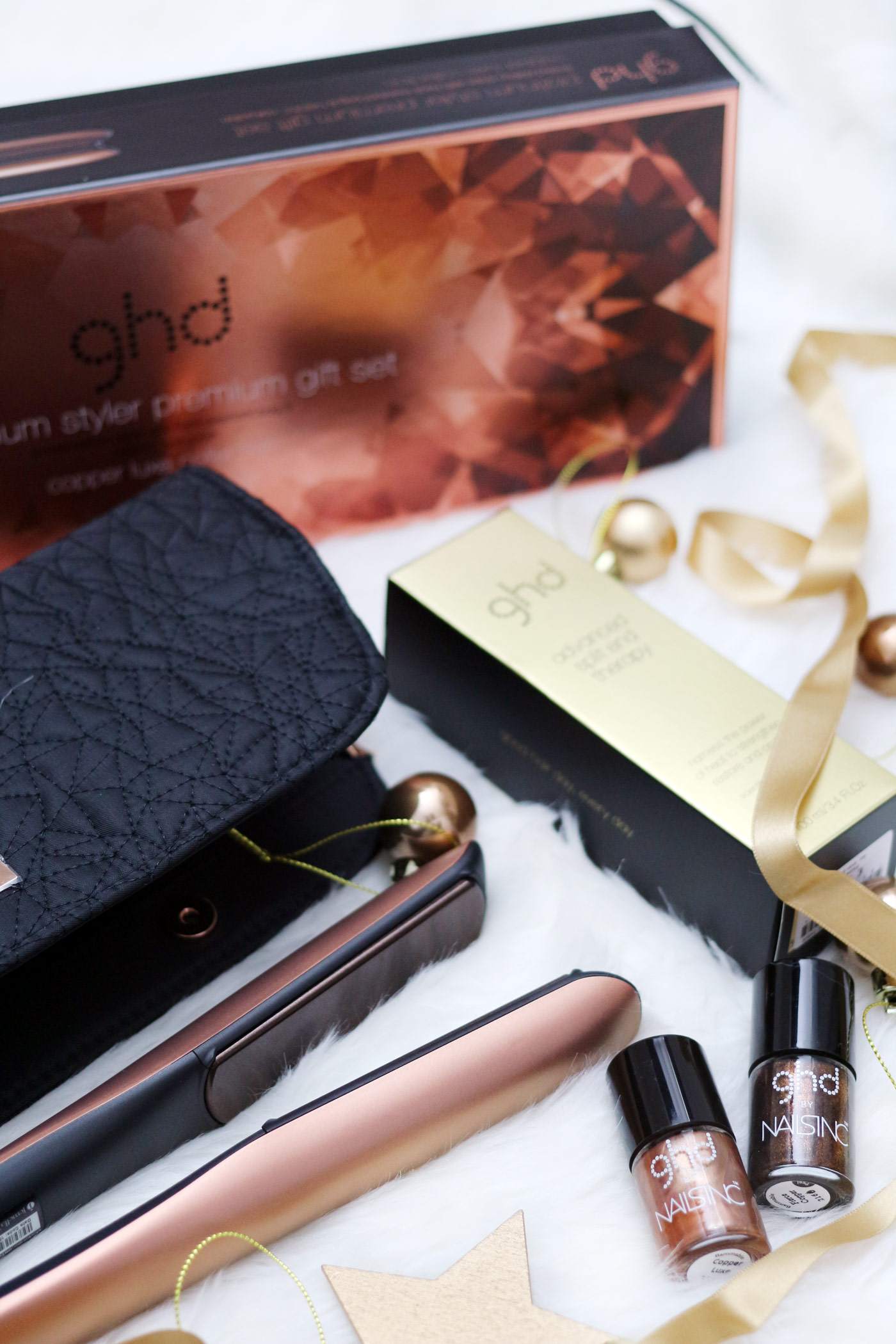 And finally, you can't do Christmas without GHD and their new Copper Luxe range is just beyond gorgeous! I mean, look at it! Imagine finding that under the tree? Gushing aside, the GHD Copper Luxe Platinum Styler Premium Gift Set is no.1 on my list of 'excellent gifts' this season. This top of the range straightener uses tri-zone technology to make sure the temperature is maintained throughout the styling process, giving you smooth and sleek locks with minimum effort. The wishbone style hinge means you get more control to style with and you can achieve most looks with only one sweep – how amazing! Along with this you also get a heat-proof pouch to keep it in, plus two exclusive Nails Inc polishes just to top everything off! If you're looking for that special present for someone, then definitely consider this beauty.
Do you like getting haircare or perfume for Christmas? Anything off this list you like?
Helen