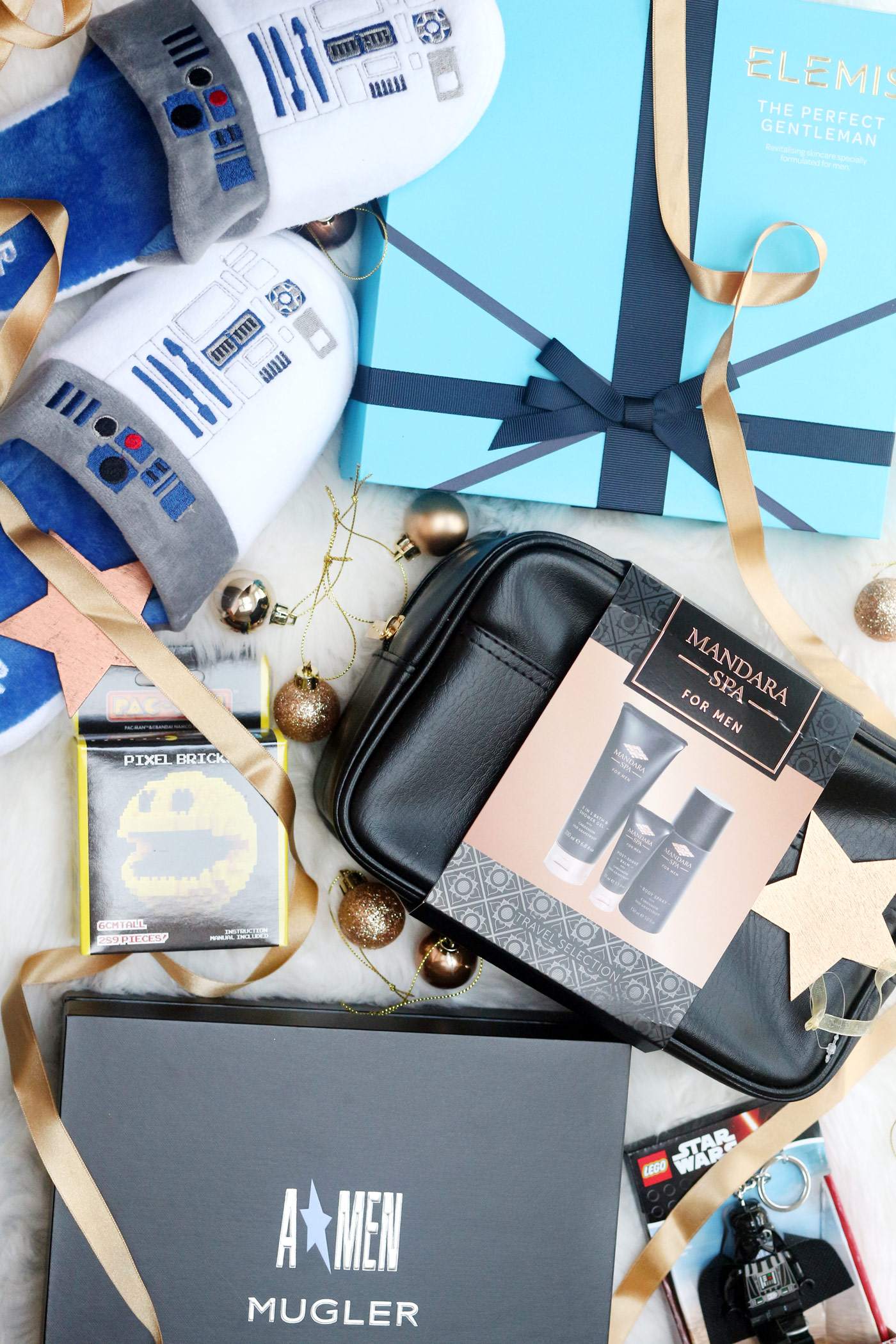 And today we have my final gift guide! I've decided to put this last as I know guys are hard to buy for and some of you may still be struggling. It's tough when they don't like sports or typical 'guy' stuff, so I thought I would do a mix of grooming bits and some nerdy bits as suggestions.
First, Elemis always do the best gift sets every year and this one is no exception. The Elemis The Perfect Gentlemen gift set has three products in it; a shower gel, a foaming shaving gel and a daily moisturiser. It's the perfect intro to the brand and ideal for a guy who is useless at buying their own products (looks at boyfriend), as this set should last a good few months!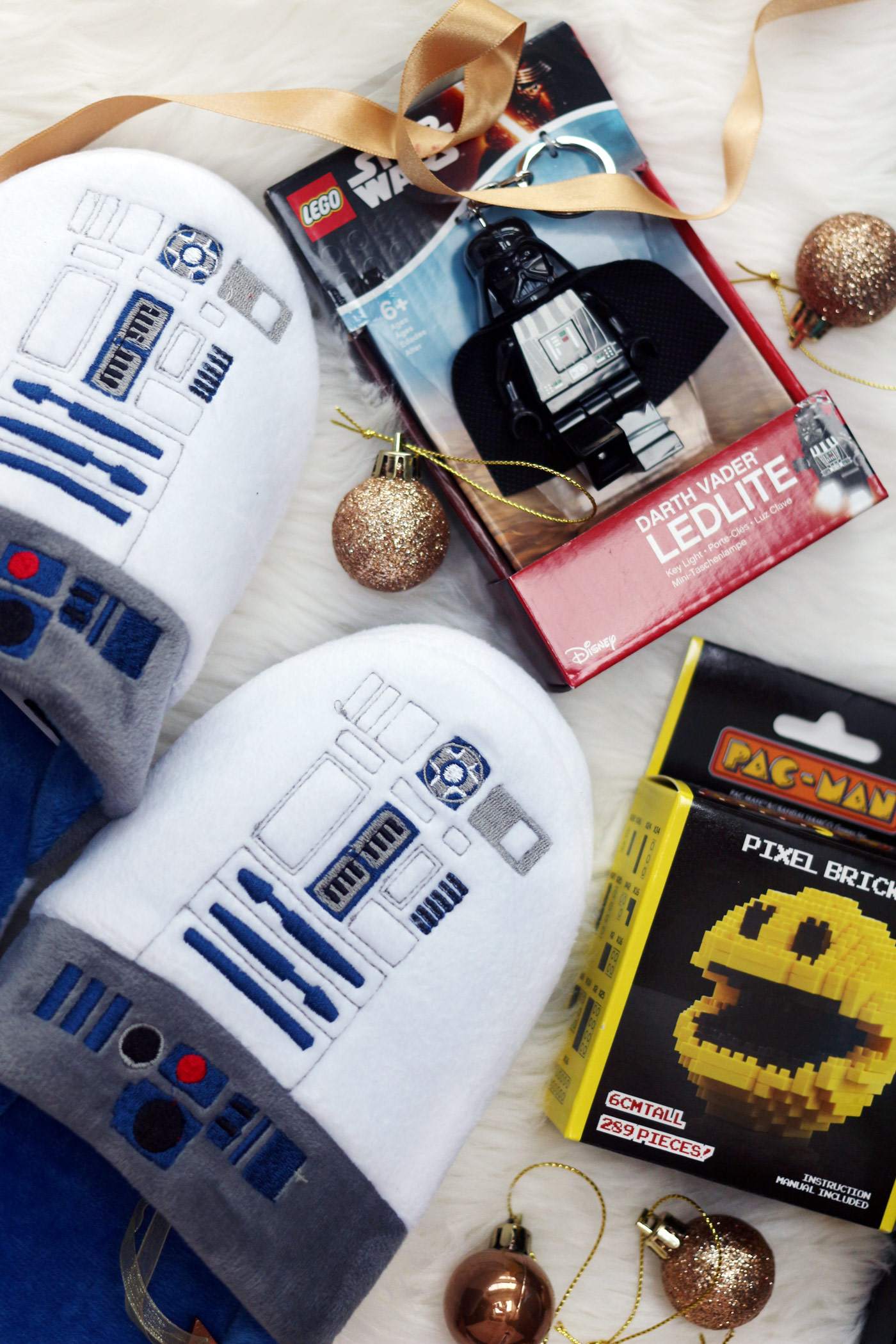 Little stocking fillers are always my favourite things to buy and there's nothing like some nerdy, themed gifts to throw in as extras. I love Truffle Shuffle for some retro suggestions and I think the three above are such perfect picks! From Star Wards R2D2 slippers to a Build Your Own Pacman kit to a little Star Wars Lego Darth Vader Keyring with a cute light, there's so many items to choose from!
Finally, you can't go wrong with some good aftershave and the Thierry Mugler A*Men gift set is a great choice. It's woody with notes of cedar, with splash mint and deep coffee and lots of gorgeous smelling scents – it's truly lovely! Lastly, the Mandara Spa for Men Travel Selection is a great bag of grooming products with a post-shave balm, a body spray and a shower gel. It comes in a great faux leather bag which would be perfect for guys on the go too!
What are you buying your blokes in your life?
Helen