[PR product + affiliate links]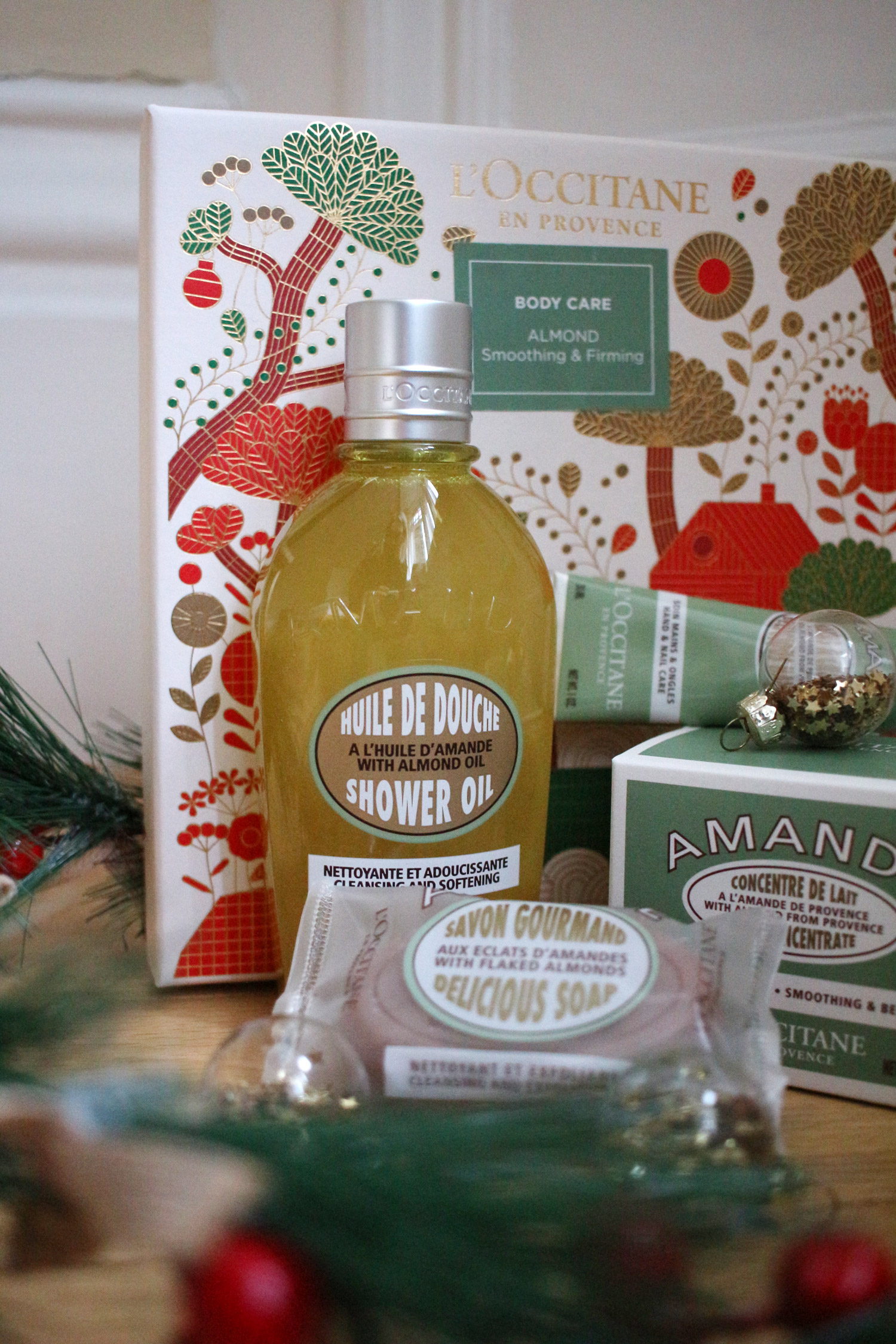 L'Occitane Almond Gift Set
Christmas isn't Christmas without a gift set from L'Occitane (in my opinion), so of course I'll be bringing you several posts with this years offering from the brand. I've been such a huge fan of L'Occitane for over 10 years now and can fully vouch for how beautiful not only their gifts are, but how well the products themselves work. I'm sure any giftee would be oh so pleased with anything from this iconic French brand.
Anyway, today I'm covering the L'Occitane Almond Body Care Collection which contains four products from the Almond range. If you haven't tried this range yet, you need to. Think of warm, sweet but not overly so, fresh marzipan. Honestly, it's so good. So, onto the details: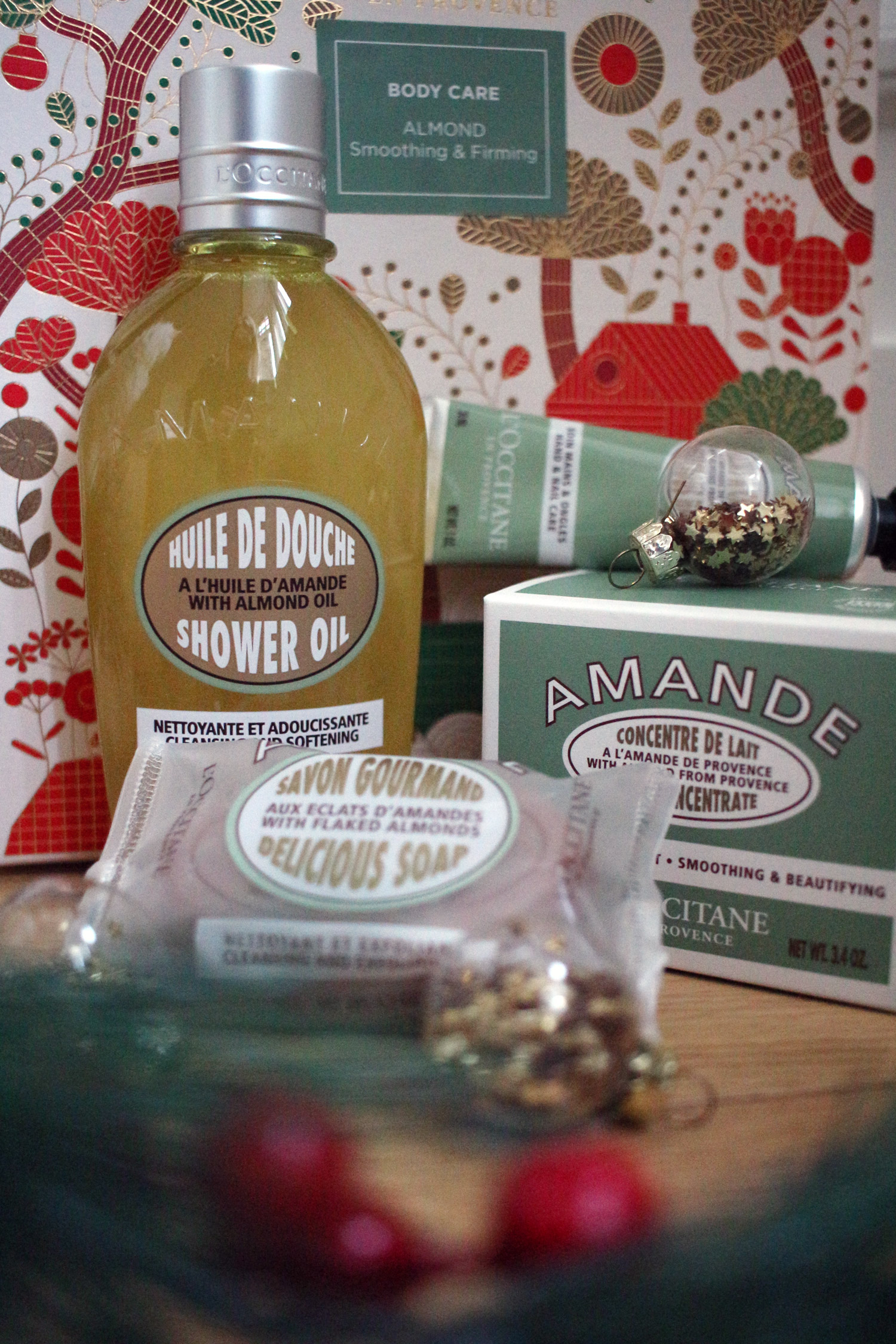 250ml Almond Shower Oil
A bestseller for a reason, this shower oil transforms from oil to milk on the skin and cleanses while leaving a beautiful almond scent.
100ml Almond Milk Concentrate
As someone who uses body moisturiser every day, I adore the Almond Milk Concentrate. It's a lovely moisturiser which hydrates skin but sinks in quickly so you can get on with your day.
50g Almond Delicious Soap
Perfect for the side of the bathroom sink, you've got to love a solid soap! Especially when it smells this good.
30ml Almond Delicious Hands
The L'Occitane hand creams are amazing and I've been slathering them on for the last 8 years or so. This Almond one is the perfect size for taking with your in your bag or keeping on your bedside table.
...All wrapped up in a beautifully decorated gift box!
So that's the L'Occitane Almond Body Care Collection gift set. It's such a lovely gift to give someone for Christmas if they're new to the brand as a whole or just the Almond range, or just as a treat! I'll definitely be picking up another set for my mum for Christmas.