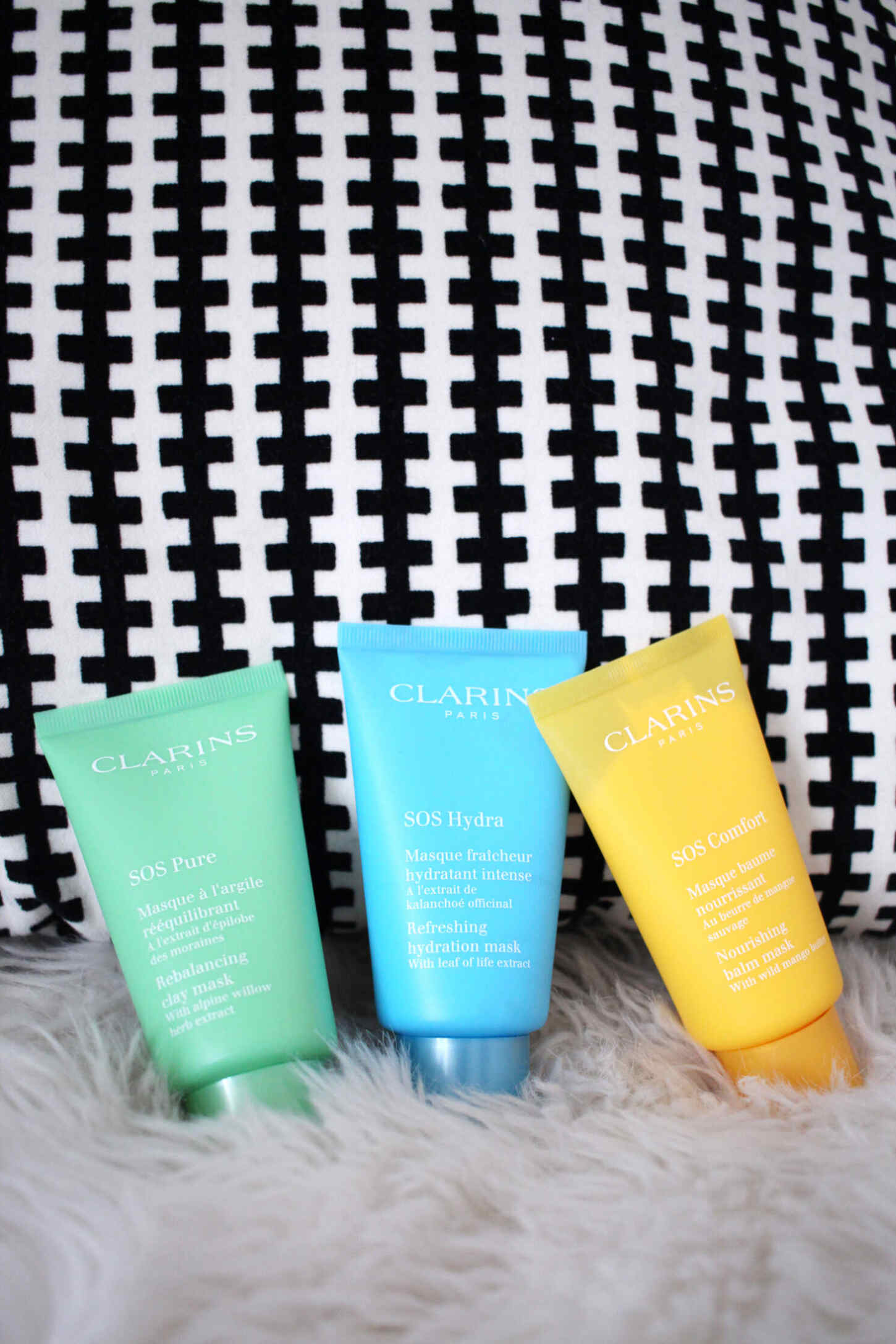 Clarins SOS Face Masks
I am partial to a good face mask, so when I saw Clarins was releasing three newbies, I was 100% down to test them all out. Designed to give your skin a boost in just 10 minutes, the three masks all contain plant extracts and solve all of your SOS problems.
CLARINS SOS HYDRA REFRESHING HYDRATION MASK | If your skin is feeling a little dry or could do with a hydrating boost twice a week, then this is the mask for you. It has a lighter gel formula and has an instantly moisturising effect on the skin, but it really works its magic after 10 minutes. I love using this one after being out in the sun or if I haven't been drinking enough water, as it really combats those little dehydration lines and makes skin look plump again!
CLARINS SOS PURE REBALANCING CLAY MASK | For those of you who suffer from congested skin, a dull complexion or you just want your skin to have a bit of a deep clean then this one is for you. The green-tinted mask uses white and green clay to draw out sebum from the pores and leaves it looking bright, cleansed and matte. Using a clay-based mask once a week makes such a huge difference to my skin, so this one is my number one choice.
CLARINS SOS COMFORT NOURISHING BALM MASK | If your skin is in dire need of some TLC then you may want to opt for this beauty of a mask. It's an ultra-rich balm texture and uses wild mango butter to deeply nourish the skin like an oil. I use this on days where my skin is feeling dry and irritated or uncomfortable. I've left it on for 45 minutes before and it leaves your skin looking so hydrated, soft and smooth. A definite Sunday night treat!
Have you tried any of these or fancy picking them up?
Helen x