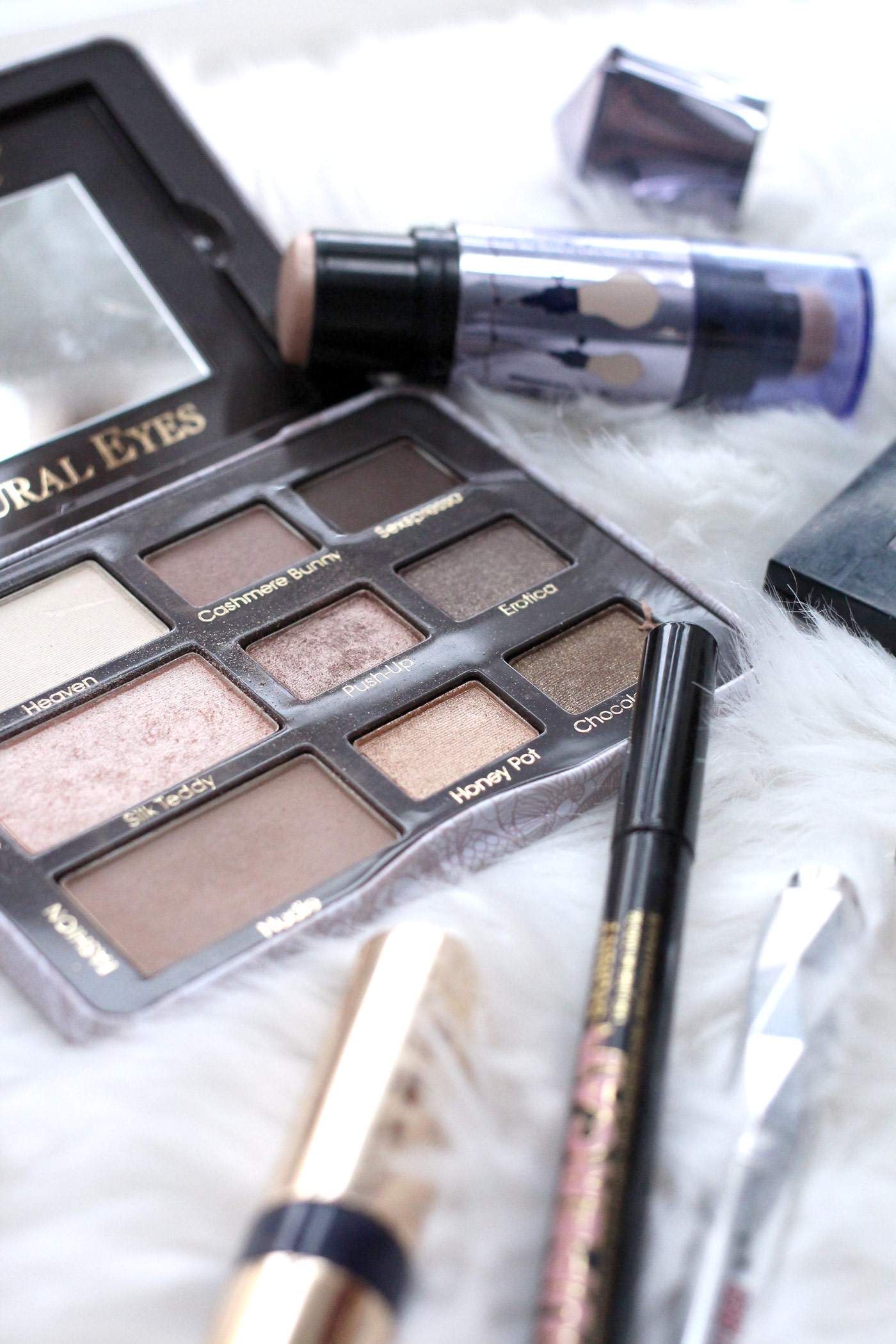 Despite owning a decent makeup collection, my makeup bag has actually stayed exactly the same for around a month or so now which is a pretty big deal. I know I always post about switching things up, but since moving house and having to deal with a lot of crap this month, I've been fine to wear the same makeup over and over because I know it totally works. I guess you could say these have become my makeup staples in a sense? Let's have a look shall we?
Starting with the base, my go-to primer has been the Too Faced Hangover Primer as it just works so well. It's hydrating and makes my makeup sit perfectly on top, plus it doesn't have that silicone feeling too which is great. The Giorgio Armani Luminous Silk Foundation was something I picked up during my roaccutane treatment, but as my skin got more and more dry, I couldn't wear it. I've picked it back up again now and it's just so gorgeous, very glowy and makes me look like I've had about 12hrs sleep!
On cheeks I've been using what I refer to as 'the dream team'. First is the YSL Saharienne Bronzing Stones to give my face a little definition and colour, then I apply the Bobbi Brown Blush in Nude Peach (my favourite blush ever) which gives a gorgeous subtle warm glow and finally, I slick on some of the Benefit Watt's Up Highlighter which is one of the most natural highlights I've ever come across. Gorgeous!
On eyes, I've been sticking to the Too Faced Natural Eyes Palette because it's genuinely perfect for every day use. The consistency is gorgeous too, so it's very easy to blend! I top this off with the Soap and Glory Supercat Skinny Eyeliner and then a coat of the Estee Lauder Sumptuous Extreme Mascara which gives very black and thick lashes. Then, if I'm not using my Anastasia Dip Brow, then I'll use the Benefit Goof Proof Eye Pencil to fill in my brows which works oh so well (read more here).
I can do a whole very-put-together face in less than 10 minutes so these products have definitely made my life a bit of a breeze! What are your go-to products?
Helen x