Contains press samples and some affiliate links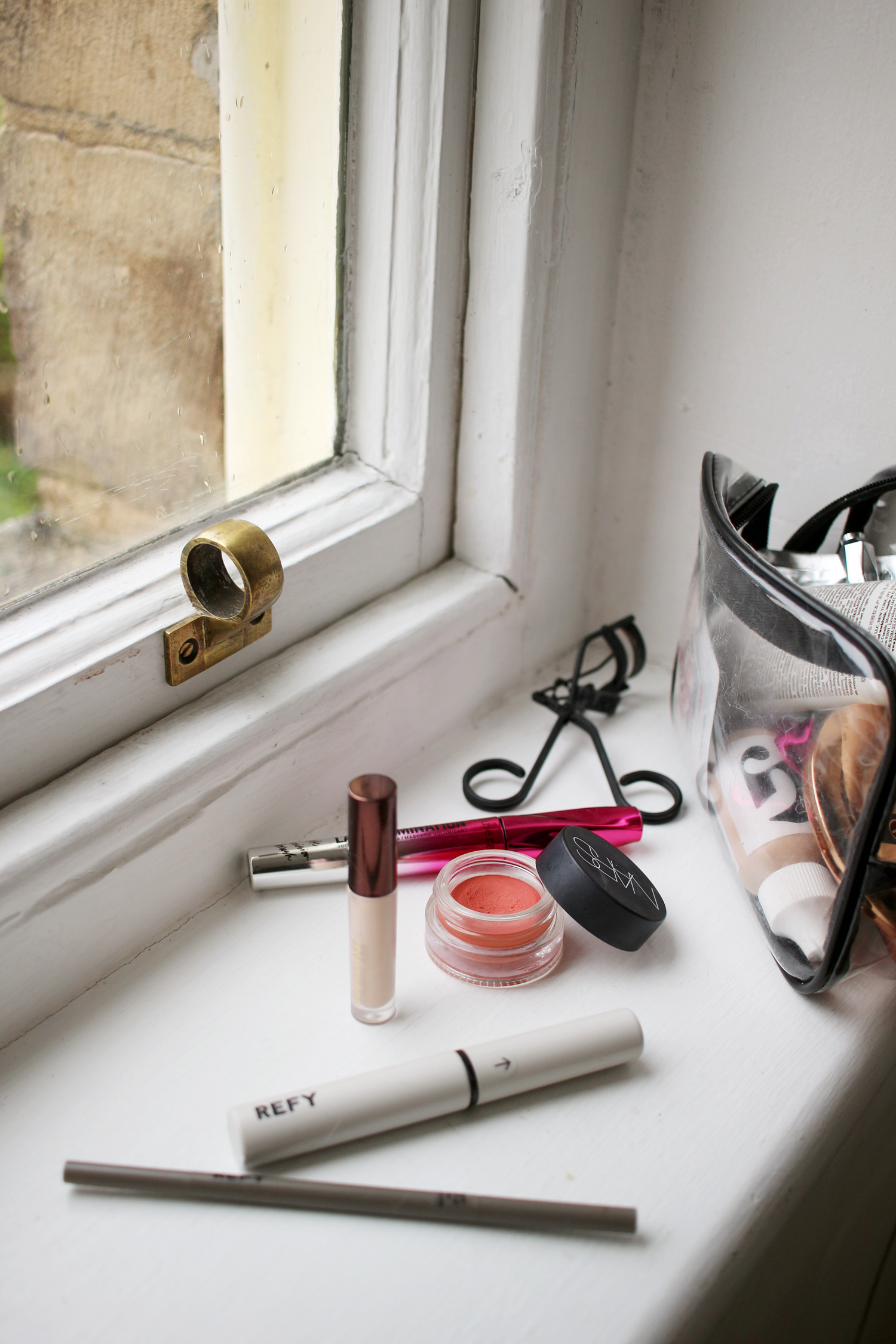 Current Makeup Bag Favourites
Typically, changing up my makeup bag was completed regularly. I'd swap out products that weren't working, or add in new releases, or opt for old favourites when I just needed something reliable. However, since I've been moving and packing, and my makeup stash is still in cardboard boxes, I've been relying on the same makeup for the last month or so. So, I thought I'd share the makeup bits that have seen me through and ensure I can do my makeup in about 2 minutes.
---
First, we have the Hourglass Vanish Airbrush Concealer which I picked up in mini size to test out. It's a medium-full coverage concealer and I've been using it just under my eyes, around my nose (sparingly) and around the sides of my mouth (pigmentation) to even everything out. It's a very good concealer and really does brighten everything up, as well as covers any bits you want to cover only using a small amount of product. I wouldn't necessarily say it's one for very dry skin and you can sheer it out by blending if you're not a fan of fuller coverage, but I would definitely consider picking up the full size once this ran out!
Another newbie is the NARS Air Matte Blush which is one of their latest releases. I was kindly sent four to try, but my favourite shade has to be Rush. It's the perfect dirty peachy-red and looks beautiful on the skin. They're matte yet also don't completely flatten your complexion. One to check out if you're in the market for a new blush!
Next we have lashes. I've mostly just been doing a small amount of base, a bit of blush, lashes and brows and leaving my makeup at that. So, lashes are a bit of a focus as having curled lashes makes me look like my cat didn't wake me up at 4am every night for the last 2 weeks straight... I always use the Surratt Eyelash Curler which is worth every penny, followed by the bareMinerals Lash Domination Volumising Mascara which I recently dug out of my stash. It does what it says on the tin in terms of volumising, as I find it to really give depth and volume to my lashes. I like it!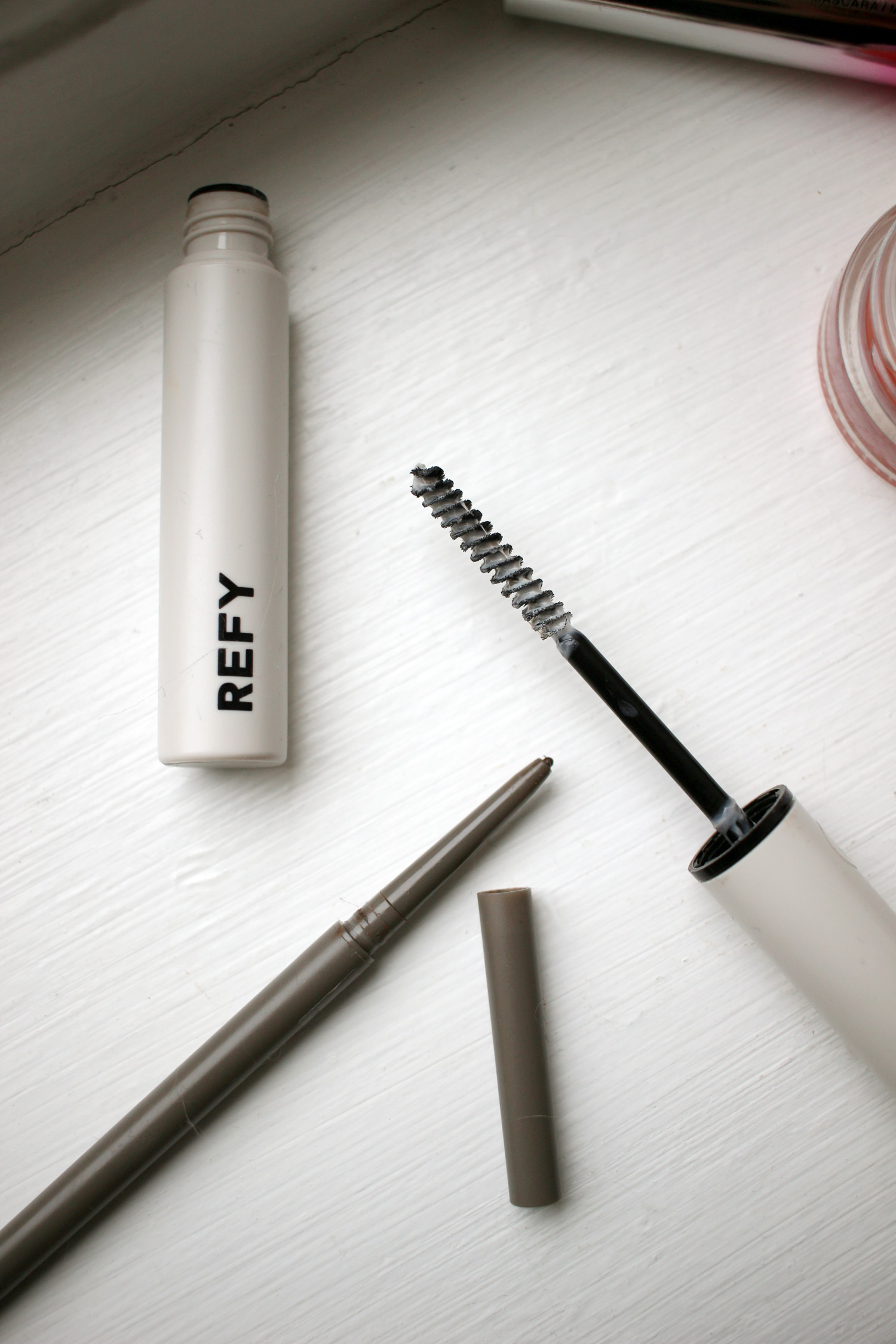 Finally, brows have been such a thing for me over the last year or so and I've been trying to grow them in a bit more so they're thicker and more defined. They're still a bit patchy at the front, so I've been using the Refy Beauty Brow Pencil in Medium which is well worth the hype. It's a very precise pencil so you can create hair-like strokes and make your brows look much fuller. If you're not so fussed about filling them in, even just using the Refy Beauty Brow Sculpt will make a big difference. It's basically a glue to hold your brow hairs in place and instantly gives your brows more volume. It's a great product on it's own or used with the pencil.
---
So they're the products I've been using and loving recently and have ensured that, if I decide to wear makeup that day, I can look neat and dare I say - presentable - in only a few minutes! I would really recommend the Refy brand and I'll definitely repurchase if they run out.