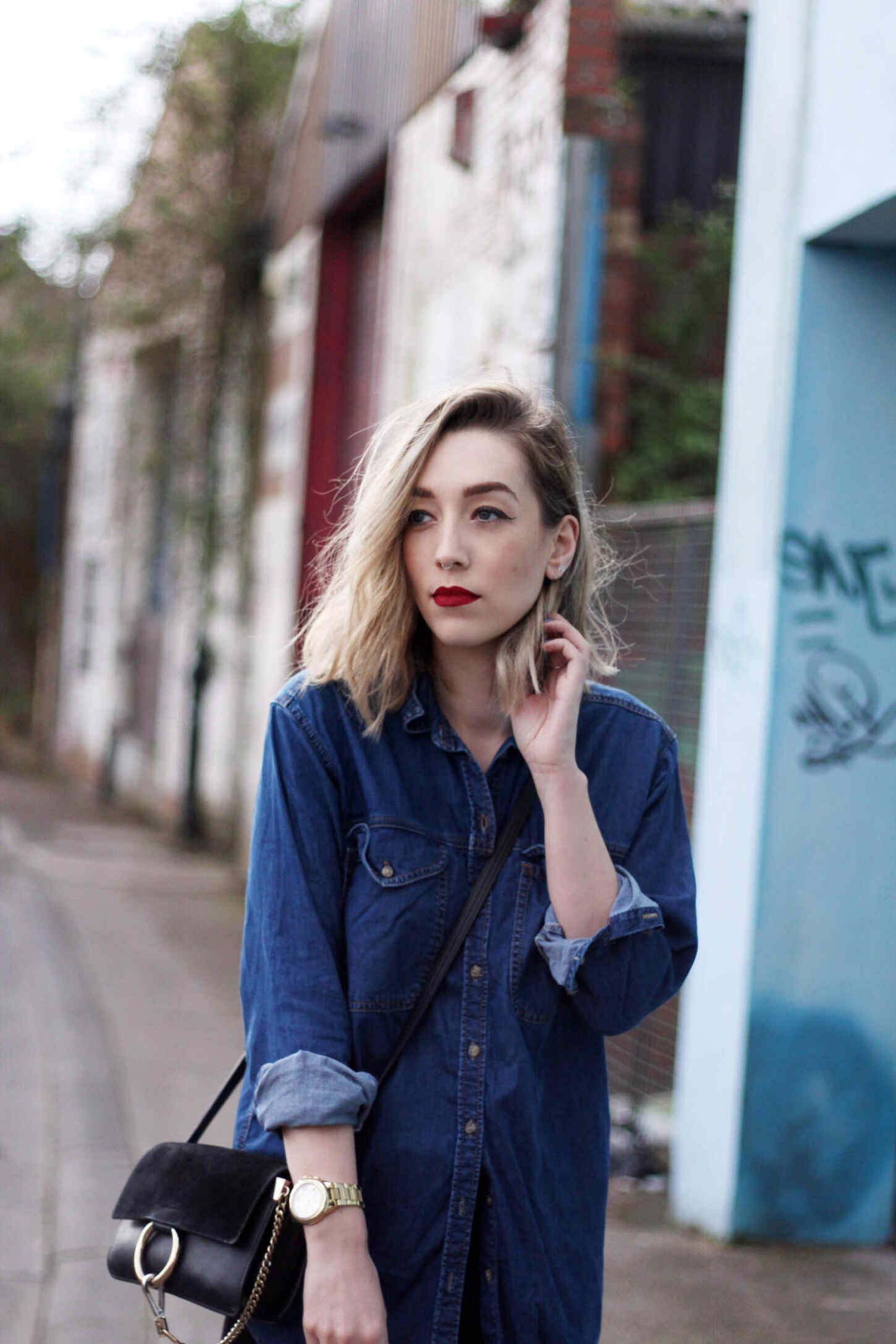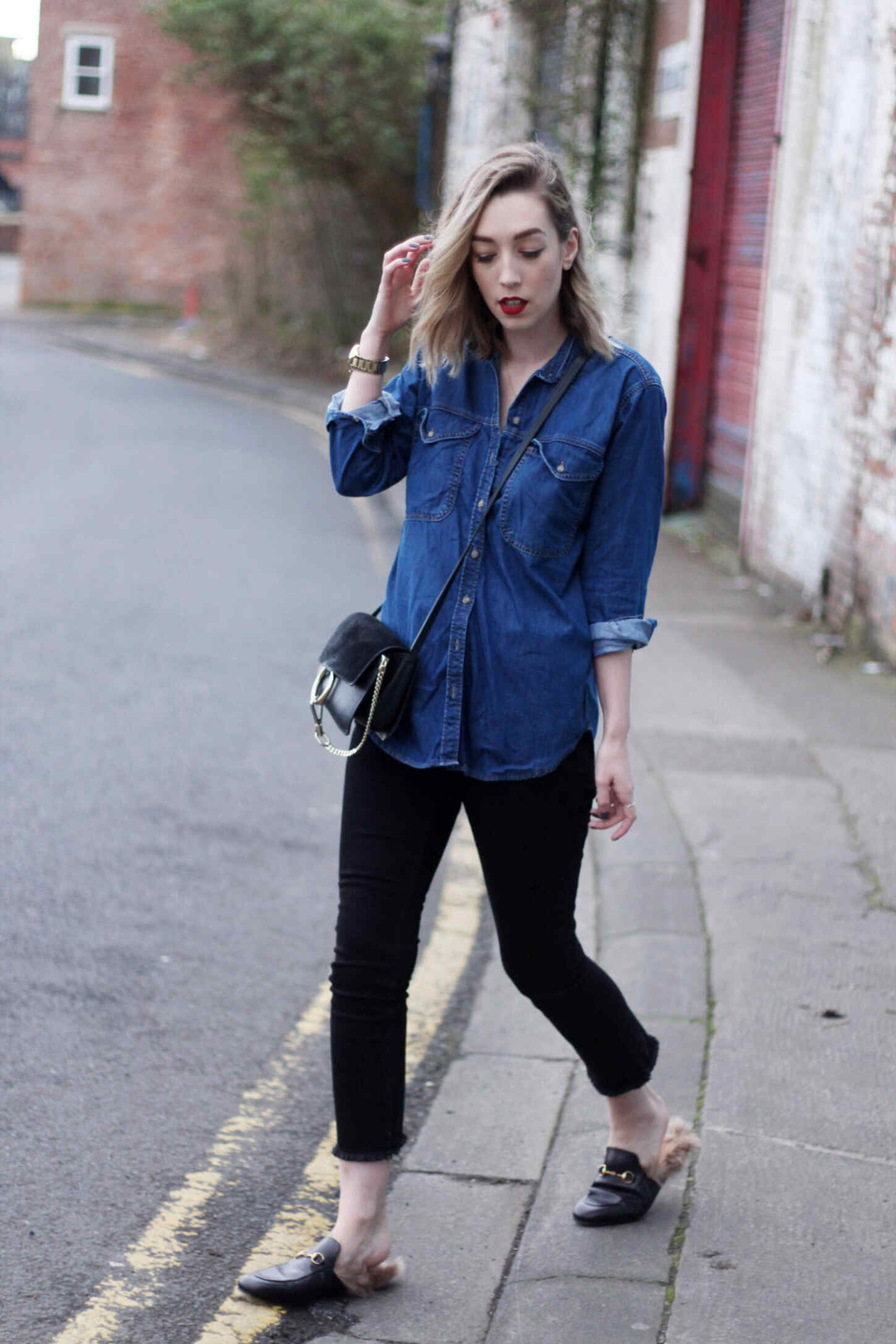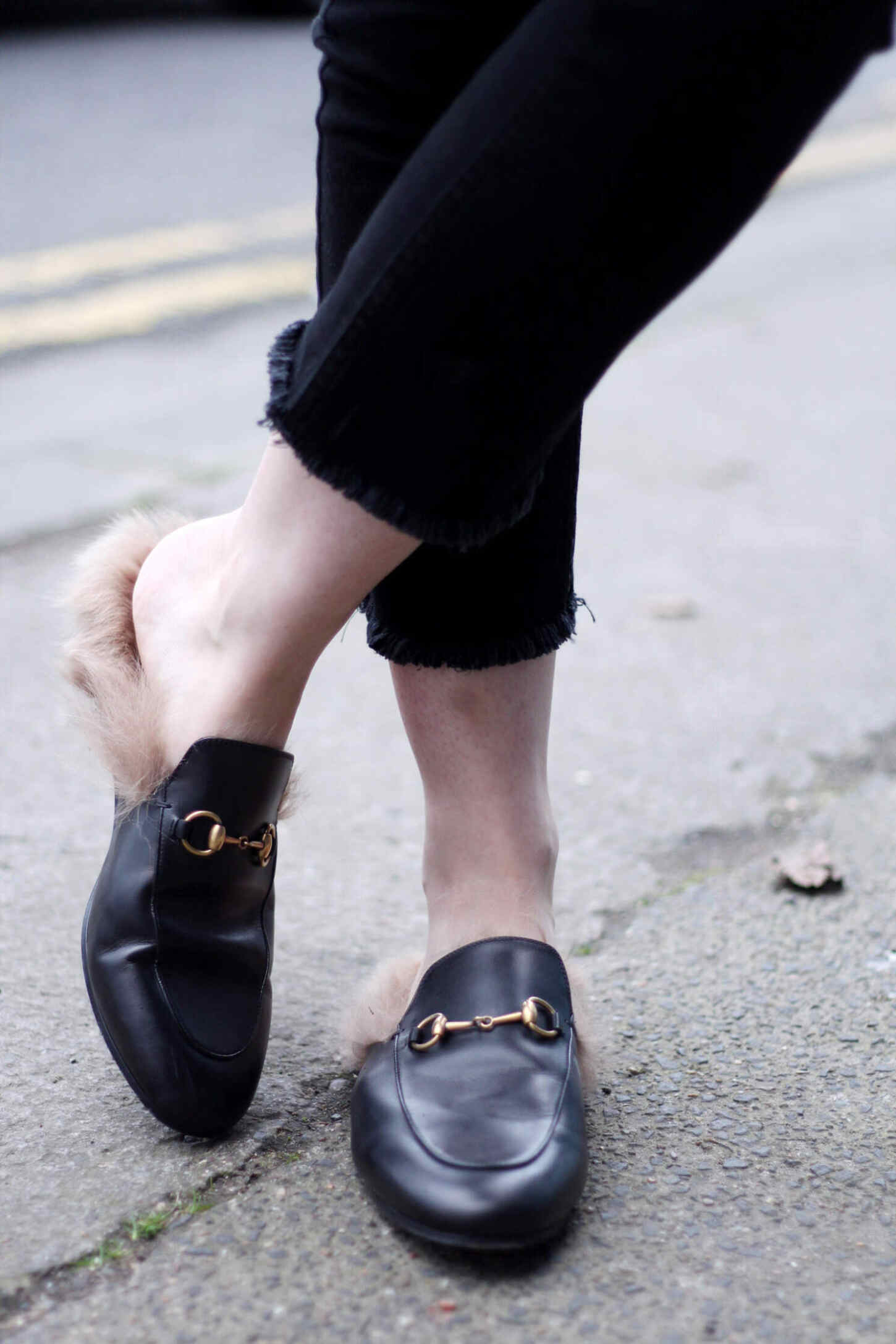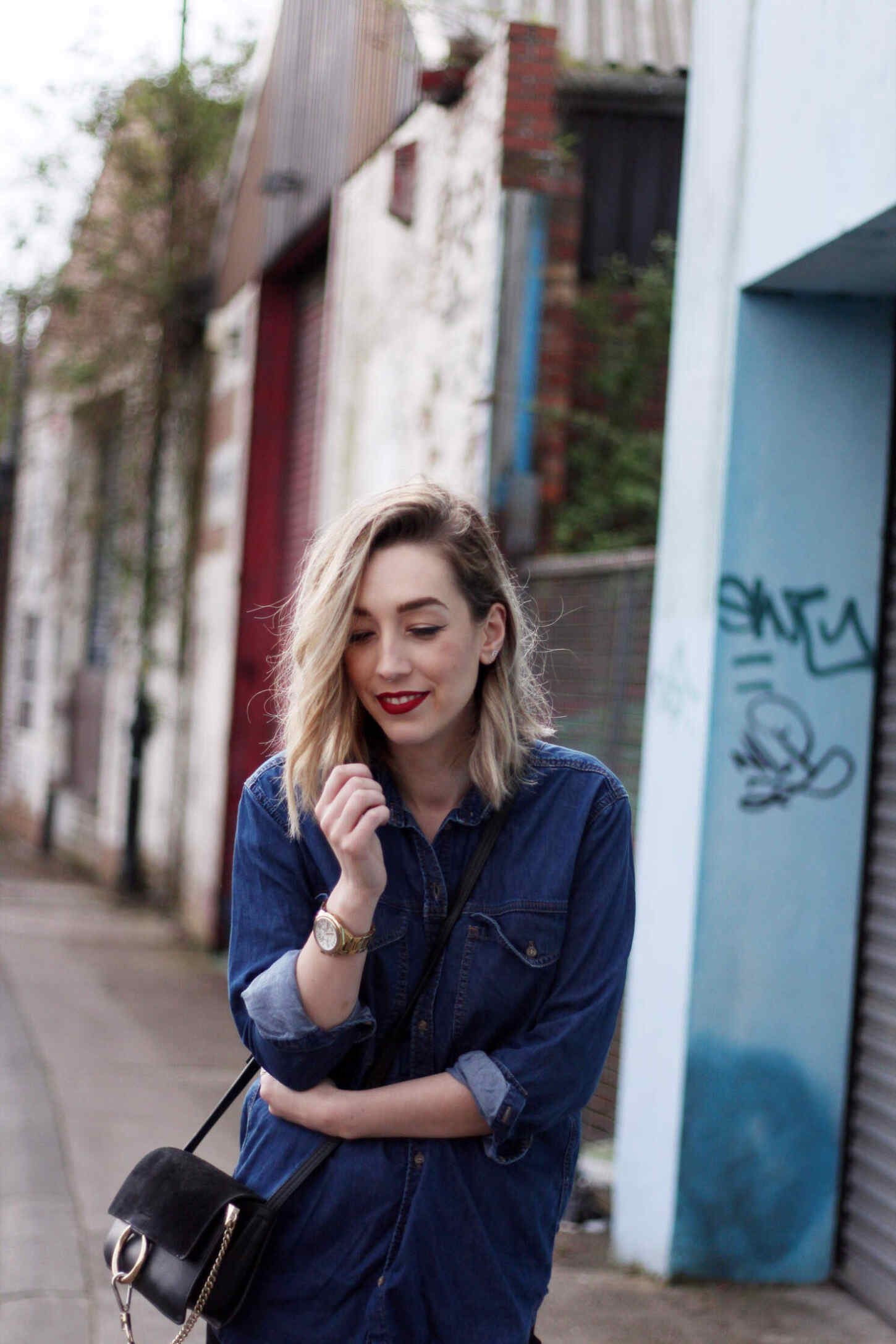 You know when you just need to throw something on and make a minimal amount of effort (but still want to look semi-stylish) - then let me introduce you to double denim.
I know it's not exactly rocket science nor is it a fashion breakthrough, but it's my go-to look when I want to add a bit of colour, texture and detail to an outfit without actually bothering. I always focus on the shoes and bag to change it from a basic to luxe look, accessories can make such a difference so my new fluffy shoes are the obvious choice.
It looks good by itself or layered under a leather jacket or blazer too, so it's perfect for those more chilly Spring days. I'm looking forward to going to switching this look up with boyfriend fit jeans or white denim (I love the selection from Esprit) as the weather warms up a little.
I'll be wearing this outfit combo a lot in the coming months I think. Part of me wants to add a denim jacket to the mix - like a proper Canadian tuxedo - but I think that may be pushing it a bit far!
O U T F I T D E T A I L S
SHIRT: TOPSHOP
JEANS: WHISTLES
BAG: CHLOE
SHOES: GUCCI