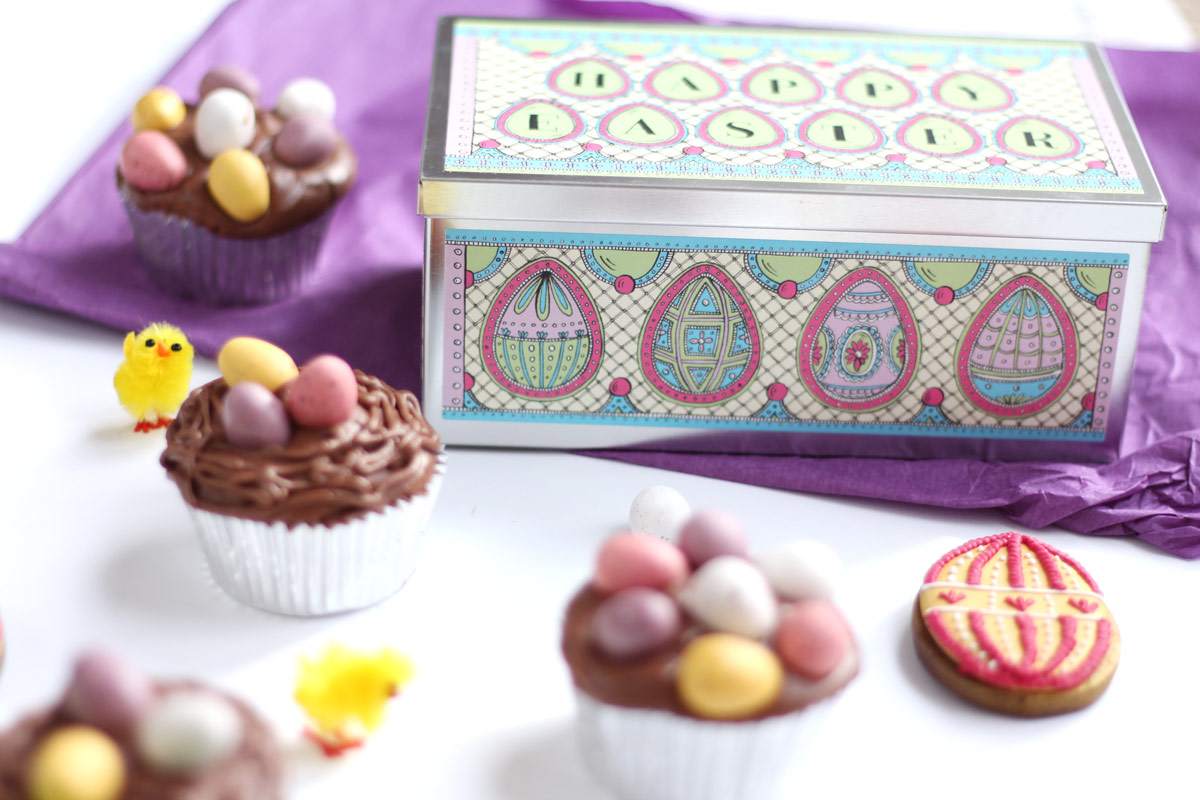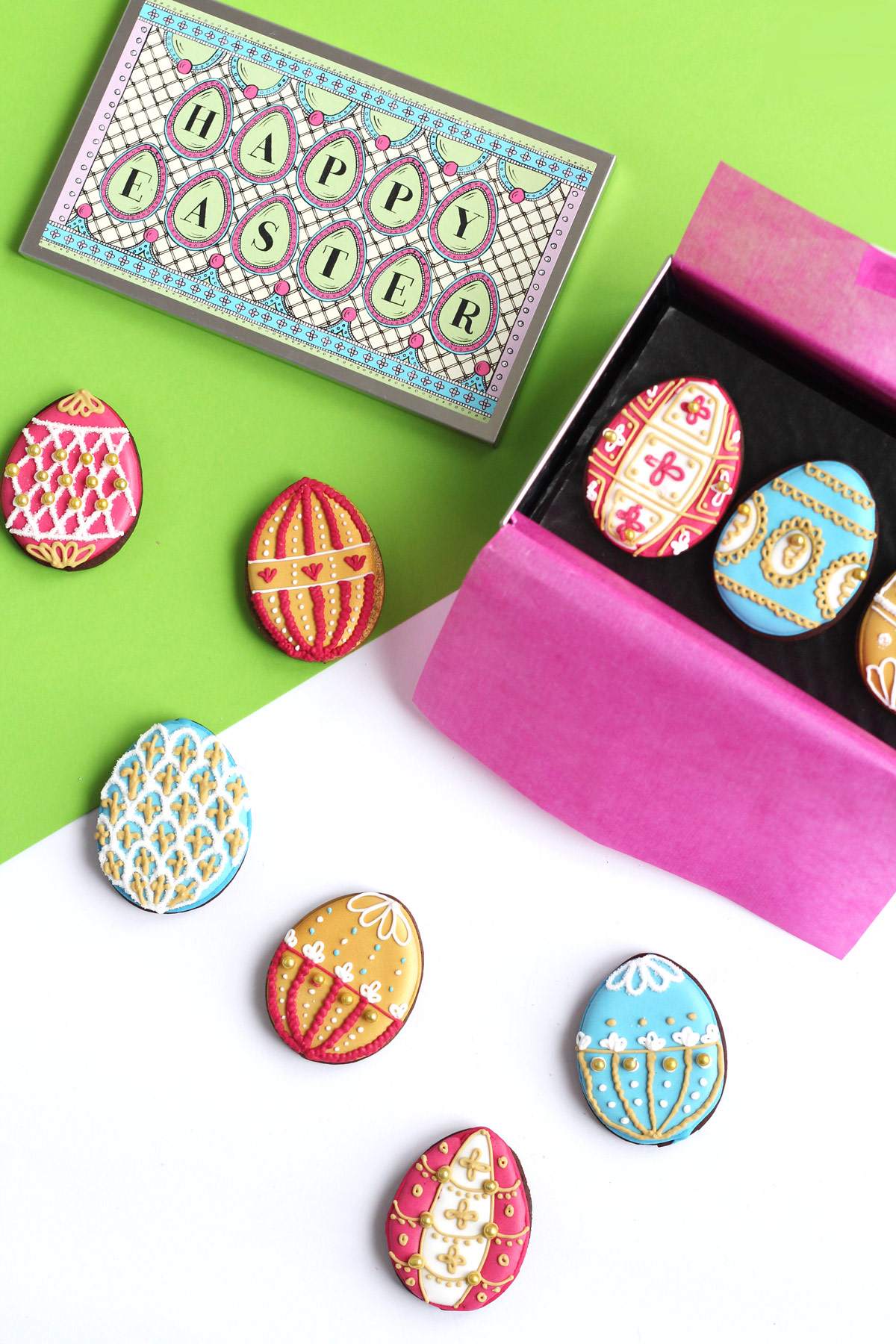 Yup, it's Easter very soon if you haven't guessed by the masses of chocolate everywhere and the shortage of mini eggs because I think I've ate all of them… I really, really love Easter chocolate so thought it would be a good idea to go through two ideas for Easter treats – whether you're buying them or making them yourself (or with kids) – to keep your sugar levels up this weekend.
I'll start with the most beautiful which is the Biscuiteers Easter Egg Biscuit Tin. Can you even believe biscuits can be so beautiful? Those biscuiteers are so talented! So, in this perfectly decorated tin, you get nine wonderfully (I'm running out of words to express how amazing they are) hand-decorated biscuits, which, as you can see, have had so much thought put into them. They would make a great alternative gift to Easter eggs or if you're stuck on what to buy someone older, as they're so impressive. I literally said 'wow' when I opened up the parcel! Oh and don't worry, the biscuits themselves actually taste really good too so they're all round awesome, to be honest.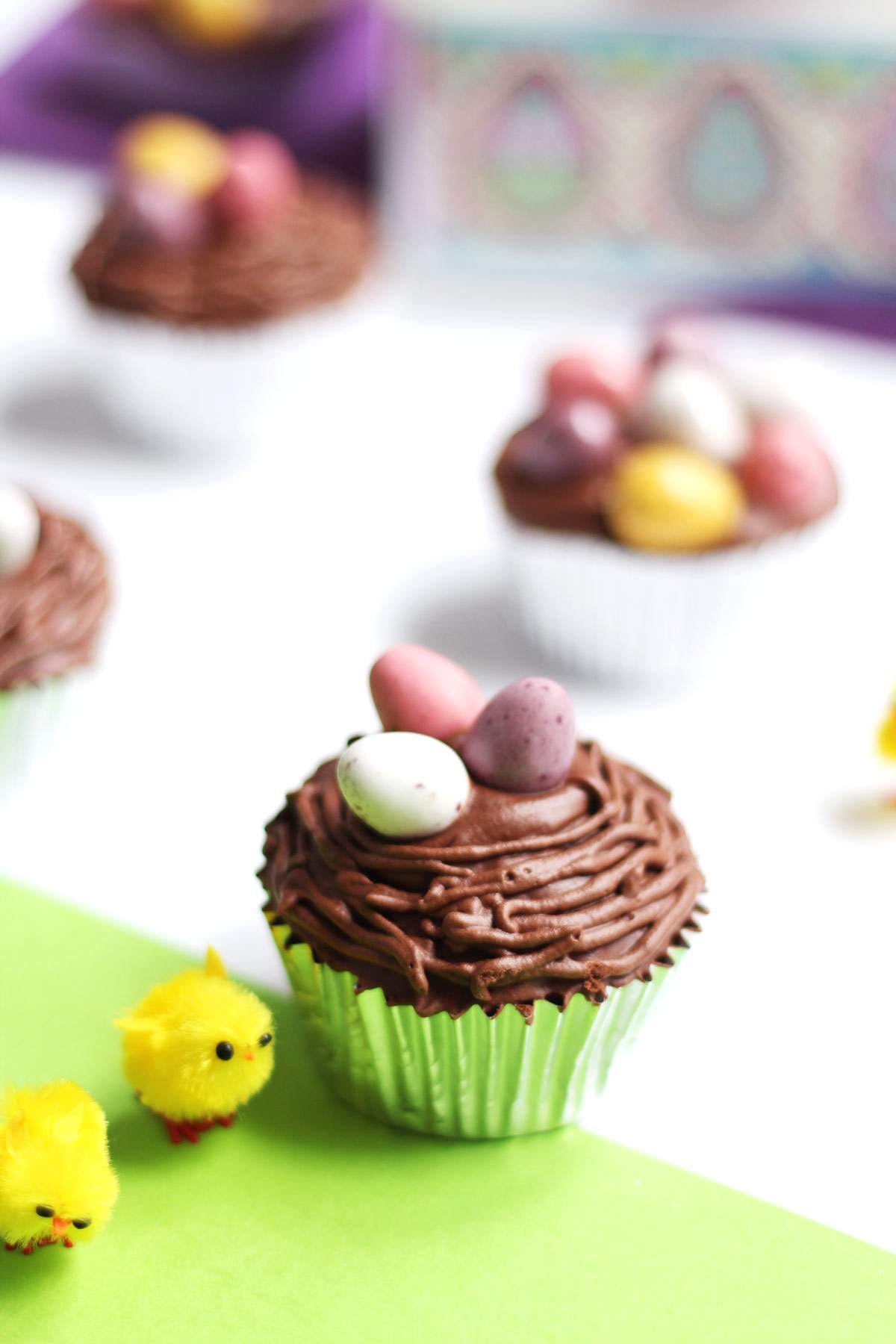 Next, if you fancy making something this Easter, you can't go wrong with some mini egg chocolate cupcakes! These are super easy to make and have a rich, decadent chocolate taste with a little bit of decoration to look like a nest. Here's the recipe:
Ingredients (for around 15 cupcakes, half recipe makes 10):
80g unsalted butter, softened
280g caster sugar
200g plain flour
40g cocoa powder
1tbsp baking powder
1/4tsp salt
240 whole milk
2 eggs, large
For the frosting:
200g icing sugar
50g cocoa powder
80g unsalted butter
25-30ml milk, use a splash at a time
Mini eggs for decoration and a piping bag with a writing nozzle if creating the nests. You can make a cone out of parchment paper and snip the end if you're stuck though!
Method:
Step One | Preheat oven to 170 degrees. Mix together the butter, flour, cocoa powder, baking powder and salt until it looks grainy. Mix the milk and eggs together in a separate bowl and pour this batch at a time into the dry mixture (don't pour it all at once) until fully incorporated. Put mixture into cases, around 2/3 of the way up and bake for 20-25 minutes until a skewer comes out clean and allow to cool.
Step Two | For the frosting: Mix the icing sugar, cocoa powder and butter together until combined and add a splash of milk at a time until it's smooth but you can still form peaks – mix for around 5 minutes, 10 if you can. It shouldn't be too soft. Once the cupcakes are cool, use a palette knife (or a normal one) to smooth on some frosting.
Step Three | If doing the nest decoration, put 2-3 heaped tbsp of icing into a piping bag fitted with a writing nozzle and draw lines all around the cupcake. You don't have to be particularly neat! Finish by placing three mini eggs in the centre.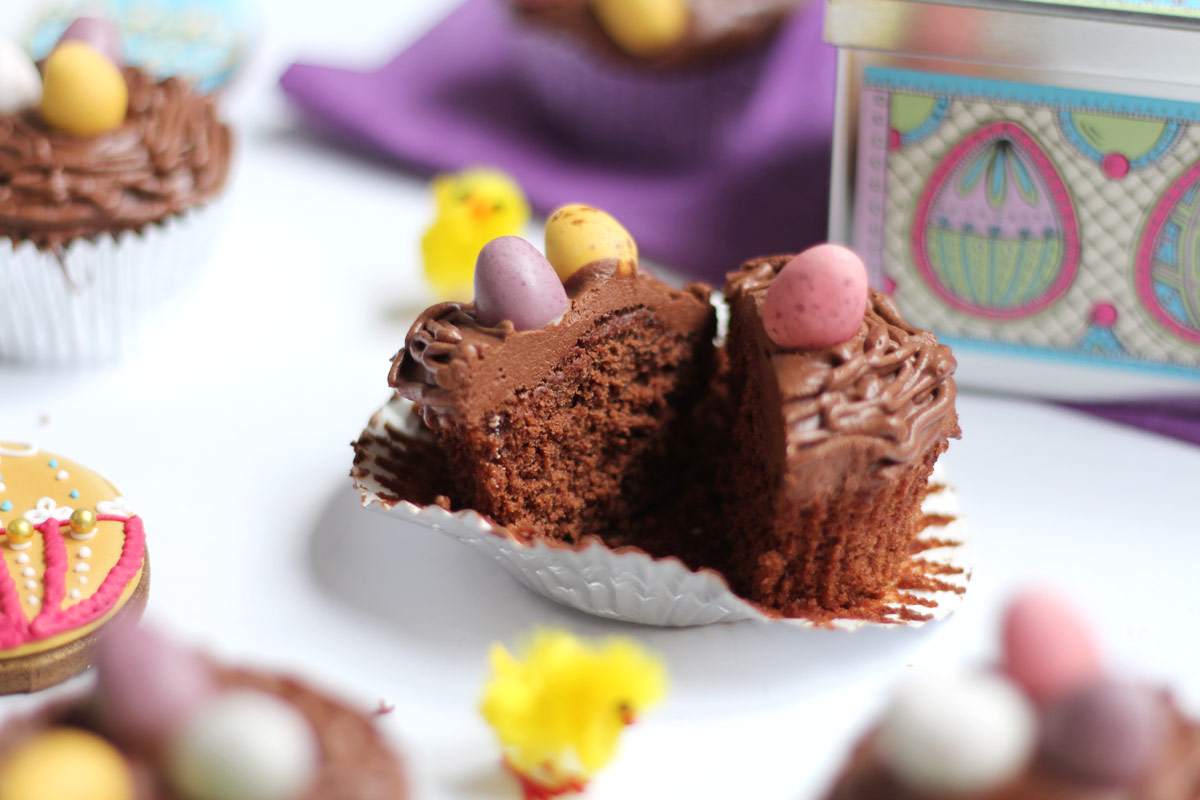 So there you have it, two little ideas for Easter instead of just getting boring eggs. Hope you enjoyed it and if you try this or any of my other bakes then do let me know!
Helen x
Check out these amazing blogs: Kerry etc and Adventures of an Anglophile.