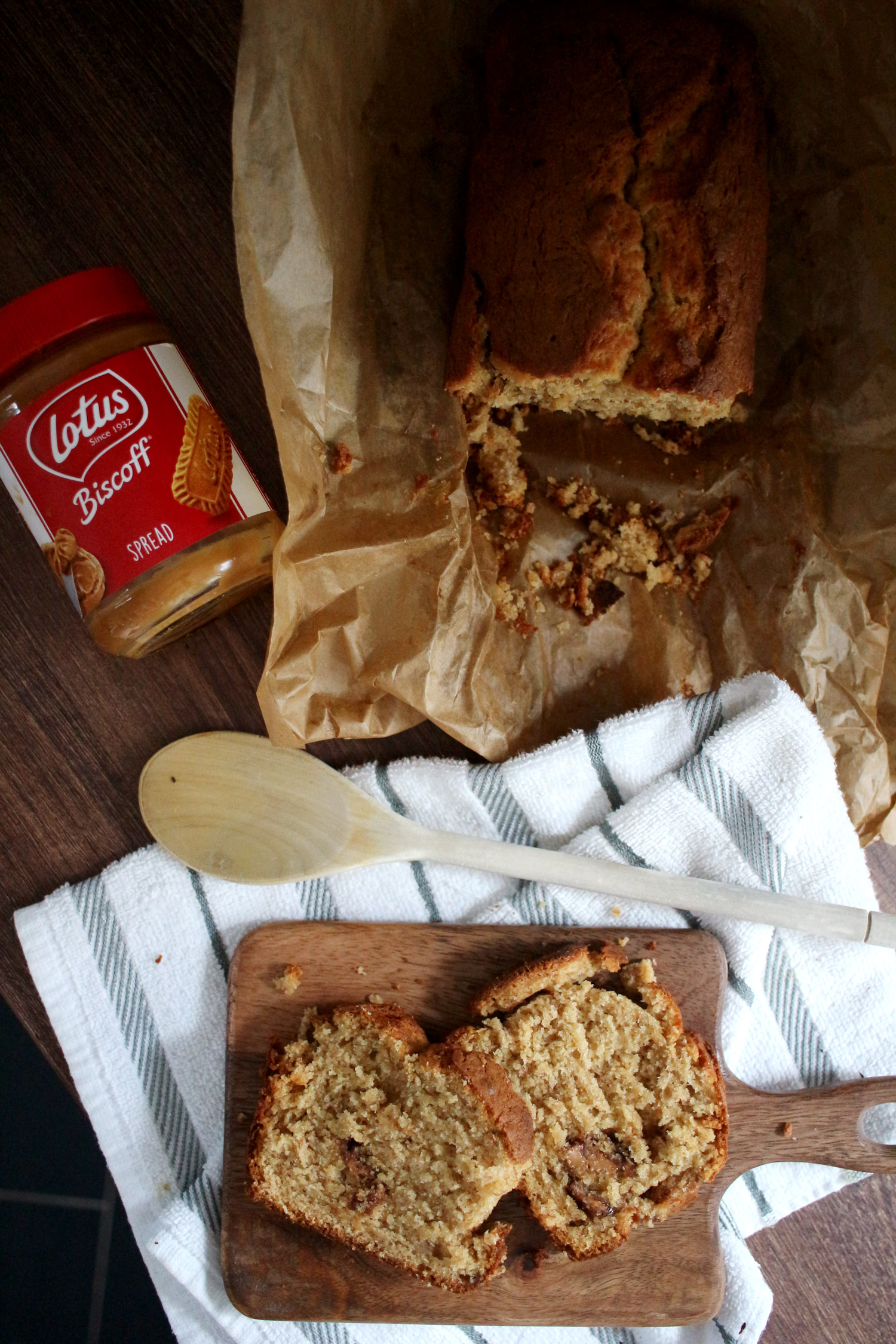 Lotus Biscoff Banana Bread
You know when you have some slightly past it bananas and automatically think "banana bread" (haven't we all done this in quarantine?) but you just want something extra? That's how this recipe came about. I usually reach for my tried and tested Chocolate Chip Banana Bread but the half empty jar of Lotus Biscoff spread ignited the scientist within me and boom - we have a new delicious favourite!
I adore Biscoff spread and vow to add it to as many things as possible. Pancakes? Check. On porridge? Check. Spooned generously out of the jar and directly into my face? Check. It's a comforting flavour and I do prefer crunchy over smooth, but both have an amazing taste that you must try if you haven't already!
Ode to Biscoff aside, I feel like caramel and banana are a match made in heaven and Biscoff does have that caramel-butterscotch-cinder toffee kind of vibe, so why wouldn't it go? This is what I told myself as I was putting this in the oven, hoping this experiment would pay off and it did.
Bonus - it's SO EASY!
Ingredients
225g self raising flour
175g caster sugar
1tsp baking powder
2 eggs
2 medium/large overripe bananas, mashed, or 3 small ones.
2 tbs milk
100g unsalted butter, room temperature
120g Lotus Biscoff Spread lightly melted (20 seconds in the microwave should do it)
+ around 10-20 x 1tsp's to add in dollops throughout the mix
Method
1) Preheat oven to 190 degrees (170 fan). Line your loaf tin with baking parchment.
2) Measure out and combine all of the ingredients (aside from the 10 x 1tsp of Biscoff). It shouldn't take long for them to combine fully.
3) Tip around 40% of the mix into the tin, then add 5-10 tsp sized splodges randomly over the mix. Add another 40% of the mix, then another 5-10 splodges, then cover with the remaining 20%.
5) Bake for 45-50 minutes - it should be golden brown ontop and a toothpick would come out clean when tested.
It should last around 3-4 days if wrapped in parchment, but in my experience it lasts about 2hrs in this house...
So, there you have it. A delicious - and more importantly, easy - recipe that you could whip up in no time. Minimal effort plus delicious flavours is always the best combination I think, so I hope you enjoy this one!
Let me know if you make this or any of my other bakes!