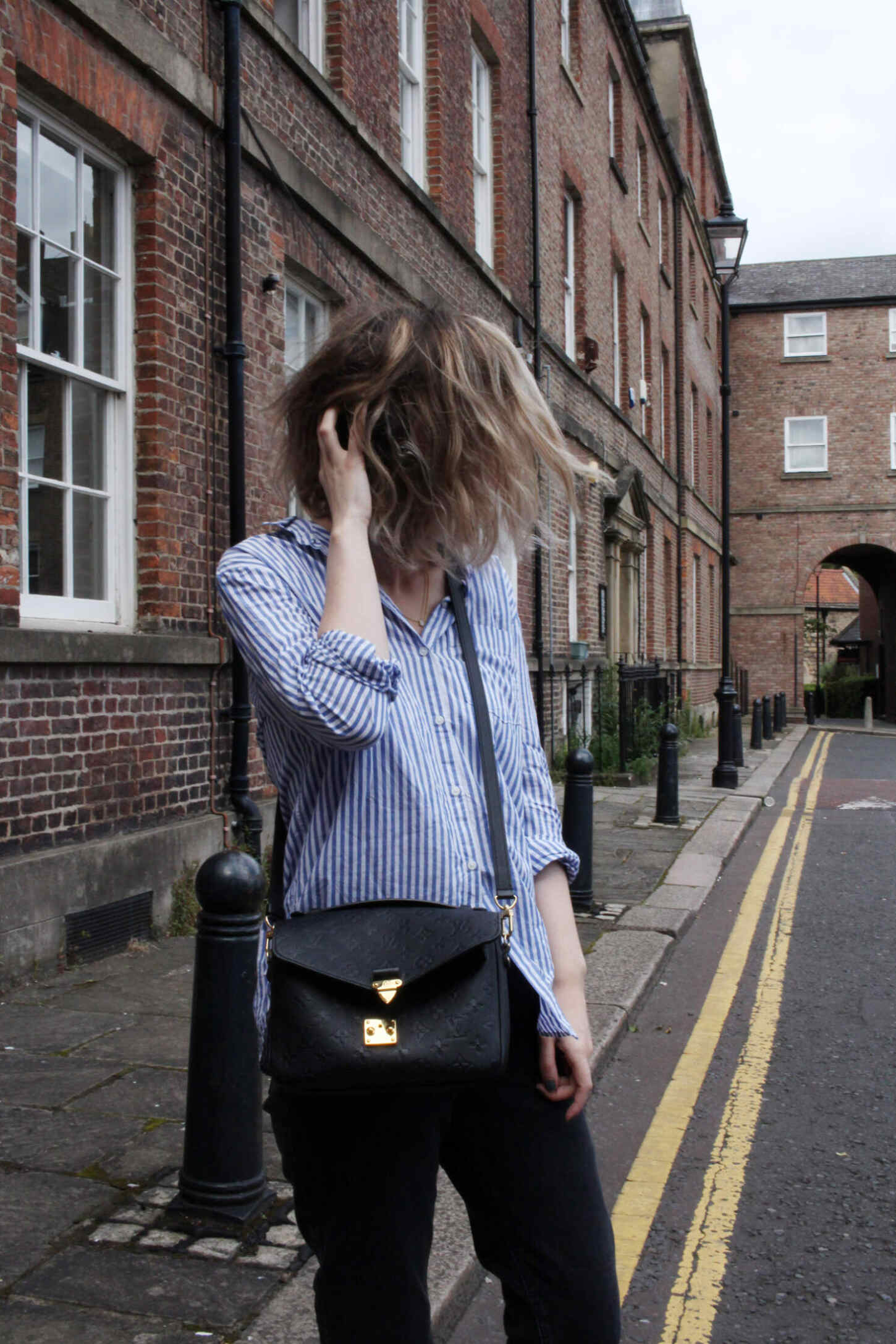 Summer Casual
Summer up North is this weird mix of blazing sunshine, humid temperatures, wind in some form (always) and yet the ever present threat of rain. It can make getting dressed a bit of a chore, I'll be honest. Do you get your legs out and risk being slightly cold? Do you bring a jacket incase it rains? Where on earth is my umbrella when I need it?
I do tend to go for this fail-safe option when it comes to this type of weather.
The Oversized Shirt and Jeans | When it's slightly humid but not sunny, I tend to go for this combo without fail. Wearing an oversized shirt means you can a) not worry about your food baby (the most important thing) and b) the breeze will be able to reach you so you don't feel like you're going to pass out if it's a bit clammy (as we say up North). These girlfriend/boyfriend/mom/whatever jeans are a good pick too as they're not skin tight and go rather well with casual sandals for an overall chilled (well, slightly cooler) look.
But Helen, you might ask, why the flip are you wearing a leather jacket? I always carry some sort of jacket because I am typically an extremely cold person. I will say that a leather jacket is a bit of an oversight for very warm days, as mine is super thick and therefore like being swallowed by a sofa when you put it on, but shoving a blazer in your bag is always a great option to cover all bases!
So, that's the outfit you'll catch me in most days on these humid yet unpredictable days - what do you tend to wear?