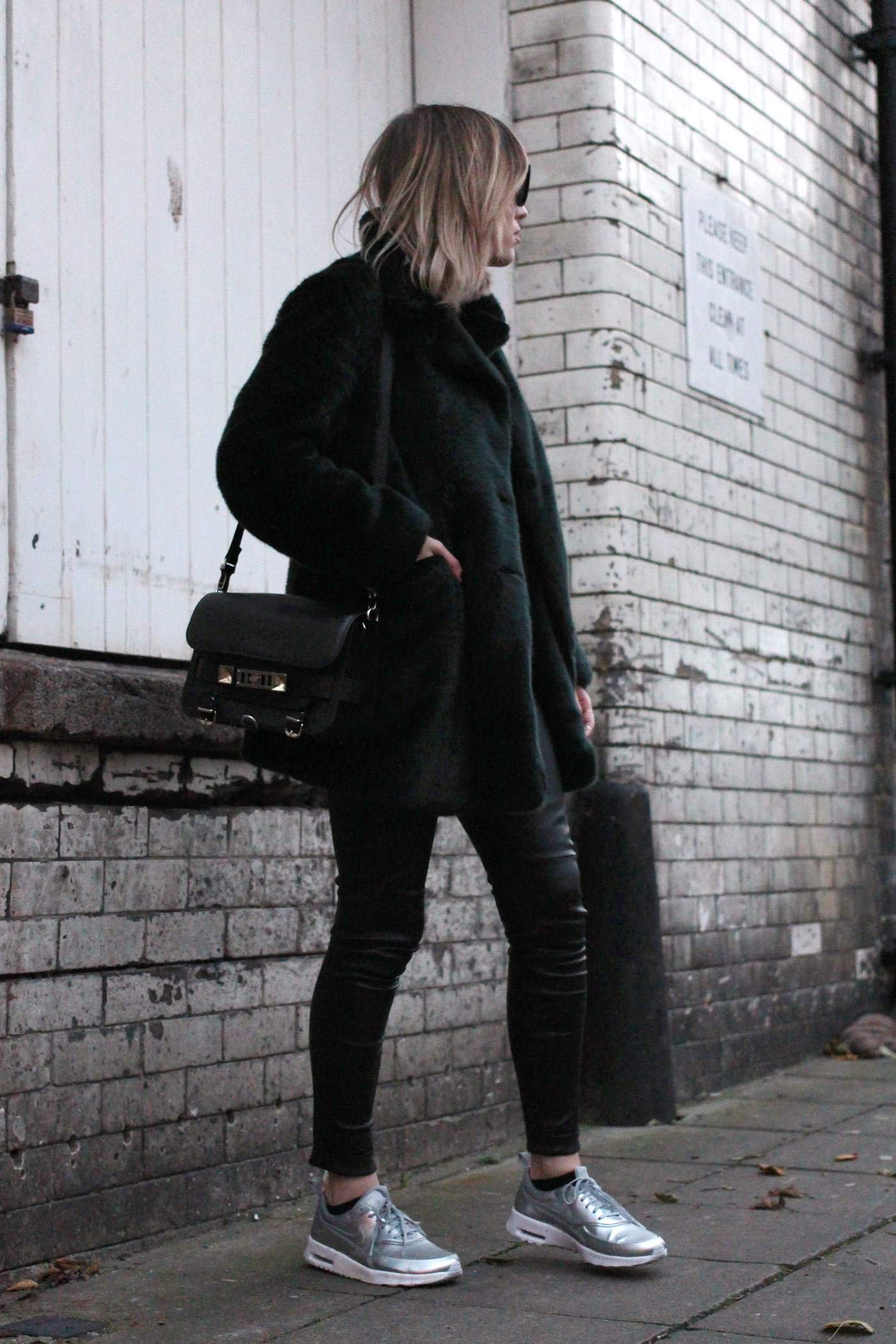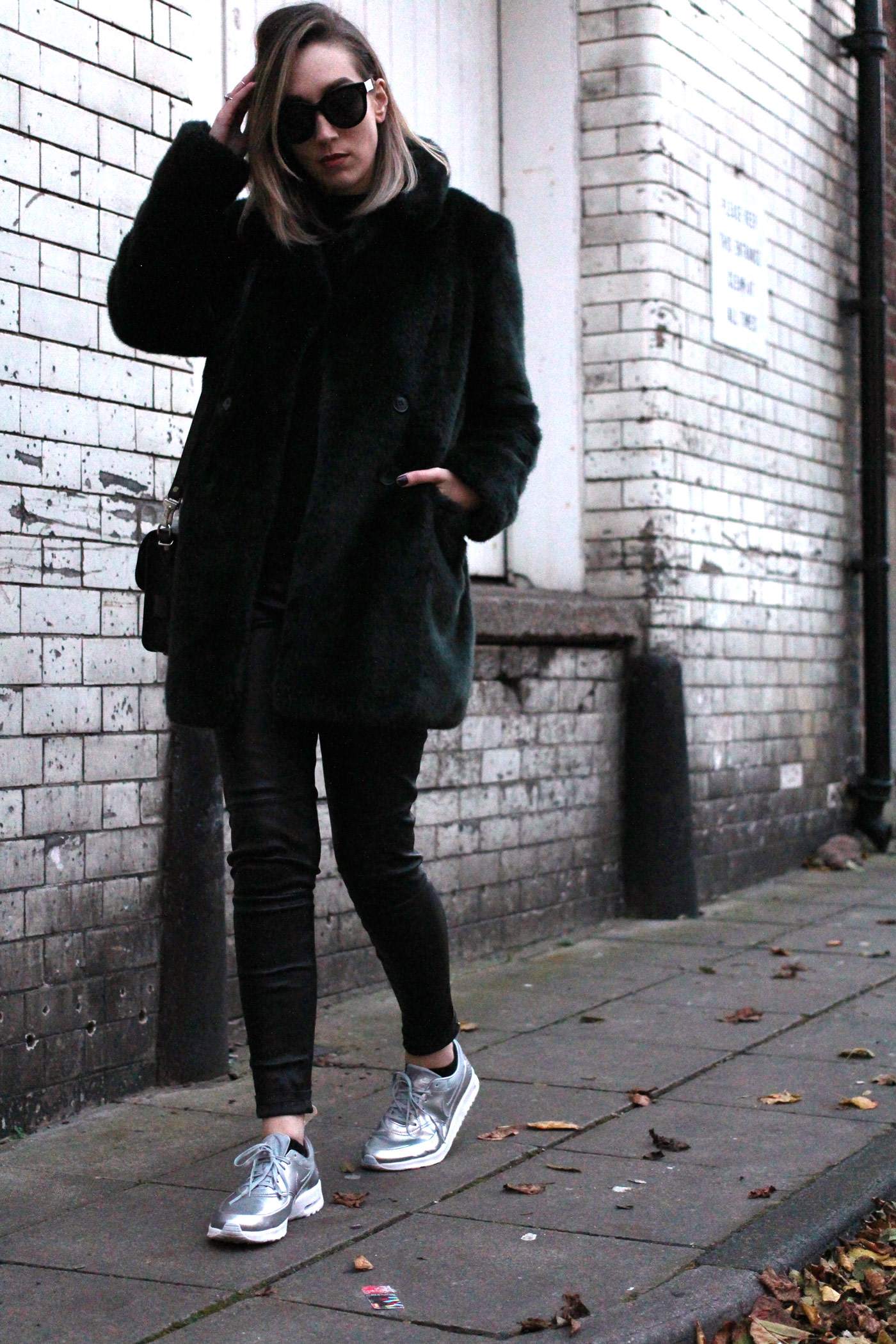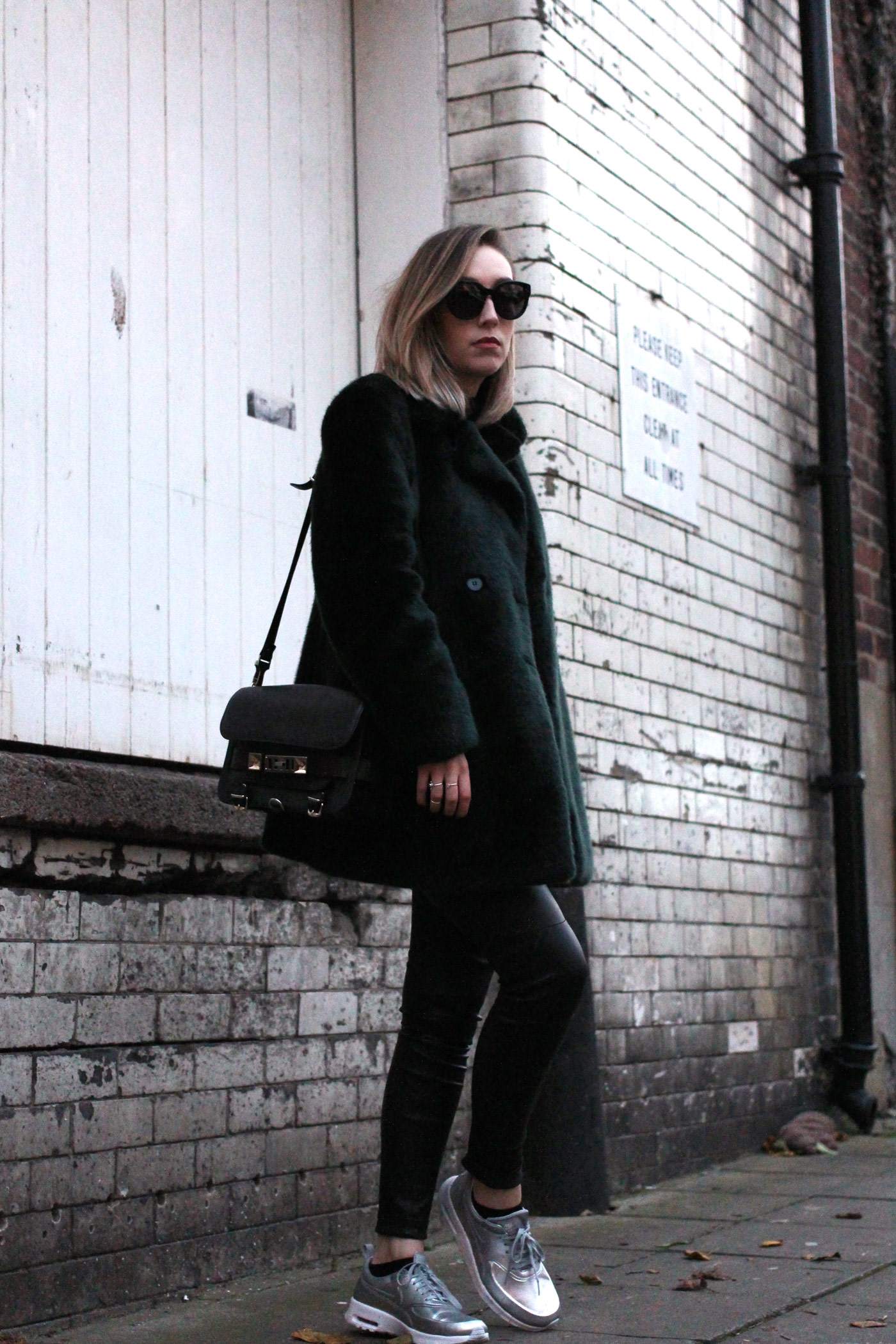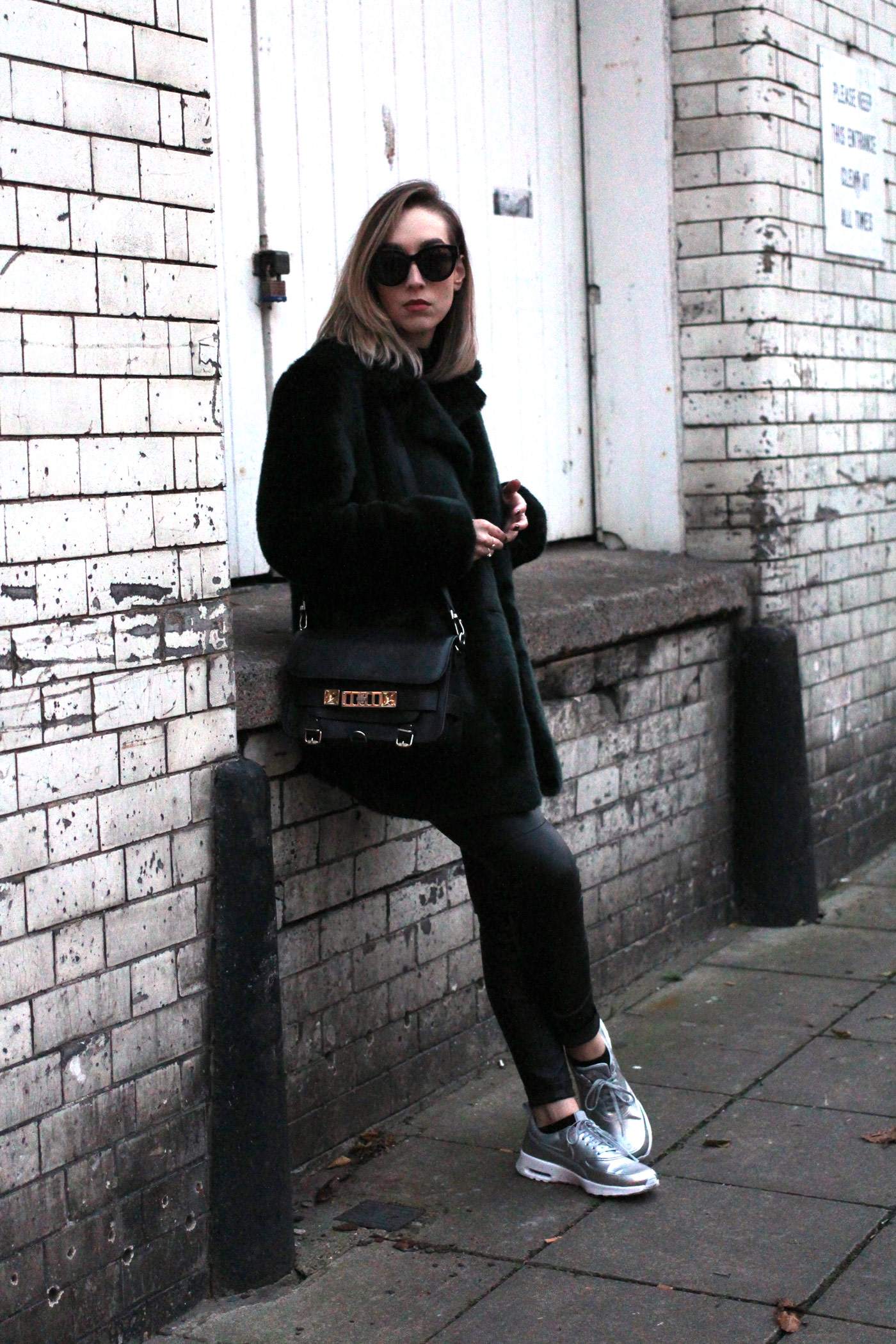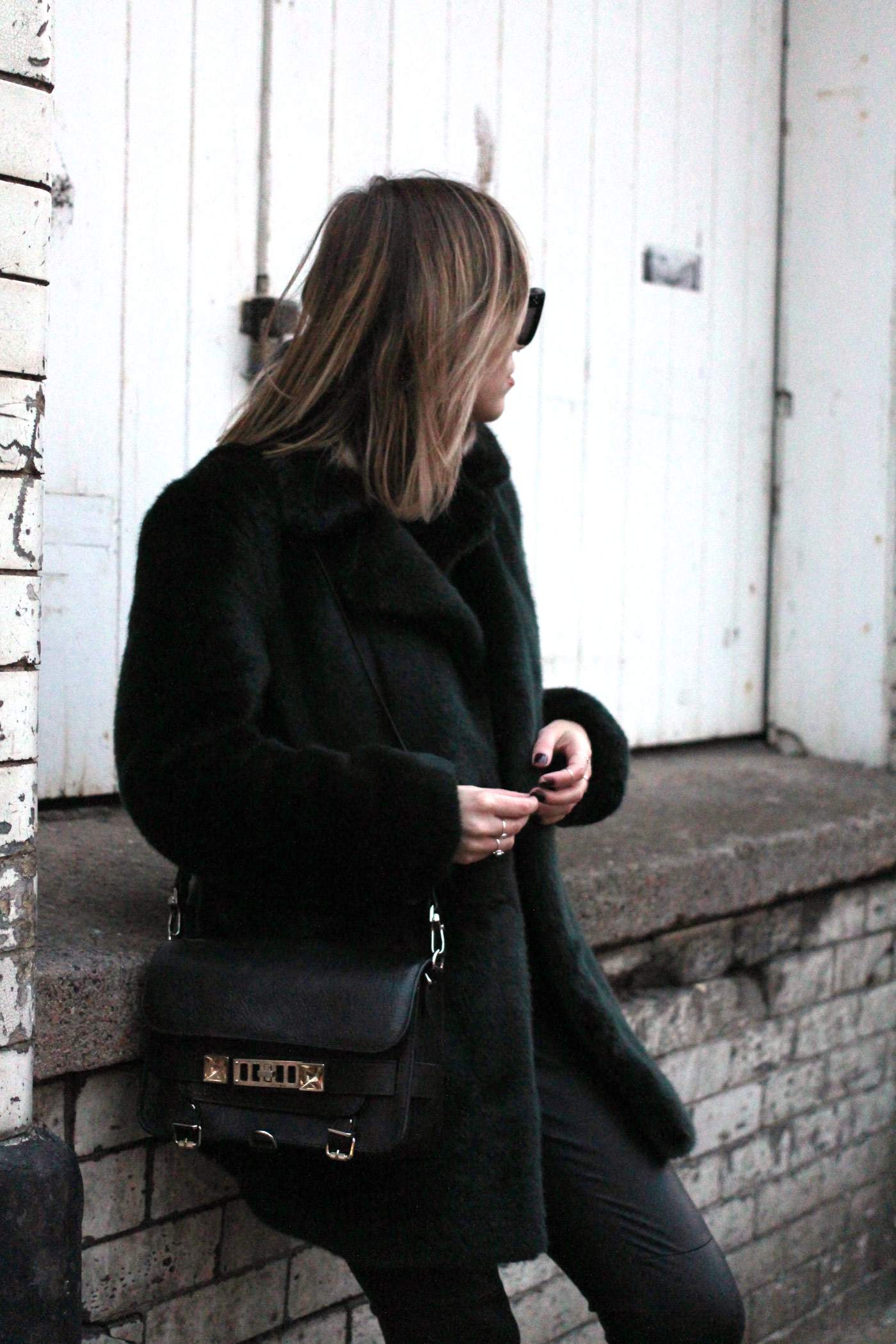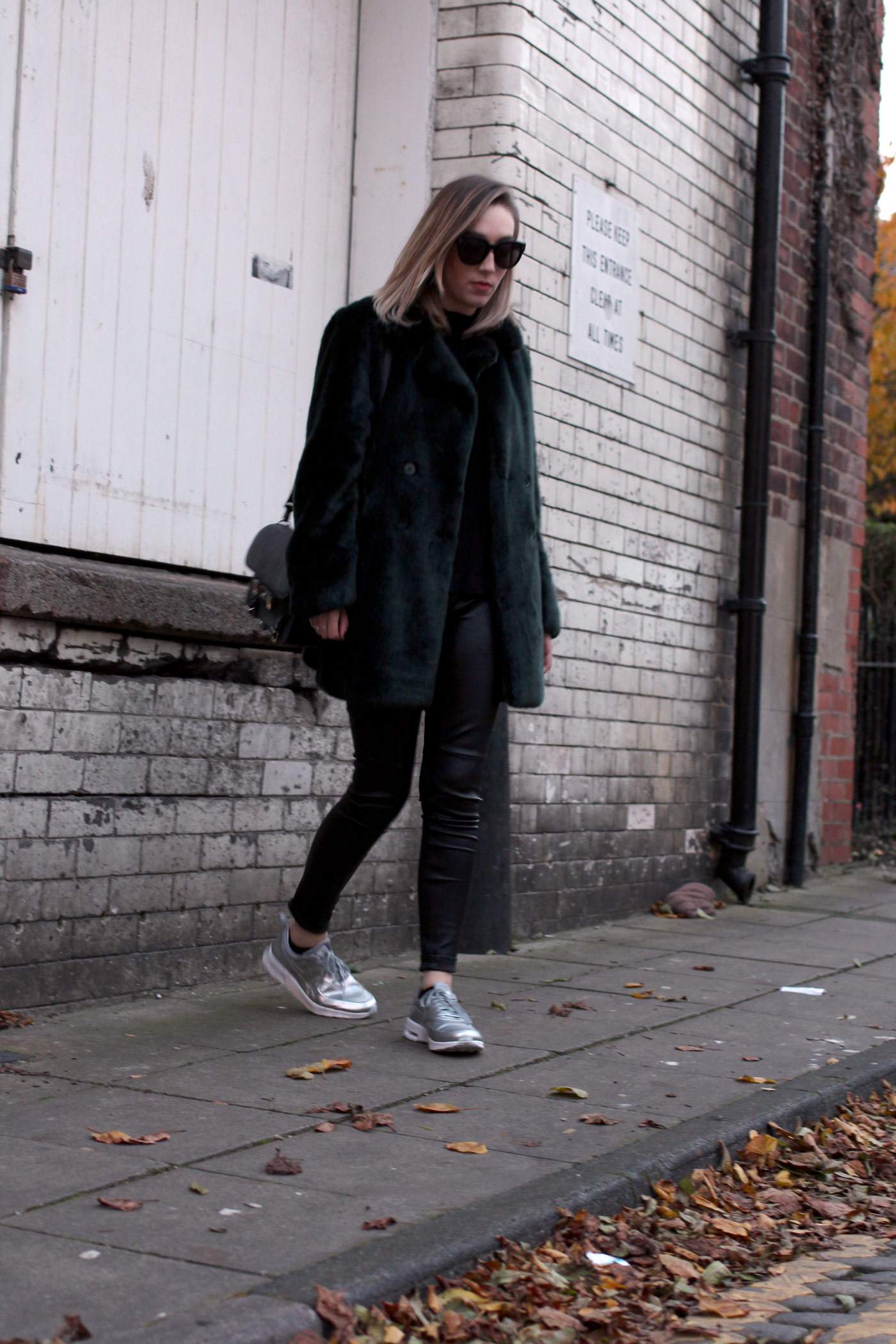 Coat: Reiss | Jumper: Mango | Leather Trousers: Karen Millen | Trainers: Nike | Bag: Proenza Schouler | Sunglasses: Celine
If there's a style of coat that makes me want to scream 'shut up and take my money' it's the humble faux fur. As someone who is permanently cold, there's nothing nicer than putting on a huge, fluffy coat as it makes you instantly feel 10x warmer and more cosy. Anything that keeps me thinking I'm wrapped in a duvet is an instant winner in my eyes. I got this one from Reiss last year in the sale, but there's oh so many that I would fill my wardrobe up with if I could!
I also want to apologies for the fuzziness on these images, we took them when it was practically dark and on reflection it was a bit of a mistake but I liked the outfit so thought I'd post them anyway! These trainers are a recent purchase as I had to get my mitts on something from the metallic trend so I settled on these. I really love them, even if my boyfriend thinks they're completely ridiculous (but what does he know, eh?)
So, going back to my first point, in today's post I really just wanted to put together a list of amazing faux furs that you can get your mitts on so have a browse through the below. Oh and check out my Black Friday discount list as they will most definitely have discounts, too.
Helen x