*Some press samples and affiliate links
Favourite Beauty Products of 2020
So, last year may have been a bit of a giant sigh as far as years go, but at least being at home more than usual meant that my beauty products got a bit more usage. I've been trying hard to use up as much as possible (67 products, to be exact) and have enjoyed testing a lot and trialling some great products!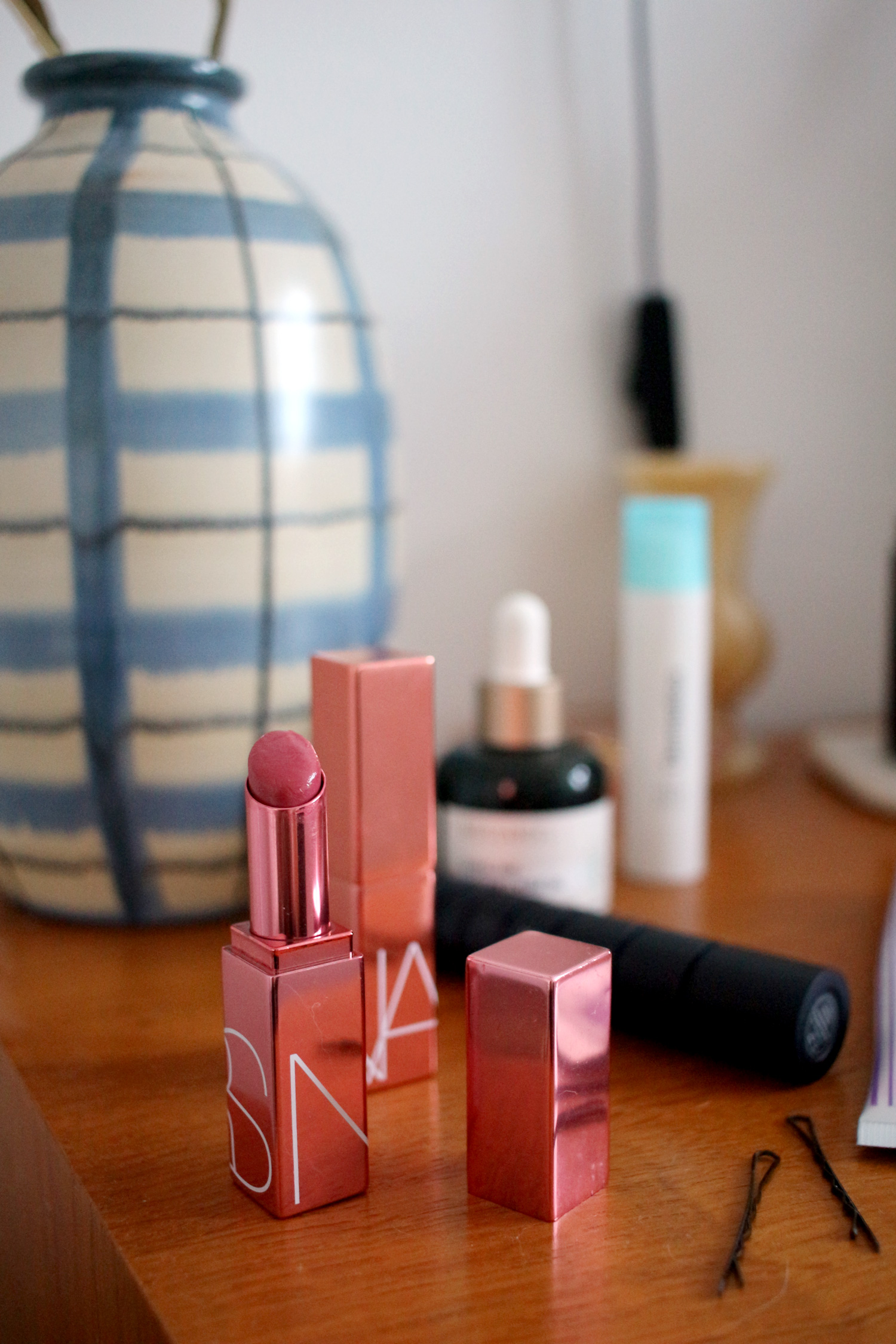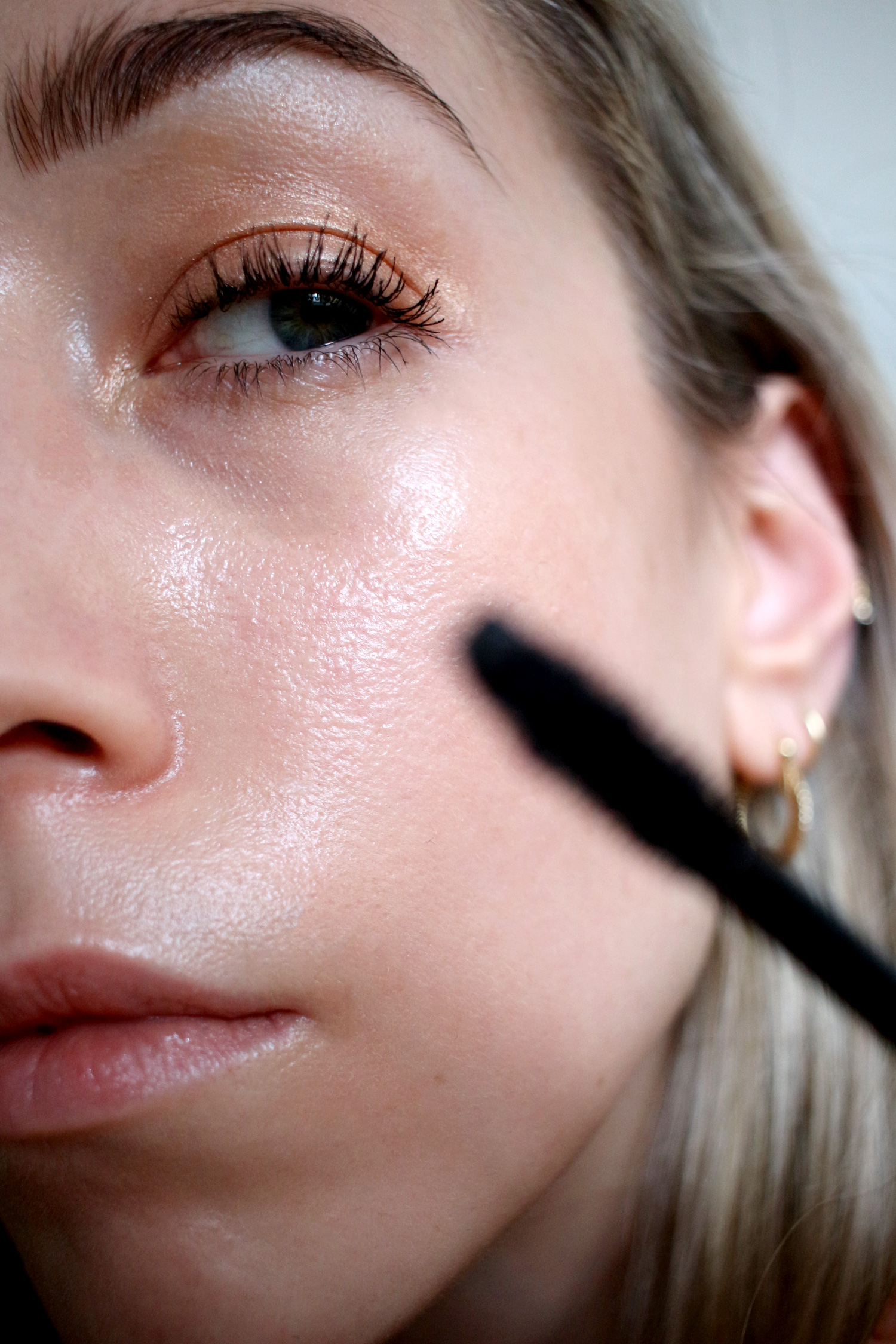 I seem to include NARS in every round up, but their products really are brilliant. I've particularly enjoyed using two this year, so I'll go through them now.
First if the NARS Climax Extreme Mascara. I tested out the original NARS Climax Mascara (with the red packaging) at the start of the year and it was amazing, very lengthening and perfect for every day... then they released the Extreme version and it is honestly the perfect mascara.
It's a very thickening, very black and very lengthening mascara. If you want to add a bit of drama to your every day, or just want your lashes to look amazing, then this is the mascara for you! I honestly can't rave enough about it. The photo on the left does not do it justice and I should probably take a new one tbh!
Next, we have the NARS Afterglow Lip Balms which are the products I'd been searching for for such a long time. The perfect tinted balm that is actually hydrating and actually leaves a decent amount of colour on your lips. No stickiness or dryness, just silky balmy colour that lasts a really good amount of time
Shop
Next is a skincare treatment from Dermatica. I started using a retinol at the start of the year and used up Skinceuticals Retinol 0.3 which was a good introduction to using topical retinols. I then wanted something stronger, but you need to get it on prescription, so I opted for Dermatica after seeing a lot of people rave about it. After sending photos of my skin, their dermatologists started me on Tretinoin 0.025% with Hydroquinone 4%. After the first tube, I could already see a difference in the clarity of my skin, but using retinol/tretinoin is a long term plan, so the strength will be gradually increased (currently using 0.05%) until it reaches 1%. By that point, a lot of the dark marks and pigmentation on my face should have cleared! It's a strong product, but it does really work.
Another skincare product that I've been using for around 6 months is the beautiful Biossance Squalane + Vitamin C Rose Oil. As I've been dabbling in retinol for the best part of last year, my skin has been a bit more dry but this oil really helps. It leaves skin feeling soft and smooth, as well as adding a gorgeous sheen to it (think radiant rather than sweaty) so it basically doubles as a highlight. 2-for1.
Finally, we have the Chantecaille Just Skin Tinted Moisturiser. A product I wasn't that fussed on when I first got it, especially as it's ludicrously expensive, but it has definitely grown on me the more I used it. It doesn't have much coverage - as you can guess from the name - but it magically smooths everything, adds radiance and makes your skin look so perfected! I will definitely be using up the full tube. The closest dupe I've found is the Glosser Skin Tint!
---
So, they're my faves of 2020! I could have included many more, but they were definitely the stand outs.
What beauty products did you love using last year?