As much as I do like a good trawl though the cookbook section on Amazon and getting completely drawn in by the photography (or even just a title), it can be hard to determine what cookbooks are actually worth buying. I own about 20 now and, well, some I'll use again and again and others I'll probably swap with my mum or sister (as they're as cookbook obsessed as I am). So, I asked on Twitter if you wanted to see an edit of my five most used and loved books and here we are…
Lola's Forever by the Lola's Bakers – here | You lucky Londoners are used to good old Lola's, but as we don't have them up North I have to stick to the cookbooks. I love the mix of cupcakes, normal cakes and traybakes in here and everything is very straightforward, they even have some gluten free options too. The photography is cute and I've already made the Lemon Raspberry Traybake for my blog! You can get this for less than £5 so it's worth picking up, also get the Hummingbird Bakery books too if they're on offer.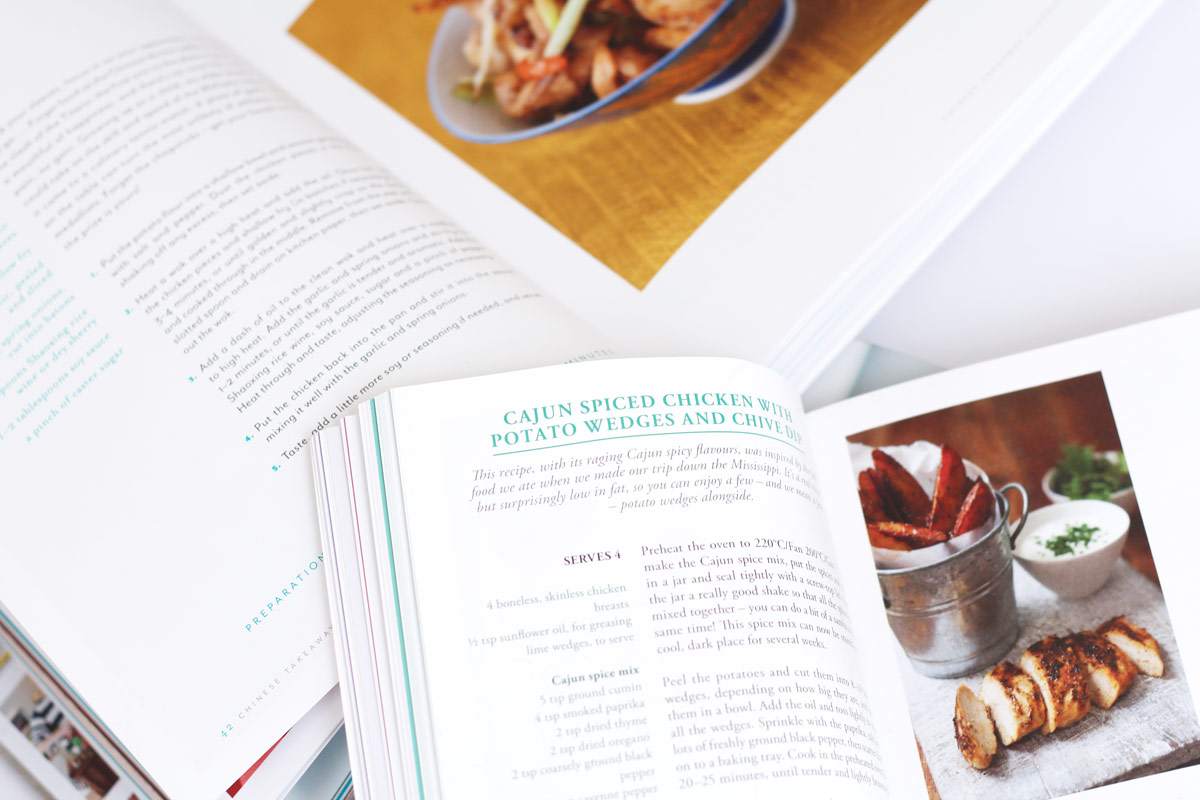 The Hairy Dieters – here | Whether you're on a diet or not, these books are so worth picking up. Created by Dave and Si, or 'The Hairy Bikers' as we all know them from TV, as a way of making every day meals a little bit lighter with the aims of shedding a few pounds, the cookbooks (there's 3 of them) contain an amazing amount of damn good food. If you're always a bit disheartened by 'healthy' cookbooks, then definitely pick these up as there's so many practical, every day recipes in there so you can still eat the meals you love. The Cajun Spiced Chicken (book 1) above is one of my favourites!
Gok Cooks Chinese by Gok Wan – here (get it second hand for around £5) | I totally thought this book was going to be one of those celebrity makes a cookbook but doesn't know how to cook kinda things, but I was so surprised by how nice it is! There's eight sections from 'Chinese takeaway classics' to 'one pot wonders' and they're all very easy to follow. Of course, you have to buy a few ingredients up front, but once you have them you can pretty much make every dish in the book! I love the spicy sichuan chicken and the garlic chicken too – so tasty!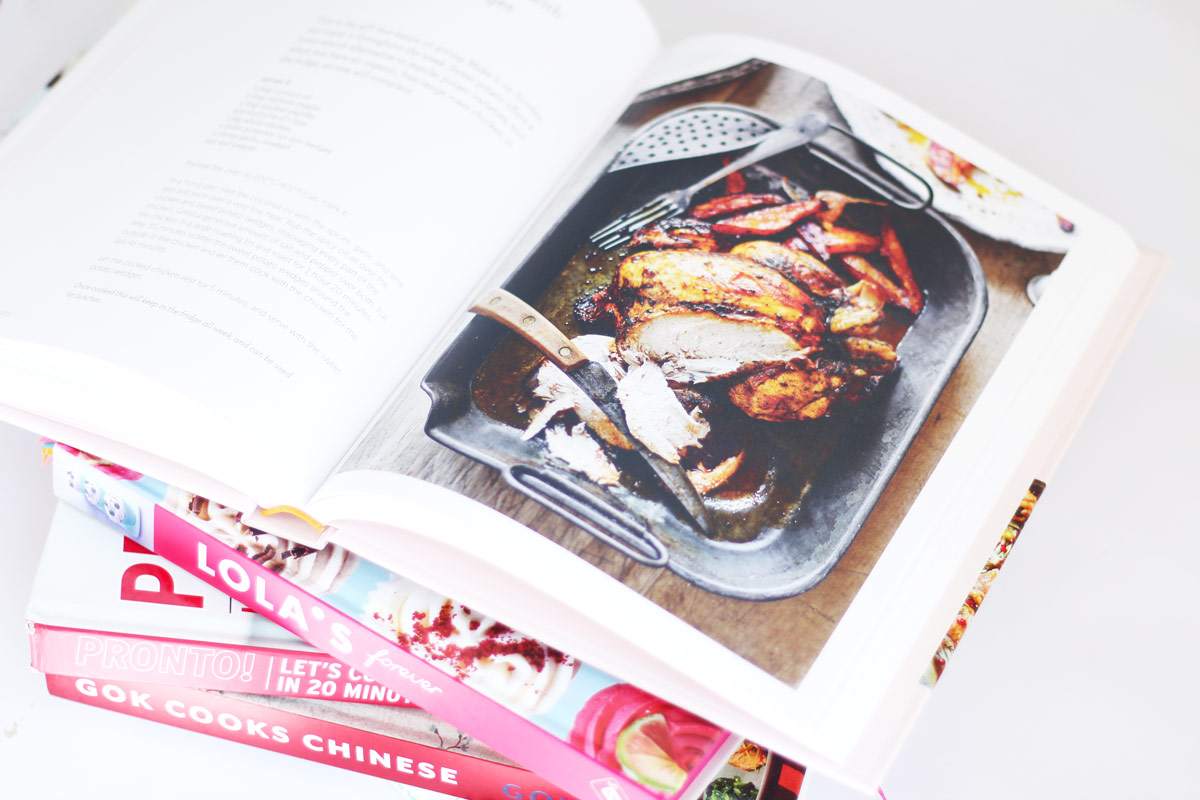 Get the Glow by Madeleine Shaw – here | This is the book that totally changed my outlook on eating a while back and a mindset I need to get back into, as I quit eating any junk for a whole month! Yes, this is a health book, but like the Hairy Bikers one, it still contains a good dose of practical recipes. In the first half, she talks about quitting sugar, eating more fat and getting the right mental attitude towards food which is all very interesting to read. Her recipes, while they do contain some ingredients you might have to pick up, nothing is unattainable! Her lentil and tomato soup is one I've cooked over and over again (delicious!) and there's so many more recipes I need to test. Totally worth getting!
Pronto! Let's Cook Italian in 20 Minutes by Gino D'Acampo – here | I'll just say it – I can't stand this man, but I can't deny the fact that he can cook! I was drawn to this book after a) flicking through my sisters copy of it and b) because the recipes take around 20 minutes (though I find it more like 30 for some) and I for one cannot stand cooking for long periods of time. Whenever I'm looking for a recipe, I always go for 30 minutes or less, or if it's longer, then it has to be in the oven or left on the hob – I hate babying food! Anyway, this book covers a lot of Italian basics and everything is separated by the main ingredient, so meat, fish, pasta etc. There's a vegetable section in there too! I've made the gnocchi with spicy tomato sauce and mozzarella which is really tasty, but I'm slowly working my way through the book as there's some great recipes in there.
Do you have any cookbooks that you love? ps. Have you seen my Benefit Hoola giveaway on Instagram?
Helen x
Check out these amazing blogs: Kerry etc and Adventures of an Anglophile.