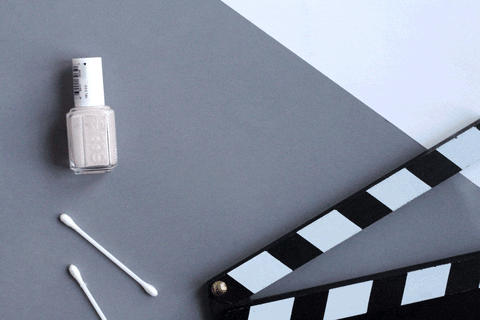 It's no secret that I adore Essie nail polish. If you've been reading on here or following me on Instagram, you'll know that 99% of the time I'll be wearing something from Essie. they seem to nail it (badumtshhh) every time, so I thought I'd have a little look through my collection to pick out the Essie nail polish shades that I think everyone needs to pick up this year.
First, we have the perfect white but not quite yet kinda grey yet nude shade. Yup. If you stay clear of sheer white or pretty pinks just don't cut it, but you want something quite chic and light – then Essie Urban Jungle is the shade for you. It applies so smoothly for a light shade too, so you're good to go in just two coats. It just looks so nice, a firm favourite.
We love a good dark shades, but, in a stark contrast to the above, if black doesn't float your boat then maybe a dark burgundy will. We all love Essie Bahama Mama and it's a must-have in the blogging world for Autumn, but I think Essie Sole Mate is a fantastic contender. It's rich in colour and applies gorgeously, leaving you with dark, neat and beautiful looking nails that will see you right through to Spring.
Now, if you're not 100% sure the lighter nudes are for you, then why not try one with a more grey edge? Essie Take It Outside is that perfect nude-grey that gives your standard, boring nude shades a run for their money. I adore this shade, in fact I'm wearing it as I type this, and I guarantee it'll become a staple in your collection.
I know, I know, green nails can be very hit and miss for some, but bear with me on this one. A more khaki or darker green shade can look ridiculously chic, especially with Spring coming up. Essie Fall In Line is one to consider, especially if you wear a lot of nude or black clothing as it gives a little pop of colour without being in your face.
Aaand finally, we all know Essie's After School Boy Blazer is my favourite nail polish ever (or maybe you didn't, well, now you do) but until a new bottle makes an appearance, I've been using the final hue in the line up above. Essie Mind Your Mittens is the perfect navy but slightly steel-grey kinda shade. Again, another shade if you like the black-but-not-quite tones but a 100% increase in chic goes without question.
What Essie nail polish shades are you loving at the moment?
Helen x
ps. check out this lovely blog: Carly Wynn and Madame Ostrich!