There's a few staples in my wardrobe that I rely on time and time again. Whether it's a plain white tshirt or my Gucci loafers, it's good to have those pieces I love always available so when I'm stood thinking 'I have nothing to wear', I can think back to my style staples and have an outfit pretty much ready made.
I know they're different for everyone, but I wanted to chat through my wardrobe essentials and list some great finds so you can add them to your wardrobe too!
1. High-Waisted Jeans
If you had said this would be my favourite style a few years ago, I would have laughed. I was so convinced they didn't suit me, but now they're the style I go for over any others! Mid-rise used to make up the bulk of my wardrobe - they still do - but the likes of the Topshop Moto Straight Leg jeans, the ASOS Farleigh jeans and the Weekday Way jeans have taken the top spot. I'm slowly but surely replacing a lot of my old jeans with this more flattering style, and totally loving the difference it's making to the way I dress.
Whether I'm wearing them with a blazer and a tee, or tucking in a jumper and throwing on some boots, they look good with so many outfits!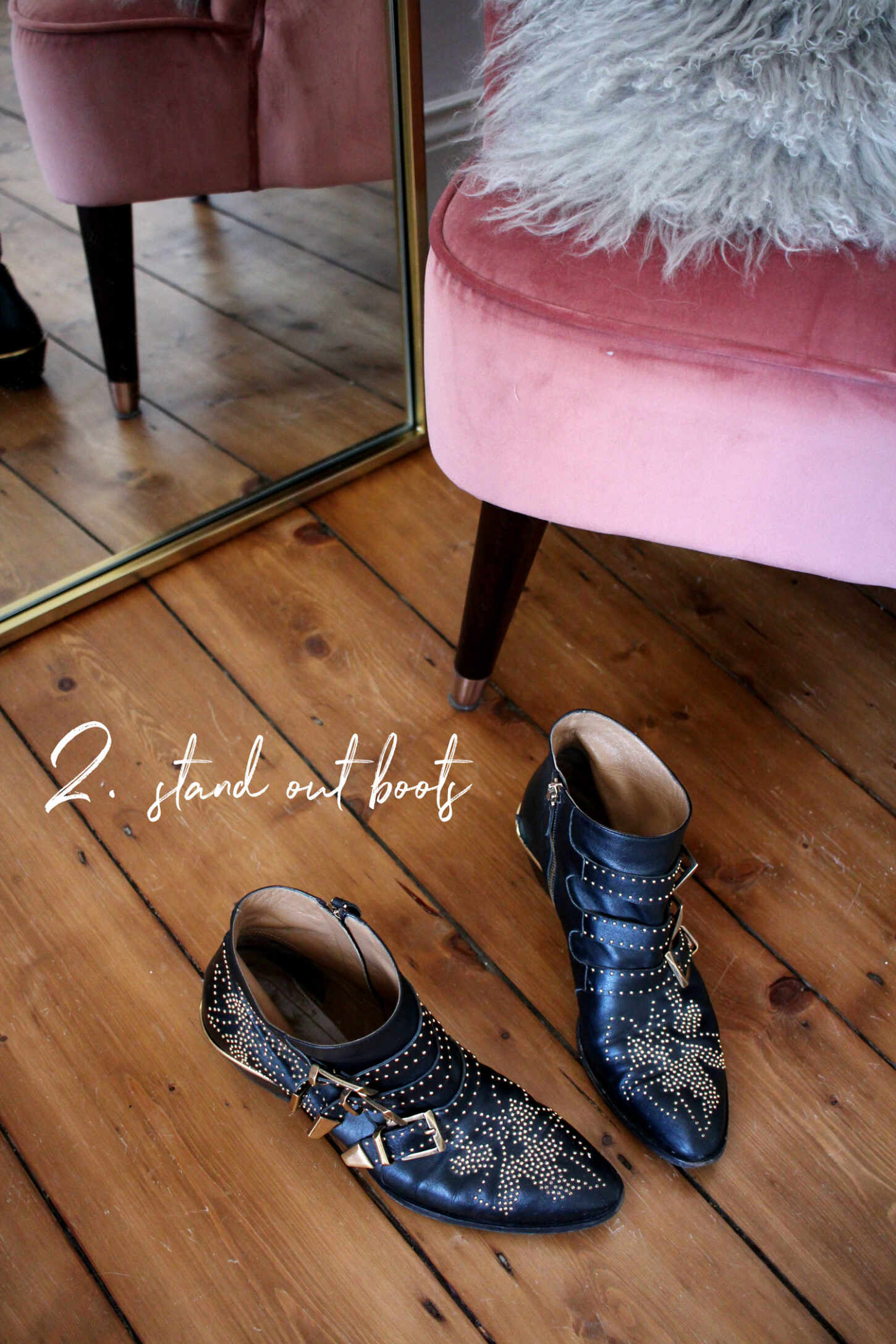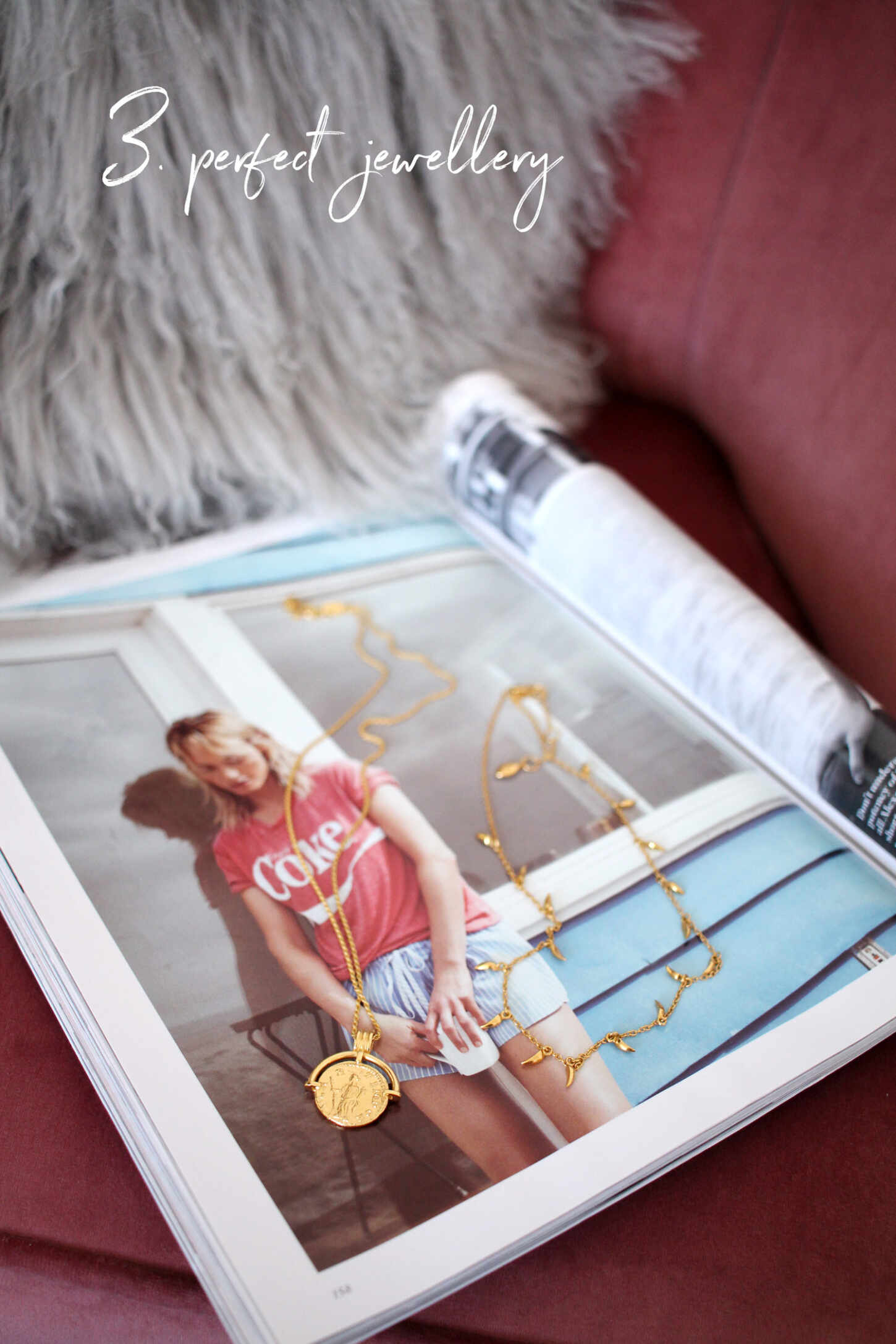 2. Statement boots
This will vary for everyone, as what one person classes as statement another might think they're super tame. I love relying on footwear to bring some interest to an outfit, so my studded Chloe and Givenchy boots get brought out a lot to jazz up an otherwise simple look. I also love adding colour as a statement, so the perfect pair of burgundy boots or or my red Acne boots are great for this.
3. Jewellery
I never used to really bother with jewellery, if I'm honest. I'd maybe wear a few rings or a necklace if I could remember to put one on, but I wasn't exactly religious about it. Then I discovered Monica Vinader and Missoma and, well, consider me hooked. In 2016 I picked up a gorgeous MV necklace in the Black Friday sale and this year I snapped up some Missoma around the same time, and I haven't taken them off since!
Nice jewellery really does finish an outfit off and adds some detail to a shirt or lower cut dress in the Summer - I wouldn't be without some pretty gold options now!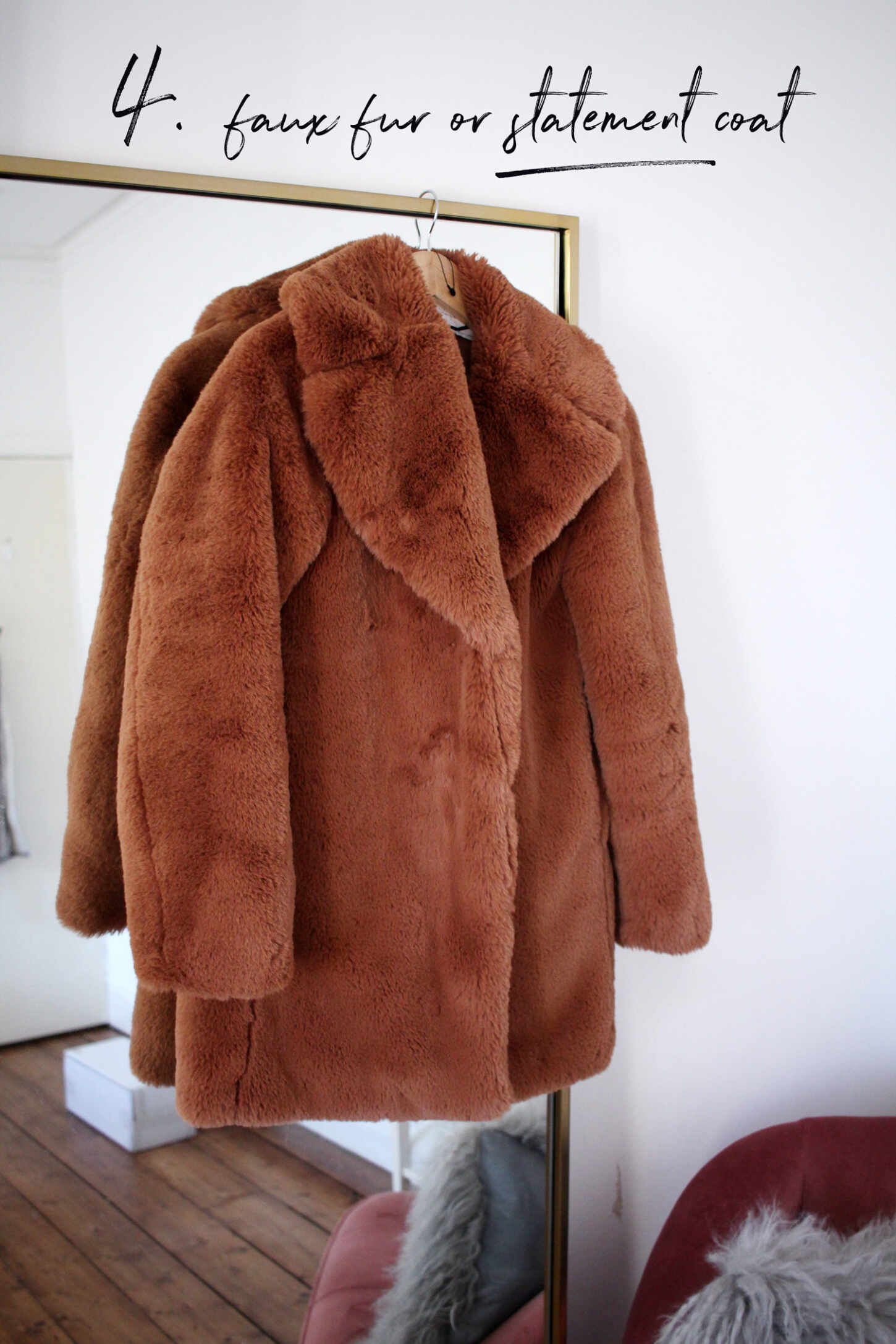 4. A Faux Fur or Statement Coat
Nothing finished off an outfit quite like a really gorgeous coat. They're definitely my weakness (next to shoes and bags) and I spend a lot of time every A/W finding the perfect ones to add to my collection.
Faux fur is a big part of my wardrobe and I now have fur coats in light pink, dark green, red and chestnut which I love and wouldn't be without. Even if I'm just wearing black jeans and boots, throwing on a big fluffy coat can make a dull outfit way more interesting. This also goes for my wool coats, as picking a gorgeous colour or a belted number totally completes a look!
5. An Every Day Black Bag
This obviously doesn't have to be designer, but having a good every day black bag in your wardrobe is a total essential. I love my Louis Vuitton Pochette Metis, as it's like a Mary Poppins bag and I can throw literally everything in it. I never keep my bags for 'best', as I prefer to use them as much as I can. Similarly with the above items, a good bag can really make an outfit!