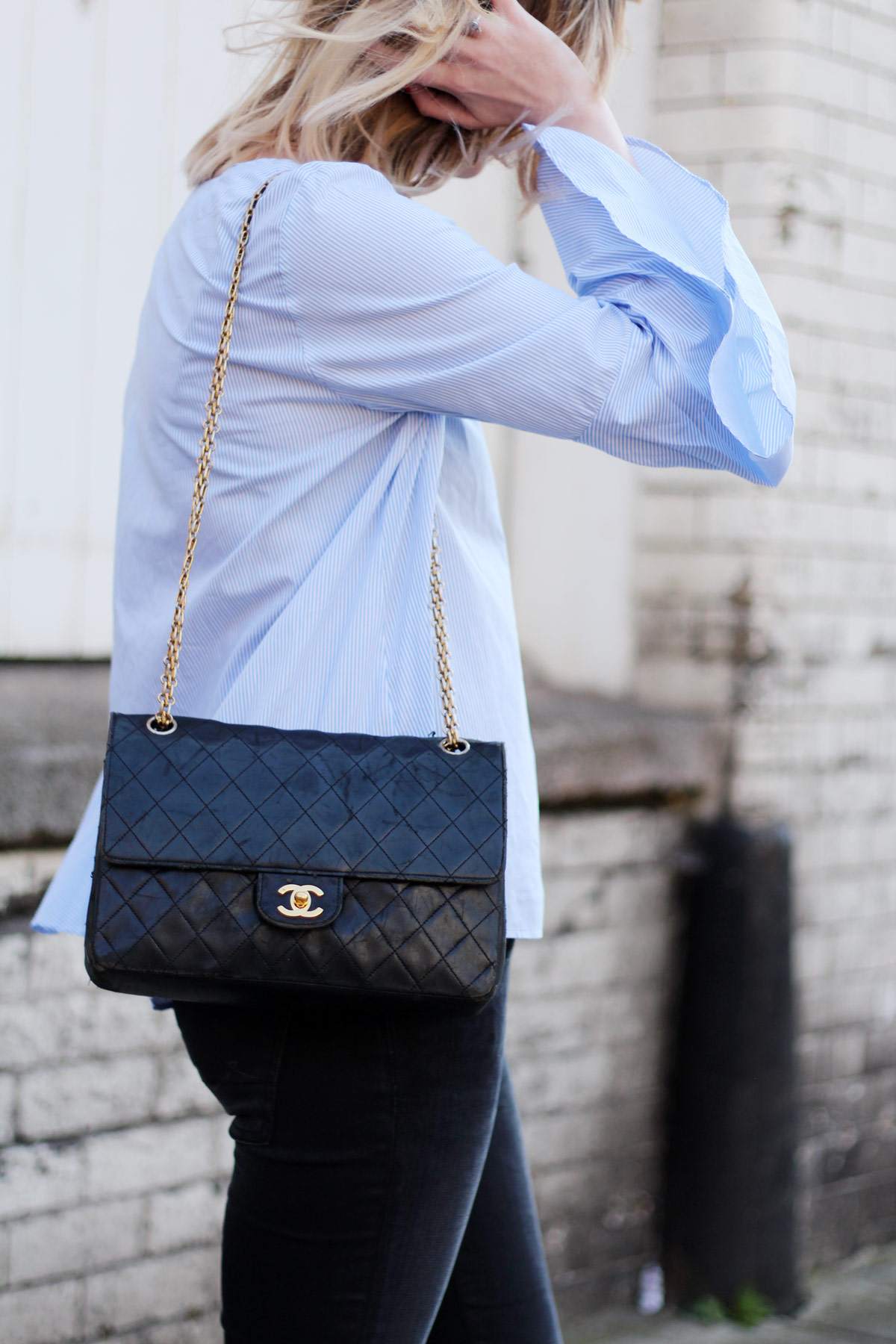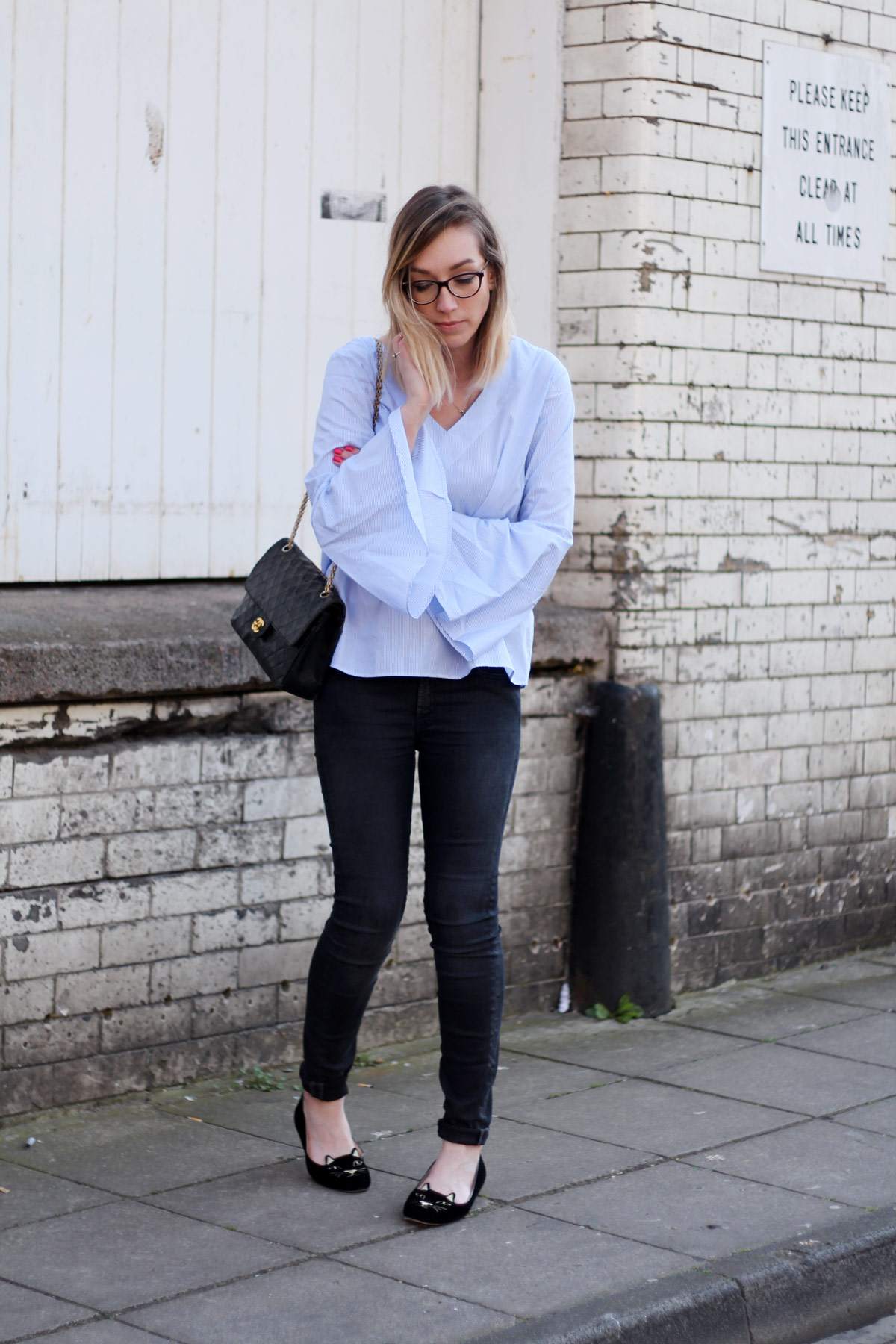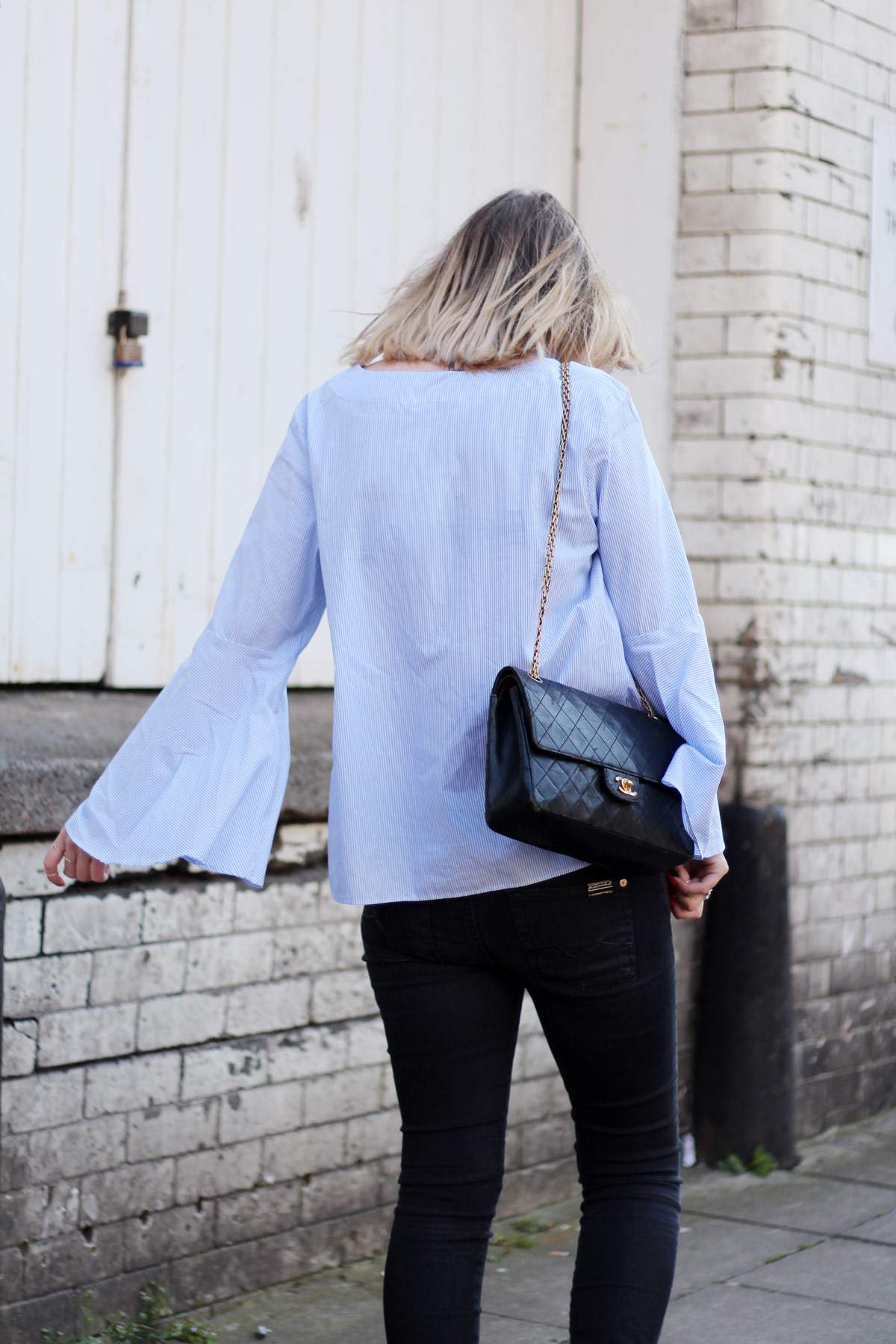 Top: Zara | Jeans: 7 For All Mankind | Shoes: Charlotte Olympia | Bag: Vintage Chanel
I am beyond obsessed with these sleeves! Like everyone else right now because that's how trends work, I guess? But seriously, apart from me almost dipping them in various amounts of food, I've decided I want everything to have flared sleeves from now on. This subtle blue and white stripe is so perfect for Spring too, I've already matched with about 10 different outfits that I want to wear – just need Zara to bring it out in different colours and I'll be sorted for months.
Anyway, I haven't got much to say at the moment to be honest. I've been getting back into taking blog photos and have a little reserve stored up now, so hopefully I'll stay motivated for a while! I'm mentally planning more holidays too because I need sunshine and a beach (I also need the cash, but let's forget about that, shall we?) and to bring more travel content to the blog as I really enjoyed putting it together. Someone pack me in a box and ship me to Bali already…
Hope you have a lovely Sunday! Oh and don't forget to enter my big beauty giveaway on my instagram.
Helen x
Check out these two amazing blogs: Oh Kalu Kalay and Mrs James Recommends!