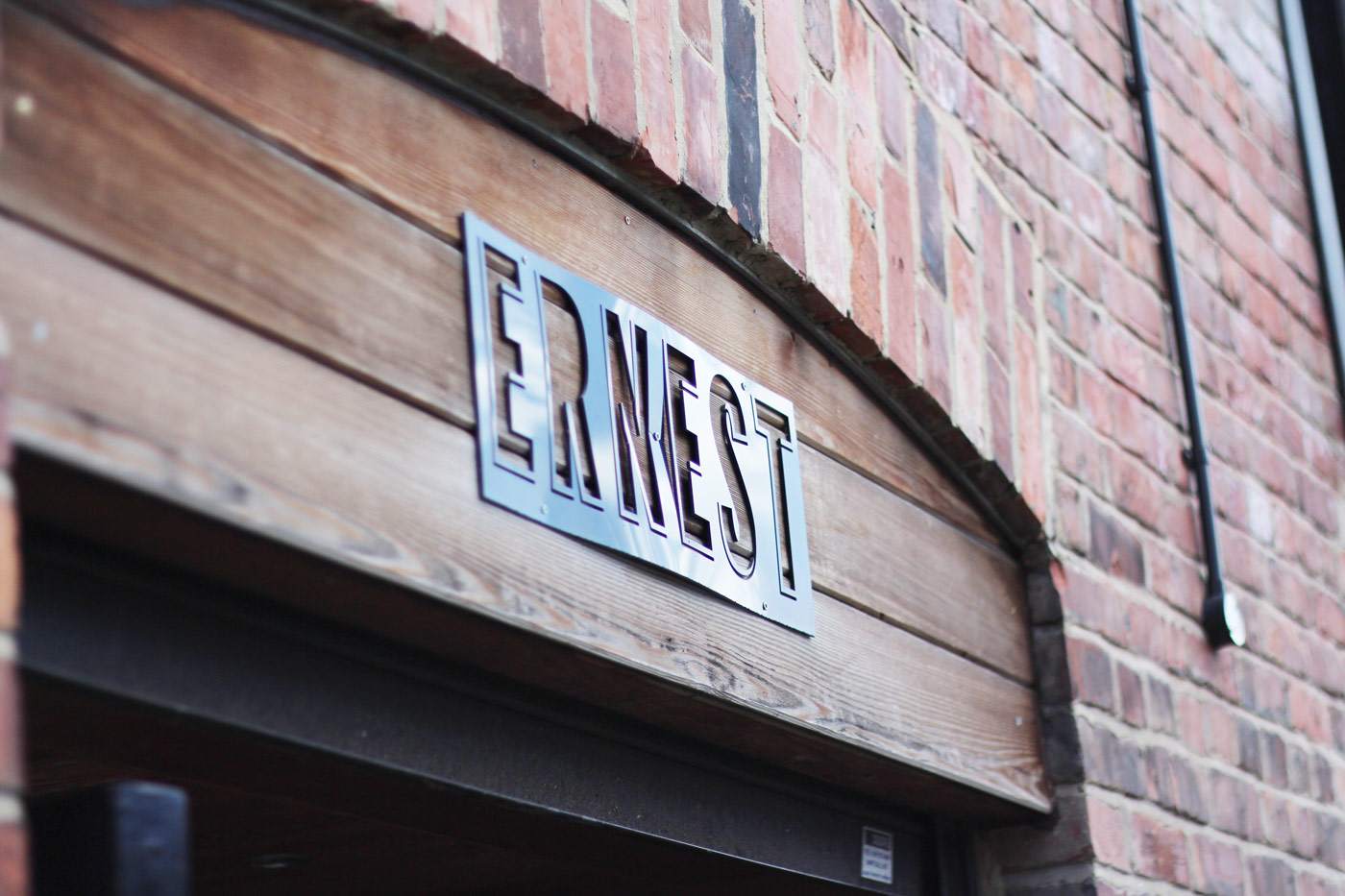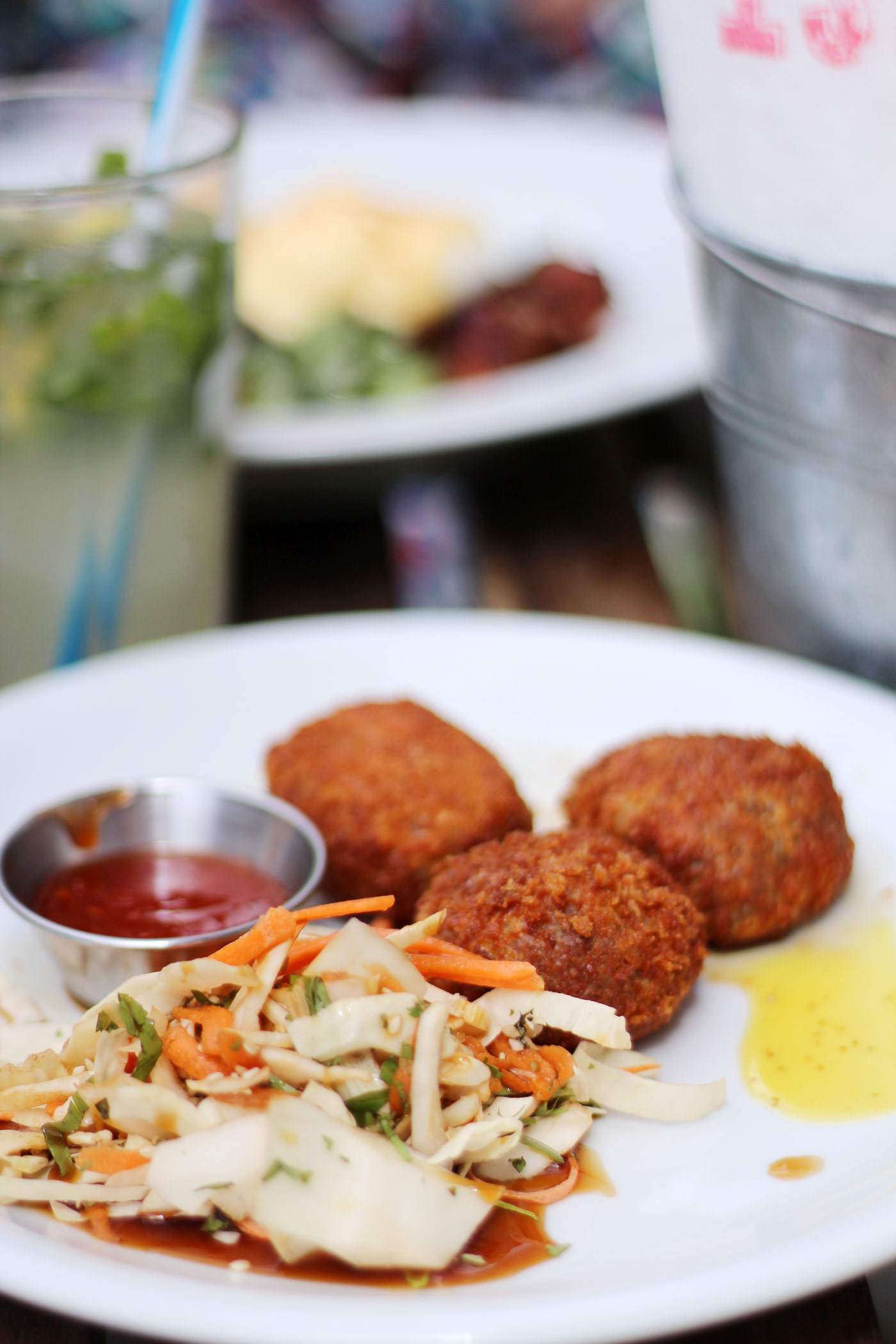 I really want to do a lot more local content on this blog, as Newcastle isn't really a place that gets shown off because, you know, it's outside of London (and most people think we're in Scotland??). So, starting with this post, I'm gonna be highlighting a few cool places you can visit in Toon, mostly for food because that gives me an excuse to eat more, but I'll see what else I can also come up with. Hope you enjoy!

Ernest, 1 Boyd Street, Ouseburn, NE2 1AP
First is a place I visit quite a lot. It used to be right next to my old office at work and now it's only a 10 minute walk from my house, so I do love to pop in! I have a serious addiction to their homemade mint lemonade, as well as the hash bowls (with chorizo and halloumi, be still my beating heart) and the cakes they change on a daily basis. When Hannah and I popped down, I settled on some homemade Thai crab cakes with halloumi bites and spicy mayo – both delicious! I also posted about their food here as the smoked salmon and scrambled eggs are da bomb, actually, everything I've tried has been nice to be honest. Anyway, inside, it's a cool place with hints of Star Wars – including a giant Darth Vader on the side of the building – and a bright but cool colour scheme, similarly to the outside. They also have DJs, film clubs and a whole host of other events too – check out their site here and their menu here.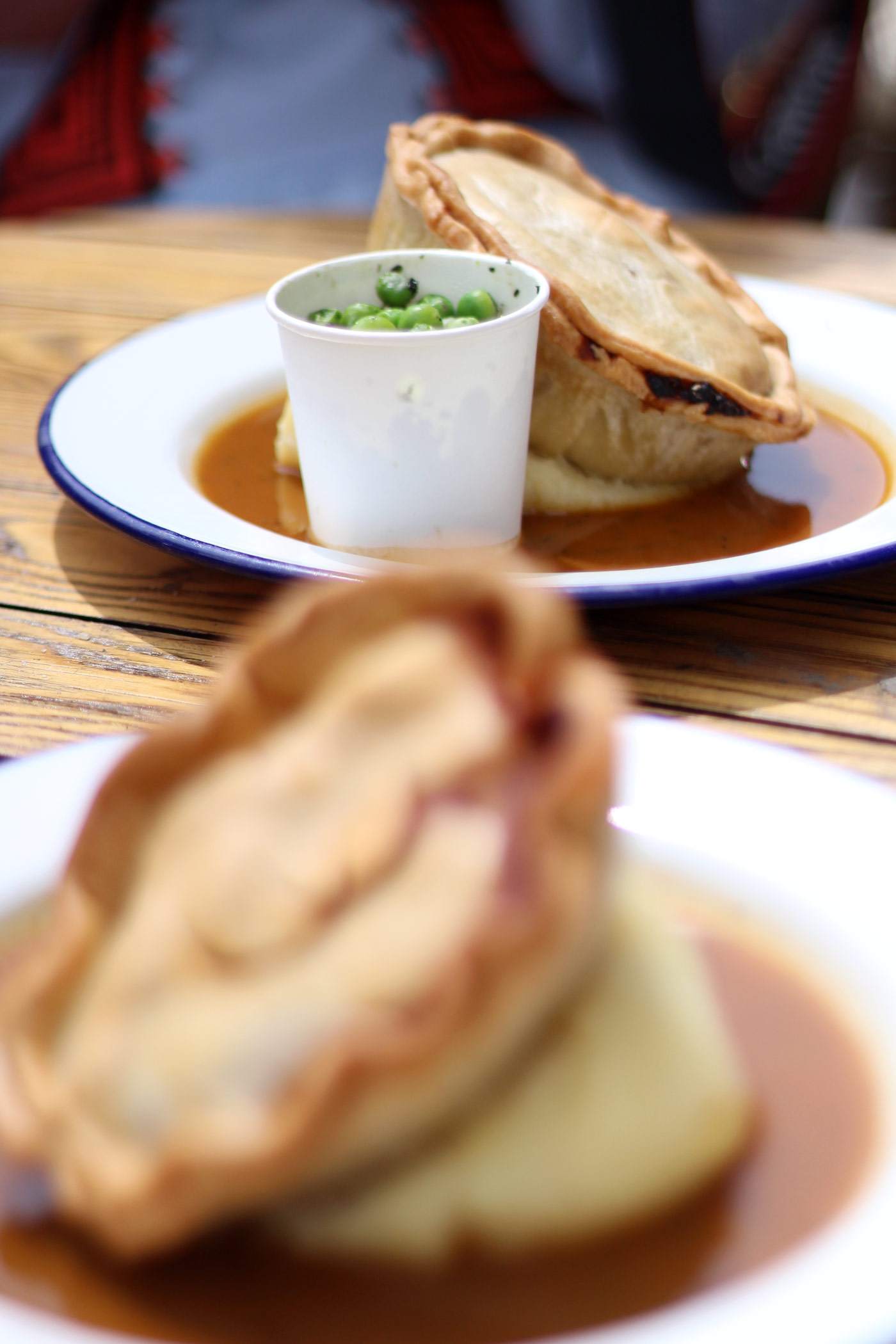 RedHouse, Sandhill, Quayside, NE1 3JF
I've never really been a British food kinda gal, you know, Sunday roasts and all that, it's never appealed. I do, however, make an exception for the pies at RedHouse. Not only is this place set in a Grade II listed building with an amazing view of the Tyne Bridge, but it really does make a mean lunch. They have all of your standard offerings – from chicken to steak to lamb – but it's the vegetarian option that I adore the most. Sweet potato, goats cheese and spicy tomato, mmm. You also get to pick your own mash, peas and gravy – two for £10 on a Wednesday too. It's the best place to sit on a Summer day and the pies are totally worth scoffing! Check out their site here.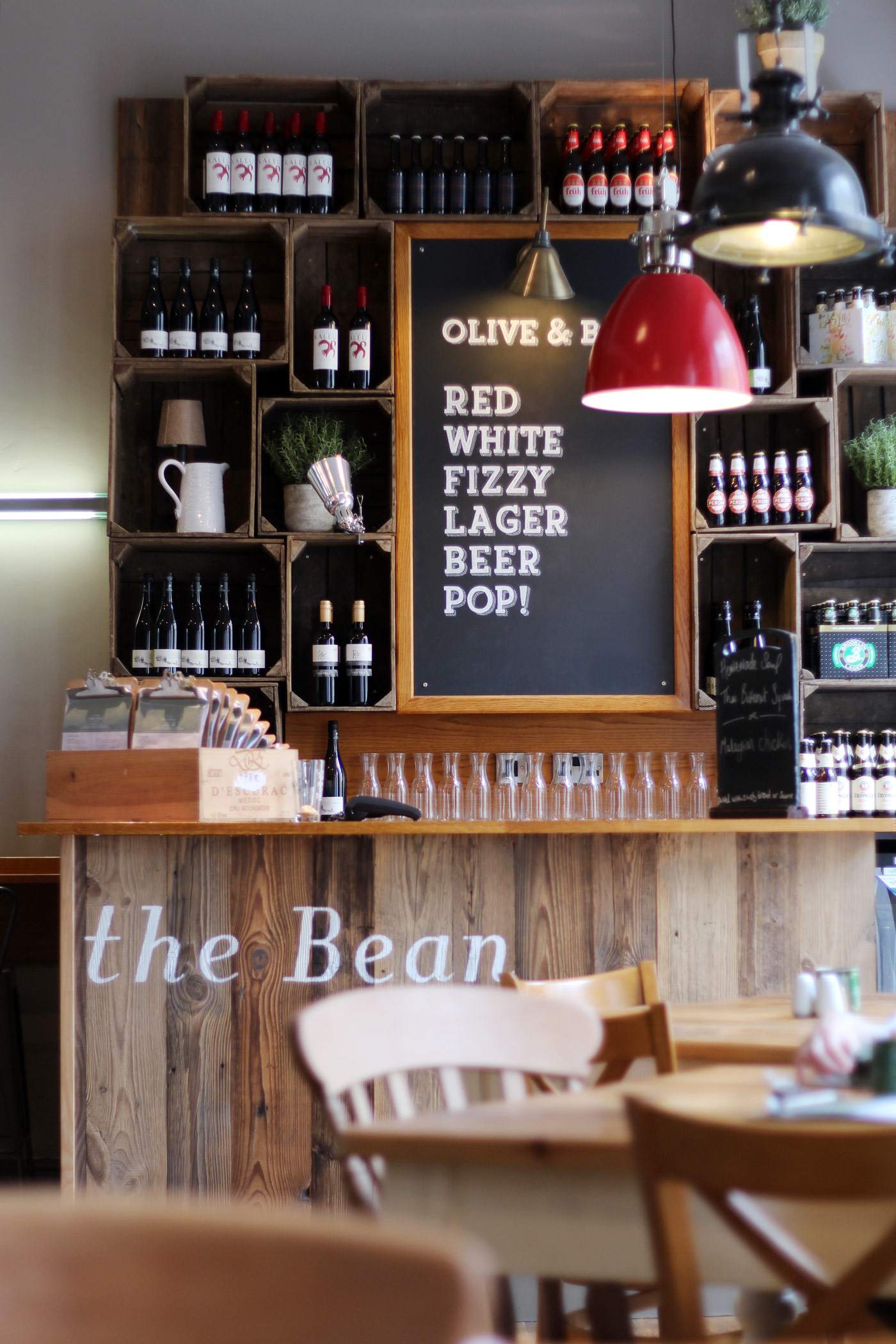 Olive and Bean, 17-19 Clayton Road, NE1 5PN
This gem is right in the centre of town and has recently had a bit of a refurb, so it's looking oh so pretty. I often pop in here if I'm having an outfit taking day as it's the perfect place for lunch! They do a big range from wraps to sandwiches to salads and not the boring ones either – I'm talking falafel and homemade hummus (which is awesome), goats cheese with caramlised onion to mozzarella and pesto plus lots of chicken and chorizo for those who don't opt for the vegetarian life (which I don't, but their veg options are delish). Above is a big salad bowl with hummus, chilli jam, falafel and sun blushed tomatoes – yum! You can get lunch and a drink for around £10 – plus they have an amazing array of cakes if you want a sweet treat – so it's worth popping in if you're in town. Check out their site here.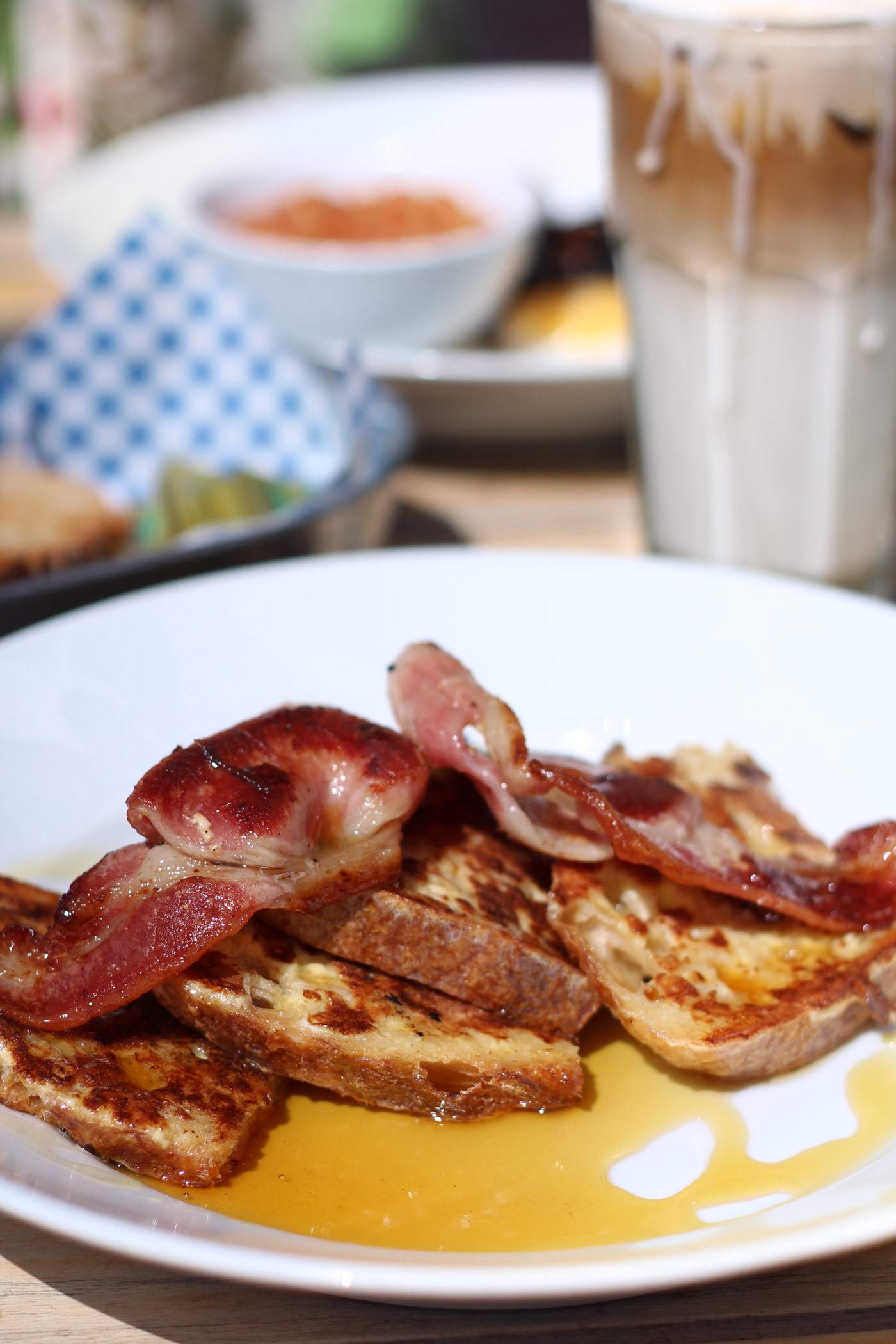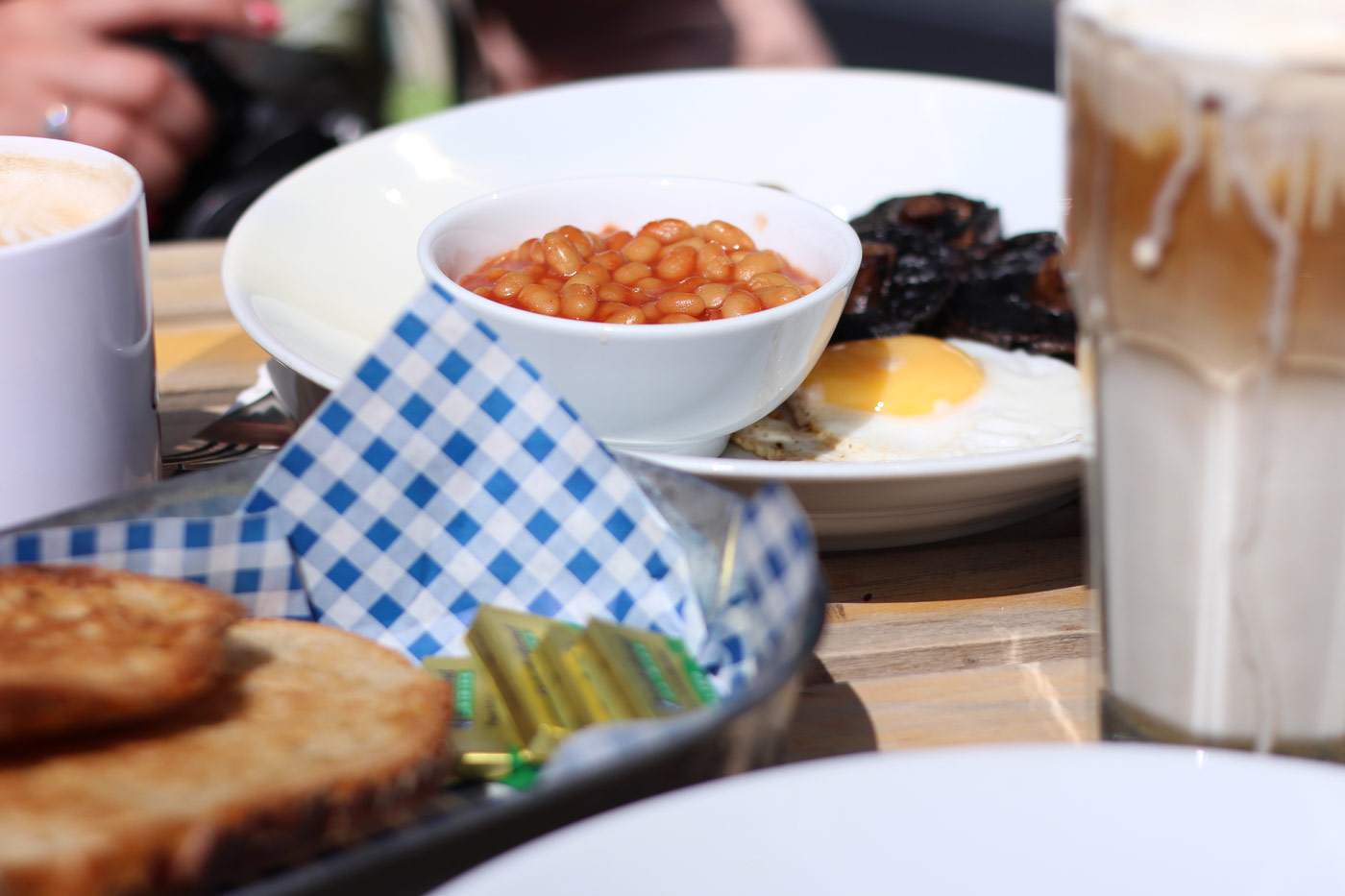 Long Play Cafe, 48-52 Sandhill, Quayside, NE1 3JF
Another great place located down the Quayside! Long Play Cafe is a cool little place with a music theme, as it sells records as well as food, with an outside space which is perfect for sitting in the sun. Myself and Hannah opted for breakfast for lunch, so I went with pancakes with bacon and maple syrup and she got a full English which was all delicious. I also tried my first ever vanilla iced latte (I'm not a coffee drinker in the slightest) and I actually quite enjoyed it! All in all, it's a great place to grab a drink or a light bite – check out their site here.
So that's my roundup of places I love to visit in Newcastle for a little somethin' to eat! I'll be doing an evening meal roundup and one for cake (my fave, duh) soon no doubt.
Helen x
ps. Check out these two blogging babes: My Debeauvoir Diaries and Cherry Pie!